Like GearBrain on Facebook
When Amazon added the Routines feature to its Alexa smart home assistant it was welcomed with open arms. Routines made it possible to have Alexa interact with a range of smart home devices at set times every day of the week, brightening and dimming lights, locking doors, operating window blinds and controlling any smart plug in your home.
But a glaring omission was music control. While Alexa could be programmed to read out the news headlines and weather forecast each day, she couldn't then play your favorite morning playlist. Thankfully Amazon has now fixed this, creating the ability to add music playlists, radio stations and podcasts to any routine.
How to create Alexa Routines with music

Open the Alexa smartphone all or visit amazon.alexa.com and log in
Tap the menu icon in the top-left corner
Tap on Routines
Tap on the plus icon in the top-right corner
Tap on 'When this happens' and set what you'd like to trigger the routine
For a routine designed to read the news and weather than play music in the morning, we tapped 'At scheduled time' and set this to 7am on weekdays.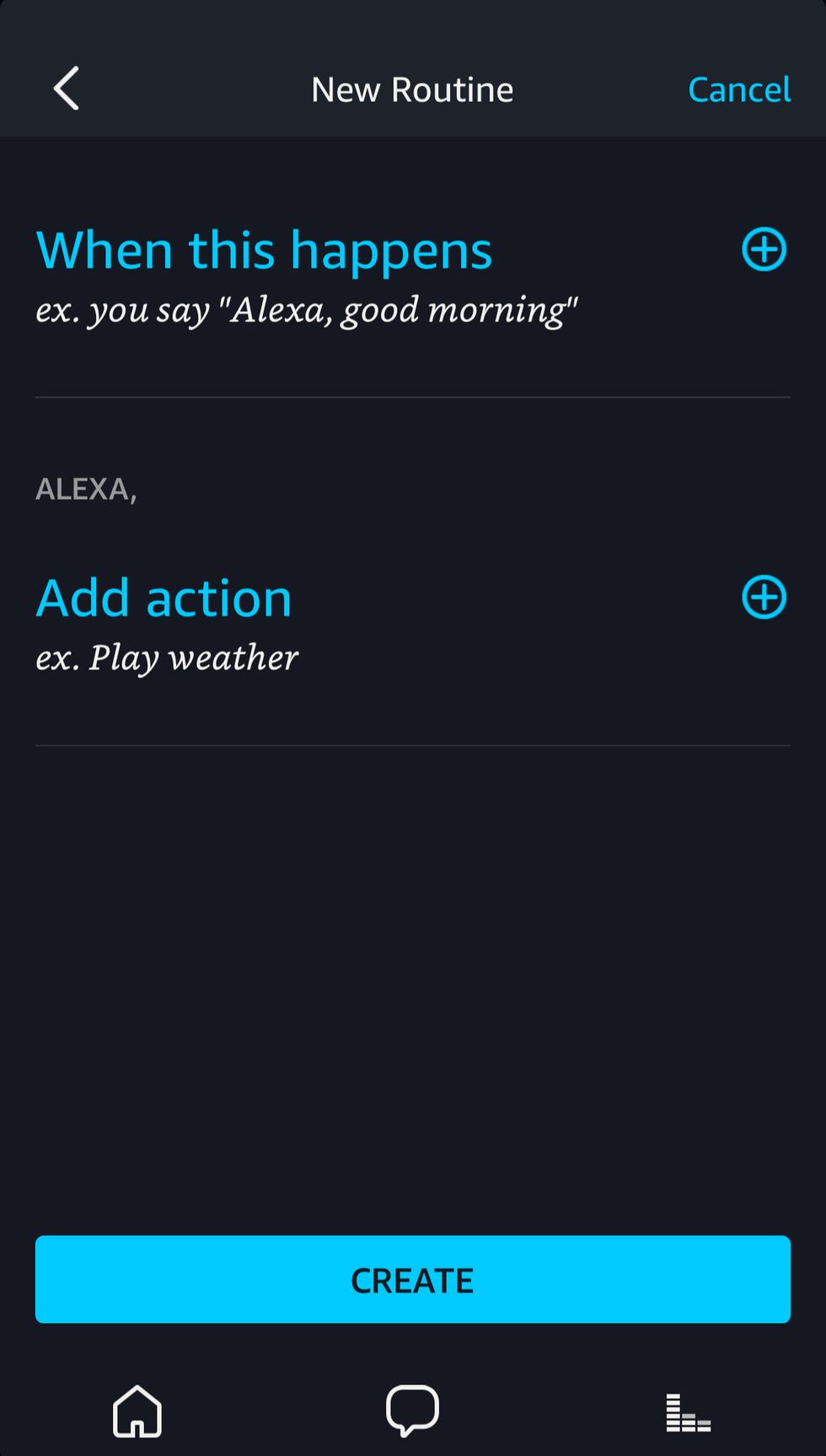 Routines creation screen in the Alexa appAmazon
Alternatively, you could set the routine to start when you say 'Alexa, good morning'.
Now tap Done then tap 'Add action'
Tap on Music
Set the volume and add this to the Routine
Now pick which music service you would like to use (from Amazon Music, Spotify, Pandora, Deezer and TuneIn)
Select a playlist
Pick which speaker or device group you'd like to play the music
Being able to select the volume level is a nice addition, even if you don't use it to play music. This way, you can set Alexa to turn down to volume level one or two before playing your morning news briefing and weather forecast, rather than having it play at the high volume you were using the previous night.
Also helpful is how Alexa will play your Spotify Discover Weekly playlist on shuffle, so you don't get the same few tracks every morning for seven days.
Read More:
Like GearBrain on Facebook