Like GearBrain on Facebook
An internal Amazon program designed to help Alexa answer more questions correctly has been opened to the public. The move essentially puts Alexa's future intelligence in the hands of her most prolific users.
The internal program saw 100,000 correct responses added to Alexa's ability to answer general knowledge questions, and now a selected group of Amazon customers — who have received an emailed invitation — can help too.
Read More:
Beta testers are invited to browse through topic categories — like geography, science, or music — and choose questions which have been asked by other Alexa users, but which the assistant didn't know the answer to. The beta testers can then submit the correct answer, which Alexa will say the next time she is asked, before attributing her newly-learned knowledge to "an Amazon customer."

According to Amazon, examples of questions which Alexa can be helped with through this system include:
How many birds migrate?
What is Juniper syrup?
Where is the most snowfall?
Where was the world's largest wave surfed?
How long does it take for an ice cube tray to freeze?
Answering general knowledge questions like these has always been an aspect where the Google Assistant has the upper hand, thanks to its access to the company's search engine data. By contrast, Alexa has access to Bing and Wikipedia.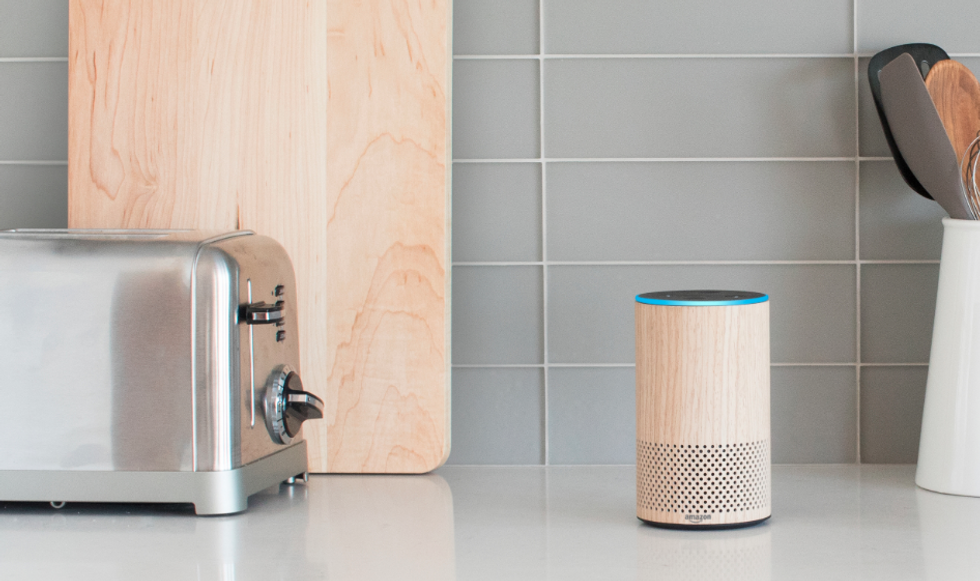 Amazon
But the rate at which Amazon improves Alexa's general knowledge is still impressive. Just this week, the company claims to have added "more than a billion data points" to the voice assistant's knowledge.

Bill Bartin, vice president of Alexa Information at Amazon, said: "Our vision has always been that Alexa will be able to answer all questions in all forms, from anywhere in the world...Now, in addition to advanced technology - such as machine learning and natural language understanding - and our many trustworthy information sources, we're involving the Alexa customer community to help us answer questions Alexa can't quite answer yet."
While crowd-sourcing the answers to general knowledge questions will of course enhance Alexa's intelligence - and quickly - we worry that the system could be abused in the same way Tay, Microsoft's Twitter-based AI, was back in 2016. We hope Amazon has enough safeguards in place to prevent the system from being abused, resulting in Alexa giving wrong or inappropriate answers to questions.
Check out The GearBrain, our smart home compatibility checker to see the other compatible products that work with Amazon Alexa enabled devices.
GearBrain: Alexa, Order Room Service www.youtube.com
From Your Site Articles
Related Articles Around the Web
Like GearBrain on Facebook