Do you have some well-deserving friends and family members on your holiday gift list who already own Amazon's Echo and its voice command system, Alexa? In that case, pile on more high-tech fun on top of what they're already enjoying with helping them upgrade their existing Echo and/or Alexa enabled devices? These new Amazon Alexa products are modern, made-to-last, and will make the holidays far more connected than most of the strands of yarn granny used to try to knit you a hokey reindeer sweater. Get ready to be impressed with what new technology has become and ring in the New Year with irresistible IoT cheer!
Amazon Echo Show 10 (3rd Gen)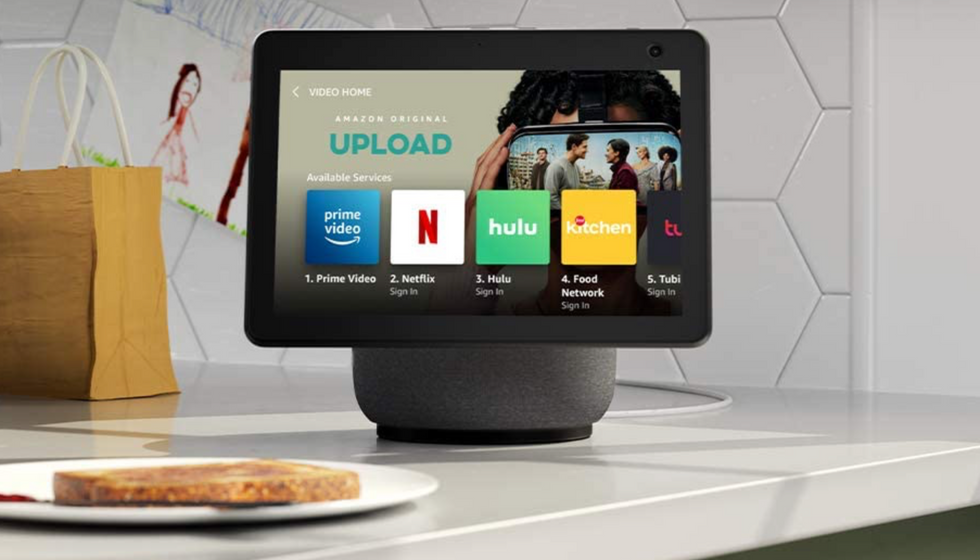 Amazon Echo Show 10 Amazon
The latest member of the Amazon Echo family is the Echo Show 10 (3rd Gen) , a 10-inch touchscreen smart display with Alexa, smart home control, good audio quality, and the ability to show recipes, streaming video, video calls and more. This is the perfect Amazon Alexa enabled device for your kitchen. It has all of the Alexa intelligence we're used to, with great sound for music playback, access to (some) video streaming apps, and a camera that handles video calls and home surveillance. It costs $249.99 and available on Amazon, Best Buy and Walmart.
Read GearBrain's review of Echo Show 10 here.
New Echo Show 5 (2nd Gen)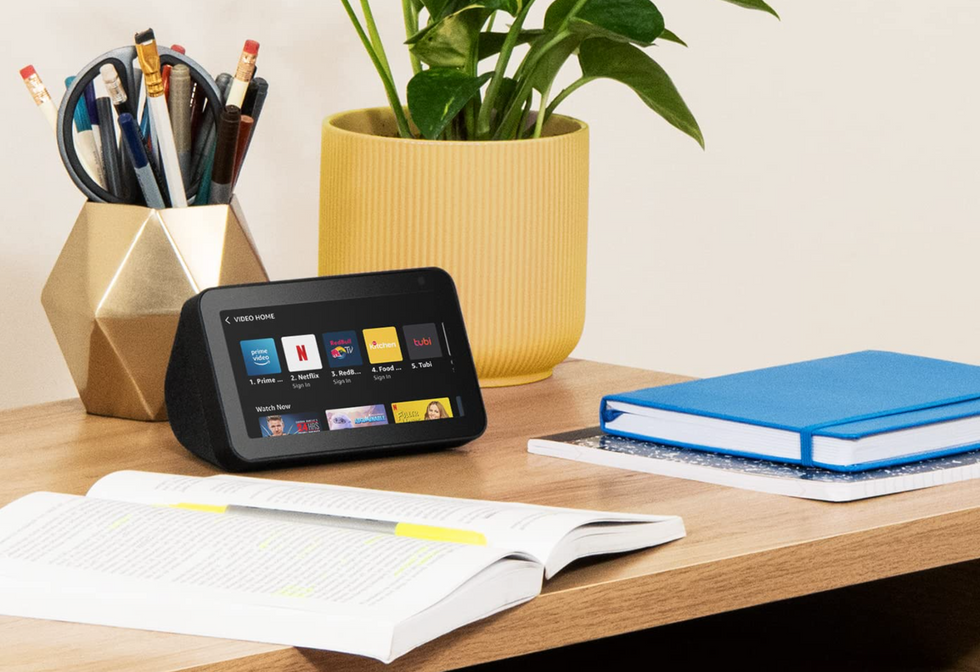 The Echo Show 5 has a 5.5-inch display Amazon
The all-new
Echo Show 5 (2nd Gen)
is very similar to the
original Echo Show 5
. It comes with a small display (5.5-inch), 1.7-inch speaker, imaging sensor and all the intelligence found using Amazon Alexa voice platform. This new smart display comes in three colors: deep sea blue, charcoal and glacier white. But the biggest difference between these two models is the camera.
The Echo Show 5 (2nd Gen)
comes with a 2-megapixel camera while the original has a 1.7-megapixel camera. If you want your smart display to have a good camera, the 2
nd
Gen is the choice. However, you might think differently after seeing the cost of these
Echo Show smart displays.
The Echo Show 5 (2
nd
Gen)
costs $84.99
while the original Echo Show 5 is on sale for only $44.99. Both are available on Amazon, Best and
All-New Echo Show 8 (2nd Gen)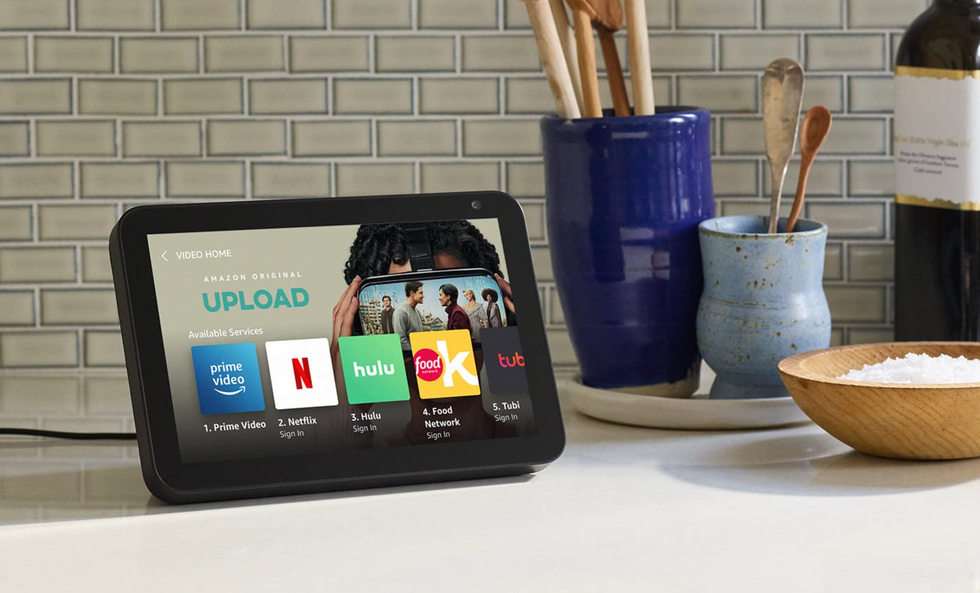 The Echo Show 8 smart display by Amazon Amazon
One of the new smart displays by Amazon is the Echo Show 8 (2nd Gen). This HD smart display with Amazon Alexa comes with a 13 MP camera, 8-inch touchscreen, stereo speakers, microphone and the smarts to control all our compatible devices. You can use this smart display to watch TV shows, movies, stream music, display your favorite photos or make video calls to friends and family members. It costs $129.99 and is available on Amazon and other consumers electronic retailers. The new Echo Show 8 (2nd Gen) is a perfect addition to your kitchen, bedroom, den or even your home office.
Amazon Echo (4
th
Gen)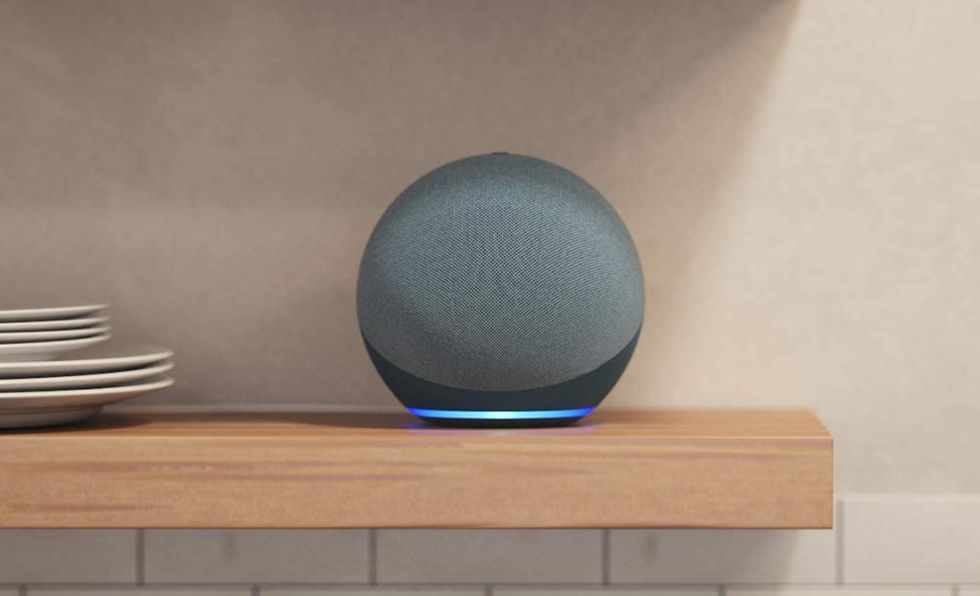 Amazon Echo (4th Gen) has an entirely new look Amazon
Amazon Echo (4th Gen) is the latest version of the popular Echo smart speaker. But this smart speaker is more than a smart speaker. It's a smart hub with Zigbee built-in to help manage your compatible smart home devices. You can use it to stream music, as an intercom or even make calls to friends or family members who also have an Echo device. It comes in three colors: Glacier White, Charcoal and Twilight and costs $99.99. Pick one up on Amazon, Best Buy, Walmart of any consumer electronics retailer.

Read GearBrain's review of Echo 4th Gen here.
Echo Dot (4th Gen)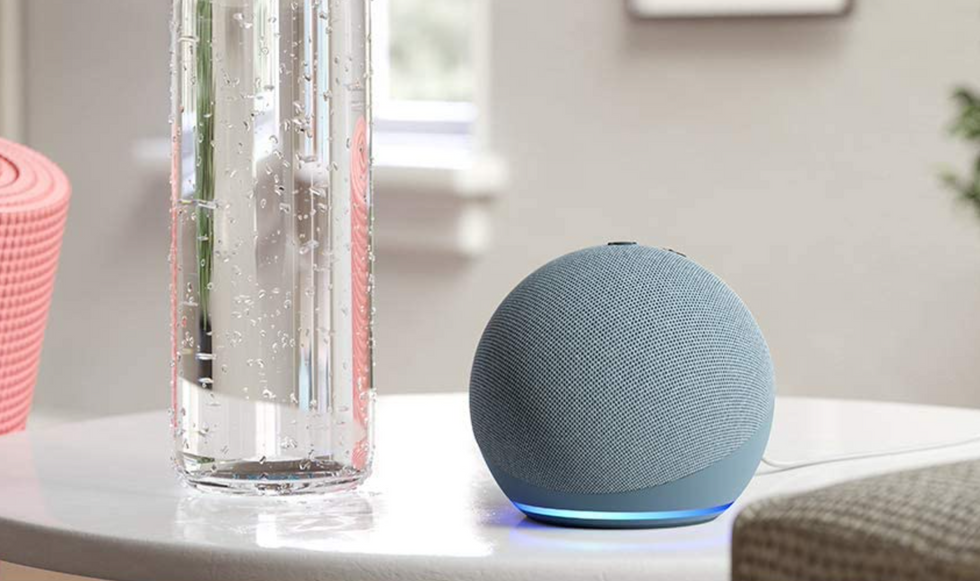 Amazon Echo Dot (4th Gen) Amazon
The least expensive smart speaker in the Amazon Alexa family is the Echo Dot. This smart speaker is on its 4th Gen just like it's big brother, Amazon Echo and has excellent sound and functionality. However, earlier versions are not a bad buy, especially if you plan to use it as a voice assistant or as part of an intercom system using other Echo Dots. The 4th Gen costs $49.99, but you can get a 3rd Gen Echo Dot for only $24.99 on Amazon. We expect there will be incredible deals on all Echo Dots, but especially the Echo Dot (3rd Gen) this holiday season. It might be a good stocking stuffer at this price.

Read GearBrain's review of Echo Dot 4th Gen here.
Amazon Fire TV Stick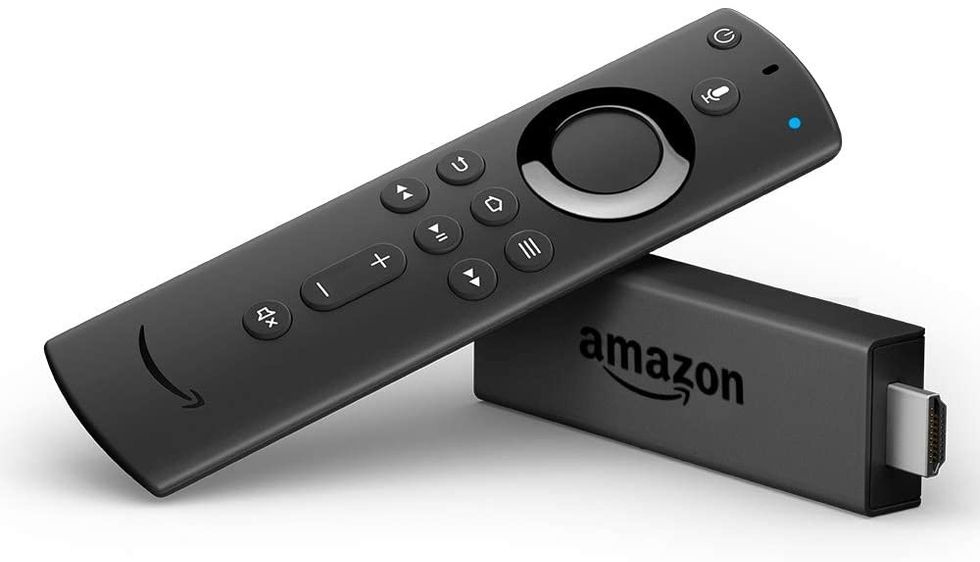 Amazon Fire TV StickAmazon
The most powerful streaming media with the fastest Wi-Fi and most accurate voice search is now fitted with the Alexa Voice Remote. Amazon Fire TV Stick is a great gadget to add to your shopping list for the entertainment-loving recipient on this year's gift list. The Amazon Fire offers over 90 channels, 7,000 apps and games, and over 250,000 TV episodes for streaming at any time, no matter where you are. The slim device is fitted with a powerful dual-core processor and 1 GB of memory. And this is the gift that keeps on giving with unlimited access to Amazon Video with an Amazon Prime membership. Amazon Fire costs about $35 and makes for a reasonably priced yet well-received gift. Check out some additional streaming media sticks that are perfect for the holidays too.
Check out The GearBrain, our smart home compatibility checker to see the other compatible products that work with Amazon Alexa enabled devices.
How to Find Products in The GearBrain, Our Compatibility Find Engine for Smart Devices www.youtube.com