Like GearBrain on Facebook
Amazon is rolling out a newly designed Alexa app for smartphone on both iOS and Android devices — and the update is pushing its own Skills right to the center of the screen.
The new app, noted first by TechCrunch, is a colorful redo, that makes it very easy to find Alexa abilities right on the home screen. Tools like creating custom Alexa answers, also known as Skill or Alexa Blueprints, which are typically buried on the Alexa site, are now featured front and center. Want to find popular Skills? You don't have to dig through Amazon's site anymore — they're right on the front page.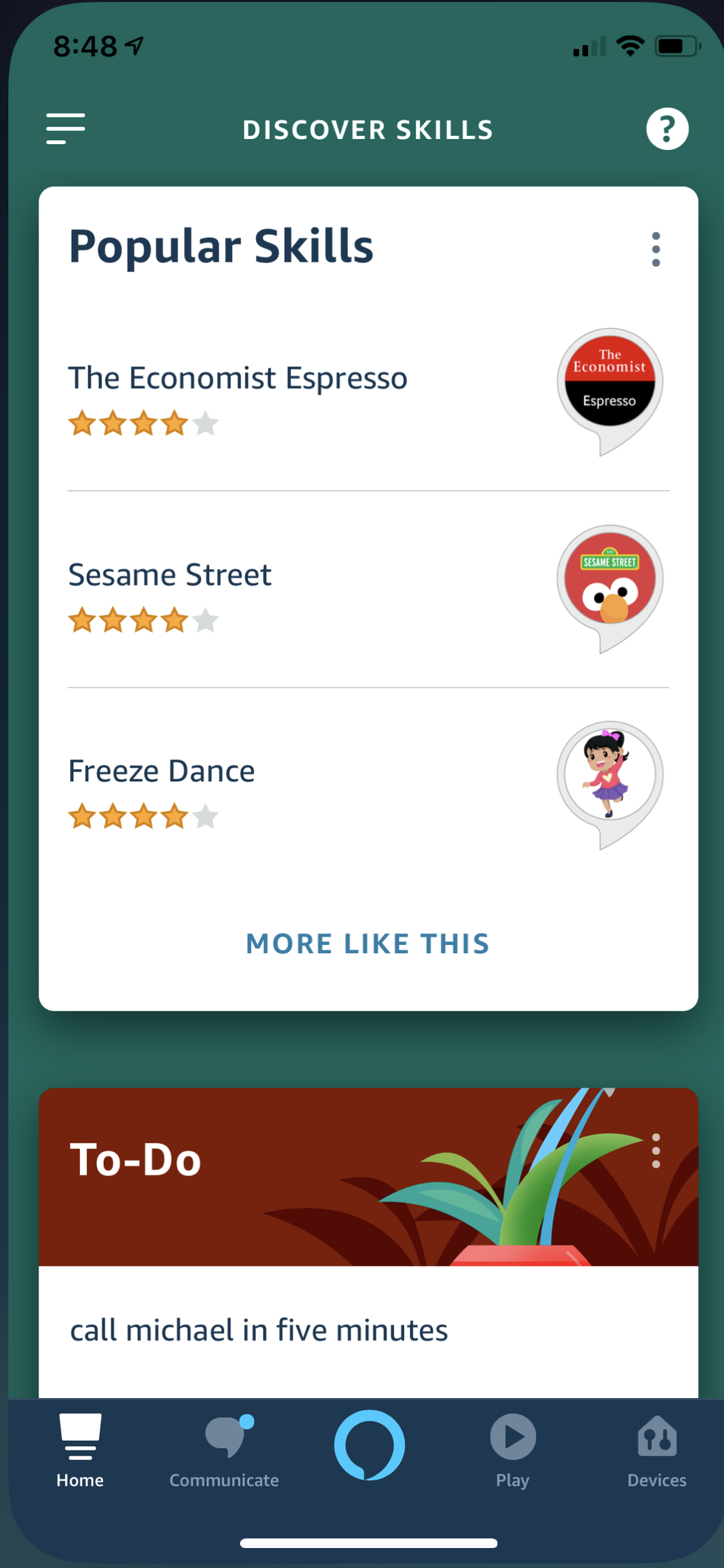 Alexa Skills are now right on the Home page of the appAmazon
Amazon is also making Covid-19 details more accessible, pulling out instructions on how to get the latest news on the coronavirus, or even details on how to ask Alexa to call the coronavirus helpline.

Over the past few weeks, Amazon has pushing out new tools and features to both developers and consumers to better angle Alexa to be the dominant voice assistant in the smart home space. Its biggest competitor is Google Assistant, the A.I. that powers the way people communicate between Google Home and Nest devices and themselves. Apple's voice assistant Siri, and Samsung's Bixby are among other competitors in the field as well.
Just last week, the company opened the doors for developers to start using Alexa Conversations, a feature that's designed to make the voice assistant sound more human-like, making conversations between itself and users more natural and free-flowing.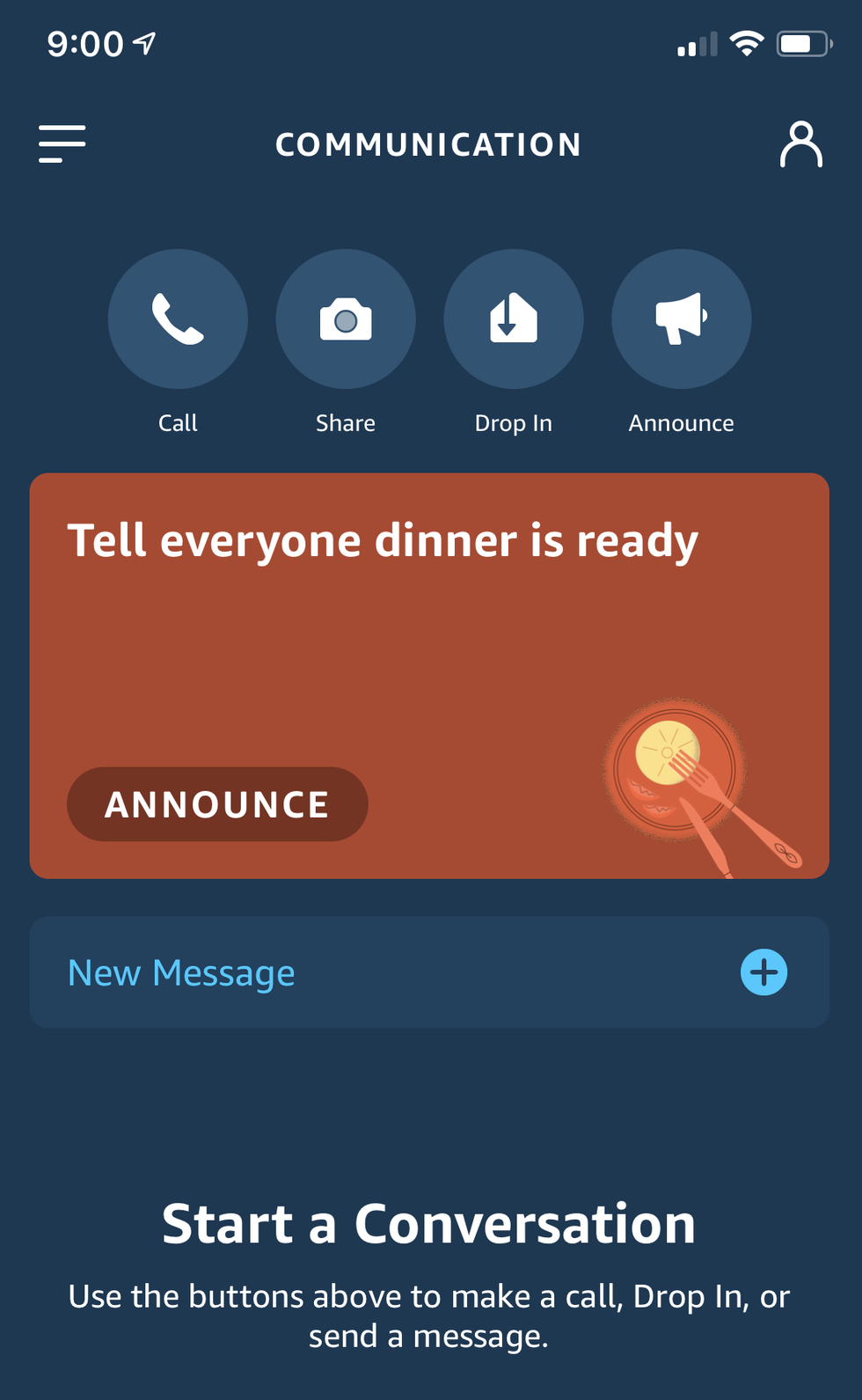 Features like Drop In and Announce are easy to find and use in the update appAmazon
Some features that Amazon is now highlighting have been available for some time, such as the ability to push photos to Amazon displays like the Echo Show. But now, that feature is just a click away with the Alexa app.

Other elements in the Alexa app also have a freshened look, including Communicate tab. While people can push out messages through Alexa devices in the home, with features called Announce and Drop In, you can now do this very simply from the app. And Amazon is also featuring some of its own services, like Alexa Guard, more prominently in the app.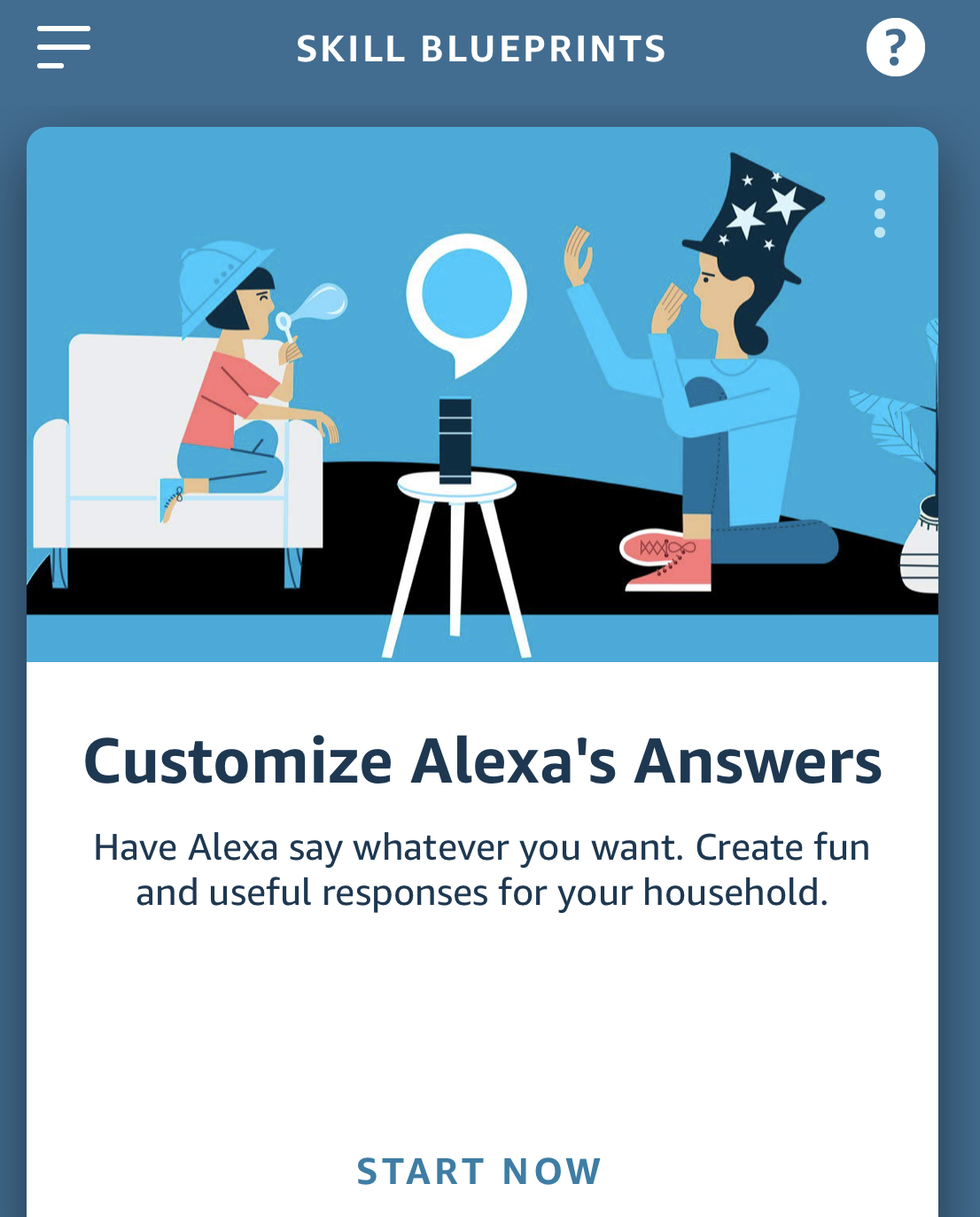 Want to build your own Alexa Skill? Amazon's made the tool easier to use.Amazon
With Covid-19 showing few signs of abating any time soon, the possibility of people spending even more time in their home — and with their smart home devices — is very likely. And these updates will make it more easy for Alexa users to take advantage of features that tap into Alexa as well.

From Your Site Articles
Related Articles Around the Web
Like GearBrain on Facebook