Like GearBrain on Facebook
Apple's new 13-inch MacBook Pro looks like a budget delight — a Pro model laptop at a sticker price just $300 above the MacBook Air. We're hearing all about the new Magic Keyboard. The problem? It's also available on the base model of Pro's cheaper cousin. And the real bells and whistles, those 10th generation Intel chip sets on this smaller laptop? You're going to pay more — much more.
So here's what you do get for the $300 jump in base price, what you really need to pay extra to get, and if it's worth buying this specific Pro model if you're really on a budget.
What do you get with the update?
There's a lot to be excited about with the new 13-inch MacBook Pro, with significant updates to this smaller device that haven't been there before. In fact, one of these features came to the MacBook Air first — the Magic Keyboard.
The Magic Keyboard replaces the butterfly keyboard, which everyone loved to hate for its design, sound — frankly everything. The set-up was so hated that the butterfly keyboard is now completely obsolete from the entire Apple laptop line up.
Instead we're getting the Magic Keyboard with the 13-inch MacBook Pro, a name which really does it own marketing, and is also known as the scissor keyboard. The main difference for most is the feeling the scissor keyboard feels as you type — more press, more sink. To most people, it just feels more natural.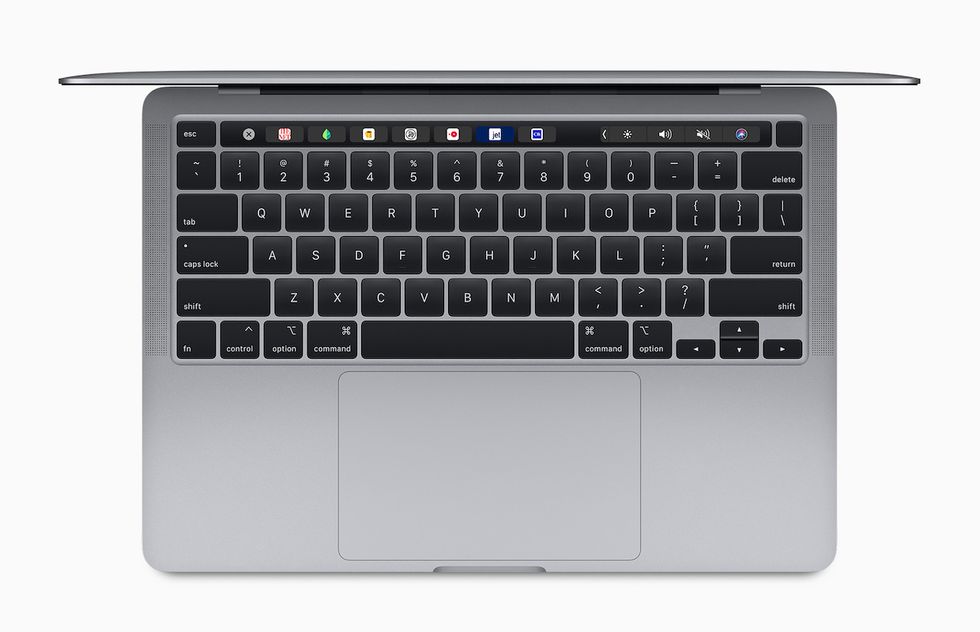 Apple finally disposed of the butterfly keyboard with the new 13-inch MacBook ProApple
Another huge feature getting fanfare on the new 13-inch MacBook Pro? The faster processor and more storage. That's true: You can get both, if you pay. For the $1,299 base price you're actually getting just an 8th generation Intel chip. The $999 base model of the MacBook Air actually comes with the 10th generation chip.

Yes the i5 chip on the MacBook Pro is a quad-core while the i3 on the MacBook Air is a dual core. Those two extra cores mean your computer can do more processing (such as putting up virtual backgrounds on Zoom) and is going to be faster. That's especially key if you're doing things like gaming a lot, or handling photo or video editing, or doing graphic design work. But in those cases — you're also probably going to want more memory. And so you're going to need to pay more on top of the $1,299 base price.
What we didn't get

People thought a 14-inch screen was coming — it didn't. Nor did an upgrade come through on the FaceTime HD Camera. It's the same, still on both models of the MacBook Pro — and the MacBook Air.
Wi-Fi 6? Nope. That didn't appear. And while Dolby Atmos is now supported in the 13-inch model of the MacBook Pro — it was already there in the 16-inch model, and (yes) it's also on the MacBook Air.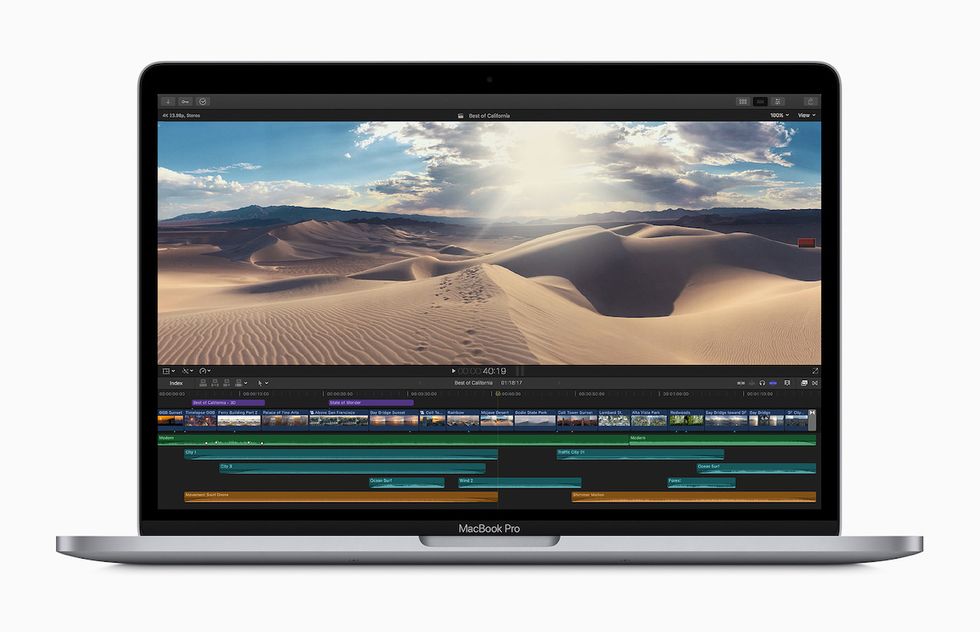 Apple updated the new 13-inch MacBook Pro with a quad-core chip — but you'll probably want to pay more for additional memory and storageApple
So who should upgrade?

If you're overdue for an upgrade, meaning you're committed to remaining an Apple customer and you haven't bought a laptop since 2017, this might be a good buy. For an extra $300 you're getting rid of that butterfly keyboard that everyone's been complaining about for the past two years, you're getting a 10th generation quad-core Intel chip, so you know you have the most up to date chip possible.
But then you should also probably kick in for the $1,799 base price model to get that i7 model so you have the option, as you walk through the online checkout, of amping your memory and storage.
At that point you're completely out of the budget range for a laptop computer, and hopefully you, and your personal budget, are just be fine with that.
From Your Site Articles
Related Articles Around the Web
Like GearBrain on Facebook