When Apple announced the HomePod Mini in the fall of 2020 it said the smart speaker would benefit from ultra-wideband technology, seamlessly shifting music to and from a nearby iPhone. The feature was promised by the end of 2020, but failed to arrive.
Now, with the release of iOS 14.4 this week, it has finally arrived. The update builds on Apple's Handoff system, which allows for the transfer of tasks from one Apple device to another. This includes copying and pasting text from an iPad to a Mac, for example, or starting an email on your iPhone and finishing it on a Mac.
Read More:
For music playback, Handoff makes it easy to transfer audio from an iPhone to a HomePod speaker and vice versa. Unlike the original, larger HomePod, the newer and cheaper HomePod Mini has Apple's U1 chip, which uses ultra-wideband technology to communicate with a nearby iPhone 11 or iPhone 12, which also have the U1.
With the new iOS 14.4 update released this week, those U1 chips are used to enhance the Handoff experience between iPhones and the HomePod Mini. When approaching the speaker while playing music on your iPhone, the phone emits a soft haptic feedback.
This gets faster as the iPhone and HomePod Mini get closer together, until a new interface appears on the iPhone, giving you the option to hand over audio to the HomePod Mini.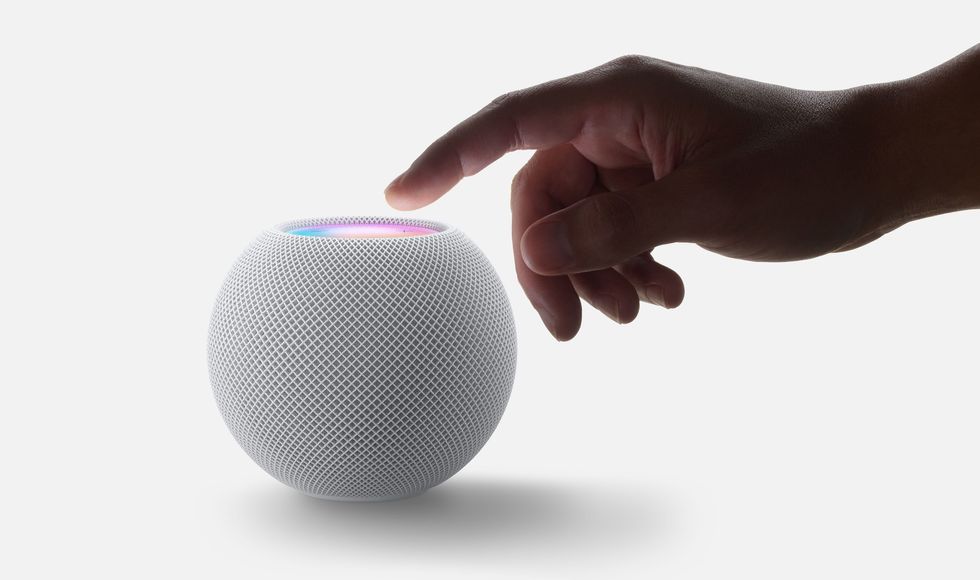 The HomePod Mini is priced at $99 Apple
The update should make the audio Handoff experience quicker between the HomePod Mini and compatible iPhones. Ultra-wideband technology is more accurate than Bluetooth, which should make for a smoother and more reliable Handoff experience. Handoff can also be used in this way to transfer songs, podcasts and other audio between the speaker and smartphone.

For example, when leaving the home you could transfer music from the HomePod Mini to your iPhone by holding them close to each other. Then when returning you can transfer a call from the iPhone to the HomePod Mini. With the HomePod mini now offering a feature the original and more expensive HomePod misses out on, we expect the latter to be replaced by an upgraded model shortly.
We suspect this is just the start for Apple's journey into ultra-wideband (UWB) technology, and we look forward to seeing where it goes next – potentially with the rumored upcoming AirTags trackers.
Check out The GearBrain, our smart home compatibility checker to see the other compatible products that work with Apple HomeKit enabled devices.
Introduction of The GearBrain, The First Compatibility Find Engine for Smart Devices www.youtube.com