Like GearBrain on Facebook
Apple recently updated the iPhone and HomePod mini to include a new feature where music and other audio can be seamlessly handed from one to the other.
When the two devices are close to each other, the iPhone produces haptic vibrations and displays the option to hand over audio to the HomePod mini. This will be convenient for many Apple customers, but can become frustrating if your HomePod mini is on a desk, or anywhere close to your iPhone.
Read More:
In that situation, the iPhone will regularly blur its screen, vibrate and display the option to hand over audio to or from the HomePod mini , potentially making the phone somewhat useless.
Thankfully, while the sensitivity of the hand-over system can't be adjusted, it can be disabled for those who find it annoying.
All you have to do is open the Settings app on your iPhone and head to General, then AirPlay & Handoff, and tap the green toggle switch next to 'Transfer to HomePod' to disable the feature. This switches off the new haptic notification for the iPhone 11 and 12, and also disables Handoff between the HomePod and your other Apple devices too.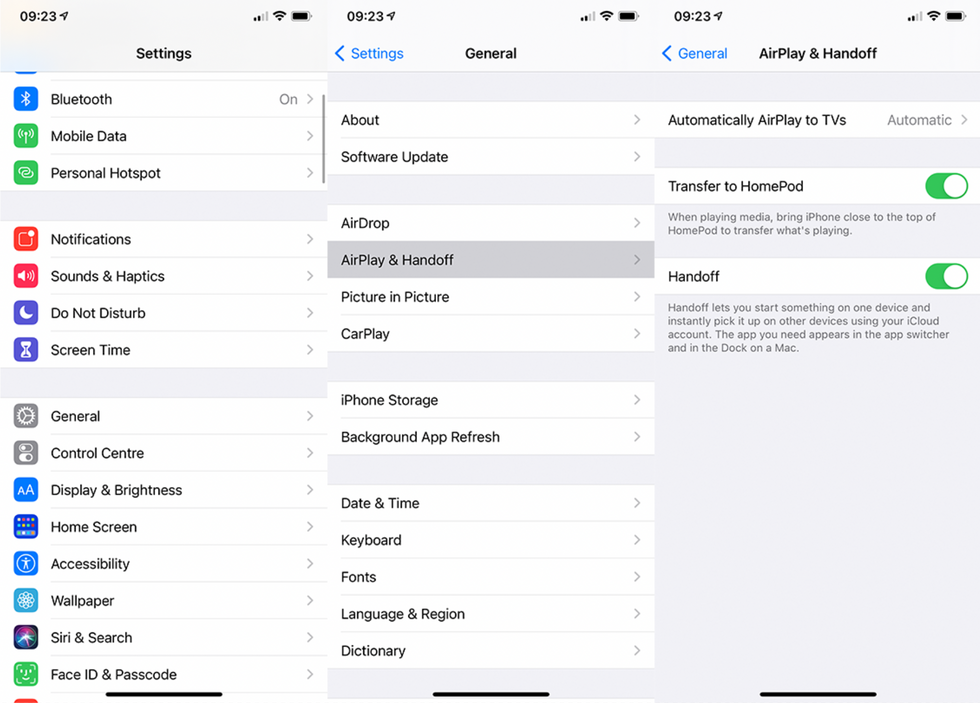 Turning HomePod Handover off on an iPhone GearBrain
It is hoped that Apple will capitalize on the accuracy of the ultra-wideband U1 chips of the iPhone 11 and 12, and come up with a way of adjusting the sensitivity of Handoff, instead of only offering an on/off switch.

We would also like to see a way to set scheduling for Handoff. That way, the feature could be disabled during working hours if an iPhone and HomePod share the same desk, then switch on in the evenings when the two devices are further apart. These are early days for Apple's using of its U1 chips, so we hope to see improvements and new features arrive through 2021 and beyond.
Check out The GearBrain, our smart home compatibility checker to see the other compatible products that work with Apple HomeKit enabled devices.
Introduction of The GearBrain, The First Compatibility Find Engine for Smart Devices www.youtube.com
Like GearBrain on Facebook