Like GearBrain on Facebook
Apple new HomePod Mini is the first update to the original Apple HomePod smart speaker line since the original launched in 2018. Not only is the newest speaker smaller, there are new tools that take advantage of a central intercom feature and the ability to shift music and sound from one device to another
Certainly over the past two years the original HomePod has had some updates, changing it from a cylindrical speaker into a more useful and robust smart home device, which can now even announce who is at your door. The idea that the HomePod was just a fancy, and fantastic sounding speaker, has disappeared, with an acknowledgement that it holds a sound spot in the smart home space. (And yes, it still sounds good as well.)
But now with the HomePod Mini, Apple is planting another foot into the smart home device arena. Here's how the new smart home compares with the HomePod, and why it may make sense to upgrade to this new $99 product.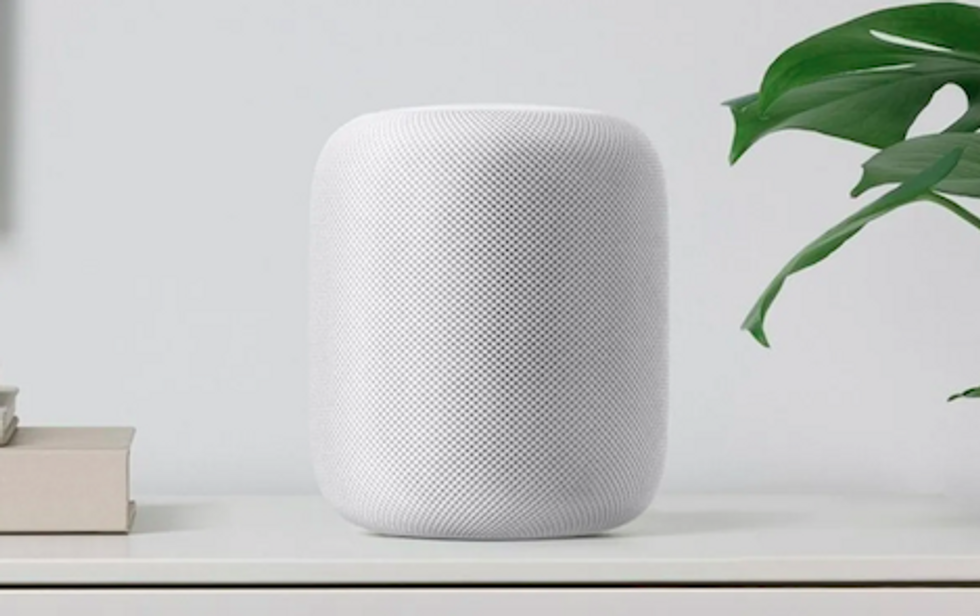 The HomePod was first released by Apple in 2018Apple
Size and Design

The new HomePod Mini is clearly smaller than the original HomePod, measuring just 3.5 inches tall, as compared to the 6.8 x 5.6-inch cylindrical shape for the latter. The design too is new, with the HomePod a rounded, spherical shape with more emphasis on pushing out 360-degree sound from all angles. Colors, though, don't get an update — we're still relegated to the space gray and white options.
The original HomePod, which is still for sale, has a cylinder-shaped body covered in an audio-friendly mesh. It's packed with seven tweeters, one woofer, and an array of six microphones, coming in just two color schemes, space gray and white. The top shows when Siri is listening and being used, by showing a rounded and colorful light changing.
The new HomePod Mini is certainly different inside. There is a full range dynamic driver, a pair of passive radiators for optimum bass, and an acoustic wave guide for 360-degree sound experience. Inside is an array of three microphones, fewer than the original HomePod, plus one turned inward to help Siri respond and hear people speaking even as it's playing music or other audio content.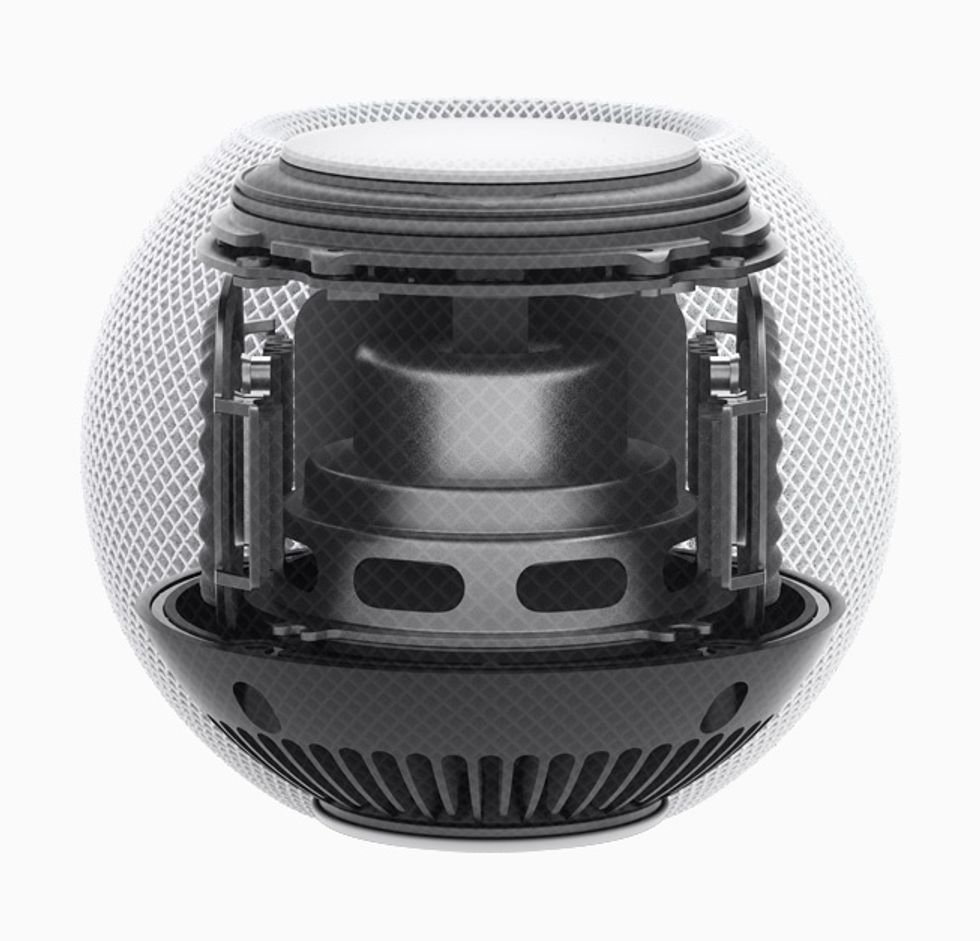 The new Apple HomePod Mini has a three-microphone array insideApple
Features

The first HomePod connected to HomeKit, but that was never really its primary feature. Part of that is because of Siri, the first smart assistant, which launched with the iPhone 4s in 2011, and has never really been a driver in controlling an Apple household. Unlike Google Assistant and Amazon Echo, the two smart assistants that rival Apple's voice A.I., Siri has quietly played in the background. Voice control of the smart home has not been a big push for Apple, and a smart speaker as the hub of this voice management, therefore not as important.
Even so, the original HomePod has changed considerably over the past two years. Its operating system, once based on iOS, is now based on tvOS, which itself got an update to link more directly with HomeKit. Like Apple TV, this is an always plugged-in device (unlike the iPhone, iPad, Apple Watch or laptops.) Also true, the HomePod can be used to control HomeKit, the system that connects and manages Apple's smart home network. But so too does Apple TV and also an iPad and even the Home app on the iPhone.
Still, there are new additions via the update to tvOS 14, which now allows Siri to see someone at the door through a HomeKit-enabled doorbell, compare them via facial recognition to your Apple Photo album, and if recognized announce them through HomePod, like a virtual butler. If you don't have a HomeKit-enabled doorbell, the HomePod now chimes.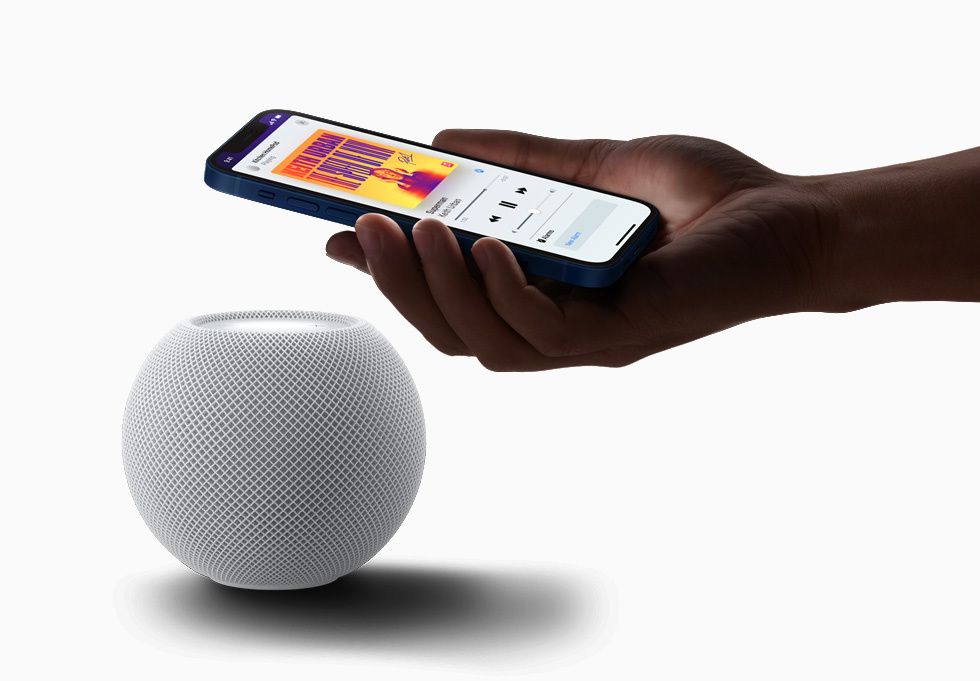 Apple HomePod Mini takes advantage of the Handoff featureApple
You can also handoff music, podcasts and any audio programming from the HomePod to your iPhone, and visa versa, plus Siri can also recognize up to six different people — and pushing out personalized results to each one — and even work to play music and sounds via a timer to help you fall asleep.

But the Apple HomePod Mini, still being marketed as device that can play great sound, is also a device that Apple wants people to fold into their smart home control plans. Part of that is because of new features including the ability to locate iPhones, and a new Intercom feature which will let you, via Siri, send a message to one or all HomePod Minis in a home. Additionally, you can have these messages sent via Intercom to personal devices — iPhone, Apple Watch, iPad, AirPods and even CarPlay — through a notification.
You also get touch control, with the ability to control the volume and even play and pause tracks from the top. And of course you can also make these requests out loud via Siri.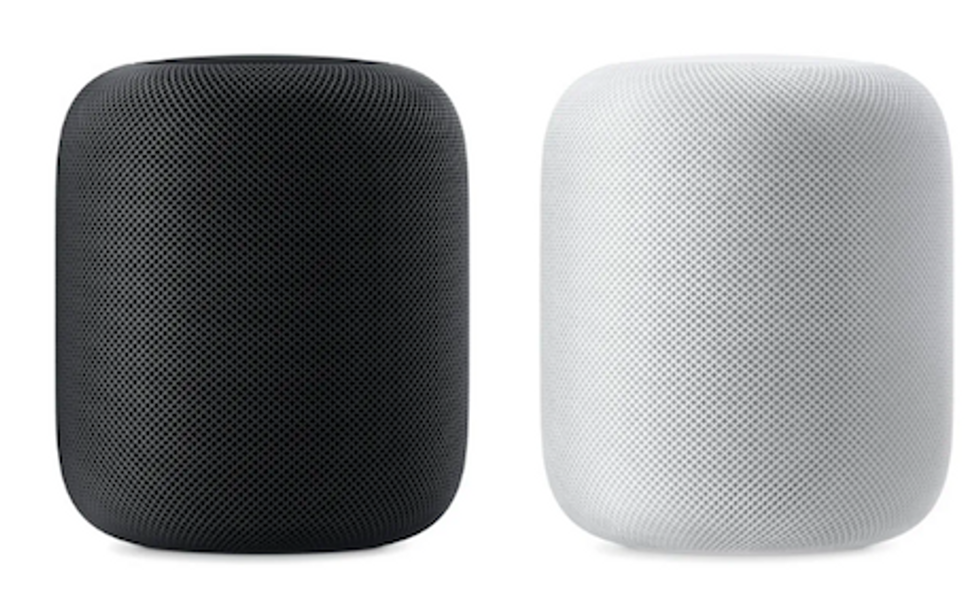 Apple HomePod is still available at $299, with a strong emphasis on premium soundApple
Sound

We haven't had a chance to test the new HomePod Mini (we now have reviewed the HomePod Mini), but Apple promises sound is still a priority, and takes advantage of the S5 Apple chip, by using something called computational audio, which allows the HomePod Mini to analyze audio and then tune the drivers and radiators in real time.
That push, to create a great sounding speaker, is in keeping with Apple's original focus with the HomePod, where the company emphasized the sound the speaker could deliver through the array of tweeters, speakers, microphones and a giant woofer.
Sound, in the smart home speaker space, has not been a competitive one. Neither Amazon nor Google emphasized the sound quality of their original speakers including the Amazon Echo and the Google Home. That is until this very month when Google pushed out a new design and new device called the Nest Audio, replacing the Google Home not only in its shape but emphasizing the amped sound quality through a 19 mm tweeter and a 75 mm woofer embedded inside.
Apple is certainly punching back with the HomePod Mini, emphasizing audio as well, and highlighting the ability to optimize music as it plays in real-time through the S5 chip. While that may not make this a competitor with the $299 HomePod, it certainly does put some pressure on the Nest Audio.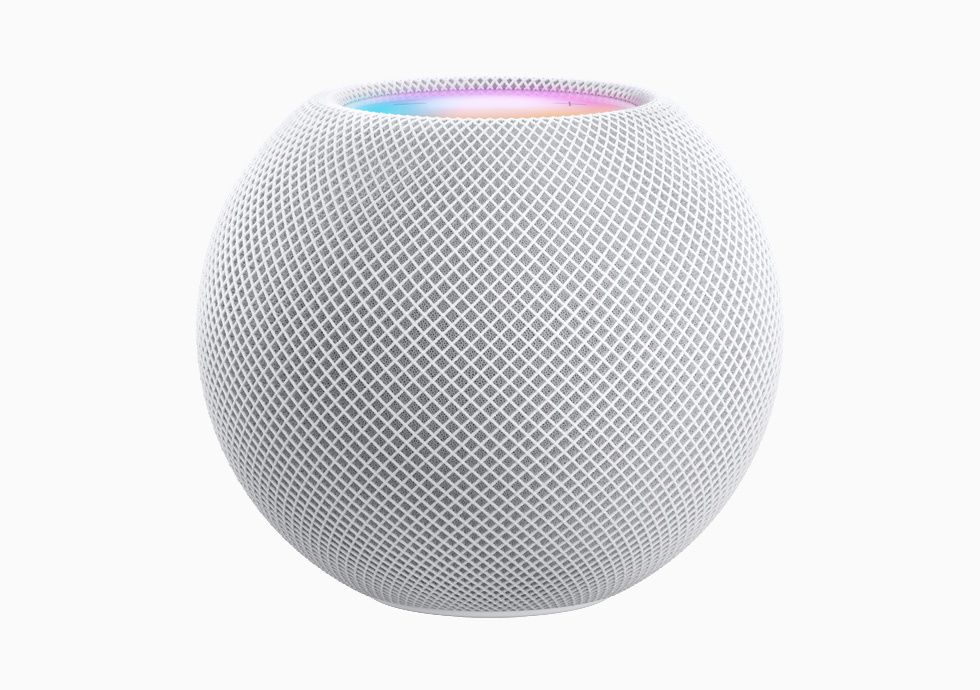 The new Apple HomePod Mini is just $99, $200 less than the original HomePodApple
Cost

How much lower is the price? Well, the original HomePod debuted at $349 in 2018, easily the most expensive of all the smart speakers on the market at the time. (Then, one could pick up a Google Home for as low as $79 and an Amazon Echo (2nd Gen) for as low as $69.) The price, in fact, put it more in the territory of a premium home speaker, like those made by Sonos and Bose. And the sound quality it promised also planted more into that territory as well.
Apple's new HomePod Mini is priced at $99, a firm competitor now to the Nest Audio from Google, priced at $99, and the new Amazon Echo priced at $99.
The HomePod Mini is also $200 less than the original Home Pod, which is still available at $299.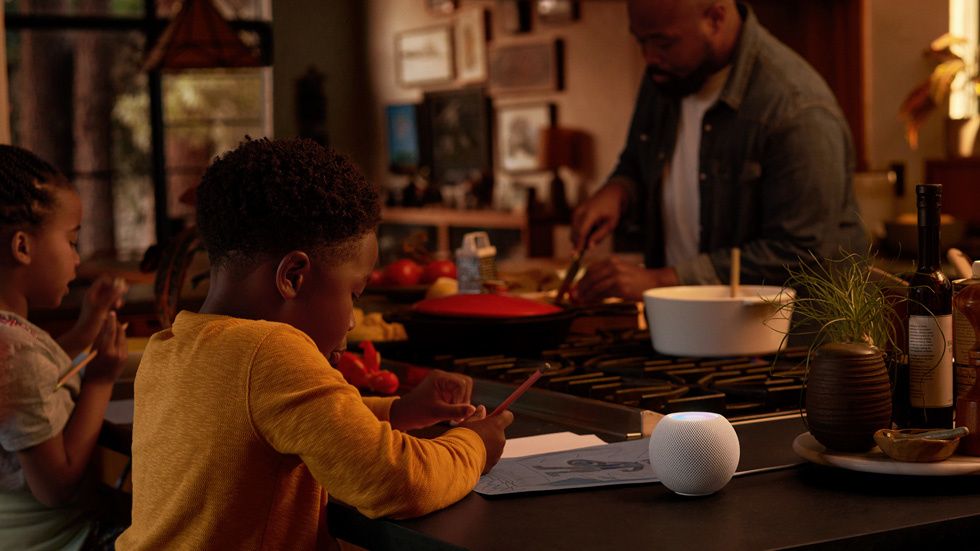 With the new Apple HomePod Mini, the company is clearly emphasizing the smart home spaceApple
Worth buying or upgrading?

The new HomePod Mini, priced at $99, is a smart speaker that packs Siri inside, but also continues to emphasize a music device that can play music, podcasts and more, even in stereo if you pair two. You lose some of the elements from the original HomePod, a small microphone array and the loss of dedicated physical elements for a computational audio tool, but Apple is very clearly aiming at for the home user is not someone looking for a premium audio device.
In that way, the HomePod Mini is designed for the Apple consumer who has yet to step into the smart home space, or may be using a Nest Audio or Amazon Echo, but would like to see what it would feel like to have a speaker that controls their Apple devices, from their Apple TV to other branded products like Philips Hue lights, Wemo smart plugs, and other connected devices that can folded into HomeKit.
At $99, the HomePod Mini — a decent speaker for listening to music or podcasts too — may be finally a worthwhile leap for Apple users to try, a smart home device designed specifically for the Apple space, at a price point that makes choosing one hard to resist.
Check out The GearBrain, our smart home compatibility checker to see the other compatible products that work with Apple HomeKit enabled devices.
Introduction of The GearBrain, The First Compatibility Find Engine for Smart Devices www.youtube.com
Like GearBrain on Facebook