Like GearBrain on Facebook
Apple has sent out invitations for a launch event taking place at the Steve Jobs Theater on its Cupertino, California campus on March 25.
Kicking off at 10am local time, the event is unlikely to see any new hardware - but unlike its summer WWDC software event, this time we will see something completely new. Apple won't spend time showing us small-but-important updates to iOS and macOS, nor will it wow us with a new iPhone - especially not a folding one, or a 5G model - and we won't see new iPhones, iPads, Macs or Watches either.
Read More:
It's rare that Apple shows us something completely new, but that's what will happen on March 25. And, as is often the case, the event will see Apple enter a market much later than most of its rivals. With Netflix and Amazon already dominating the video streaming industry - and with Disney waiting in the wings - Apple will arrive on the scene with an uphill battle ahead of it.
Content, as we all know, is king. No matter how polished the interface or how seamlessly the streaming service works with iOS devices, the biggest questions is; can Apple tempt Hollywood away from Netflix and everyone else?
The iPhone maker has spent a reported $1 billion-plus on content, ensuring the biggest content producers are onboard to give Apple and its customers a catalogue of original content. This is a mere drop in Apple's ocean, however, given it has over $240 billion in reserves, and is also substantially less than the circa $8 billion Netflix spent on original content last year.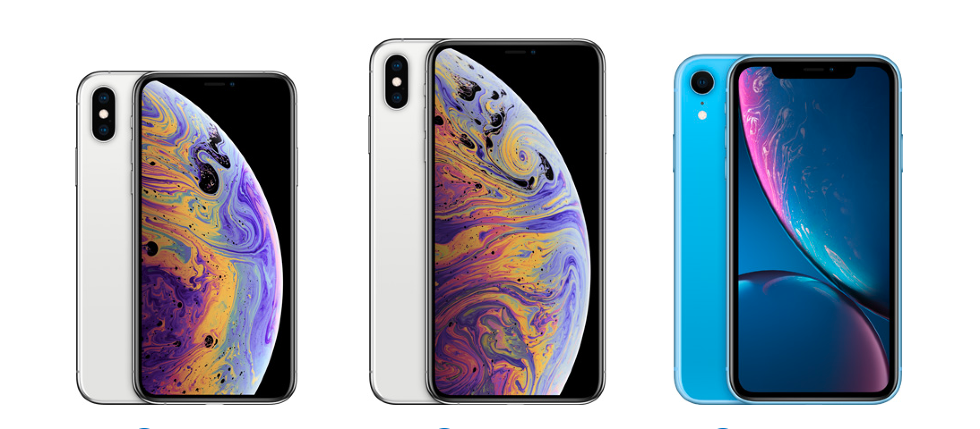 With little change expected from the next iPhone, Apple's attention is turning to subscription servicesApple
Apple has already proved it can enter a streaming market late and succeed, having driven its tanks onto Spotify's lawn with Apple Music in 2015, reaching 56 million paying subscribers by December 2018. This is behind Spotify's near-90 million paying members, but in the US Apple is ahead.

Lightning could certainly strike twice, but where music streaming is primarily about the distribution of content created by others, taking on Netflix will require Apple to produce its own movies and TV shows - and they need to be smash hits.
Apple has reportedly signed up Oprah Winfrey and Reese Witherspoon, along with Jennifer Garner, Chris Evans and Steve Carell. You can expect to see James Corden and his Carpool Karaoke, too.
As is normal for Apple ahead of a new product launch, the company has said very little so far on what the streaming service will offer, and what it will look like. And of course, with their being no new hardware involved, there are no leaks to get excited about. Chief executive Tim Cook shed a single ray of light during his last earnings call, saying: "We will participate in the original content world. We have signed a multiyear partnership with Oprah. But today, I'm not ready to extend that conversation beyond that point."
Cook added: "We've hired some great people that I have a super amount of confidence in and they're working really hard and we'll have something to say more on that later."
So in short, 'yes we're working on the streaming service everyone is talking about. But no, we're not giving any details'.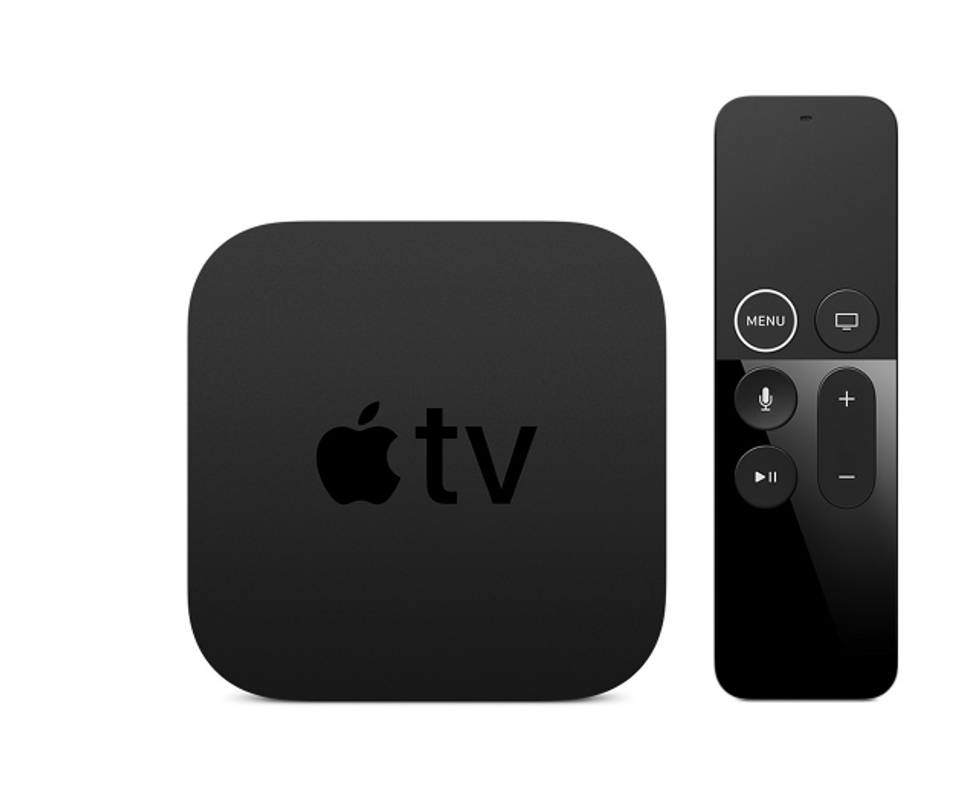 The streaming service will likely give the Apple TV set-top box a boostApple
And there are a lot of details Apple needs to give. How much content will be available from launch? A sparsely-populated service, like Netflix with just a handful of shows, will be a tough sell right out of the gate. How much will Apple's streaming service cost, and will it be offered as part of a bundle with Apple Music and the news subscription service, also expected from the March 25 event?

Will the service be identical on Apple and non-Apple devices? Apple of old may well have given benefits to iPhone and Mac owners, but today's Apple - an Apple which just made its music service available on Amazon Echo speakers, despite selling its own HomePod - will surely offer the same to everyone. Building a huge subscription base, and quickly, will take priority over trying to offer a better service to Apple device owners.
However the service eventually looks, Apple needs it to be a success. We can't possible say that a company with $245 billion in the bank is in trouble - far from it - but fall iPhone sales against a backdrop of smartphone stagnation is enough to keep Cook and his team on their toes.
There are no expectations for a major iPhone update this year. Just like last year, the iPhone X series will likely see small performance and camera bumps, with the general design - complete with metal chassis, glass back, display notch and Face ID, being repeated for another year.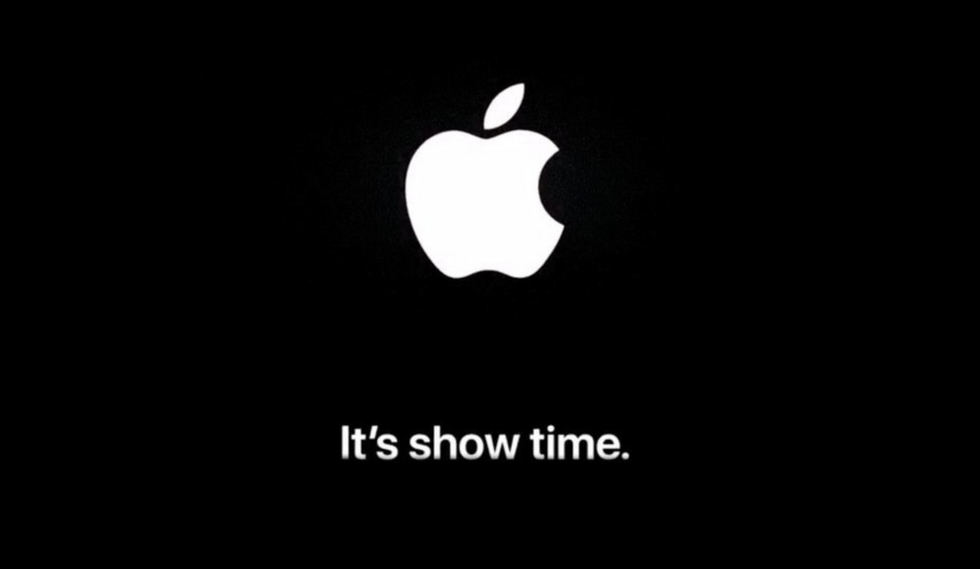 Apple invitation uses the same message as appeared in 2006 when it announced the iTV, which became the Apple TV
Apple will let the rest of the industry experiment with 5G and folding phones for a year (perhaps even two or more for the latter), and instead focus on earning secondary revenue from iPhone owners who are upgrading more slowly than ever. Apple Music, plus the streaming and news services, could see perhaps $30 a month drop into the company's bank account each month from millions of subscribers. It's not the $1,000-plus earned annually from iPhone upgrades, but it's not to be sniffed at.

These three products - music, video, news - all form part of Apple's 'subscriptions' business, which for now is tiny compared to the iPhone business, but accounts for more of Apple's revenue than the iPad and Mac. Services are important to Apple and can surely only go one way once video and news come online.
Apple launching a new product - hardware or software - is a rare thing indeed. With the lukewarm launch of the HomePod, a smart speaker spearheading Apple's somewhat directionless move to the smart home, and the still-missing-in-action status of the AirPower wireless charger, Apple needs its next new thing to land with a splash.
On March 25 we'll find out just how big that splash will be, but the question is; will it be enough to tempt viewers away from Netflix, Amazon and Disney? Or is there room - and enough demand - for consumers to pay for all four, every month?
From Your Site Articles
Related Articles Around the Web
Like GearBrain on Facebook