Like GearBrain on Facebook
A little over a year ago, in January 2018, Sam Jadallah admitted that his $699 smart lock might never ship to customers due to a potential buyer of the company pulling out.
Now, Jadallah works for Apple's home division and could be about to spearhead a move into the production of smart home devices.
Read More:
The lock Jadallah wanted to make looked every bit the Apple product, with its sleek minimalist design - and high price tag. Staffed by former Apple and Microsoft employees, Otto had planned to sell the compact but expensive lock for $699, plus a hefty $150 installation fee.
With no physical key or number pad, the lock worked by sensing the presence of the owner's smartphone via its Bluetooth connection. Visitors could be given temporary access and the lock could be operated remotely over the internet. It could also be rotated to enter a PIN, which showed up one number at a time on the lock's digitized front panel.
Jadallah said in 2018 that the failure of the company was due to a potential (unnamed buyer) pulling out of a takeover deal, leaving Otto high and dry with no cash to fulfil early orders.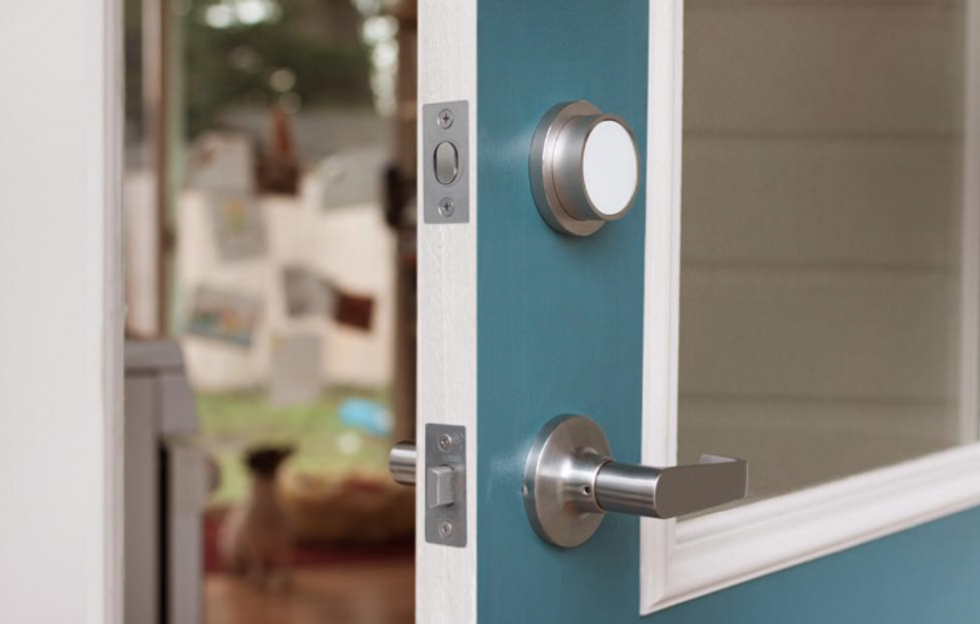 The Otto lock was priced at $699, plus $150 installationOtto
Now, he works at Apple. The move was first reported by CNBC over the weekend, and while Apple and Jadallah declined to comment on the news, he retweeted a link to the story, adding: "I am thrilled to join the incredible people of Apple."

Jadallah has also updated his LinkedIn profile, which states his occupation since February 2019 as "Working on Home" at Apple.
While many companies now produce smart home devices which work with the Amazon Echo and Google Home smart speakers - as well as Apple's own HomePod - Apple is yet to enter this marker. Meanwhile, Amazon produces a wide number of smart devices, including plugs, a wall clock and a microwave.
Although it is unlikely that Apple will start producing its own Siri-enabled microwave ovens, devices like smart locks certainly make sense. They can be crafted from aluminium in the Apple house style, and play into the company's stance on customer security being a priority - recent FaceTime gaff notwithstanding.
If a smart lock is being produced by Apple, it is likely in the early days of development and might not arrive for a couple of years - if ever. But it sure fits into Apple's current movements in the smart home space, and aligns neatly with its acquisitions of AI firms to boost Siri's intelligence - especially if Siri will be used to interact with any future home devices.
The 5 Questions to Ask Before Buying a Smart Lock - GearBrain www.youtube.com
From Your Site Articles
Related Articles Around the Web
Like GearBrain on Facebook