Apple recently updated its TV 4K streaming box, fitting it with a more powerful processor and introducing the new Siri Remote.
But, while many will be drawn to the 4K video capabilities of the flagship, Apple also still sells the cheaper TV HD. This also recently gained the new Siri Remote, but its hardware otherwise remains unchanged.
Read More:
Although the HD box can't play 4K video, it is a useful $30 cheaper than its more powerful sibling. So which should you get? Read on to find out.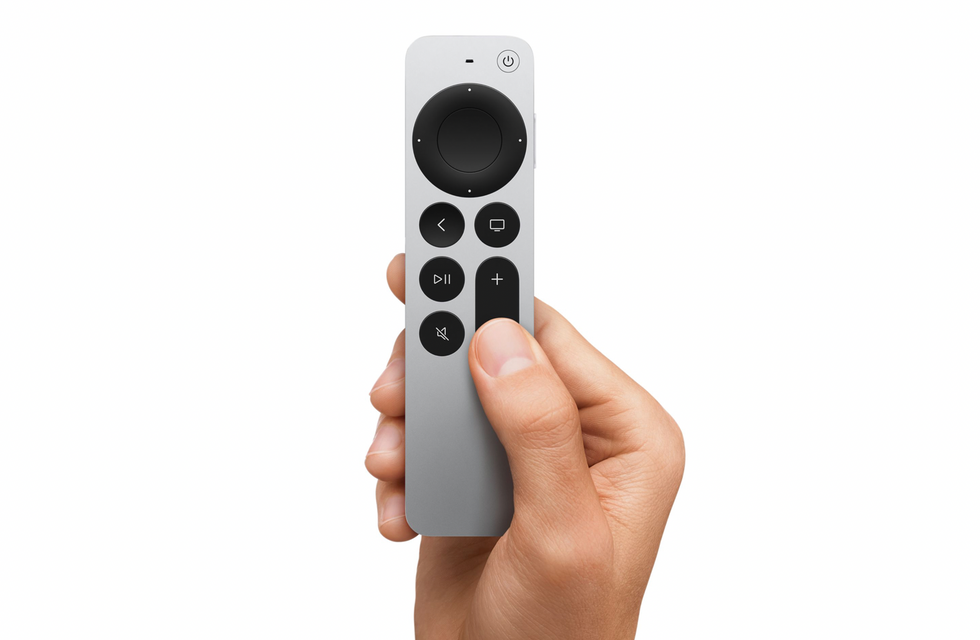 Both models of Apple TV come with the new Siri Remote Apple
Apple TV HD vs Apple TV 4K: Price

The Apple TV HD is $149 for the sole 32GB model, while the Apple TV 4K is $179 for 32GB and $199 for 64GB.
Apple TV HD vs Apple TV 4K: Design and dimensions
As far as design and dimensions are concerned, these two streaming boxes are identical. They both measure 3.9 x 3.9 inches and are 1.4 inches tall. Their included Siri Remote is 1.4 inches wide, 5.4 inches long and 0.36 inches thick, and both boxes weigh the same, at 15 ounces.
Apple TV HD vs Apple TV 4K: Connections and ports
Turn the two boxes around, and you will begin to spot some differences. Both have the same power connection and a single HDMI port, but for the Apple TV HD this is HDI 1.4, while the Apple TV 4K gets an HDMI 2.1 connection.
The pricier box also has a Gigabit Ethernet connection, which is faster than the 1/100 Ethernet of the Apple TV HD. The HD model also has a USB-C port, although this is only used for service and support, so isn't intended to be used by customers.
The 4K box is superior when it comes to wireless connections too, with Bluetooth 5.0 and Wi-Fi 6, compared to the Bluetooth 4.0 and Wi-Fi 5 of the HD model. The 4K box also has Thread, the wireless Internet of Things standard designed to help smart home devices form a network and talk to each other.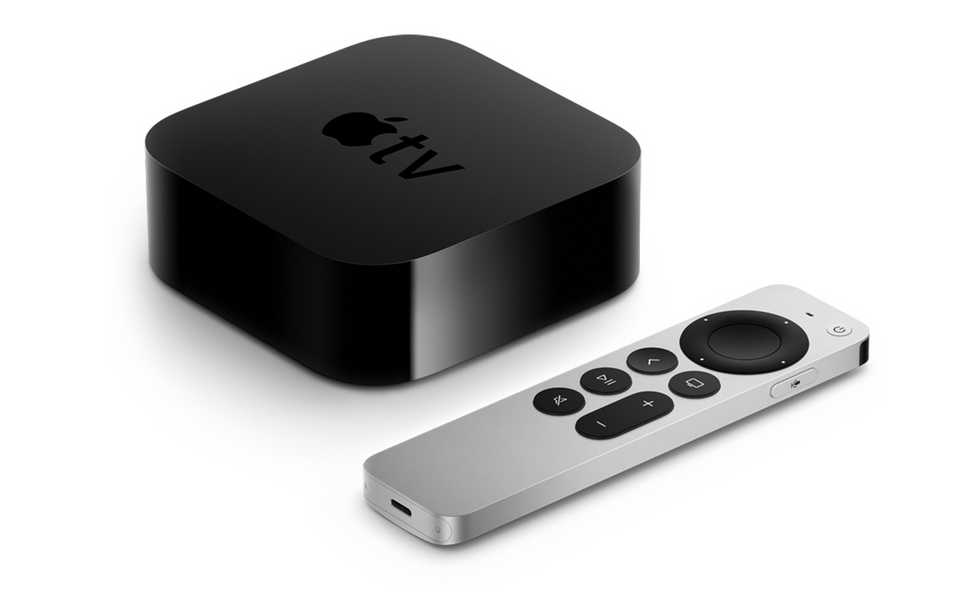 The Apple TV HD and TV 4K share the same design and dimensionsApple
Apple TV HD vs Apple TV 4K: Processor, RAM and storage

One of the major upgrades given to the 2021 Apple TV 4K is its new processor. Although not technically new, the A12 chip is an upgrade on the A8 used by the TV HD, and has previously been used by the iPhone XS, 2019 iPad Air and 2020 iPad.
As for the A8 chip used by the current Apple TV HD, it dates from 2014 and was previously used to power the iPhone 6 and fourth-generation iPad mini.
Apple TV HD vs Apple TV 4K: Storage options
The Apple TV HD can only be bought with 32GB of storage, while the Apple TV 4K is offered with 32GB or 64GB. However, having masses of storage isn't a key component of the Apple TV, as content is streamed from Apple's server rather than held locally.
Storage is needed for applications and games, but Apple has never really sold the Apple TV as a game console, and as such the available titles are nowhere near the size of games for the PlayStations and Xboxes of this world. In our view, 64GB of storage isn't really needed for the Apple TV 4K.
Apple TV HD vs Apple TV 4K: Video and audio
Now to where the real differences lie between these two streaming boxes. As their names suggest, the TV HD can only manage video with a resolution of up to 1080p Full HD, while the TV 4K can stream 4K content.
The TV 4K can also manage HDR video Dolby Vision content, whereas the HD model cannot.
There are differences with audio formats too, with the more expensive Apple TV 4K compatible with Dolby Digital Plus 7.1 surround sound and Dolby Atmos. The Apple TV HD can handle the former but not the latter.
Apple TV HD vs Apple TV 4K: Which is best?
It is clear that the Apple TV 4K is the better device here. But if you don't have a 4K television, you won't see a difference in video quality between the two devices.
If you plan to use an Apple TV with a smaller television that lacks 4K, perhaps in the bedroom, then the HD model will fit your needs just fine. But if you want to watch movies on a 4K TV in the lounge, we recommend you spend the extra $30 on the 4K model.
Even if you only have an HD TV for now, it might still be worth buying the Apple TV 4K, using it in HD for now, then enjoying 4K content when you have upgraded to a 4K television at a later date. The 4K model's more powerful processor should also ensure a smoother user experience, and help futureproof the device for longer than the Apple TV HD.
Check out The GearBrain, our smart home compatibility find engine to see the other streaming media devices as well as compatible products that work with Apple TV and Apple HomeKit.