Like GearBrain on Facebook
If there's one thing to know about CES, the world'a largest technology show, it's that Apple does not attend. But that didn't keep the iPhone maker out of the tech press headlines this week, thanks to a partial dismantling of Apple's famous walled garden.
Apple's presence at CES began in a typically Apple way, with a huge billboard on the side of a building overlooking the Las Vegas Convention Center. The sign read: "What happens on your iPhone, stays on your iPhone". It's both a nod towards the 'What happens in Vegas…' catchline, and a dig at potential privacy and security issues with its rivals.
Read More:
So far, so typically Apple. A grenade made in California and thrown into the hullabaloo of CES to grab a few quick news stories with relatively little expense.
But Apple's presence at CES quickly grew, as some of the world's biggest TV companies - including LG, Sony, Vizio and even arch-rival Samsung - each announced plans to incorporate AirPlay 2 in their 2019 models.
AirPlay 2 is Apple's streaming standard, allowing iPhone users ti beam content from their handset to another device - in this case, a television. Of course, Apple doesn't make its own televisions (despite years of rumors and speculation that it would), and while the Apple TV set-top box performs the same streaming trick, giving TV makers access to AirPlay is a big deal.
It's such a big deal, in fact, that manufacturers proudly displayed the Apple and AirPlay 2 logos during their presentations. To the press and analysts in attendance, the weirdness of Apple logos appearing on huge projections screens in front of executives from the likes of LG almost made for a pinch-yourself moment.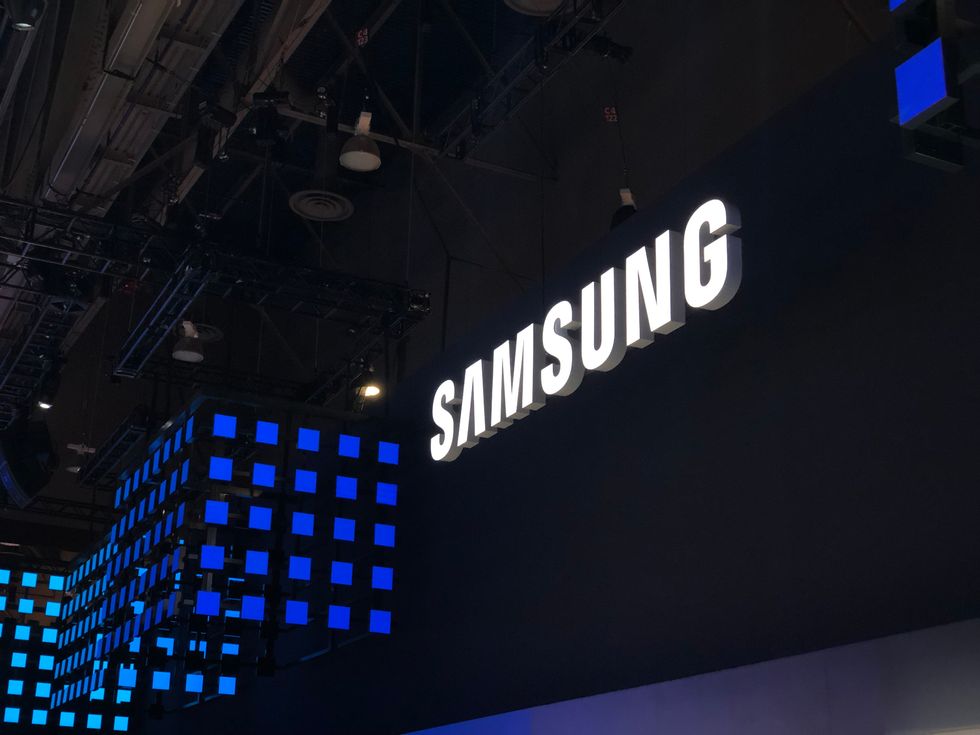 GearBrain
Going a step further, Samsung announced that its televisions would soon have their own iTunes app. This means you don't even need to own a single Apple device to access the company's digital content on a Samsung TV. In fact, this was the first piece of news delivered to GearBrain by a Samsung representative when we toured the company's enormous booth at the convention center. Not the stunning MicroLED 'Wall' TV, nor Samsung's smart home devices, or its robotics, or 8K televisions; iTunes integration came first.

Apple is notorious for surrounding itself in a walled garden, where only its products and services can play nice with each other. Remember when the first iPods only worked with Macs? And how the Apple Watch doesn't work with Android phones?
Apple's development of an iTunes app for Samsung televisions - and the opening up of AirPlay 2 - marks a shift in strategy, and there's a good reason for it.

Despite the incessant rumors, Apple never did release its own television, and for years the Apple TV was described by the company as a 'hobby' product, falling someway short of the gigantic success of the iPhone. But soon Apple will need to get eyeballs in front of televisions, with the hotly anticipated launch of its own streaming service.
To rival Netflix, Amazon and the upcoming Disney+ streaming service, Apple's TV service will need as many subscribers as possible to succeed, an audience number which extends far beyond the number of Apple TV boxes sold. First comes the iTunes app on Samsung TVs, but you can bet Apple's streaming app will follow, and on as many televisions as possible. They may be arch rivals in the smartphone space, but Apple knows Samsung's place in the TV market and understands that success in the streaming space - where Samsung is absent and therefore not a threat - relies on cooperation.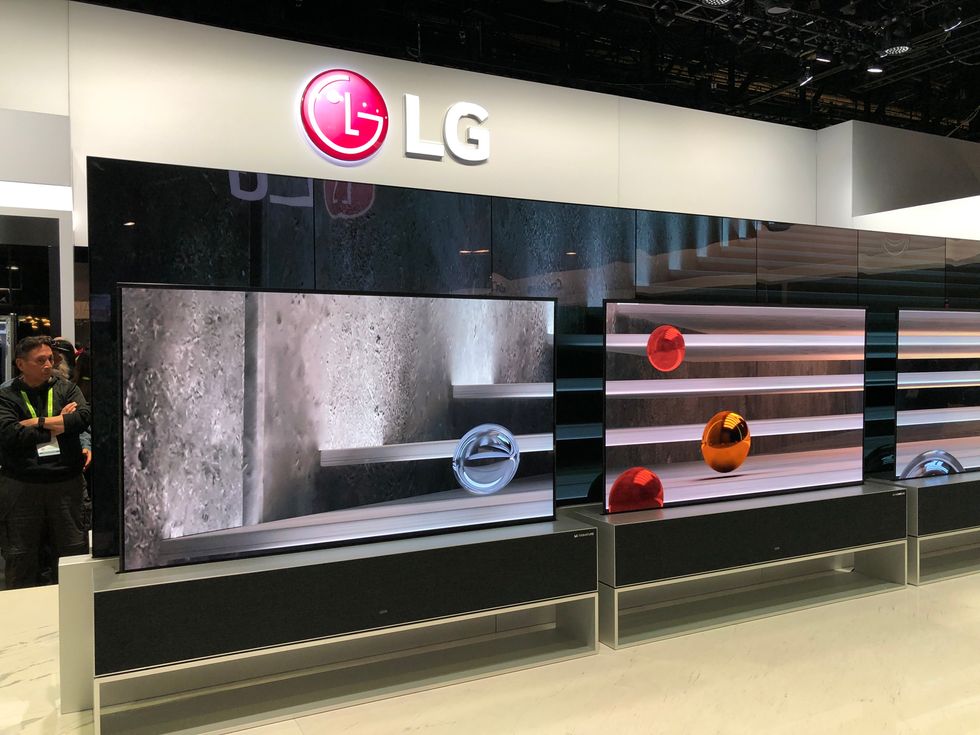 LG's new rollable TV has access to Apple servicesGearBrain
HomeKit, Apple's home automation system and answer to Amazon Alexa and Google Home, also put in a strong performance by proxy at CES. There was no formal announcement by Apple, but that didn't stop a huge range of smart home device makers from announcing new products with HomeKit compatibility baked in. CES was home to the news that televisions by Sony, LG and Vizio will support HomeKit. Samsung is naturally absent from this list because it has its own smart home system, the Bixby-controlled SmartThings.
LG explained the inclusion of AirPlay 2 and HomeKit in its striking new rollable TV, the Signature OLED R, as such:

"Users can now use their own voice to get things done with Amazon Alexa, a new addition to LG's AI TV lineup in 2019, and the support of Apple's AirPlay 2 and HomeKit. With AirPlay 2, users can easily play videos directly from their Apple devices, iTunes and other video apps, music or photos to their LG Signature OLED TV R. With Apple HomeKit support, customers will be able to control their LG TV using the Home app or by asking Siri."
Given the recent slowdown in iPhone sales - a shift in consumer demand felt by Samsung and others, too - Apple must place a greater emphasis on its services business, which includes HomeKit, iTunes and the AppStore. Without its own TV line, Apple therefore recognizes the need to be friendly with those who do make televisions.
We welcome this news and hope to see greater integration like this in the future, thus preventing the smart home arena from becoming an us-vs-them battle for supremacy. Consumers mix and match their home products, with the television, speakers, streaming device and services often from a bunch of different companies. In the same way a Blu-ray player plugs into any television and a smart plug connects to any router, services like Apple's streaming platform and HomeKit need to be open to all. It's a dramatic shift from the walled-garden approach of iOS, but one which will produce winners on both sides.

All that said, Apple now needs to focus on dramatically improving the intelligence and functionality of Siri. Getting access to Apple services on a wide range of TVs is great news for all consumers, but if Siri becomes a roadblock, Alexa, Google Assistant,LG's ThinQ platform and even Bixby will be ready to take the focus away from Apple once more.
Check out The GearBrain, our smart home compatibility checker to see the other compatible products that work with Google Home and Home Mini as well as Amazon Alexa enabled devices.
From Your Site Articles
Related Articles Around the Web
Like GearBrain on Facebook