Like GearBrain on Facebook
The Apple Watch can accurately detect health conditions like sleep apnea and hypertension, says a new study by the University of California San Francisco.
The study tapped Cardiogram, an Apple Watch application designed to monitor heart activity and flag irregularities.
Researchers found that using Cardiogram, the Watch can detect sleep apnea — where you occasionally stop breathing or take shallow breaths while sleeping — with 90 percent accuracy. Hypertension — also known as high blood pressure — was detected by the Apple wearable with an accuracy of 82 percent. Both conditions are common but often go undiagnosed, yet can lead to life-threatening problems like a stroke or heart attack.
More than one billion people globally suffer from hypertension, with 20 percent of these left undiagnosed, the World Health Organization claims.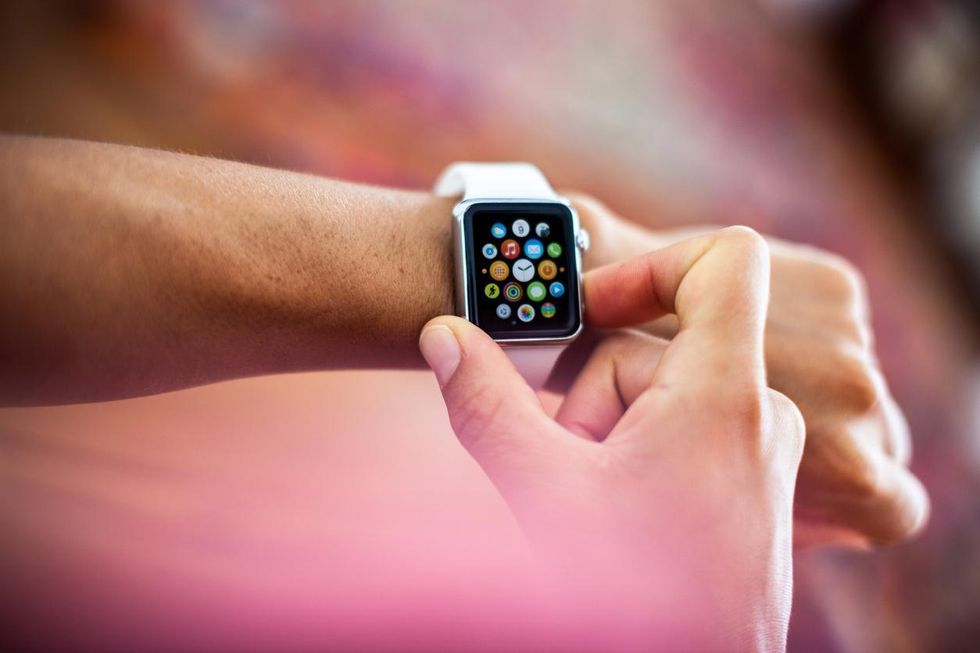 Heart rate and step count data was collected by the Watch
Just over 6,100 participants were recruited via the Cardiogram app to take part in the study, which has collected over 30 billion measurements to date. Of those people who agreed to take part, sleep apnea was detected in 1,016 people and hypertension in 2,230.
Researchers created a customized algorithm called DeepHeart to then interpret the information collected, which was limited to heart rate and daily step counts. Seventy percent of the data went to train DeepHeart, teaching it on what to look for when diagnosing sleep apnea and hypertension. The software then used the remaining 30 percent, to spot trends that would lead to a diagnosis. On this, the algorithm returned its 90 percent sleep apnea and 82 percent hypertension accuracy — a performance described by authors of the study as "surprisingly good."
The crucial difference an Apple Watch or other heart rate-monitoring wearable has over visiting a doctor is its ability to constantly monitor and record data. Without such a device, patients have to visit the doctor and be tested sporadically, making occasional but long-term sleep-related problems harder to spot.
Brandon Ballinger, co-founder of Cardiogram, said in a blog post: "When we talk about artificial intelligence in medicine, we often debate whether machines will replace tasks doctors do today. A more tantalizing possibility is performing tasks doctors can't—using large data sets, and modern computational tools like deep learning, to recognize patterns too subtle for any human to discern."
Ballinger added that the study's results are "high enough to support feasible, cost-effective, widely-deployable screening of hypertension and sleep apnea."
Next, researchers from Cardiogram want to use data collected by wearable gadgets to help improve detection of diabetes.
Like GearBrain on Facebook