Like GearBrain on Facebook
The results are now in from an eight-month study conducted by Apple and the Stanford University School of Medicine, which saw just over 419,000 participants have their heart health monitored by an Apple Watch.
Funded by Apple, the study was established to look into how wearable consumer devices like the Apple Watch can be used to help alert wearers about potential symptoms of previously undiagnosed health issues.
Read More:
So far, the results suggest that initial concern over smartwatches causing an unnecessary burden on the healthcare system was unfounded.
Of the 419,093 participants spread across all 50 US states, Apple and Stanford say just 0.5 percent, or around 2,000, received a notification on the Watch to flag up an irregular pulse. Stanford described this as "an important finding given concerns about potential over-notification."
One-third of the patients who received the notifications - then used a medical-grade ECG patch a week later - were found to have atrial fibrillation. Of those who received the notification, a little over half (57 percent) sought medical attention.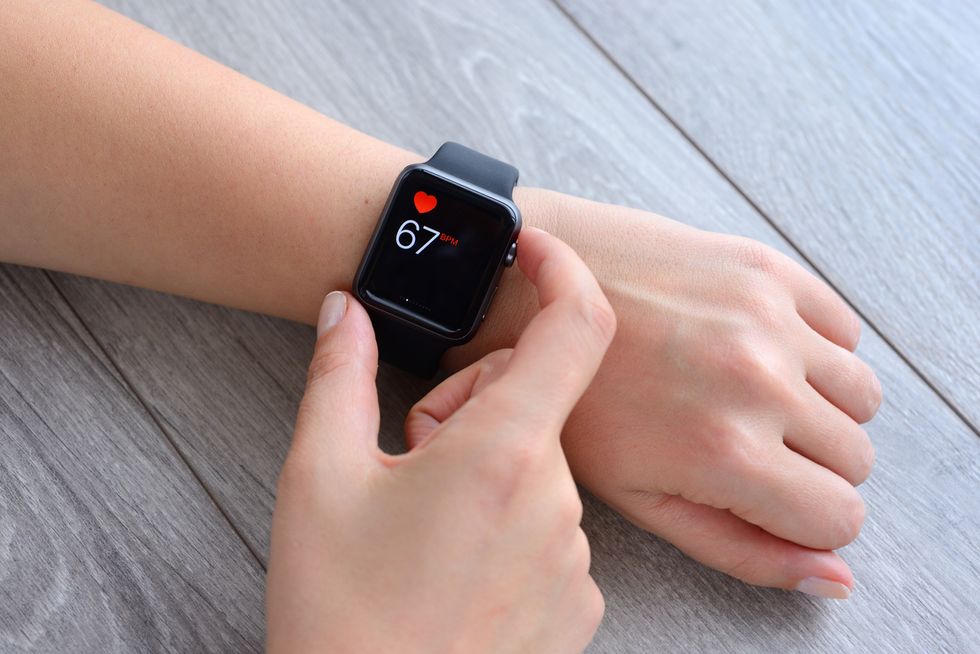 The Apple Watch has an optical heart rate monitoriStock
Participants used various versions of the Apple Watch, but not the latest fourth-generation model, which can perform an ECG. Instead, the Watches used their regular optical heart rate monitor and pulse detection algorithm to flag up any causes for concern. Stanford says this system, when compared to simultaneous ECG patch recordings (as you'd get from hardware given by the hospital), had a 71 percent positive predictive value.

The newer ECG-enabled Apple Watch Series 4 was not included as it was released after the study had already begun. That device' ECG capabilities are also only available on models bought in the US for now.
"The results of the Apple Heart Study highlight the potential role that innovative digital technology can play in creating more predictive health care," said Lloyd Minor, dead of the Stanford School of Medicine.
Minor added: "Atrial fibrillation is just the beginning, as this study opens the door to further research into wearable technologies and how they might be used to prevent disease before it strikes".
In its own statement about the study, Apple highlighted how the technology gives Watch wearers important health information, but crucially "without creating unnecessary burden to their doctor's schedule." Apple added: "Many participants sought medical advice following their irregular rhythm notification, using the information to have more meaningful conversations with their doctors."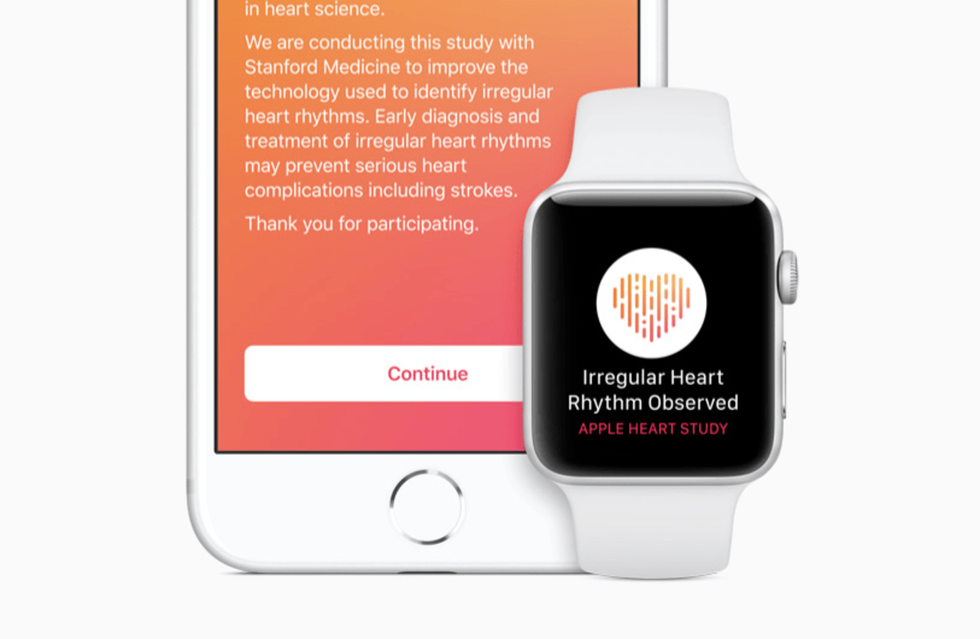 The Heart Rate Study app was used by over 400,000 peopleApple
But Apple's next step, involving the Watch Series 4 and its ECG function, will be key, with pressure to strike the perfect balance between offering further heart information, and not scaring wearers into visiting the hospital for no reason.

A fear of the latter spread through the medical industry after the Watch 4 was announced in the fall of 2018. "The fear is we could end up with a lot of over treatment, over call and people waiting in emergency departments for no good reason," Dr Samuel Vaillancourt told National Post at the time.
This concern was shared at the time by Ethan Weiss, an associate professor at the Cardiovascular Research Institute at the University of California at San Francisco. Weiss told The Atlantic: "This [ECG functionality] is going to create such a massive headache...Every worried Tom, Dick, and Harry are going to be freaking out about every blip thing that shows up on their Apple Watch."
While this may still turn out to be true - especially once the ECG function extends to more markets, and appears on more devices, like lower-priced wearables from Withings - the Stanford study at least suggests accuracy and reliability from the Apple Watch, and that wearers alerted by it haven't yet overwhelmed their local doctor.
Mobvoi TicWatch S2 and E2 review www.youtube.com
From Your Site Articles
Related Articles Around the Web
Like GearBrain on Facebook