Like GearBrain on Facebook
Taking notes is both a necessity and a task some enjoy. Paper supply stores are stocked with hundreds of kinds of notebooks and pens. Taking notes by hand can be better for your brain and your recall than just typing away on a keyboard. But having a digital copy of notes is sometimes needed — and rarely useless. Several devices on the market today take advantage of technology that allow you to scribble on to paper, or a surface, and store those thoughts or images digitally. Two, Rocketbook and the Moleskine Adobe Creative Cloud connected Paper Tablet, are affordable options — but depending on your need, one may fit your requirements better than the other. We're looked at both, breaking them down by six factors, to help you decide which to buy for your purposes.
Read More: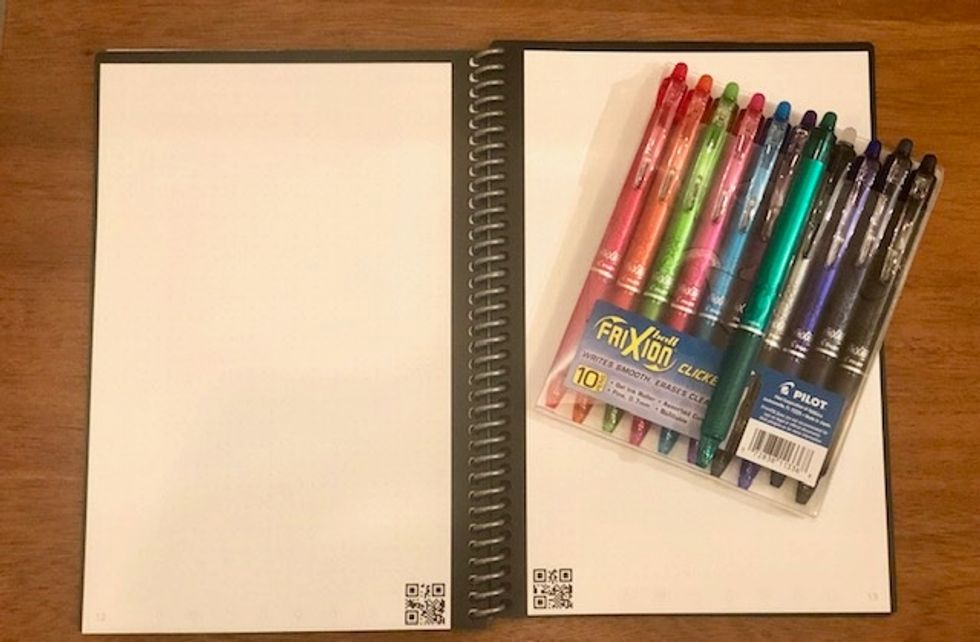 The Rocketbook Everlast, pictured here, works with FriXion pensGearBrain
Cost

To get started with Rocketbook you really just need a Pilot FriXion pen and one of the notebooks. The Everlast, which we reviewed at GearBrain, starts at $32. But you can pick up the Wave for $27, and you can also buy the Rockebook One for just $12.
To be able to digitize your notes — and erase the pages — you'll need a Wave at least. You'll also need to use the FriXion pens which make the notebook reusable as the ink is removable.
These pens start at about $2 — sometimes a bit less — for one, and you can pick up packs for much less. The fun is the variety of pens you can use, from different sized nibs to colors.
The Moleskine Adobe Creative Cloud connected Paper Tablet is about the same price — starting at $34.95 — but the element that makes this notebook into a digital companion is the Moleskin Pen+Ellipse at $179. This pen, as it writes in the Moleskine Adobe tablet, transfers that information into the Adobe Creative Cloud. A second tablet line from Moleskine, the Paper Tablet, transfers a digital image to a digital device of your choosing — or to the Moleskine Notes App. That's courtesy of the Ncoded paper.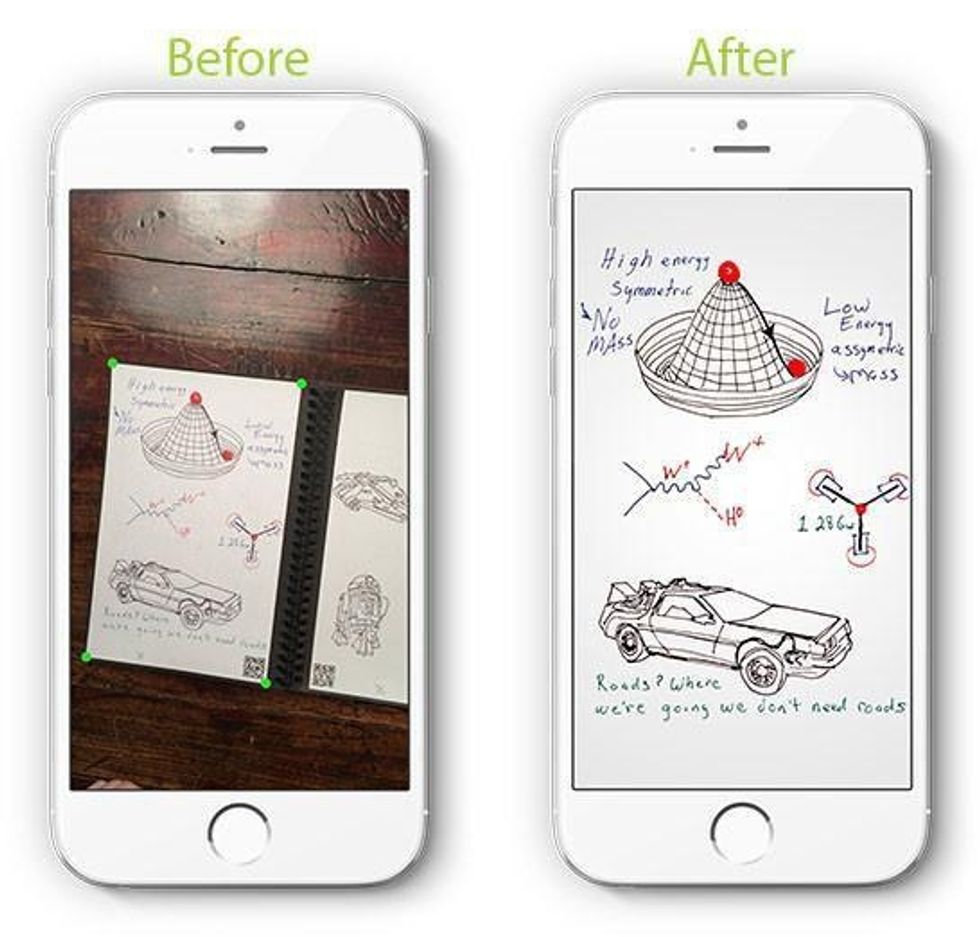 You can digitally store your notes easily into the Rocketbook app from your notebookRocketbook
Needed to take notes
Using Rocketbook to digitally store your notes? You're going to need to drop at least $30 for a Wave notebook and at least one FriXion pen.
With the Moleskine Adobe Creative Cloud connected Paper Tablet you're going to need the $179 Pen+— is required if you want to digitally store your notes.
Taking notes pros and cons

Rocketbook is great for jotting down a finite number of notes. With the Everlast, we had 36 pages — and erasing them, so we could use them again, was very simple. Dampen a wet cloth (we used a paper towel, thank you) and you're set. Plus the pages are likely more than enough for an office meeting, or a lecture at school.
The Moleskine Adobe Creative Cloud connected Paper Tablet has far more pages — 176 — so you're not going to run out of paper here any time soon. Pages can be uploaded into an app — but you're not going to be able to re-use the notebook. (Which is likely why there are so many pages.) The plus side here is the paper is acid-free and you can pick from lined, unlined and dotted pages. As it's Moleskine, it's a well-made notebook, and it lies flat — 180º — when opened. But this is a one-use device.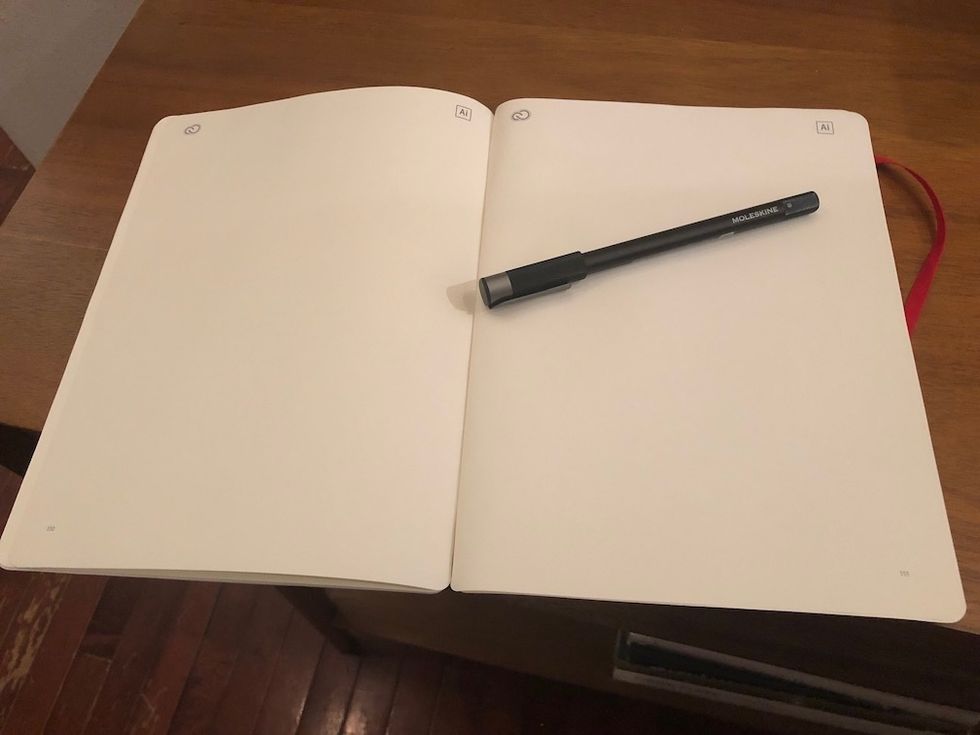 The Moleskine Adobe Creative Cloud Paper Tablet works with the Pen+, moving notes and sketches live into Adobe Creative CloudGearBrain
Changing the notes
Here we get into some key differences. With Rocketbook, the way you took your notes is how they'll remain in your files. The app does not change the notes, or translate them, into text files. This is one reason for the different kinds of pens from colors to sizes of nibs: you want to put some care into how you're jotting down your thoughts as they're going to last that way.
With Moleskine, there's the option to save everything you jot down, change and edit them through Adobe Illustrator — and see them appearing live as well — or store them through Adobe Creative Cloud. But at $34.95, the notebook is also a one-use product. Also, Adobe Creative Cloud is an additional fee, starting at $9.99 a month, and for a total of $20.99 you can Illustrator.
Re-usability

Rocketbook's Everlast — as long as you remember to erase the ink — is going to work, the company says, "an unlimited number of times" as long as you use the FriXion ink. The Rocketbook Wave is also reusable — but to remove the ink, you use a microwave and the limit tp erasing the FriXion ink is five times.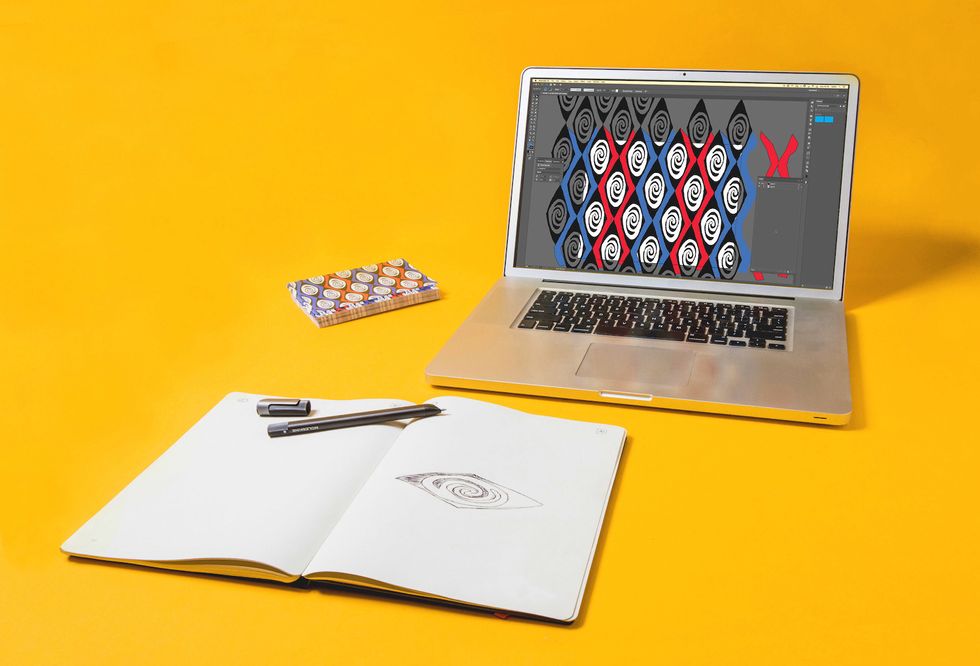 Not only can you store your sketches online made in the Moleskine Adobe notebook, you can also change themMoleskine
Moleskine's notebooks for digital note taking are a one-time product. There are certainly enough pages to get you through several lectures — maybe even a semester's worth — and quite a number of office meetings, or brainstorming sessions with co-workers. But once the ink, even the ink from a Moleskine Pen+ hits the paper, it's there for good.
Design
By far, the Moleskine wins on design. The paper tablet just has a beautiful look, and the actual paper inside has that feel as you write that most of us are used to experiencing, with the pen biting and sinking into the cotton.
The Rocketbook's pages do yield, in other words, you can feel as you're writing on the surface — different then a stylus moving across a tablet screen for example. But it's less aesthetically pleasing with the spiral binder. That said, the spiral also allows the notebook to open completely flat — like Moleskine's.
Verdict
We think Moleskine's notebooks are great for serious illustrators, those who work within the Adobe universe, or those who have a passion for writing on paper only. Linking to Adobe you can edit, expand and get as creative as you want with your notes too. But with the Pen+, you're going to need to a budget of about $200 to get started.
For those who just want a notebook that can digitize their notes, Rocketbook's Everlast is a solid choice. It's a bit more expensive than the Wave, but it also has a longer lifespan. You can get started for about $30, which is a great price point for the budget conscious. While you're likely going to want to start buying more pens — the way to add some color and texture to your notes — you don't need to in order to start saving your notes on your device.
Like GearBrain on Facebook