Like GearBrain on Facebook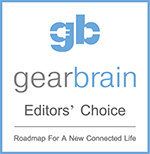 There's no getting away from how strange 2020 has been, and with the holiday shopping season approaching our suggestions for what to buy your coworkers isn't like most years.
Normally an office Secret Santa would be organized, with gifts left on desks for colleagues to unwrap and take home. But with many workers still at home due to Covid-19, we're focusing this guide on gifts to make working from home more manageable.
Read More:
We've included ergonomic gifts like a laptop stand and more comfortable mouse, while also picking some of our favorite office gadgets that can also help out at home too.
Tile Slim and Sticker trackers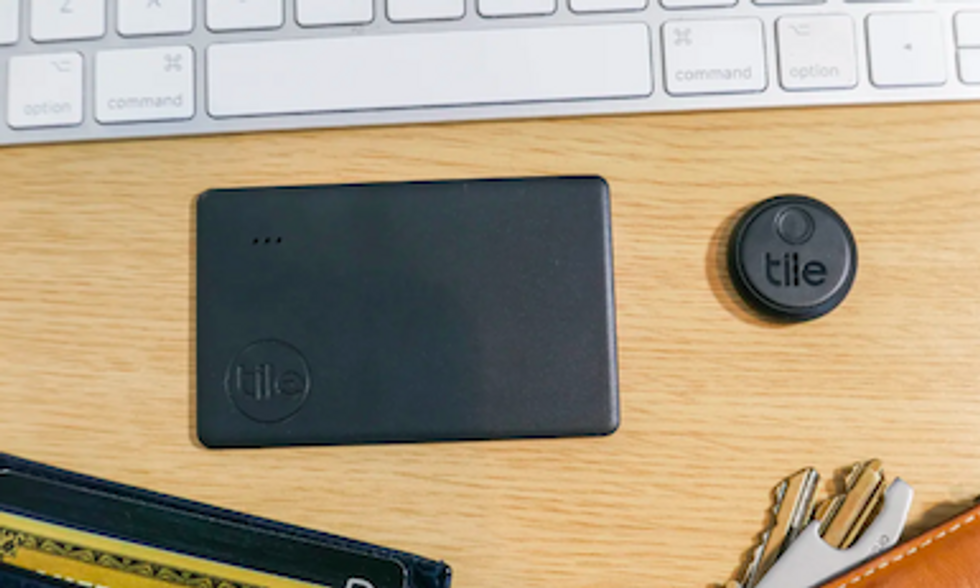 Tile Slim and Sticker Bluetooth trackers GearBrain
The ever-popular range of Bluetooth trackers from Tile is about to get some stiff competition from Apple and its AirTags. But that doesn't mean Tile's wares are going away any time soon. We're big fans of the Tile Slim and Tile Sticker.

The former slips into your wallet or purse, taking up very little space but still working like any other Tile. That means it uses Bluetooth and a speaker to help you locate your lost wallet with the Tile phone app. If out of Bluetooth range, the phone of any passing Tile user will spot the Slim and alert you to its location.
Meanwhile, the Sticker has the same technology but is designed to stick to almost anything, like your bike, skateboard, camera or any other possessions.
Laptop stand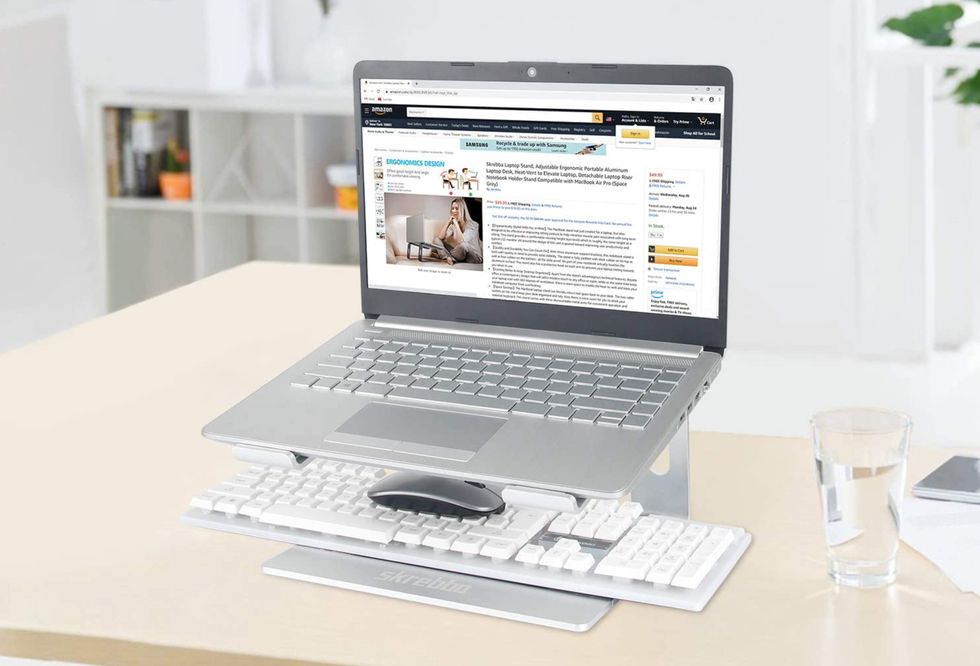 Raising a laptop up helps with back and neck painSkrebba
If any of your colleagues are still joining Zoom calls with a laptop clearly facing up at them from a low table, it's time to intervene and buy them a stand. Raising their laptop up will help reduce back and neck ache, and bring the screen to a far more comfortable height.

There are lots of options to choose from, but the simplest and most universal is probably best. We like this aluminum option, which costs $27.
USB-powered second screen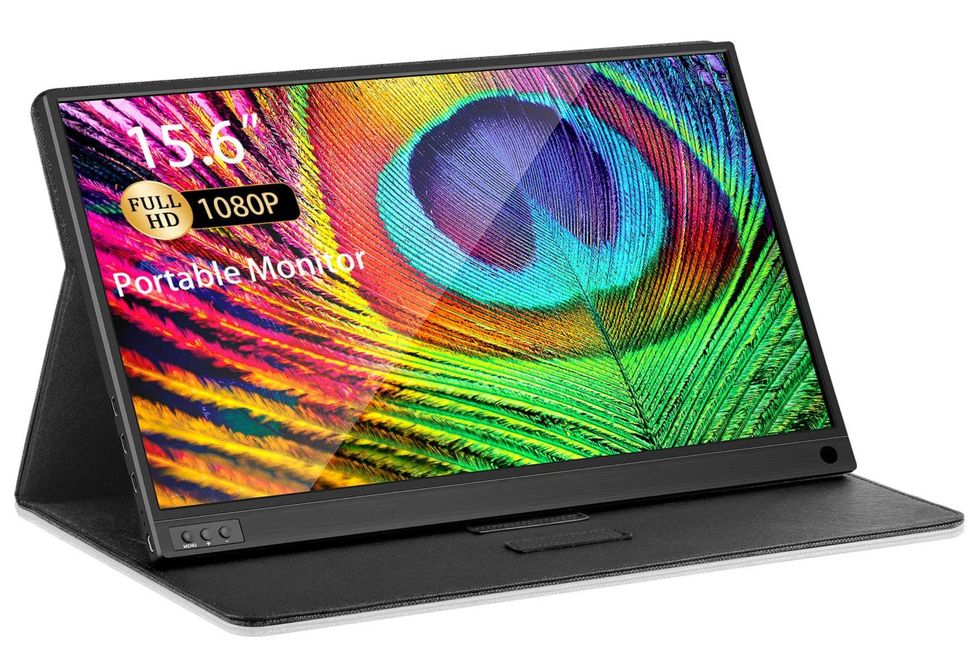 USB-powered second computer displayZscmalls
If you're feeling especially kind, you could even buy a compact second display for a coworker. These are surged in popularity during 2020, thanks to their slim size, simplicity and relatively low price.

Some are priced from as little as $100 for a 15.6-inch display that connects via USB, while others land in the $170 to $200 price range. A second screen helps to make working on a laptop far more manageable, as your email client, word document (or Twitter…) can be moved to the second screen, freeing up extra space on the laptop itself.
Ergonomic mouse and wrist rest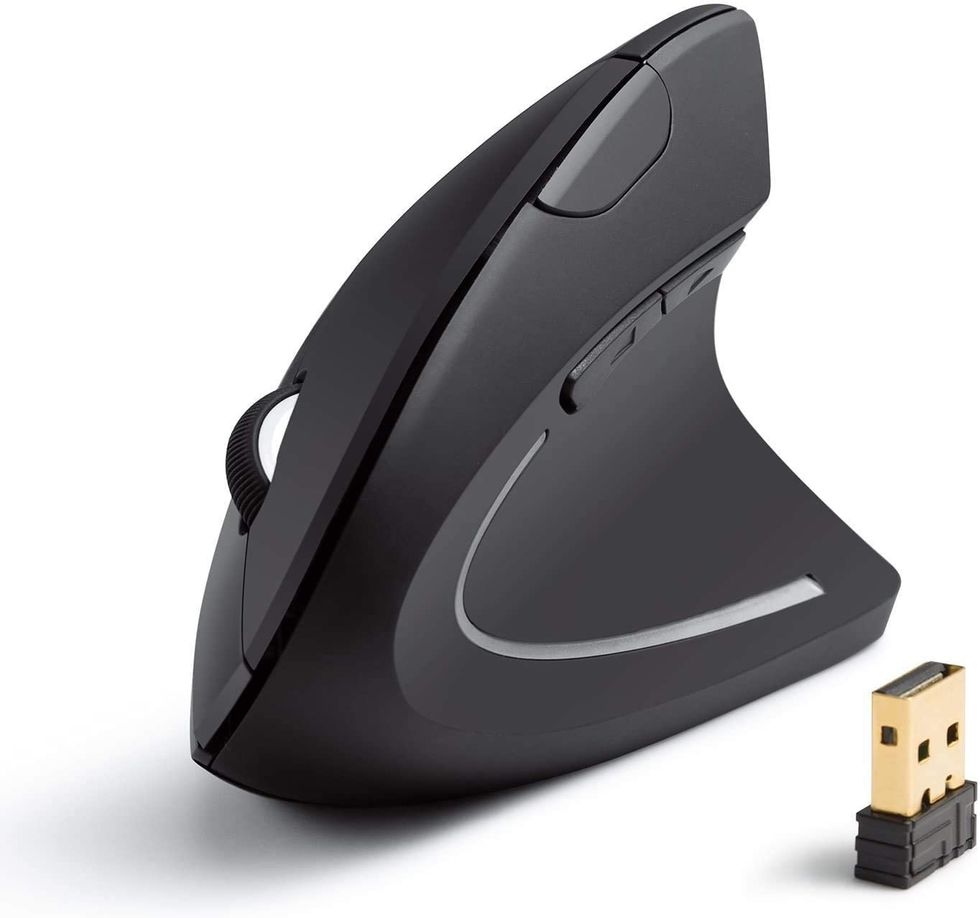 Anker ergonomic mouseAnker
These can also get expensive, with top Logitech options approaching $100. But others, like this horizontal wireless mouse from Anker, can be had for less than $30. Although they look strange, the benefit of an ergonomic mouse is how it encourages your hand to rest in a natural, inward-facing position, reducing tension across your wrist and forearm.

Ergonomic keyboards and wrist rests are also a great option for coworker gifts. The former tend to be quite expensive, while the latter is widely available for under $20.
LED desk planter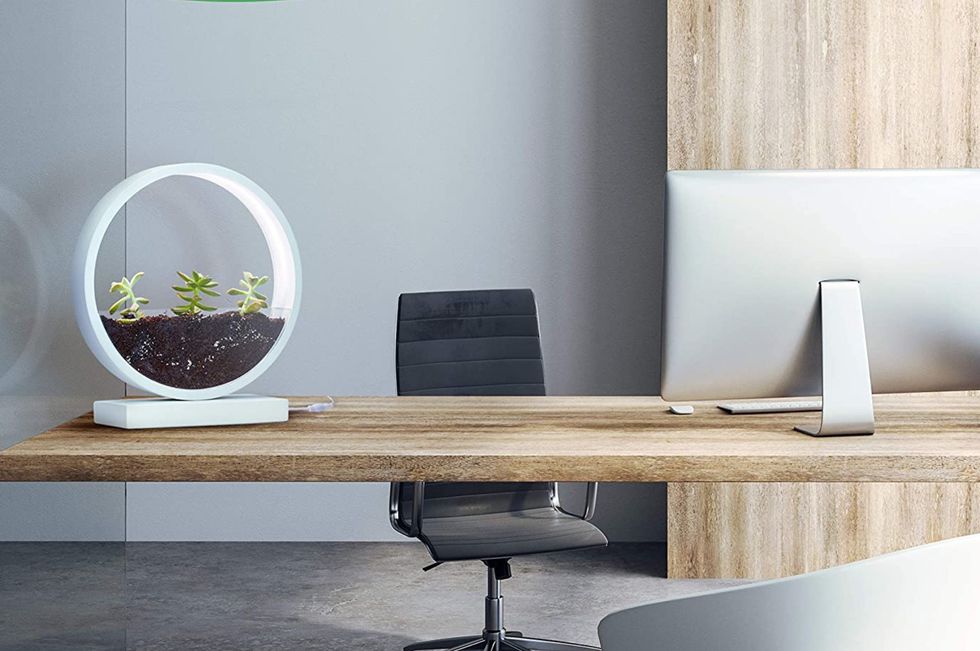 Desk planter with LED lightsMake Lemonade
Research has found that adding plants to an office can help increase productivity by 15 percent. With that in mind, re recommend gifting your coworkers a planter or two for their desk (whether they are at home or back at the office).

There are lots of options to choose from. This $40 planter looks great and includes LED lights to help plants like succulents grow, even in a dimly-lit home office. For a similar budget there's this $44 planter that includes a grow light and gives plenty of space for office plants or kitchen herbs.
Samsung UV phone sanitizer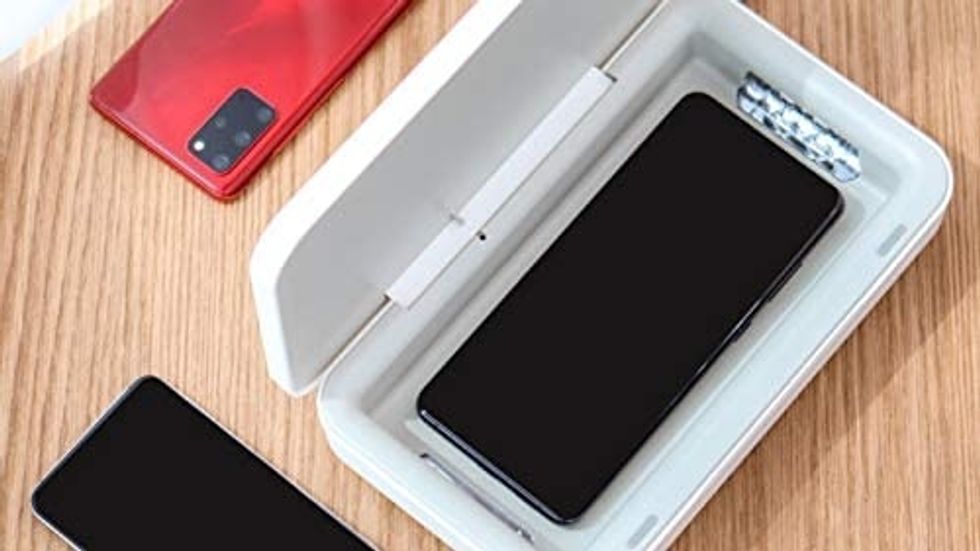 The box uses UV light to kill bacteriaSamsung
This year more than ever has emphasized the importance of personal hygiene, especially when it comes to what we touch. Our smartphones, plus other common items like earphones, wallets and keys, can carry a huge amount of bacteria. But thankfully an ultraviolet light box can help to remove 99 percent of this bacteria, effectively sanitizing whatever you place inside in just a couple of minutes.

Samsung began selling its own UV sanitizer this year, complete with USB-C power and a Qi wireless charging pad. Just place your phone (or any item that fits) inside, press the button, and 10 minutes later it will be sterilized.
Induction coffee mug warmer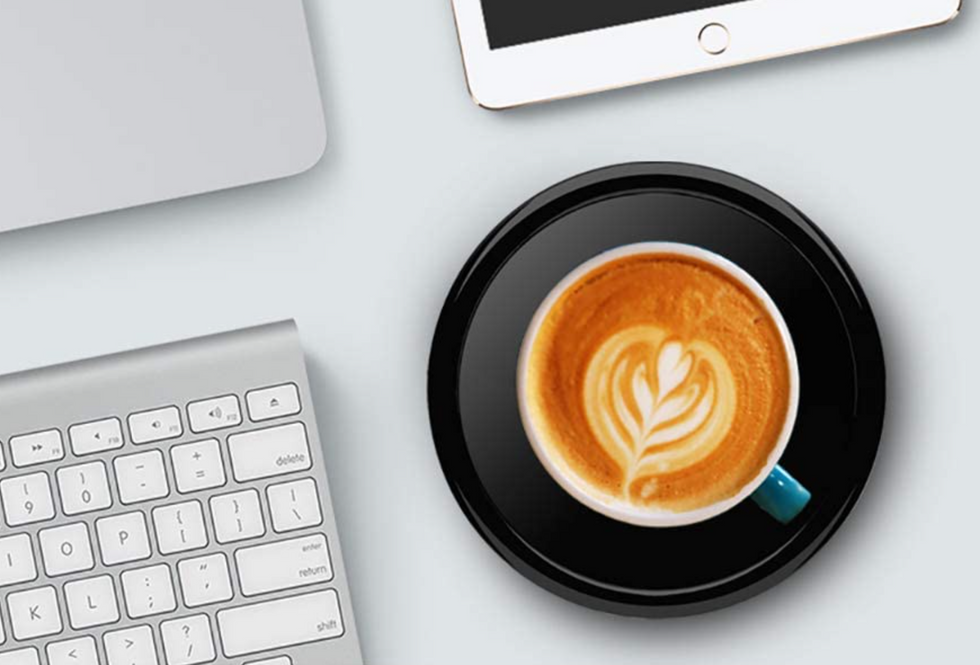 The warmer heats drinks up to 131FBestinnkits
If your coworker loves their hot drinks but is too busy to drink them before they go cold, they're bound to appreciate this induction mug warmer. The warmer is powered by a wall socket and can heat up to 131F. Just place your mug of tea or coffee on the coaster, and gravity-induction technology keeps it warm. Works best with mugs that have a flat base, and the mug needs to weigh more than 13 ounces for the heater to work.

The warmer has a weatherproof design and comes with a 24-month warranty.
Wireless charger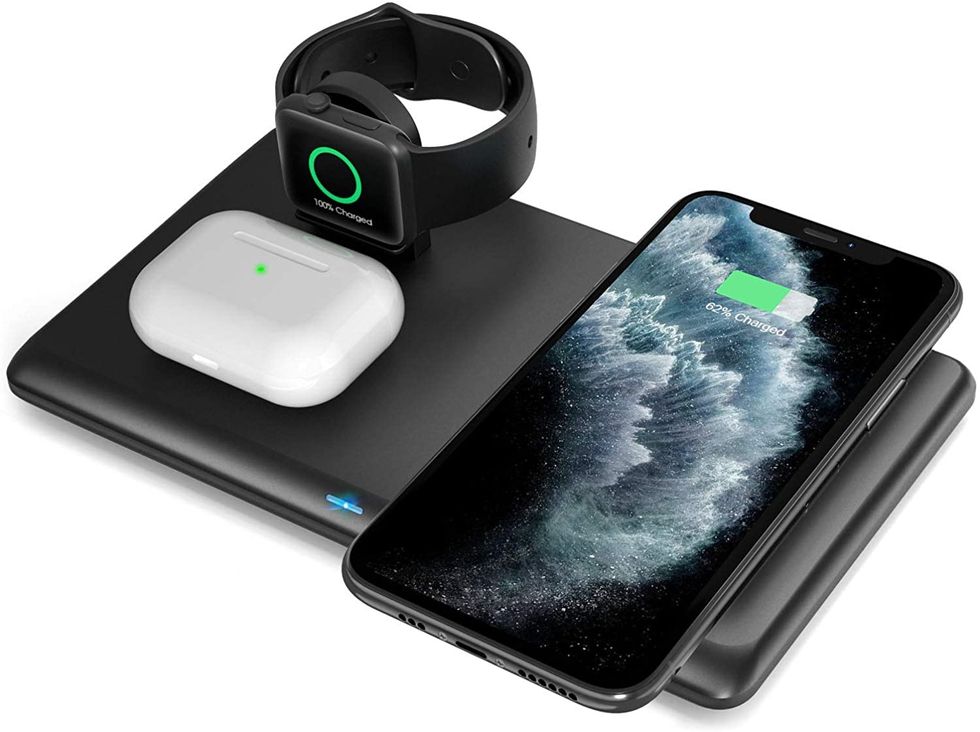 Wireless charger for phone, Apple Watch and AirPodsHosaud
Wireless chargers have quickly become a staple of the desk, whether at home or in the office. Using the Qi standard, they charge smartphones, plus other devices like compatible earphone cases (like AirPods) and some smartwatches too.

Many charge pads also come with additional stands for topping up the battery of an Apple Watch, or a second smartphone – useful if you have one for work and one for personal use.
The most affordable options, like this from Anker, cost around $12, while models with the ability to charge several devices at once start at around $20. This charger can refill a smartphone, plus an Apple Watch and an AirPods case all at once.
USB-C dongle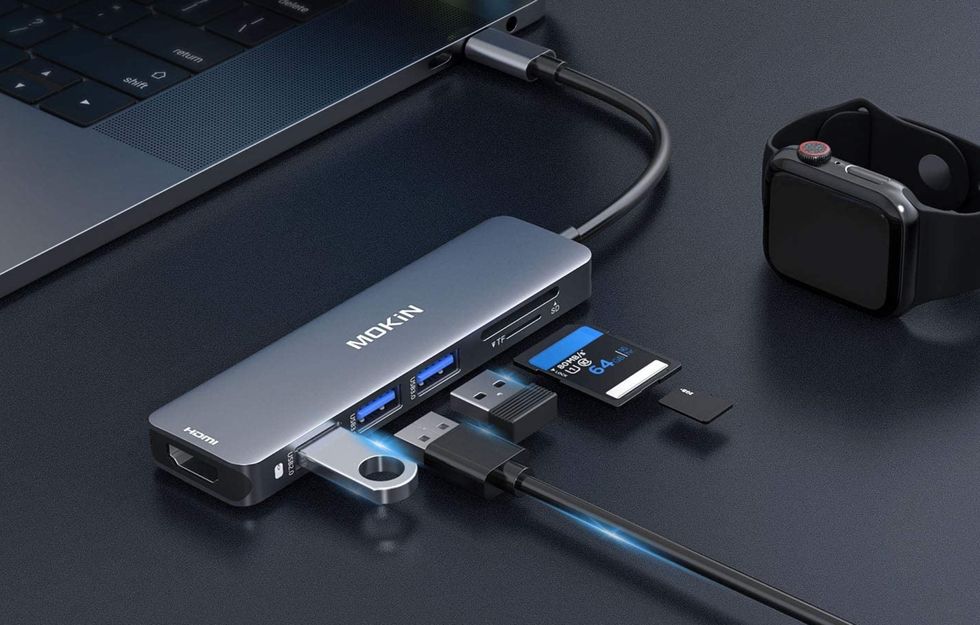 Mokin USB-C dongleMokin
Laptops are increasingly switching to USB-C ports, but not all of your accessories have yet made the jump. Until that happens, you and your coworkers likely need a USB-C dongle, especially if you're using a MacBook, which uses USB-C ports exclusively.

This $20 dock includes three USB_A ports, plus an HDMI output and slots for a micro SD card and full-size SD card. All of that can be powered from a single USB-C port.
For MacBook Pro users, this $30 dock plugs into a pari of USB-C ports, and in return provides two of its own USB-C connections, plus HDMI video out and two USB-A 3.0 works.
Like GearBrain on Facebook