Mother's Day is May 14th – that's right around the corner. A bouquet of flowers or a box of candy makes for a nice gesture, but for the tech-inclined mamas out there, we have options that go beyond those pink carnations and chocolate covered cherries.
Shiftwear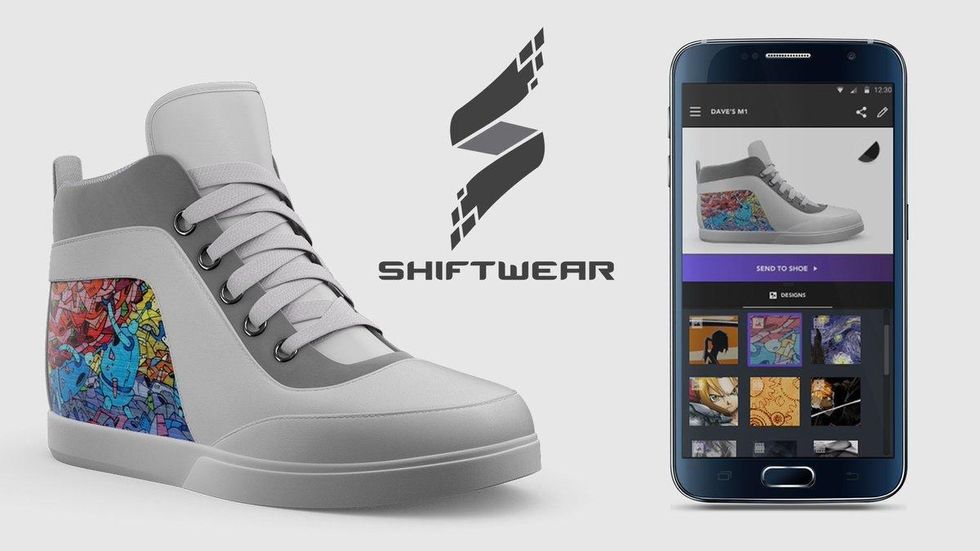 Via twitter.com
Is that special mother in your life one to experiment with the latest trends and styles? Then consider Shiftwear sneakers. Connected to a smartphone app, these sneakers will display a new full HD color display design with the touch of your finger. You can choose from the artistic and graphic designs, updating the image as you change your mood or wardrobe. These special sneaks are waterproof and durable and sport a high-top silhouette. Walking charges them up and Bluetooth and Wi-Fi connects them. Pre-order these IoT shoes now and pay $250 plus another $250 prior to delivery.
Boy Chanel Handbag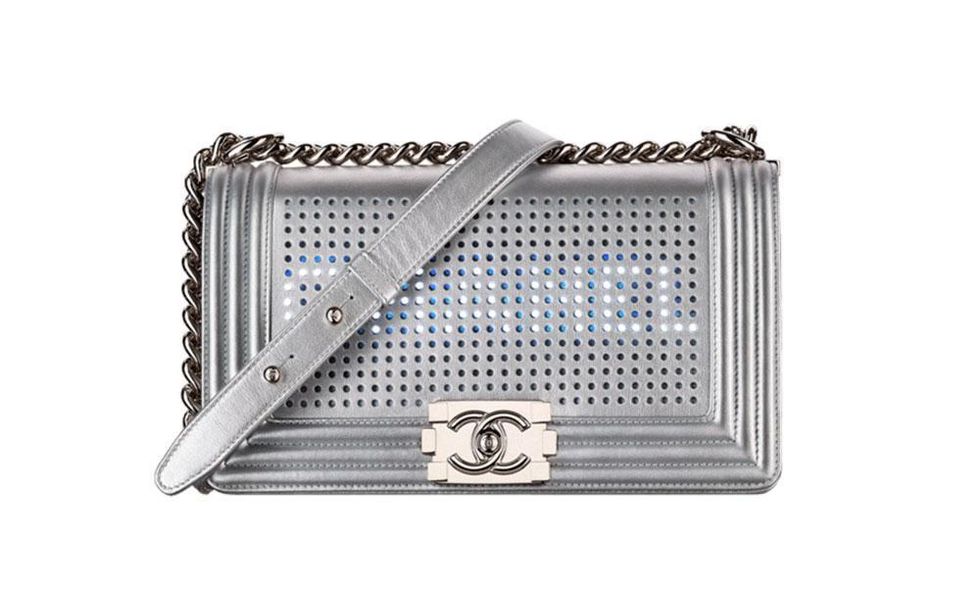 Via purseblog.com
For the fashionista who loves to mix up high-tech with high-fashion, the Boy Chanel Handbag is certainly a high-end gift for a Mother's Day that won't soon be forgotten. Made of metallic calfskin with LED lights, this silver-toned tote is a handbag-lovers dream that appeared on the catwalk during the fall fashion shows. This is not your average purse, being a $9,000 hit to the wallet. But with the timelessness of Chanel—paired with the innovation of technology—the Boy Chanel Handbag won't be stuffed towards the back of the closet any time soon.
Zac Posen Light Up Gown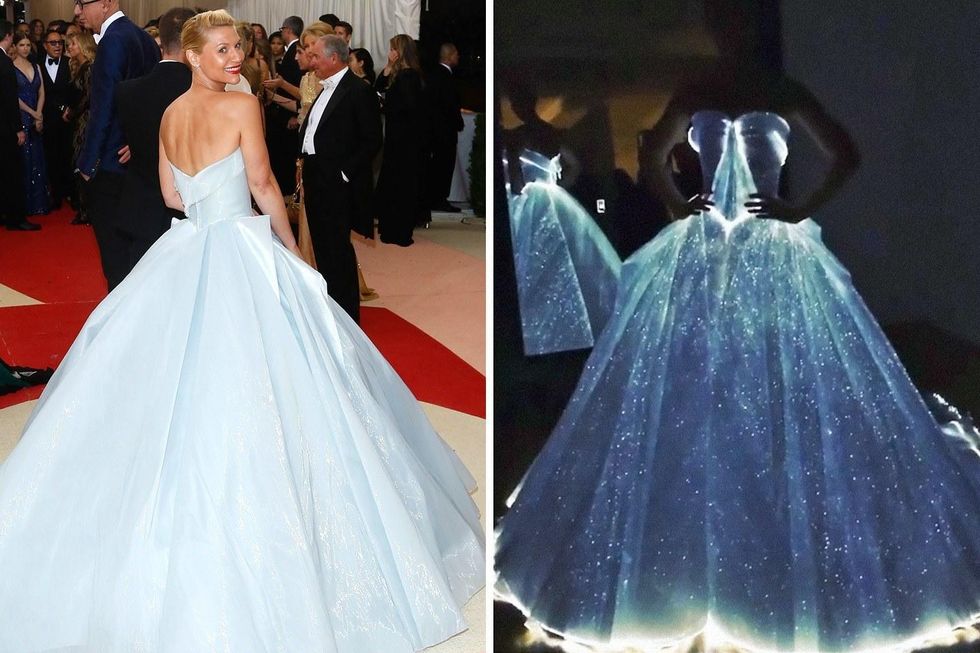 Via vanityfair.com
Unless you've got an "in" with the celeb crowd, you probably won't be able to snag this amazing dress for mom. But if you could dream up the perfect look for your high-tech mom, this light up gown (as seen on actress Claire Danes at last year's Met Gala) would be what your mother would be dancing the night away in this Mother's Day. Designed by Zac Posen, the dress was remarkably color-changing and fit perfectly with the gala's theme, "Manus x Machina: Fashion In An Age Of Technology." The price is unclear, but this one-of-a-kind piece can always be admired by finding photos of Danes making a splash as she lit up the 2016 event.
Hexoskin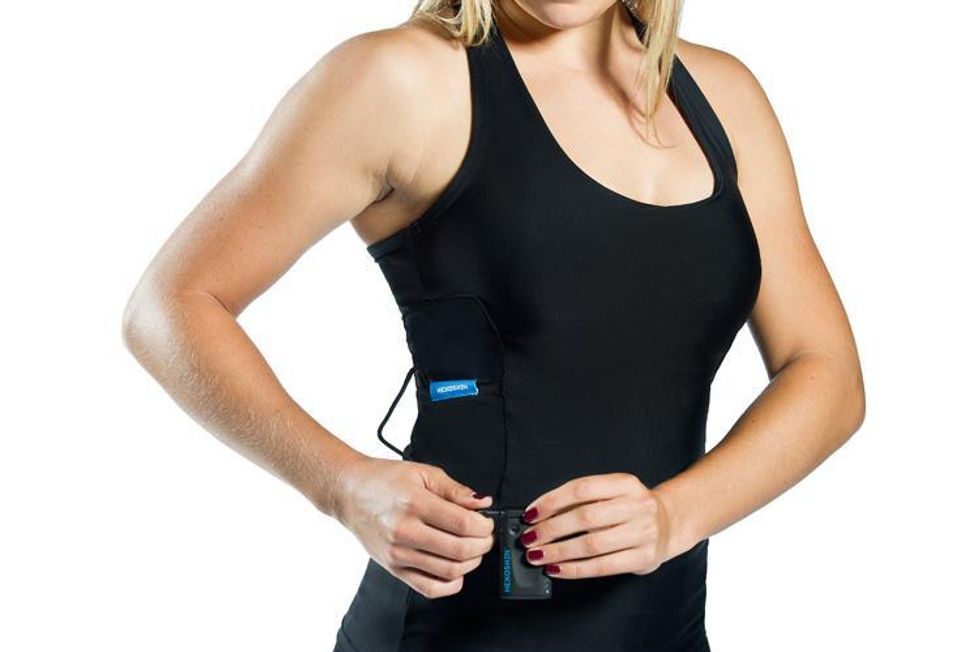 Via indiegogo.com
Fitness-focused females will love the Hexoskin as a Mother's Day gift this year. Wearable body metrics makes fitness apparel high-tech and attractive. The Hexoskin is able to measure the body's physical activities thanks to the delicate sensors which track heart rate, breathing rate, cadence, sleep, and more. The info is transferred to an app in real time and is available for iOS and Android devices, plus smartwatches. Various styles are available, from tank tops to mock turtlenecks. Cost ranges from about $170 up to $5,000 depending on the items and packages purchased. Learn more about Hexoskin in our in-depth GearBrain review.
Quell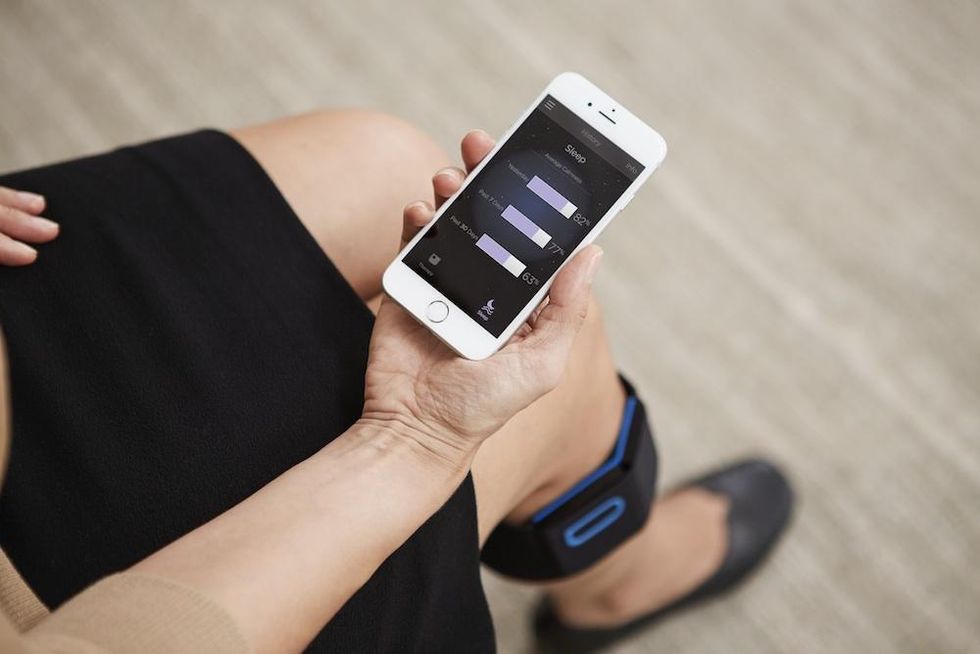 Via indiegogo.com
If mom could use a little TLC, Quell will be a godsend this Mother's Day. The FDA-cleared Quell was showcased at the 2017 CES and is helping chronic pain sufferers by dampening the pain receptors in the body, completely drug-free. Moms who may suffer from diabetic pain, arthritis, lower back pain, fibromyalgia, and other concerns can use Quell. The device fits comfortably around the leg with a gel bandage and Quell sends high-frequency electro-stimulations (vibrations/pulses) to ease the affliction. The device also works while the wearer is sleeping, carefully measuring pain levels, restless leg issues, and more. Quell costs $249 to start for the first month, with the cost of additional gel bandages coming to about $1 per day.
Roku Streaming Stick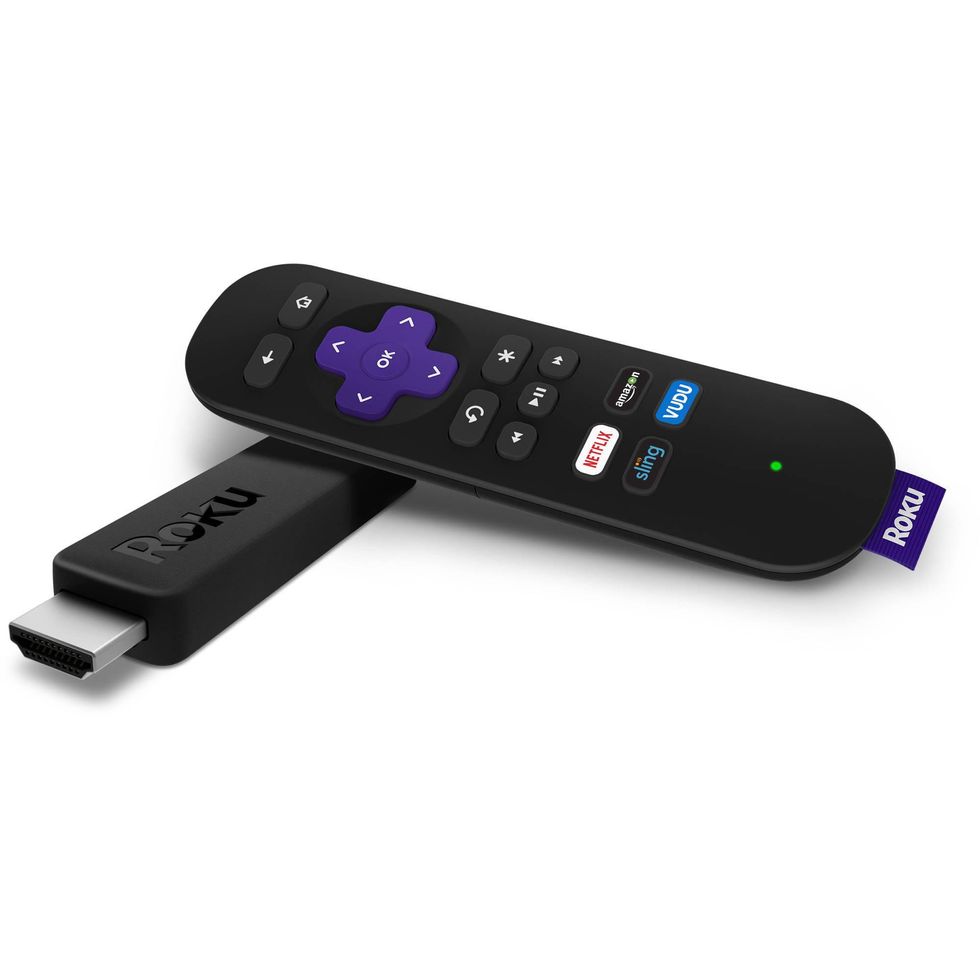 Via walmart.com
For the media-loving mama, Roku Streaming Stick will have her enjoying endless hours of entertainment and will only set you back about $40. Mom can use the sleek, no-wire stick to access more than 2,000 channels with over 100,000 movies and TV episodes. The Roku can be controlled via remote or with the Roku app (iOS, Windows, Android) with a smartphone or tablet. You can even beam photos, songs, and videos from your phone or tablet right to the TV. Mom deserves a little time to herself, and Roku will allow her to unwind, binge-watch, and stream to her heart's content.
hiku - The Shopping Button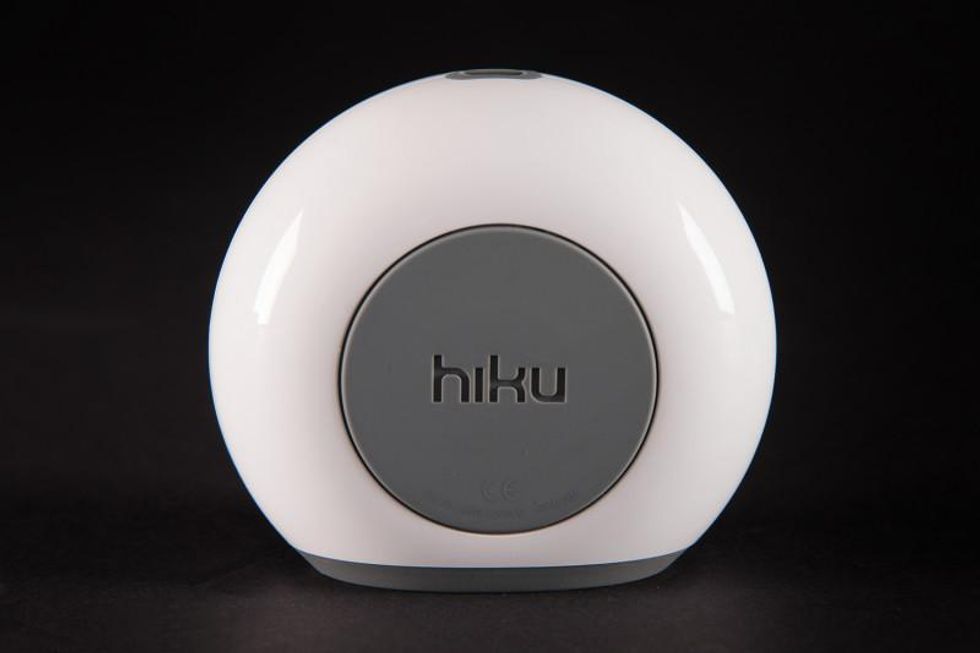 Via digitaltrends.com
For just under $50, you can help mom keep organized when it comes to smart shopping with hiku. Mom can keep hiku in the kitchen, scan barcodes or use voice recognition technology to create a real-time shopping list on her phone's app so she knows what she needs while at the grocery store. All family members can share the list, and organize it based on the configuration of your local store. There are no monthly fees and the battery life is long-lasting. For a full review of hiku, see our GearBrain overview. Bye bye to crumpled up paper shopping lists and no more forgetting the milk.
SoundBub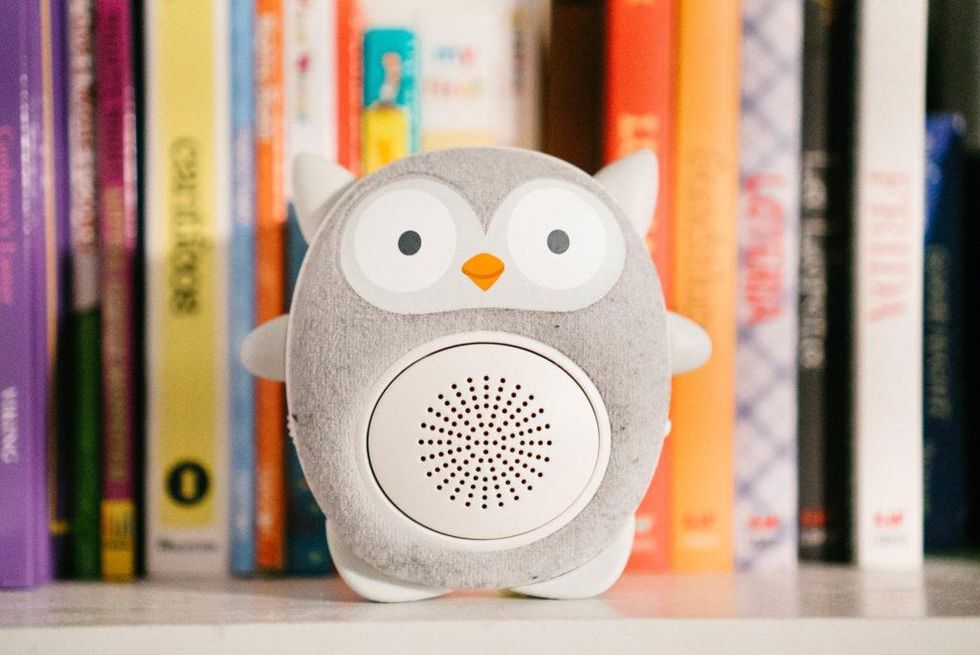 Via thepennycloset.com
New moms always have their precious bundle of joy on their minds, so a baby-themed gift is the only Mother's Day gift they'll want. Go for SoundBub, an on-the-go, portable Bluetooth speaker, soother, and storyteller all in one cute little padded soft toy-like gadget. Mom can record a personalized message with SoundBub's VoiceShare mobile app that can play back when the creature's belly is poked. Or link via Bluetooth to an iOS or Android music app to play baby's favorite tunes. A lullaby is a mere tap away. Feel good giving this gift, as it was awarded the PTPA (parent tested parent approved) seal of approval. At just under $50, this gift is not only affordable, but thoughtful for a new mom.