Like GearBrain on Facebook
Such is the popularity of Amazon's Echo smart speaker range, chances are you know someone who has an Alexa device of some kind in their home.
But, unless they are a smart home fanatic, they might not be getting the most out of their Echo. Many users are likely still just asking Alexa to read out the weather forecast, set a timer to help with the cooking, and play music on demand.
Read More:s
Thankfully, there is a huge range of smart home devices that work with Alexa, are simple to set up and use, and don't cost a fortune. We wouldn't necessarily recommend buying an Alexa-compatible thermostat or door lock for all of your friends (although that could be a good gift for your partner), but simple accessories like smart lights, plugs and switches make for great gift ideas.
Smart lighting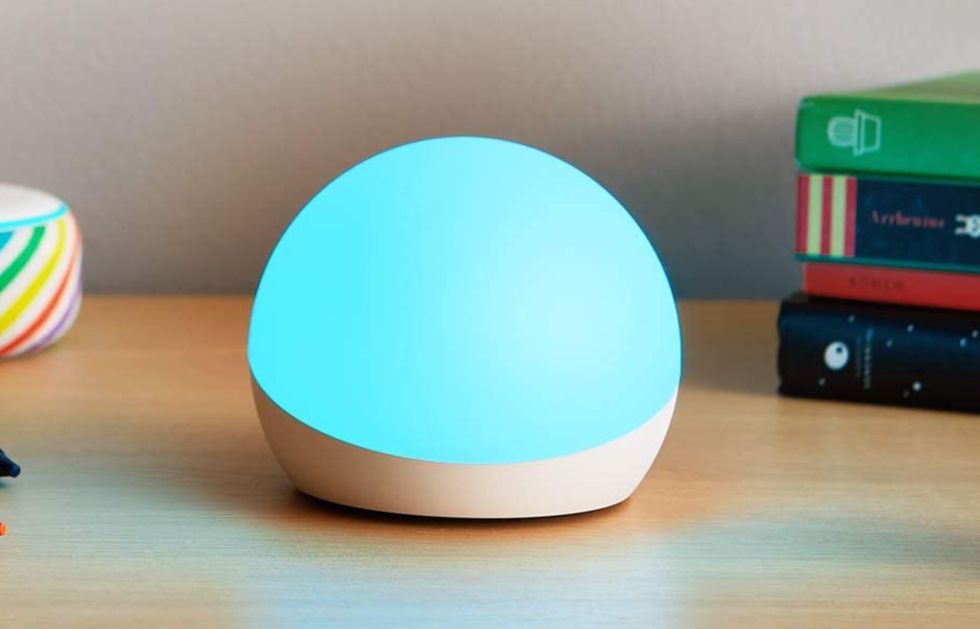 Amazon Echo Glow smart lightAmazon
You could go all-out on a Philips Hue starter kit, but these are quite expensive and mean whoever you're buying for is now committed to buying more Hue bulbs to expand their setup. Instead, we recommend looking at smart lighting that is cheaper and doesn't require a hub connecting to the router.

A pair of white smart bulbs can be picked up for as little as $16 from the likes of Gosund, or color bulbs cost just a little bit more, with a four-pack also from Gosund currently priced at $33. They'll work with Alexa, so you can ask the price assistant to turn them on and adjust their brightness, temperature and color.
You might also want to consider the Echo Glow, a fun multi-colored light made by Amazon that works with Alexa and costs $30. Although intended for the kid's room, the Echo Glow can add a fun splash of color to any room of the home.
Echo Dot wall mount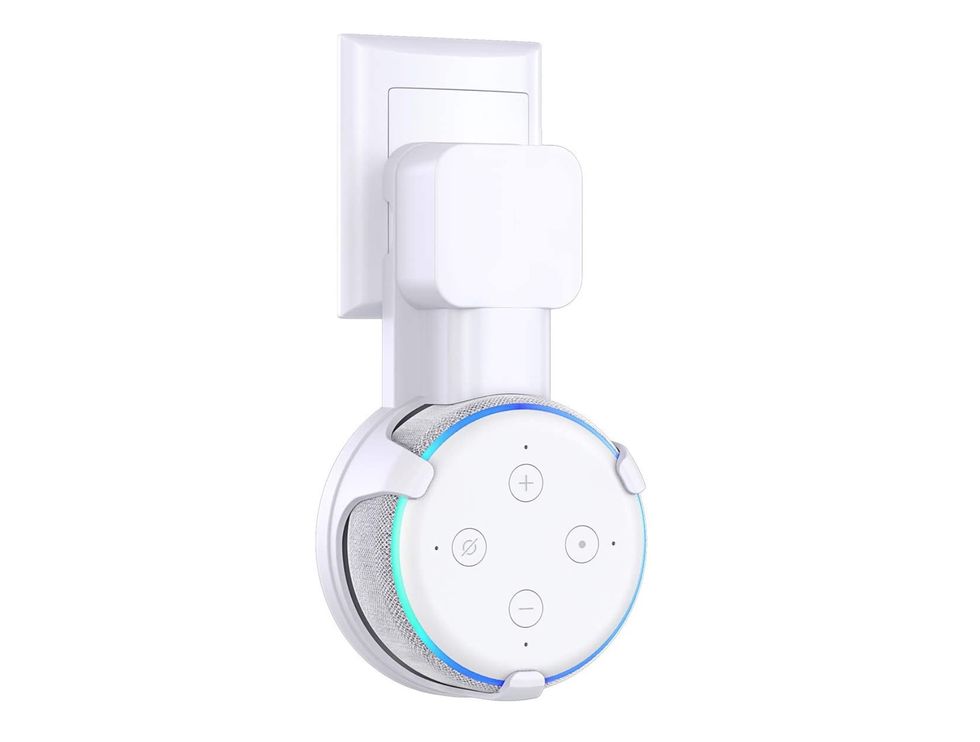 Echo Dot wall mount by MatoneMatone
The Echo Dot's compact size means you can put Alexa just about anywhere in the home. While this often means putting the Dot on your desk or a shelf, they can also be mounted on the wall. This convenient $13 wall mount by Matone smartly suspends an Echo Dot below a wall outlet, giving it a power supply with an untidy cable dangling from it, and puts Alexa in a convenient place that's also out of the way.

Whether it's above the kitchen work surface or low down next to the sofa, this wall mount is a convenient way to put Alexa (and a music speaker, don't forget) wherever's most convenient.
Smart plug power strip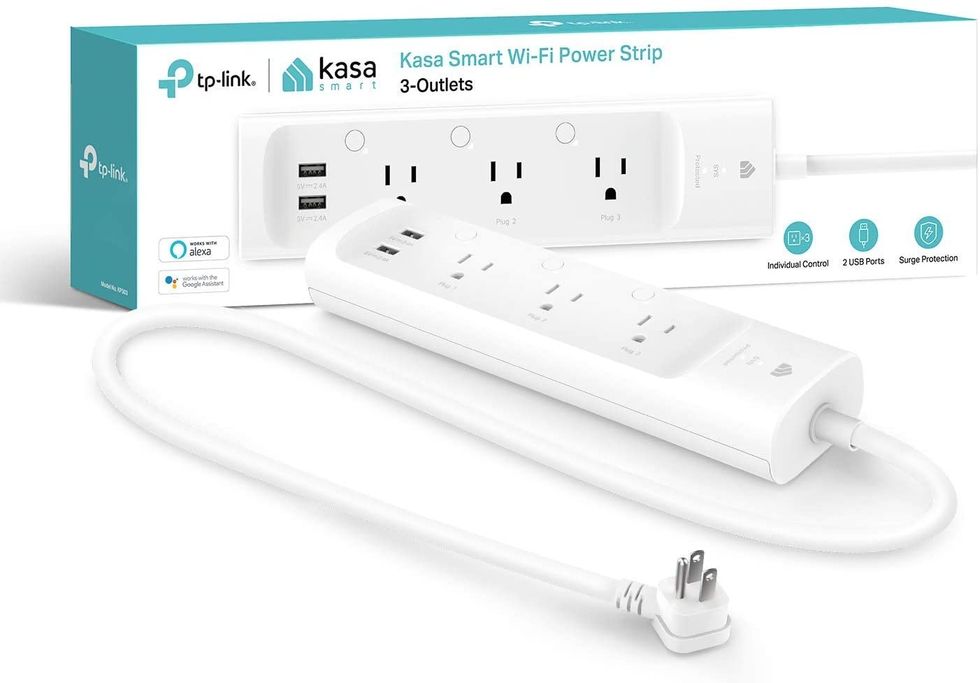 Smart power strip by TP-Link with Alexa controlTP-Link
Smart plugs might not be the most glamorous gifts, but a three-socket power strip, like this $30 option from TP-Link like this means Alexa voice control to three devices at once. The strip also has two USB ports for charging smartphones and other devices.

You could plug in a fan and a couple of lamps, then set up Alexa so that each is switched on and off with a voice command. Alternatively you can set up a routine in the Alexa app to have them switch on and off at set times of day, or use IFTTT to have their power controlled by something else – for example, the lamp could switch on when your doorbell is rung, or the fan could power up when the indoor temperature reaches a certain level. There's also control through TP-Link's own Kasa smartphone app, too.
Blink Mini indoor security camera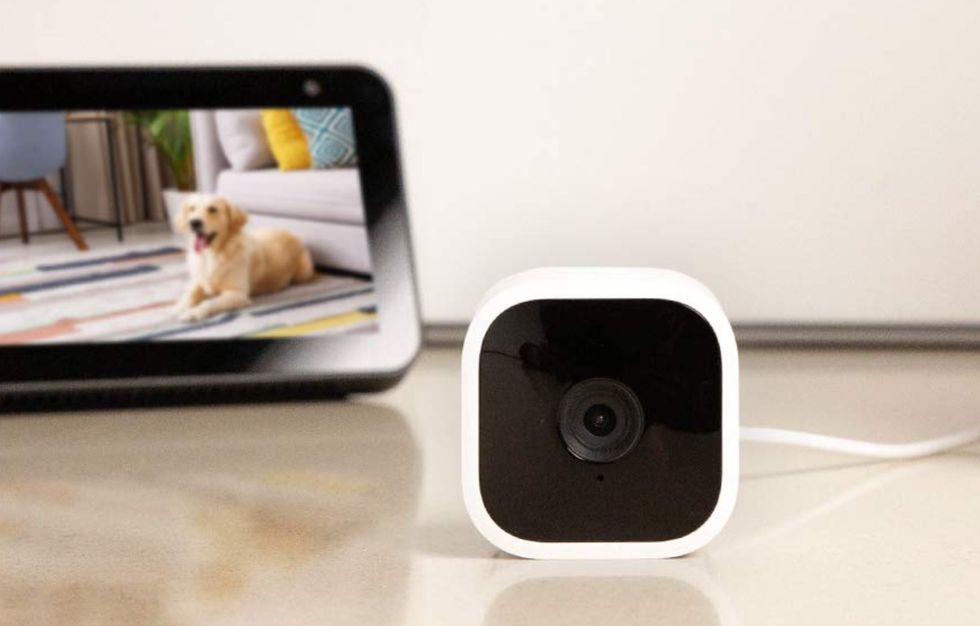 The Blink Mini is priced at $35Amazon
One of a huge range of security cameras that work with Alexa is the Blink Mini. Blink is a company owned by Amazon, making the Mini a neat fit for those who already own an Echo and want to use Alexa with a home security camera. The Blink Mini is priced at $35 for one or $65 for two, and is designed for indoor use.

It records video in 1080p Full HD and has motion detection as well as a speaker and microphone for two-way audio. Alerts are sent to your smartphone when motion is detected and Alexa can be used to view live footage on devices like the Echo Show smart display. Just say something like: "Alexa, show me the living room camera" to check in on the kids (or the dog).
Amazon Echo Auto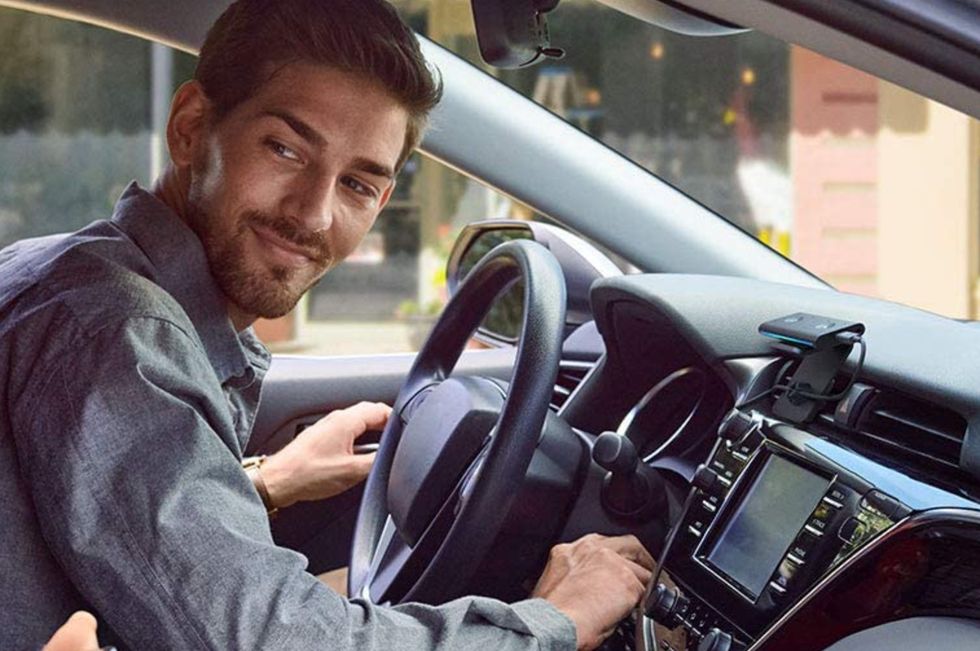 The Echo Auto attaches to your car's dashboardAmazon
We think the $50 Echo Auto is the perfect gift for Alexa users who want a voice assistant for their car. Designed specifically for life on the road, the Echo Auto attaches to the car dashboard and works just like an Echo speaker at home. You can ask Alexa to play music or read out the news, tune in a radio station, and add items to your calendar or to-do list.

The Echo Auto uses your smartphone's data connection, connects to your car's sound system via Bluetooth or the AUX socket, and has eight microphones to make sure your voice can be heard over music and road noise.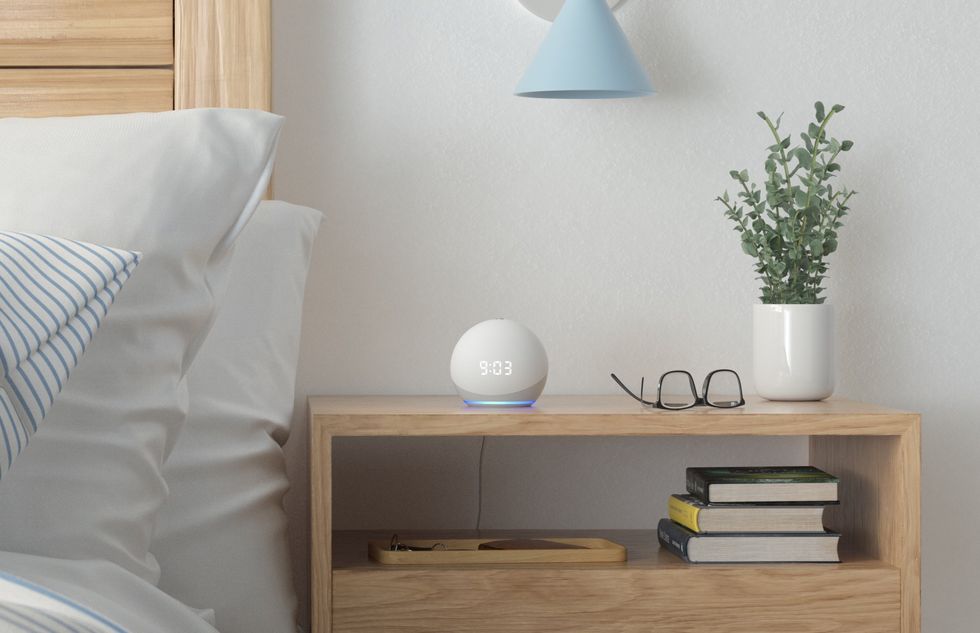 New Echo Dot 4th GenAmazon
It may seem superfluous to suggest a second Echo as a gift for someone who already uses Alexa, but many new features are unlocked by adding another Echo to your home. You can pair the two speakers together to create a stereo system with dedicated left and right audio channels, or put them in different rooms and communicate between them using the Drop In feature.

You can also make household-wide announcements through all of your Echo speakers at once, which is great for telling everyone that dinner is ready.
With Amazon recently announcing a range of all-new Echo and Echo Dot speakers, now is the perfect time to buy (and gift) a new one. The Echo Dot is $50 and the Dot with Clock (pictured above) is $60.
Echo Dot (4th Gen) Kids Edition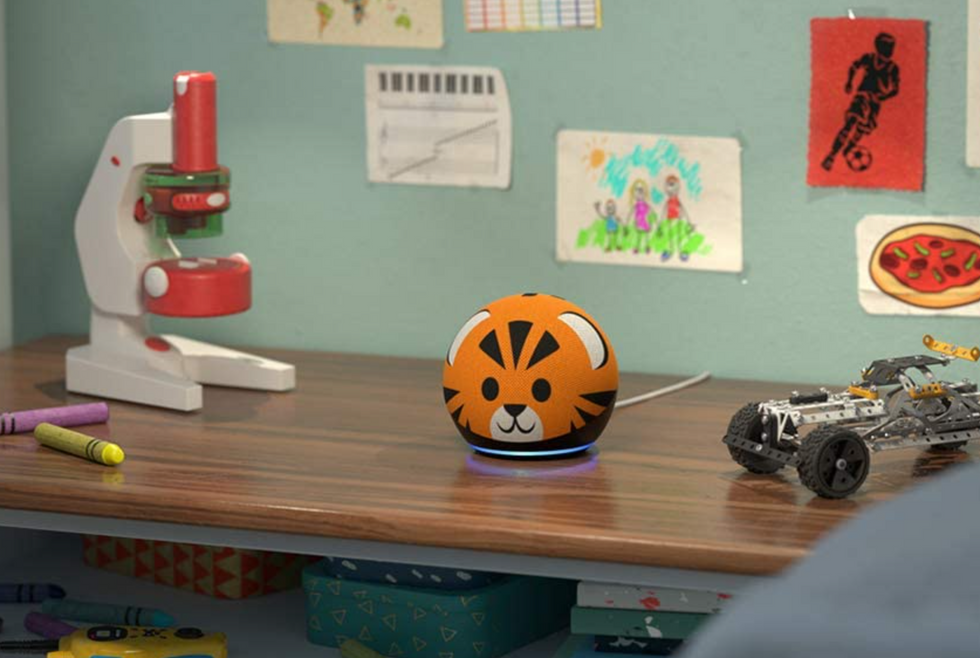 Tiger version the Amazon Echo Dot (4th Gen) Kids EditionAmazon
If you are buying for an Alexa user with children, you should consider the latest version of Amazon's Echo Dot Kids Edition. Updated to match the new fourth-generation Echo Dot, the speaker is available as a cute tiger or panda.

The Alexa of this Echo Dot is as smart as ever, but is geared towards helping children. As such, Alexa can play games, help answer questions children might have, read kid-friendly audiobooks, and help with their education. All of this comes as part of Amazon's Kids+ system (formerly known as FreeTime Unlimited), which is free for a year with every Echo Kids Edition, then costs $2.99 a month if you want to keep using it.
Without that, the Dot Kids Edition works just like any other and integrates into your Alexa smart home just like other Echo speakers.
Philips Hue Filament Smart Bulb
Filament-style smart bulb by Philips HueSignify
Smart lighting can be a convenient feature for any home, but some bulbs can also be stylish. This filament-style bulb from the Philips Hue range looks like an Edison bulb, but works just like any other Hue light, which means it can be controlled by speaking to Alexa.

When paired with a modern chandelier, or fitted to a minimalist, uncovered lamp, this bulb can add a New York loft penthouse feel to any room. It has a lifetime of 22 years or 25,000 hours, depending on how often it is used, and because it works with Bluetooth you don't need to use the Hue Bridge hub to control the bulb from your phone. Be aware that this bulb is not designed to work with a conventional dimmer switch.
Echo Wall Clock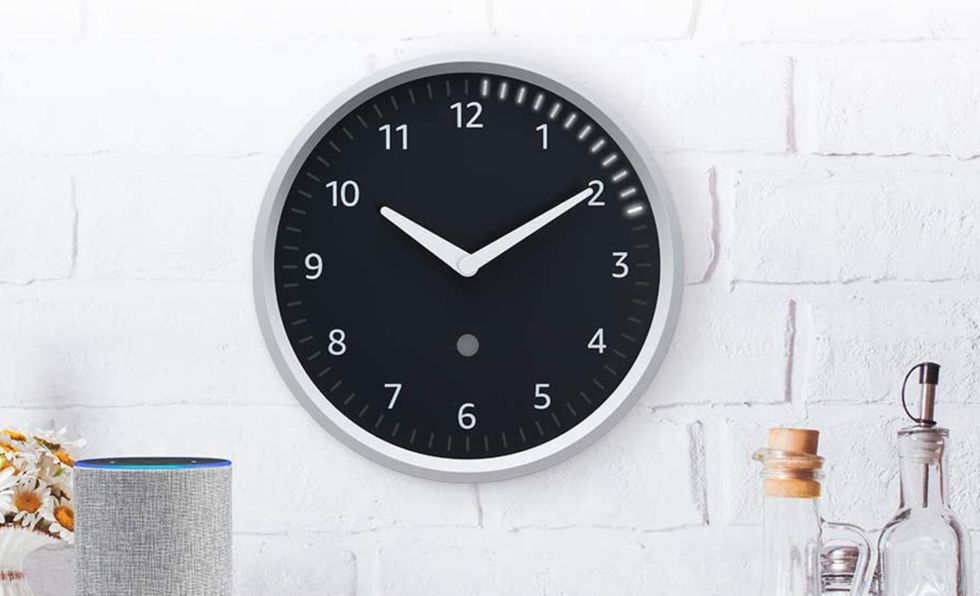 Amazon Echo Wall ClockAmazon
Another Echo device to get more out of Alexa, the $30 Echo Wall Clock by Amazon is a simple clock for your kitchen wall, but has Alexa integration. This means it syncs with your Echo to always show the right time, and uses 60 LEDs to display any timers you have set by speaking to Alexa. That way, you can check how long is left on a cooking timer without asking Alexa to say; just glance at the clock instead.

The Echo Clock works with all Echo speakers and displays and has a diameter of 10 inches.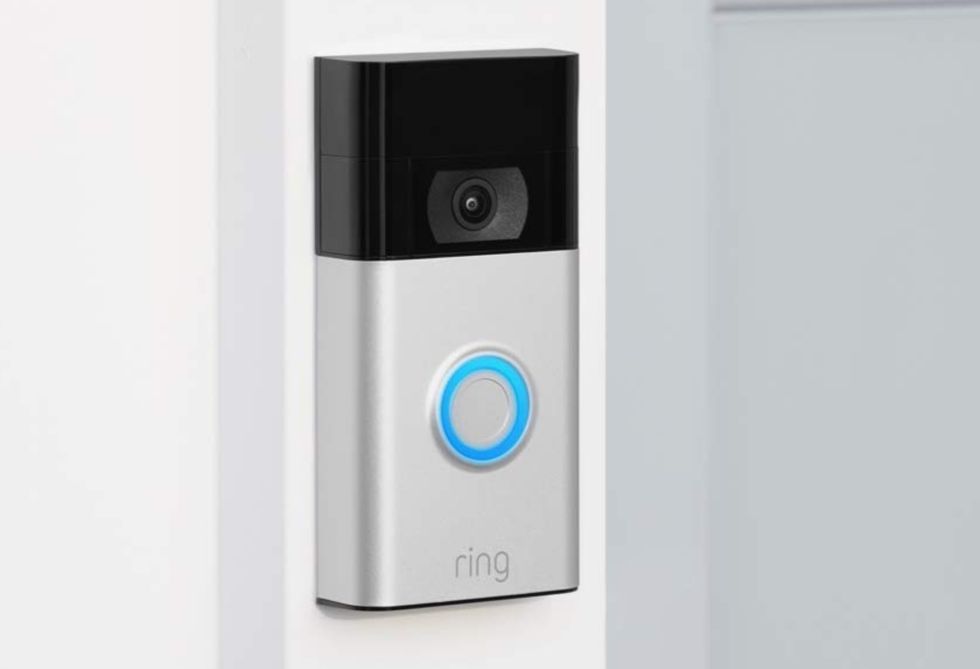 Ring Video DoorbellRing
Recently revamped for 2020, the $100 Ring Video Doorbell is the entry-level model from Amazon-owned Ring. Despite that, it still features 1080p Full HD video recording, a rechargeable battery meaning no wiring required, and instant smartphone notifications. When pressed, the doorbell alerts your smartphone, with which you can open a live audio and video feed to who is is there, and talk to them if needed.

Motion detection also means the doorbell will alert you when it spots movement outside your front door.
Check out The GearBrain, our smart home compatibility checker to see the other compatible products that work with Amazon Alexa enabled devices.
Introduction of The GearBrain, The First Compatibility Find Engine for Smart Devices www.youtube.com
From Your Site Articles
Related Articles Around the Web
Like GearBrain on Facebook