There's nothing like heading outdoors when the weather dips, as long as you have the proper gear. Whether you're a snowboarder, or someone who just likes being outside as the snow drifts, tech can deliver the warm feels. Snuggling up inside? That's great too when your home is kitted with devices that keeps the chill where it belongs — outside. Here are six IoT gadgets to help you survive the winter months, and perhaps save some energy and even a few dollars from your utility bill.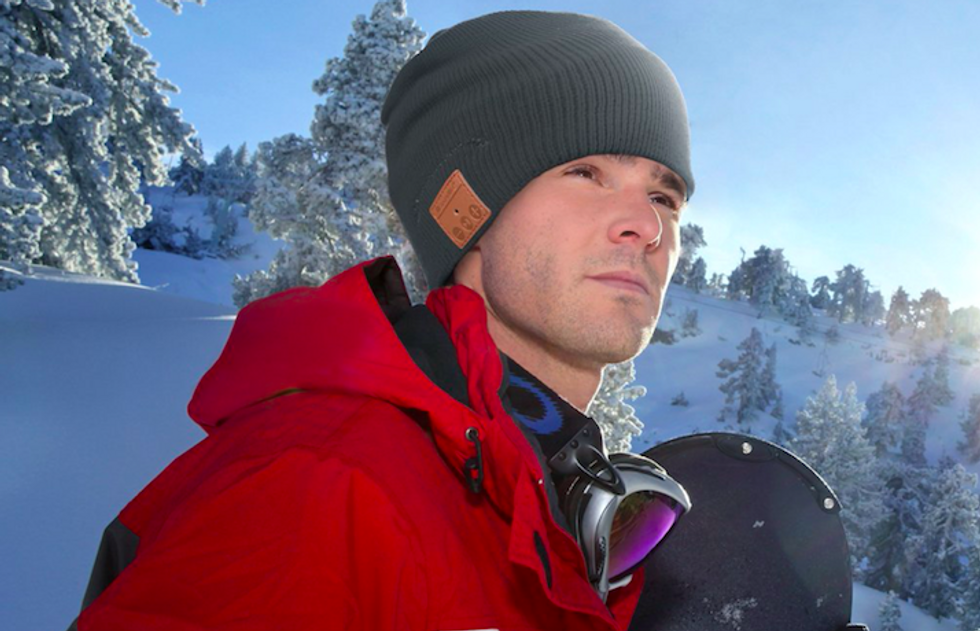 Soundbot
Soundbot Bluetooth Beanie
Have you ever wanted the comfort of warm ears and music at the same time? Soundbot takes care of your snowboard bro needs with a beanie that includes both a wireless headset and a built-in microphone. Now you can listen to music, or make hands-free calls, wherever you go.
The hat is also equipped with a rechargeable battery and can be washed if needed. Time to hit the slopes.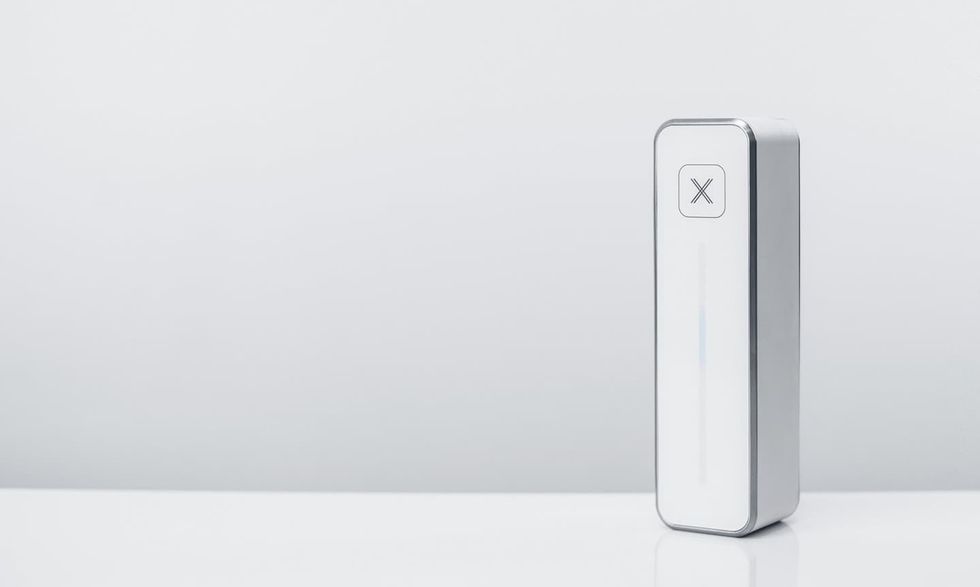 Axis
Axis Motorized Shades
Checking out the winter snow through big bay windows is glorious. Heat, however, often escapes through windows. Gear is a way to automate your shades from Axis, so you keep heat inside — and also don't let waste energy. The device is compatible with both Amazon Echo and Wink and fits to any type of shade.
You can control the motor with your smartphone, and program Gear so it opens the shades when it's time to wake up or close them for at night. Gear runs on solar power and includes batteries for backup juice.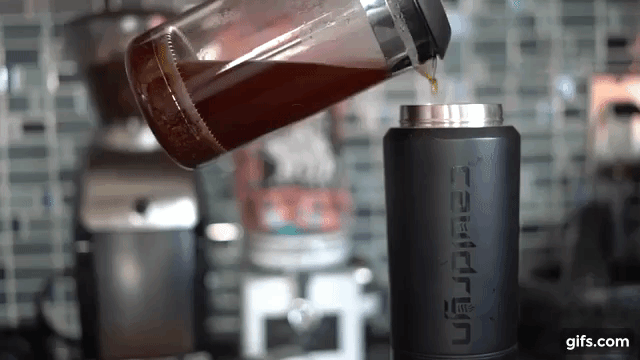 Cauldryn
Cauldryn Coffee Mug
Your cheap 'I Love NY' mug can never compare to a smart mug. (Sorry.) The Cauldryn keeps your coffee, tea or any warm beverage of choosing at a nice steamy temperature. With 10 hours of battery life, you're bound to make it through the nine to five workday — and certainly through a run on the slopes and back.
Download the mug's app and control your cup from a distance if you can't reach its buttons — you can even program the thing to brew tea or cook freeze-dried food. Know any college students? This is the perfect thing to pack into a care package.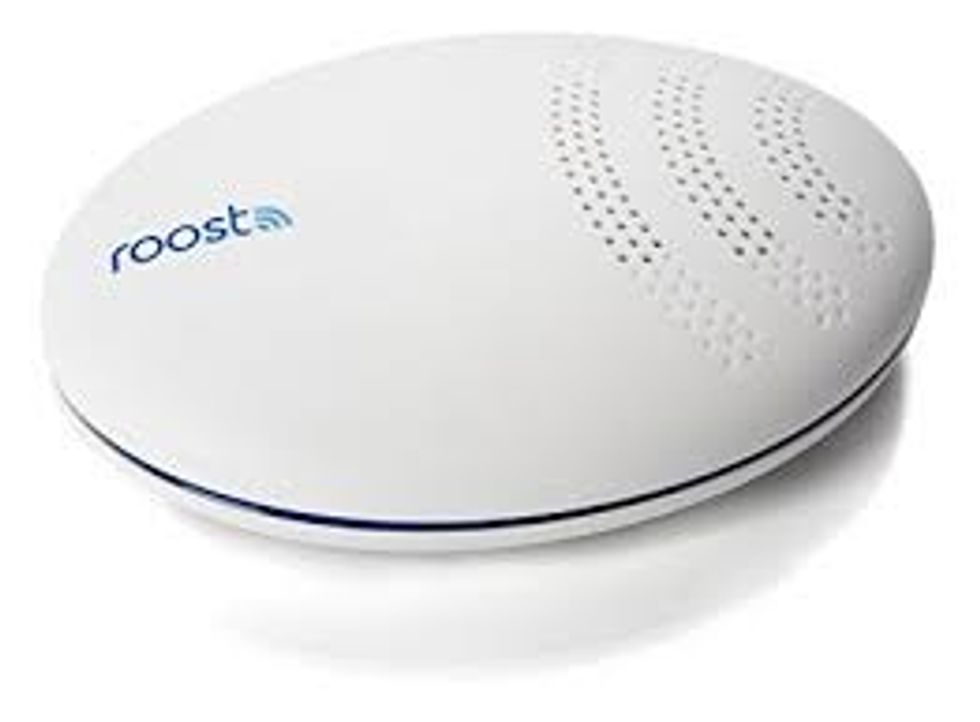 Roost
Roost Water Leak and Freeze Detector

Your pipes can be a bit finicky this time of the year — let them freeze up and you're in for some serious problems. The Roost Detector is a smart device that senses water leaks and frozen pipes in order to protect your home from water damage. Simply set a temperature and humidity and let the sensor send you mobile alerts when something's wrong.
Roost connects to your Wi-Fi and has a three-year battery life. You can even send alerts to people that may live around you, in case you're away.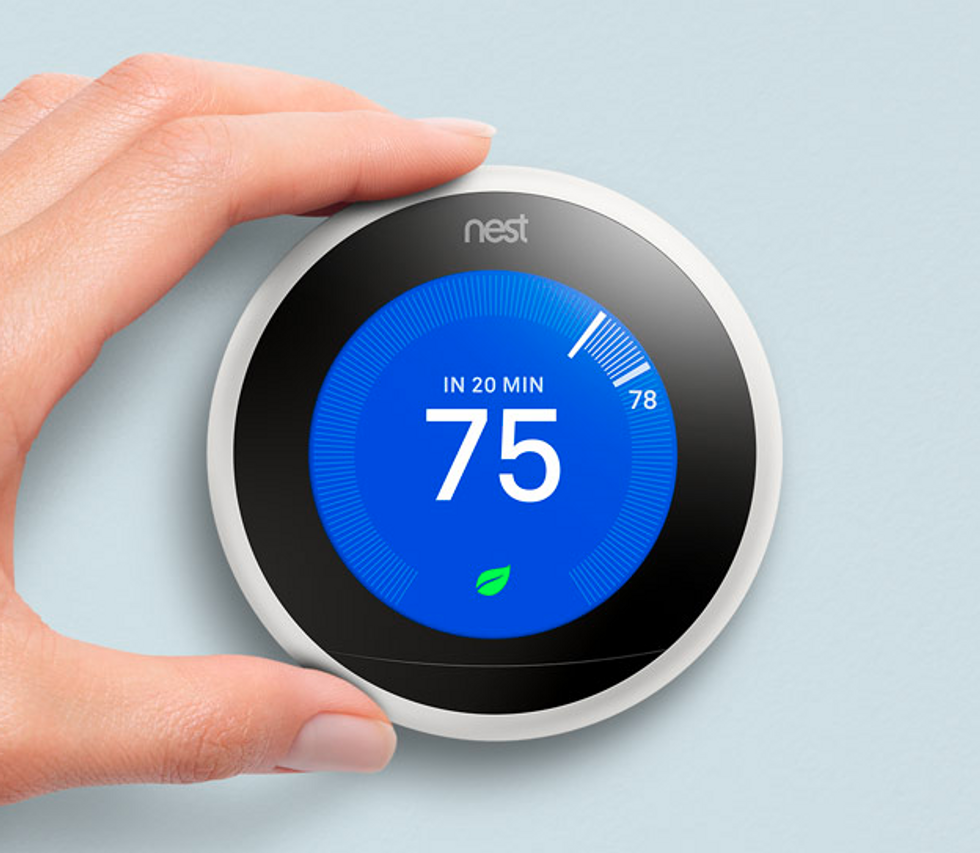 Nest
Nest Thermostat
If you don't already have a Nest Thermostat, this may be the winter when you'll want to consider buying one. The device saves you money by controlling the energy you spend heating your space, plus the third generation model now has a sharper display.
Nest is also Energy Star certified — which means it's met certain requirements around energy efficiency.

Keen Home Zoning
Keen Home Zoning System
The Keen Home Zoning System monitors the temperature in individual rooms through smart vents which can adjust to change the airflow in a specific space. Its smartphone app also lets you set schedules and control thermostats remotely.
Staying warm is instinctive. This winter, we all want to stay warm — however, don't forget that we also need to conserve energy.