Like GearBrain on Facebook
Black Friday is here once again, and as has become tradition many retailers are already discounting products across the board. Amazon, Walmart, Best Buy, Target and others are all promoting deals from now until Cyber Monday, which this year falls on November 27.
At GearBrain we have already rounded up some of the best Black Friday deals across a range of categories, and you can visit those via the links below.
But for those who want everything in one place, here are our highlights for Black Friday 2017 from Apple, Google, Samsung, Amazon, Microsoft, Sony, Roomba, DJI and many more.
Amazon

The Echo Plus is reduced by $30Amazon
Was $49.99, now $29.99
Save $20
Was $149.99, now $119.99
Save $30
Was $149.99, now $99.99
Save $50
Was $79.99, now $49.99
Save $30
Google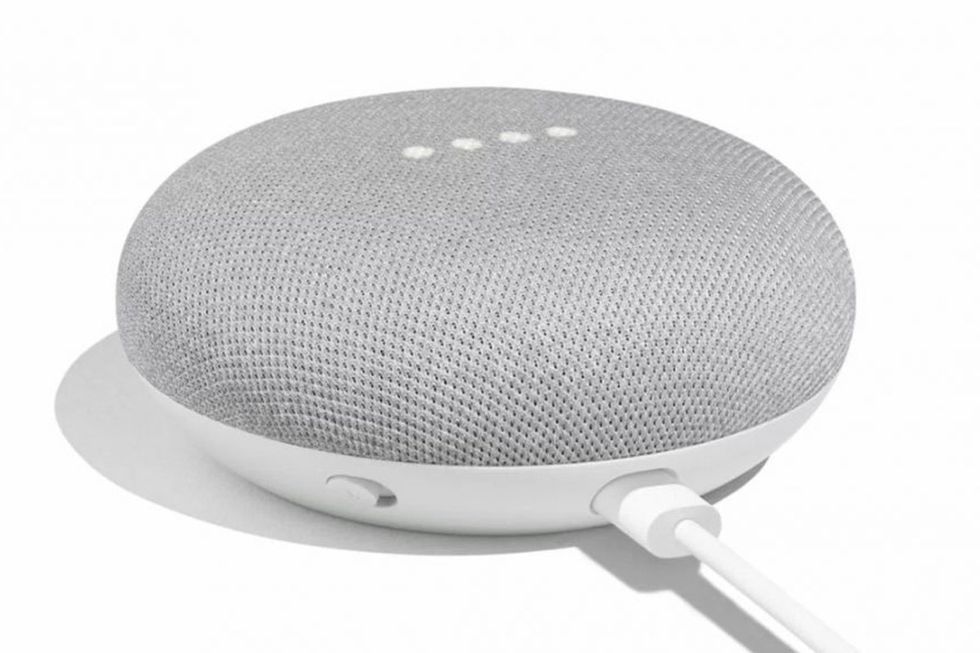 Get a Home Mini for almost half price, at $29Google
Was $129, now $79
Save $50
Samsung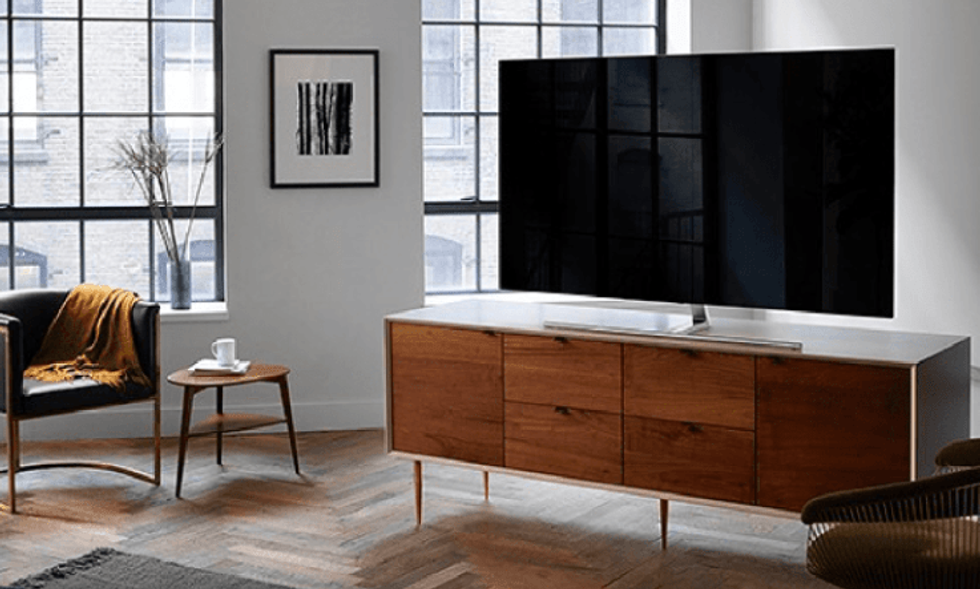 New QLED televisions have been reduced by over $1,000Samsung
55-inch Class Q7F QLED Ultra HD television
Was $2,799, now $1,599
Save $1,200
55-inch Class MU8000 Ultra HD television
Was $1,499, now $899
Save $600
Notebook 9 Pro 13-inch (128GB SSD)
Was $949, now $749
Save $200
Was $499, now $299
Save $200
Wireless Charging Pad and dual-port vehicle charger
DJI drones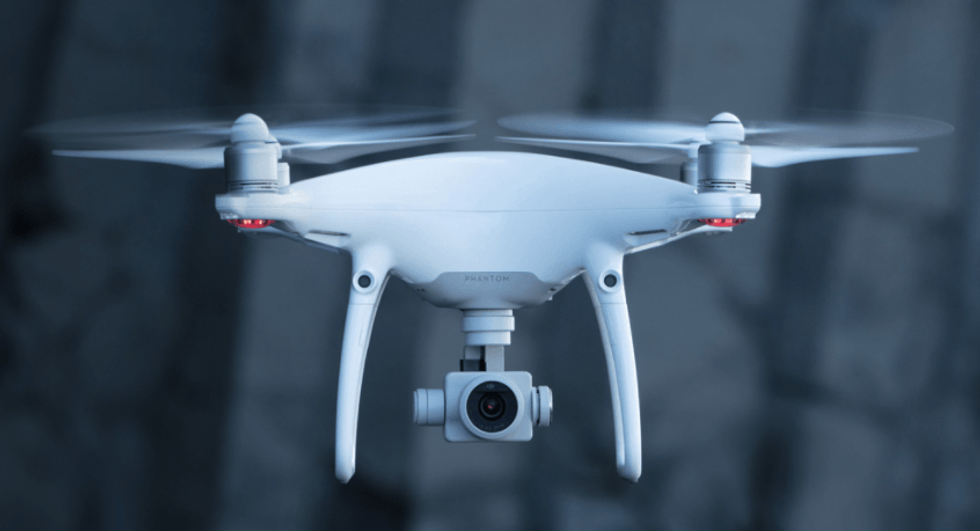 DJI drone prices have been cut $100 or more for Black FridayiStock
Was $499, now $399
Save $100
Was $999, now $899
Save $100
Phantom 4 Pro with spare battery
Was $1,668, now $1,499
Save $169
Was $299, now $199
Save $100
Apple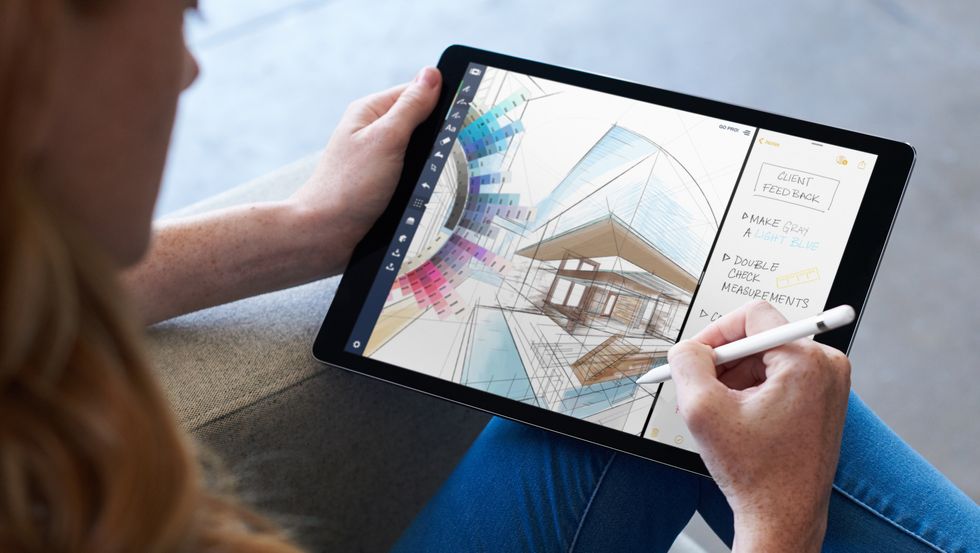 Savings are to be had on a range of iPad ProsApple
iPad 9.7-inch, 32GB, Wi-Fi only
Target
Was $329, now $249
Save $80
iPad Pro 9.7-inch, 128GB, Wi-Fi + Cellular, Space Gray
Best Buy
Was $829.99, now $579.99
Save $250
iPad Pro 10.5-inch, 256GB, Wi-Fi + Cellular, Space Gray, Verizon
Best Buy
Was $929.99, now $729.99
Save $200
iPad Pro 12.9-inch, 128GB, Wi-Fi + Cellular, Gold
Best Buy
Was $1,029.99, now $779.99
Save $250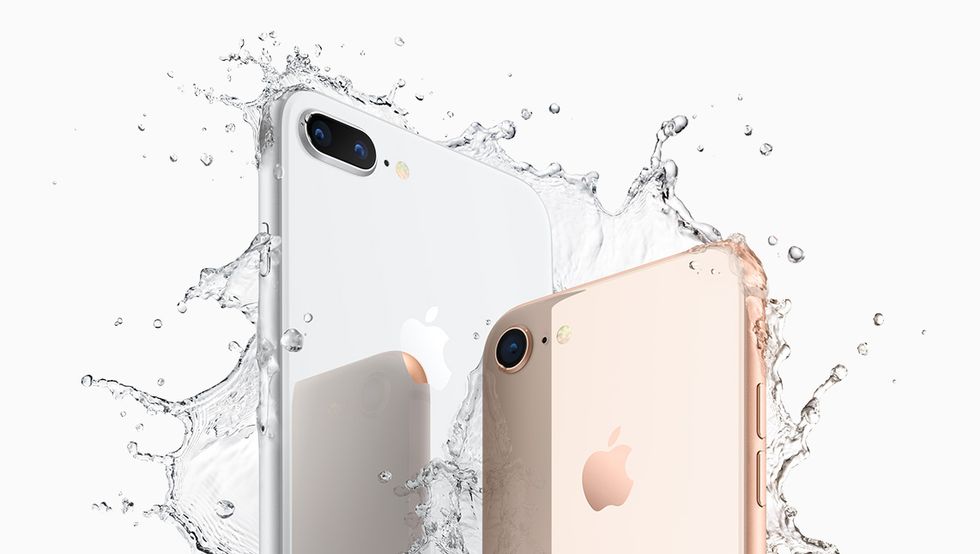 iPhone 8 and 8 PlusApple
iPhone 7, 7 Plus, 8, 8 Plus and X
Walmart (in-store only)
Free $300 Walmart gift card with qualifying AT&T and Verizon handsets bought from November 23
Best Buy
Save up to $200 on qualifying purchase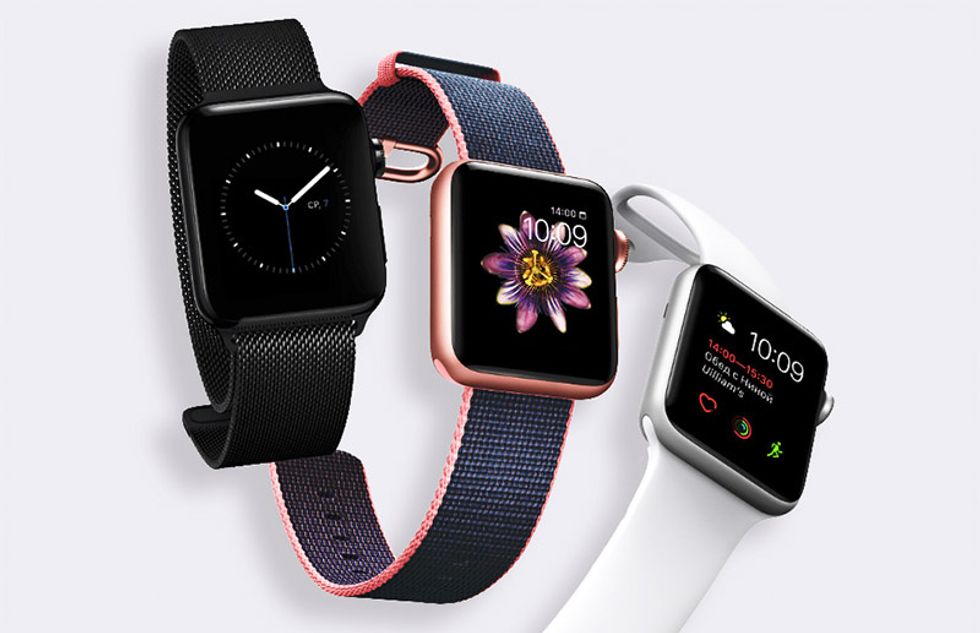 Get money off on a range of Apple WatchesApple
Apple Watch Series 2, 42mm, Space Black
Best Buy
Was $549, now $429
Save $120
Apple Watch Series 2, 38mm, stainless steel case with Milanese Loop band
Best Buy
Was $599, now $479
Save $120
Apple Watch Series 2 Nike+, 42mm, Space Gray aluminum case with Nike Sport band
Best Buy
Was $329, now $299
Save $30
Apple Watch Series 2 Nike+, 38mm, Space Gray aluminum case with Nike Sport band
Best Buy
Was $299, now $269
Save $30
Macy's (from November 22 - 25)
Was $180, now $110
Save $70
Macy's (from November 22 - 25)
Was $229, now $159
Save $70
iMac 21.5-inch Retina 4K, Core i5, 8GB RAM, 1TB
Best Buy
Was $1,499.99, now $1,099.99
Save $400
Virtual Reality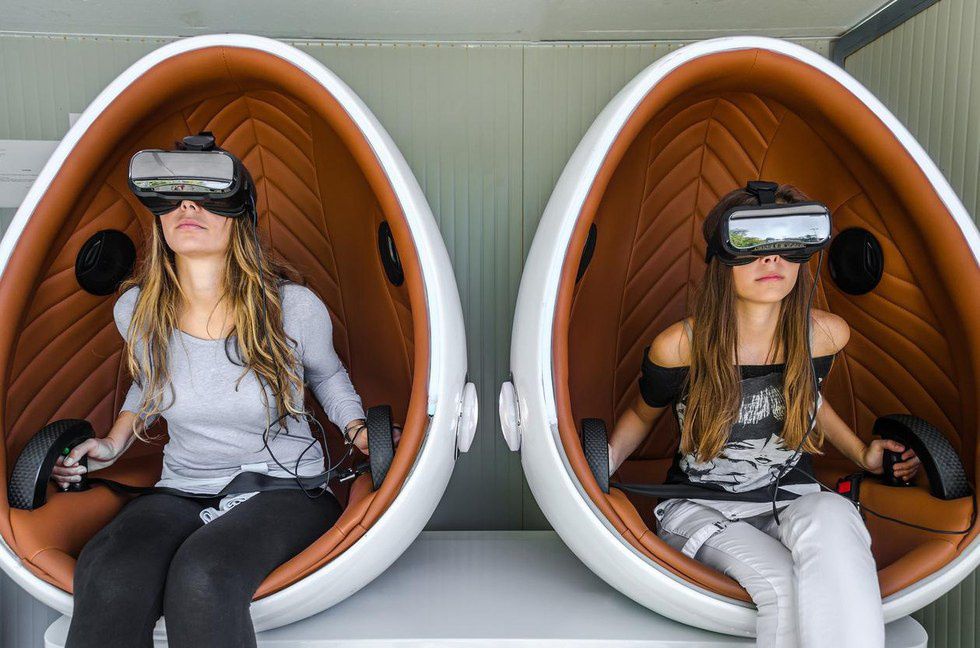 Oculus, HTC and PlayStation have all lowered VR pricesiStock
Best Buy
Was $499, now $349
Save $150
HTC online store (from November 22 - 27)
Free Deluxe Audio Strap worth $99.99 with every Vive purchase
Best Buy
Was $299.99, now $199.99
Save $100
PlayStation PS VR with PlayStation Camera
Best Buy
Was $399.99, now $299.99
Save $100
PlayStation VR bundle: VR headset, PlayStation Camera, PS4 Pro 1TB, Until Dawn: Rush of Blood
Walmart
Was $1,241.12, now $1,009.04
Save $232.08
Gaming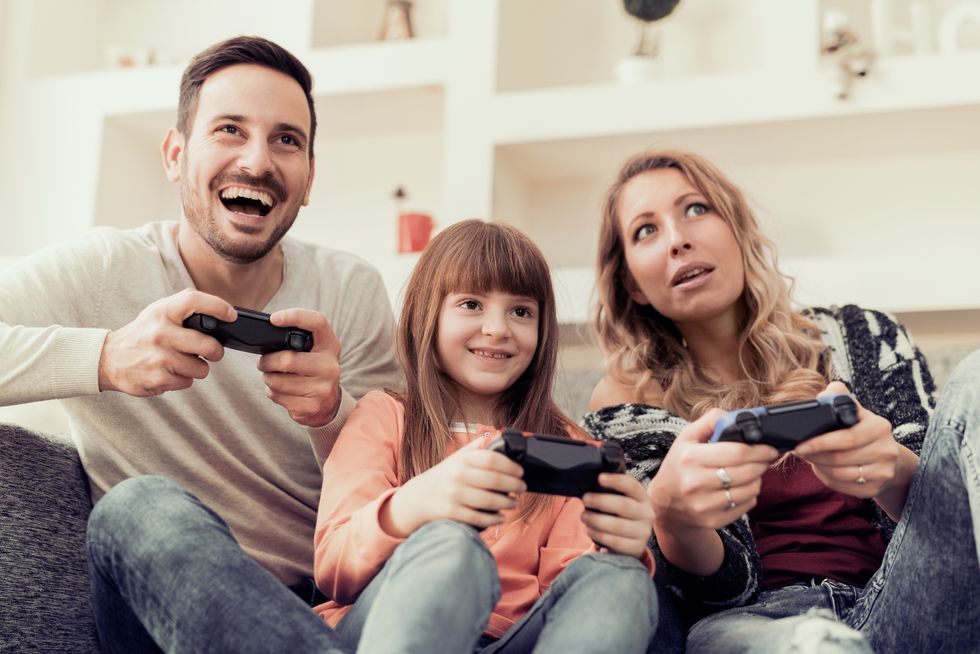 Black Friday will bring deals on consoles, games, accessories and bundlesiStock
Xbox One S 500GB (console only)
Best Buy
Was $279.99, now $189.99
Save $90
Xbox One S 500GB plus Madden NFL 18
Best Buy
Was $279.99, now $229.99
Save $50
Xbox One S 500GB Forza Horizon 3 Hot Wheels bundle
Best Buy
Was $279.99, now $229.99
Save $50
Best Buy
Was $299.99, now $199.99
Save $100
PlayStation 4 with Call of Duty WWI: Deployment Edition
Best Buy
Was $294.95, now $249.99
Save $44.96
PlayStation VR with Camera and Gran Turismo Sport
Target
Was $399.99, now $299.99
Save $100
Toys
Anki Overdrive Fast and Furious Edition
Was $169.99, now $129.99 plus free standard shipping
Save $40
Was $99.99, now $79.99
Save $20
LEGO Star Wars Millennium Falcon
Was $149.99, now $117.89
Save $31.10
Sphero R2-D2 App-Enabled Droid Action Figure
Was $179.99, now $129.99
Save $50
Was $59, now $50.15
Save 20 percent
Smart Home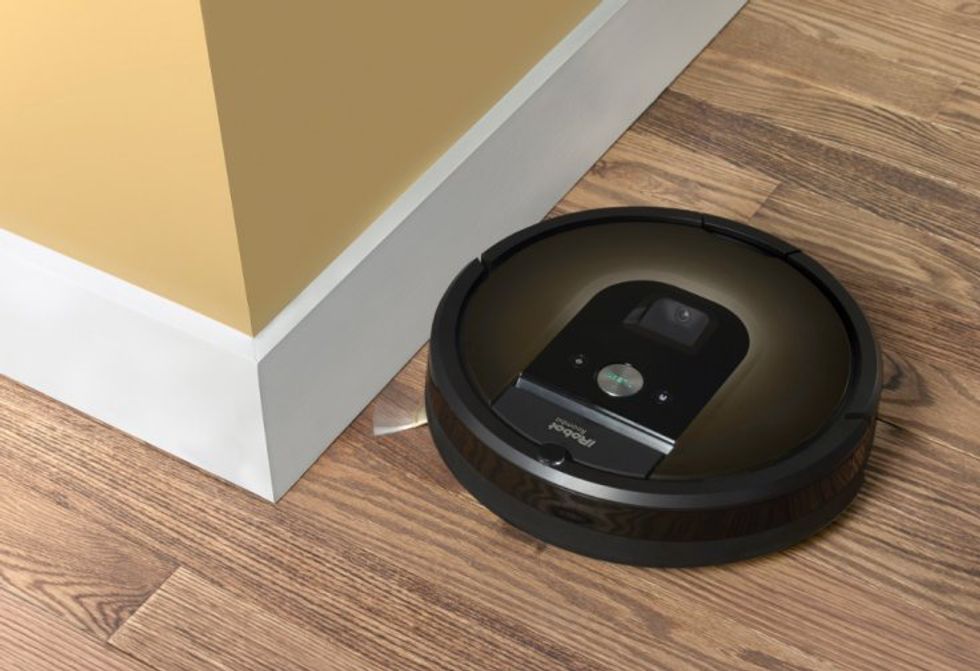 Smart home deals include savings on Roomba robotic vacuum cleanersiRobot
Nest Learning Thermostat, 3rd Generation
Was $249, now $199 from Target starting at 6 pm Thursday, and Best Buy at 5pm Thursday.
Save $50
Was $199, now $139 from Target starting at 6 pm Thursday
Save $60
Honeywell Wi-Fi Programmable Touchscreen Thermostat and Free App
Was $149.99, now $69.99 from Home Depot
Save $80
Philips Hue White A19 Starter Kit
Was $99.99, now $59.99 from Best Buy
Save $40
Was $179.99, now $99.99 from Best Buy
Save $80
Was $249.99 now $224.99 from Best Buy
Save $25
Was $899.99, now $799.99
Save $100
Was $374.99, now $274.99
Save $100
Like GearBrain on Facebook