Like GearBrain on Facebook
While much of the changes to the car industry are coming from autonomous technologies and the shift from fossil fuels to electricity and hydrogen, manufacturing is also getting a boost as well. Consumer demand, shifting from natural leather, and towards animal-free alternatives like fabrics made from recycled plastic bottles, is helping to fuel this new approach where apple and grape skins are transforming into seat upholstery, rice husks into paint, and coffee beans into headlamp housings. Some car makers are even putting moss into cars to help purify cabin air.
Here are five car companies turning to nature in their search of more sustainable materials.
Ford - Coffee beans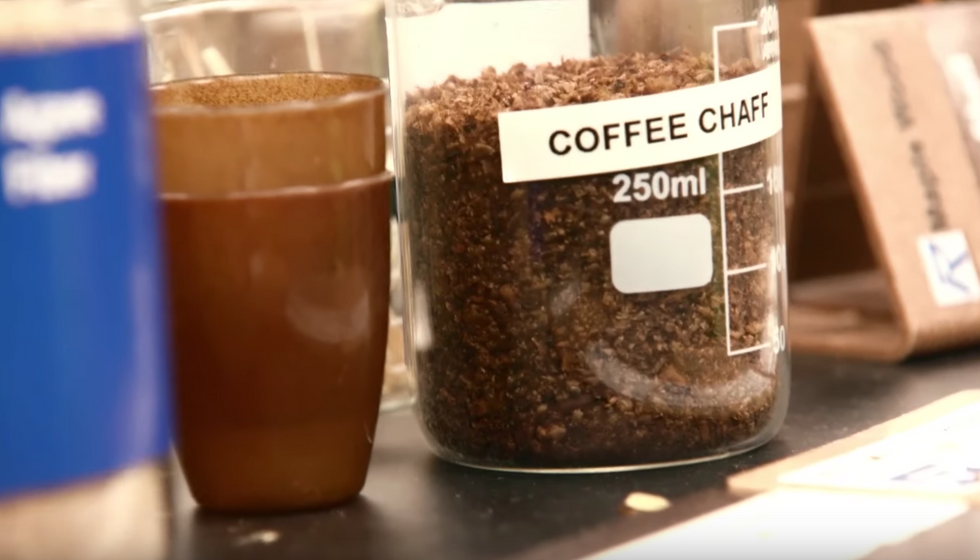 The chaff of McDonald's coffee is used by Ford for manufacturing Ford
The latest car maker to join the sustainable manufacturing club is Ford, which this week announced a partnership with McDonald's, taking the waste chaff from coffee beans, and mixing it with plastic to create pellets. These are then melted and moulded into components like headlamp housings.

The coffee chaff replaces a talc material previously used by Ford, and is actually better at handling high temperatures used during manufacturing, with an end component every bit as strong as before, but weighing less and kinder to the environment.
Ford hopes to roll this initiative out across all of its product lines in the future, while McDonald's has set itself a target to only use sustainably sourced coffee beans by 2020.
The automaker has previously experimented with using byproducts from tequila production to create materials for car wiring harnesses and other components.
Bentley - Grapes, rice and fallen trees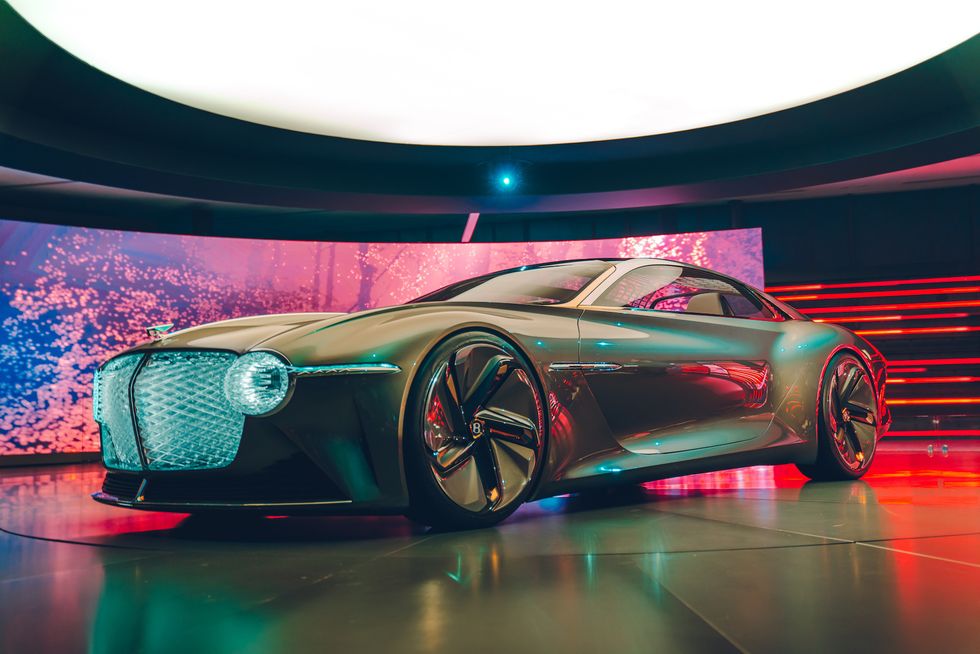 The EXP 100 GT concept uses byproducts of wine and rice production Bentley
Read More:
Bentley debuted three new, environmentally-friendly manufacturing techniques with its EXP 100 GT concept car from earlier in 2019.

The car's seats are made from a 100 percent organic, leather-like textile which uses ingredients previously disposed of as byproducts from the wine-making industry. Bentley claims the resulting fabric is entirely bio-based, yet still meets the luxurious standards its customers expect.
The same concept also features an exterior paint which is made from recycled rice husks. The paint's pigment is synthetically manufactured using rice husk ash, normally disposed of as a harmful byproduct of the rice making industry.
The EXP 100 GT's interior also features 'Copper infused Riverwood' details which come from trees that fell naturally some 5,000 years ago, and have been preserved in lakes, rivers and peat bogs.
As with the bio-leather, this use of naturally-fallen trees means future Bentley cars can still offer the luxurious touches buyers expect for their six-figure checks, but in a sustainable and environmentally friendly way.
Volkswagen - Apple skin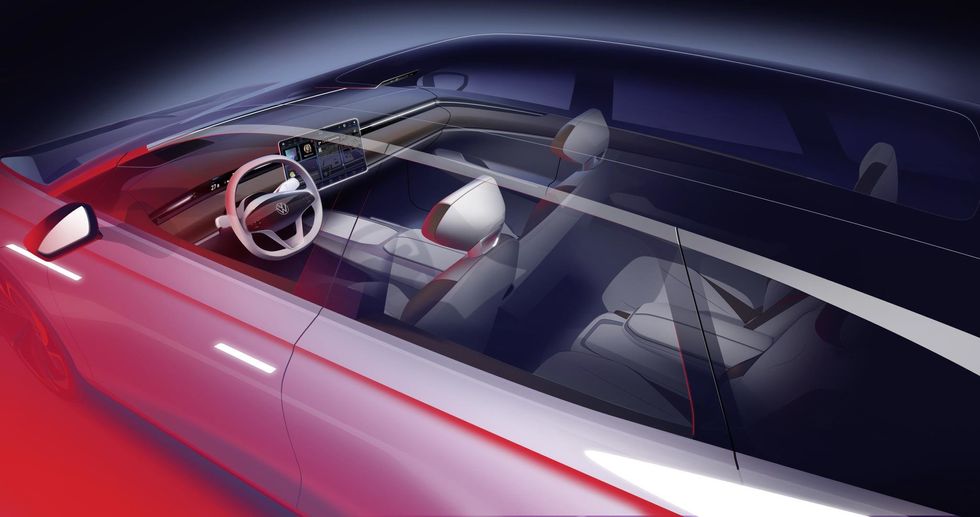 The car's interior is partly made from apple skin Volkswagen
Read More:
This is not a partnership between Volkswagen and Apple, but a VW manufacturing process where apple skin is used to create a leather-like material. Intended for the seats of future electric vehicles in VW's ID range, the so-called AppleSkin material is made "with a proportion of residual matter from apple juice production," the German carmaker said.

The material features on VW's latest electric concept car, the ID Space Vizzion, but could well appear on future production vehicles too.
Jaguar Land Rover - Plastic bottles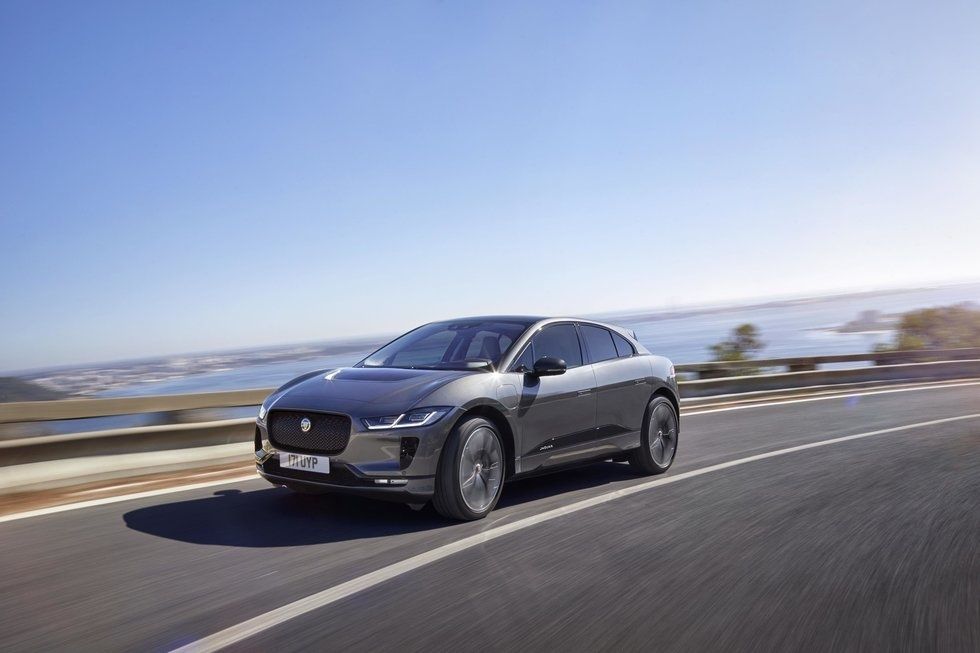 53 recycled plastic bottles go towards the seats of each car Jaguar
Read More:
The British carmaker is working on a pilot project called ChemCycling which upcycles domestic waste plastic, otherwise destined for landfill or incinerators, and uses it to create new, high-quality materials for cars.

Working with BAFS, a German chemical company, Jaguar Land Rover transforms the waste plastic into pyrolysis oil using a thermochemical process, which then replaces fossil resources in the production of a material which resembles new plastic, but uses recycled ingredients. The car maker is putting this material into interior and exterior surfaces.
JLR has also collaborated with Kvadrat to create a wool blend made partly from recycled plastic bottles. This material is offered for the seats of the Range Rover Velar and Evoque, and the electric Jaguar I-Pace. Each vehicle uses the plastic from 53 recycled bottles.
Sono Motors - Moss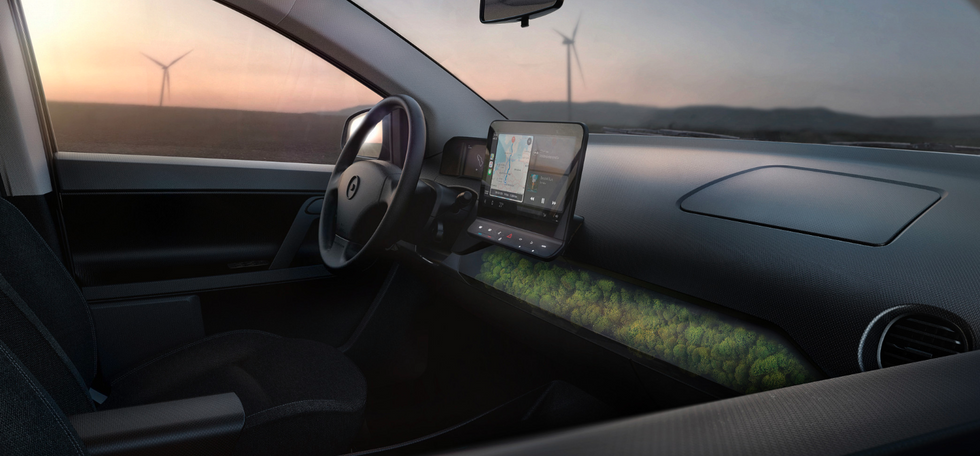 Moss is used to help air filtration Sono Motors
Read More:
Finally, while Sono Motors doesn't use byproducts from other industries, we've included the startup in this list for its innovative use of plants to help with air filtration.

The German company plans to install moss behind a transparent panel running the full width of the dashboard of its first car. The moss is no longer alive, but Sono Motors says it retains its air filtration capabilities, which work in partnership with the car's traditional air filters.
Dubbed breSono, the moss helps to filter out particulate matter from air entering the cabin, and also regulates humidity. It doesn't last forever, but is designed to be easily removed and replaced every few years like a regular car air filter.
Like GearBrain on Facebook