Like GearBrain on Facebook
Volkswagen has revealed what it thinks the electric wagon of the future might look like, with the ID Space Vizzion concept.
Based on the ID Vizzion luxury saloon, the new model is longer and sleeker, boosting space for rear seat occupants and increasing the size of the trunk.
Read More:
Inside, passengers are bathed in light flooding through the glass panoramic roof, and LED mood lighting is installed along the insides of the doors. The car has a "completely digitized cockpit" and minimalist interior made from sustainable materials — one of which VW has trademarked AppleSkin, an artificial leather "with a proportion of residual matter from apple juice production."
Volkswagen describes the concept car as "a wagon of tomorrow that combines the aerodynamic characteristics of a Gran Turismo with the spaciousness of an SUV".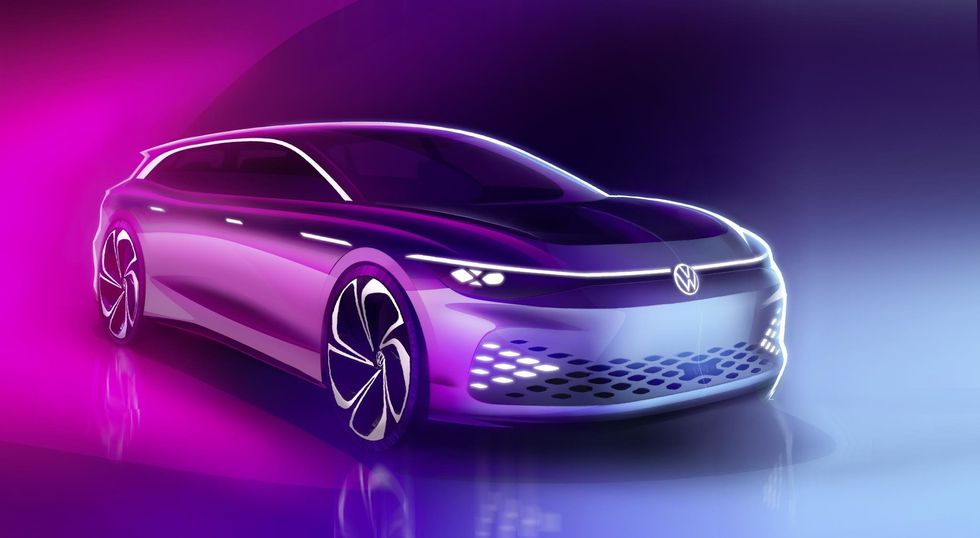 The car has a claimed EPA range of 300 milesVolkswagen
Despite wagon sales falling off a cliff globally in recent years, replaced by seemingly insatiable demand for high-riding SUVs and mid-size crossovers, Volkswagen clearly thinks the category still has a future ahead of it.
We hope VW is right, as not only do wagons offer improved aerodynamic efficiency (and therefore better electric range) than taller SUVs, but they also provide a more dynamic drive, while offering the same interior space.

The concept uses an extended version of the VW Group's MEB platform, which we suspect will mean the chassis can house a larger battery than in other electric VWs to date. The company says the Space Vizzion is capable of 300 miles on \a charge using the EPA test cycle, but this being a concept the company is a couple of years away from needing to prove that statistic.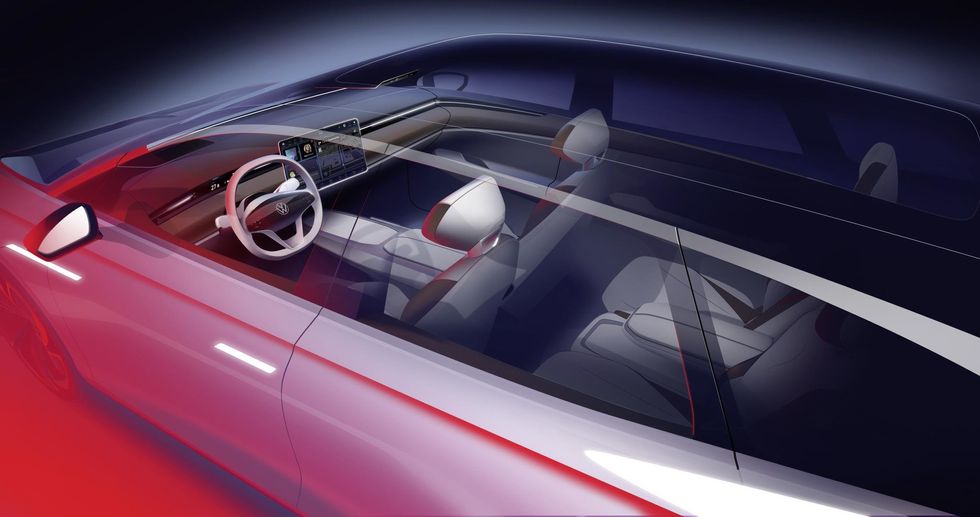 The interior is partly made from byproducts of Apple juice productionVolkswagen
Despite being a concept for now, it is highly likely that the Space Vizzion will follow other members of the ID family and make the transition from concept to production-ready reality in the coming years, just as the ID.3 did earlier in 2019.

On that note, VW says: "The ID Space Vizzion is a study for the future, but not a dream. The production version will be released in late 2021, and will come in different versions for North America, Europe and China."
Volkswagen teased another member of the ID family in late-October, also expected to be shown off at the LA Auto Show later in November.
Like GearBrain on Facebook