Like GearBrain on Facebook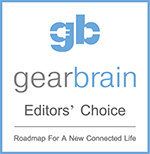 The biggest names in computing have descended on Taipei, Taiwan this week for Computex, one of the largest computer shows of the year.
It may not have the glitz and glamor of events like CES in Las Vegas, or the mass-market appeal of phone shows like Mobile World Congress in Barcelona, but Computex is still a cornerstone of the tech calendar, with major announcements from ASUS, Lenovo, Qualcomm, Microsoft and more.
Here are some of the highlights from Computex 2018:
ASUS Zenbook Pro UX580
Taiwan-based ASUS always has a lot to show off at Computex, and the 2018 show has been no exception. A highlight is the Zenbook Pro 15 UX580, a 15-inch laptop which features a touch screen display in place of a trackpad.
The 5.5-inch secondary display still operates as a regular trackpad for moving the cursor and clicking, but can be brought to life and interacted with more like a smartphone. Called the ScreenPad, the smaller display has a Full HD resolution and is brought to life by pressing the F6 key. Then, the user can access a range of custom apps, like a calculator, music player and numeric keyboard.
As for the laptop itself, there are Core i5, i7 and even i9 options, a fingerprint reader, plus up to 16GB of RAM and up to a GeForce GTX 1050Ti with 4GB of video RAM.
A slightly smaller 14-inch version, also with the ScreenPad, will be launched at a later date, ASUS said.
Windows Collaboration Displays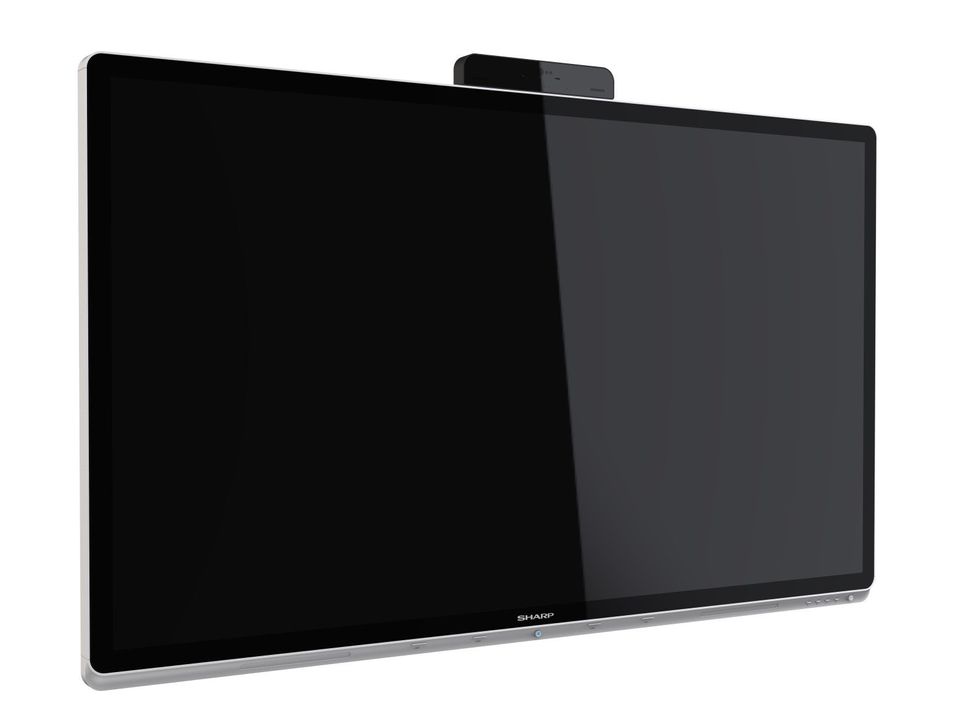 Microsoft
For offices that can't quite stretch to the $9,000 Surface Hub, Microsoft used its Computex press conference to reveal the Collaboration Display. Instead of being produced by the software giant itself, these will be made by a range of other manufacturers, with the first coming from Sharp and Avocore.
These huge displays — the Sharp unit demonstrated on stage measured 70 inches — are designed to be powered by a connected PC or laptop, bringing the cost down, and feature a high-resolution cameras designed for whole-office conference calls.
Microsoft says the screens will make Office, Whiteboard and other office collaboration apps 'room scale', letting an office full of employees working on a project together, while also conversing with another team remotely. Little else is known, as we're now waiting on each manufacturer to fill in the gaps in terms of features, size options and pricing.
Origin Wireless mesh router now detects falls

Origin was at Computex this week to show off its mesh Wi-Fi network, which was first revealed at CES in January as a system that can detect movement and thus act as a home security system. Newly announced at Computex this week is how the system can also tell if someone has fallen over.
This feature is intended for keeping an eye on elderly or disabled relatives who may be prone to falling over at home and being unable to get themselves up again. The system works by emitting Wi-Fi signals and looking for any changes in how they spread across the room. This pattern is analyzed 30 times every second, so it's easy to spot any sudden changes, like if someone falls over.
Of course, the system also works as a home Wi-Fi network.
ASUS VivoWatch BP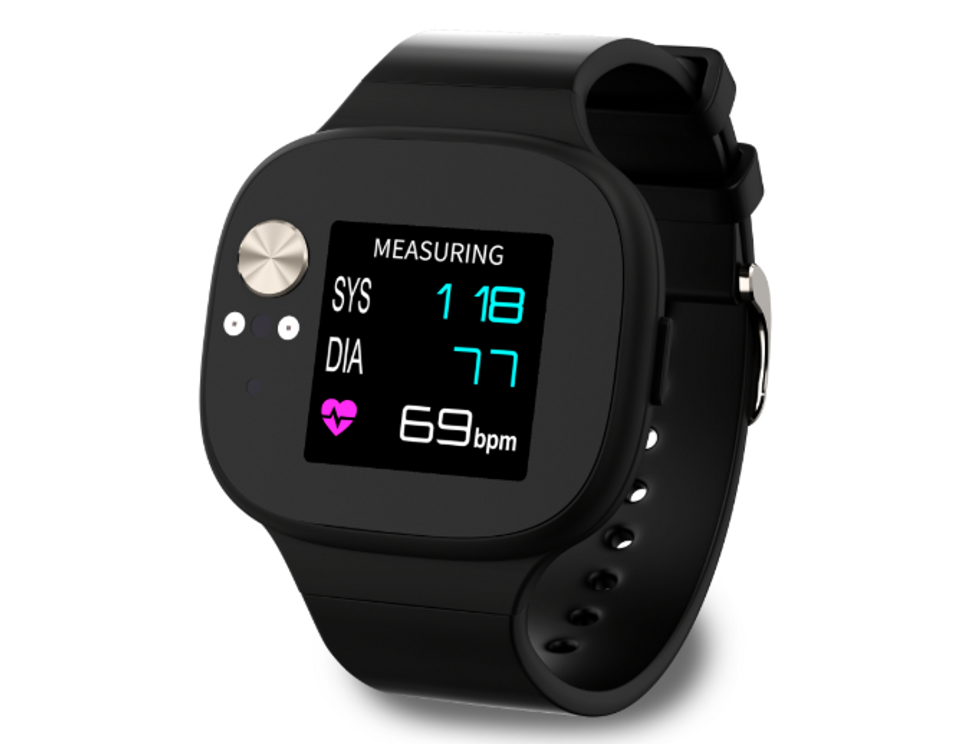 ASUS
Also from ASUS is the VivoWatch BP, a smartwatch which can measure your blood pressure — something the Apple Watch and other current wearables are not capable of. To do this, the VivoWatch BP reads your heart rate with an ECG sensor and blood flow with a PPG sensor. By combining these measurements, the watch calculates your blood pressure.
Instead of measuring from the wrist it is worn on, the watch takes your blood pressure when you place the index finger of your opposite hand onto its front, then wait for up to 30 seconds for it to take all of the necessary measurements.
ASUS says the watch also uses some form of artificial intelligence in its companion smartphone app, but hasn't given any extra details about what this may entail.
Lenovo Z5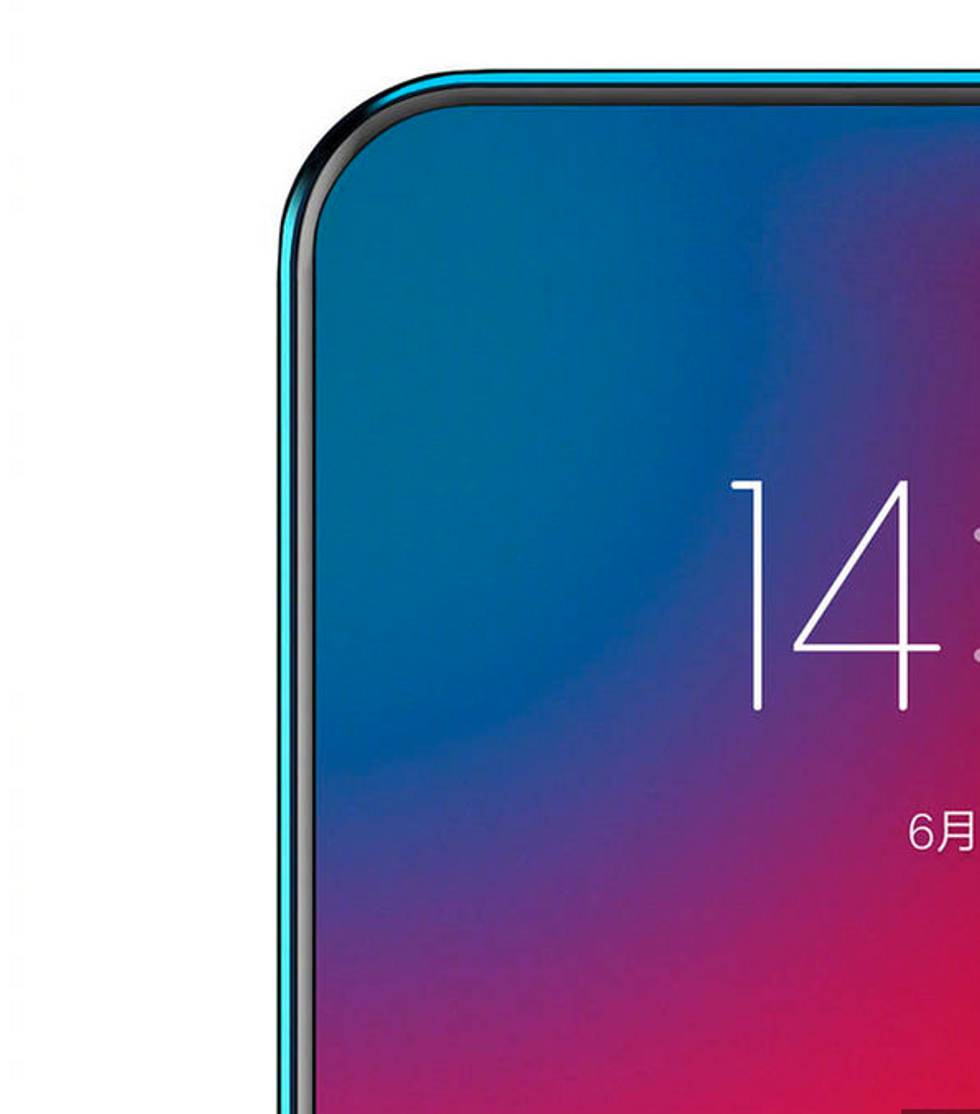 This is what Lenovo promised...Lenovo
Lenozo created a stir in the run-up to Computex by teasing a smartphone, above, which it claimed to have no screen bezel or notch. An image showed the top-left corner of the phone but revealed enough to make everyone believe that there was indeed no iPhone X-style notch to house the front-facing camera, speaker and proximity sensor.

But this teaser was unfortunately a long way from reality, as the actual phone, below, has a notch at the top and a 'chin' at the bottom of its screen, just like many of its rivals. It seems bizarre that Lenovo would essentially lie about the phone in its own teaser image, but that is what happened.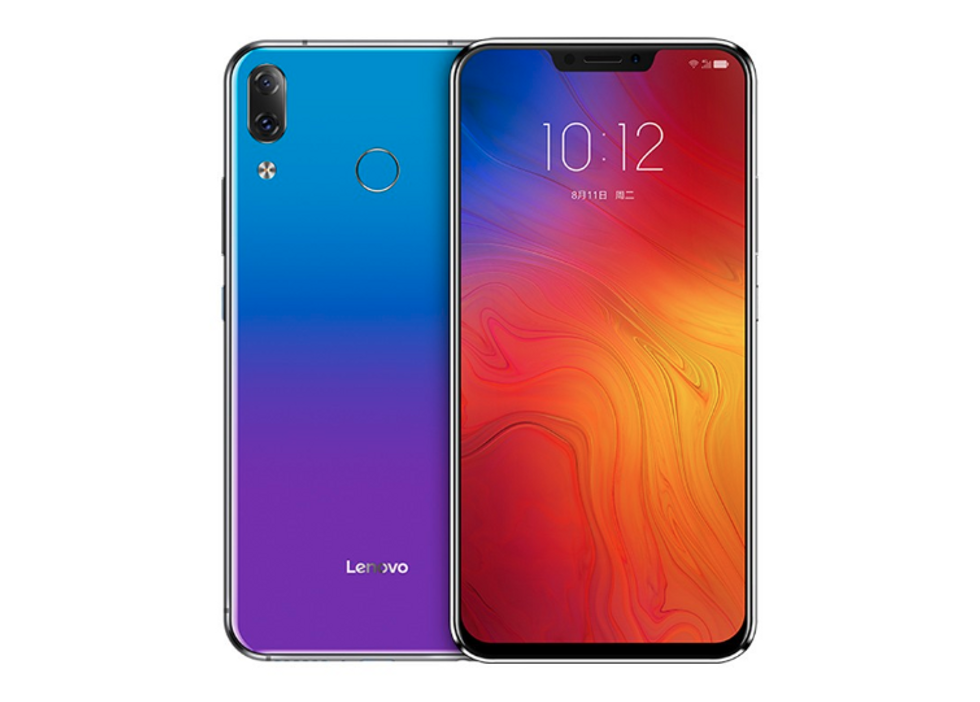 ...and this is what it deliveredLenovo
As for the rest of the Lenovo Z5, it has a 6.2-inch display with a tall-and-narrow aspect ratio of 19:9, a 1080p display, 6GB of RAM and storage options of 64GB and 128GB. The Z5 goes on sale in China on June 12, but Lenovo's plans for other countries is unknown for now.
ASUS ROG Phone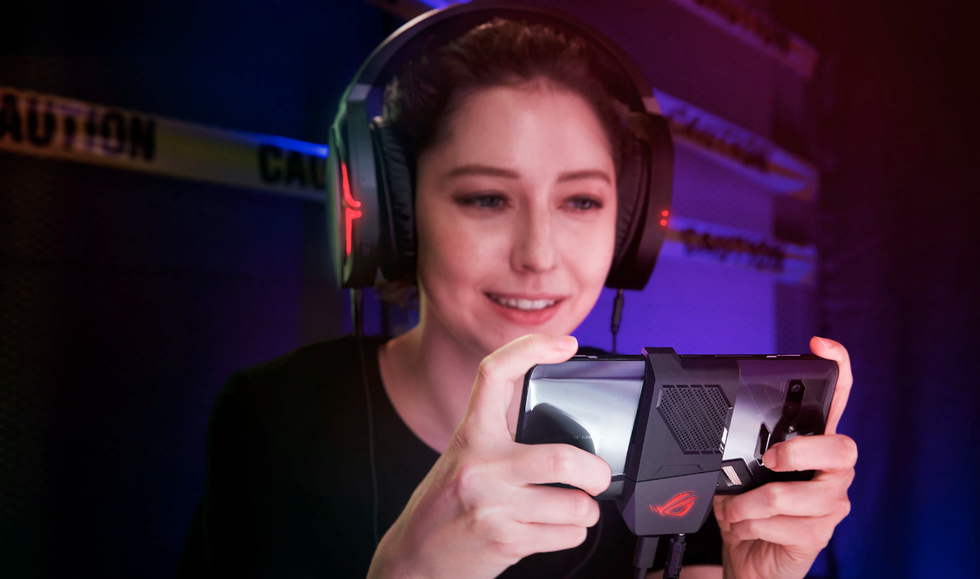 ASUS
Back to ASUS, and the ROG, which stands for Republic of Gamers. This is a smartphone which has been tuned up to play mobile games better than any other. It boasts what ASUS claims is Qualcomm's fastest-ever mobile processor, clocking in at 2.96GHz.

Keeping the processor cool is key to keeping frame rates steady when playing intensive 3D games. As such, the ROG features a copper heat spreader, a "3D vapor chamber" which transfers heat away from the processor and into the body, and an optional 'AeroActive Cooler', which blows air onto the back of the handset.
The ROG has a 60inch display which runs at 90Hz - a stat ASUS claims is double that of most other smartphones. There's also HDR (high dynamic range) and a 10,000:1 contrast ratio for deeper blacks and punchier colors. The phone gets a huge 8GB of RAM and 512GB of storage, plus a large 4,000mAh battery with fast charging.
ASUS also launched a docking system for connecting the phone to a keyboard, mouse, surround sound system and 4K monitor for desktop gaming
Continuing the gaming theme, the phone has 'AirTrigger' buttons on its side, which act as shoulder buttons for your index fingers when the phone is help in landscape. Inside, there is a 'advanced haptic engine' to simulate the rumbling force feedback of a games console controller.
There's no price yet, but we can expect to be very high.
Related Articles Around the Web
Like GearBrain on Facebook