Like GearBrain on Facebook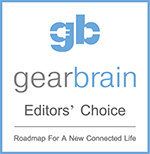 The year's largest smartphone show, Mobile World Congress, is here once again, with new flagships from the likes of Samsung, Sony and Nokia. The annual event takes place in Barcelona, Spain and features smartphones, smartwatches, tablets and the hottest new mobile gadgets going on sale later this year.
Here is a quick roundup of everything that has been announced at MWC 2018 so far:
Samsung Galaxy S9 and S9+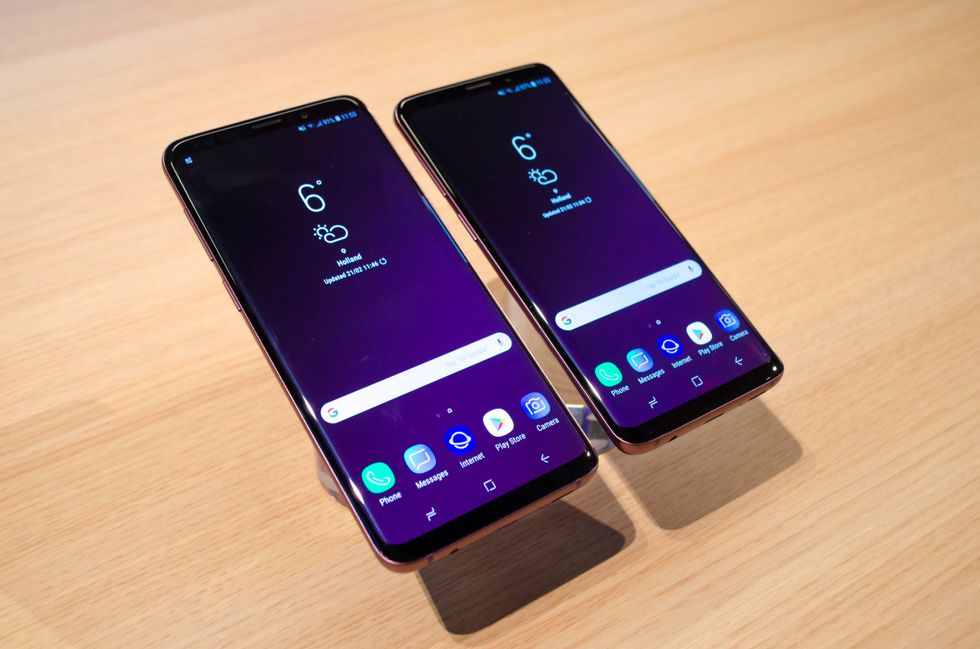 The Galaxy S9 and larger S9+ go on sale on March 16GearBrain
Quite possibly the star of the show, Samsung got things underway on Sunday evening with the new Galaxy S9 and S9+. The handsets replace the year-old S8 and S8+, and despite looking almost identical to their predecessors, they pack some exciting new camera technology.
The S9 duo are the first handsets to feature camera with two different aperture settings, F1.5 and F2.4. This means the camera lets in loads of light to boost performance at night, then can switch to a tighter aperture to stop images from being overexposed in bright light.
Meanwhile, the front camera can turn selfies into 18 animated emojis which use machine learning and 100 measurements of your face to look just like you. These can then be sent to contacts via WhatsApp, Facebook Messenger and other apps.
Sony XZ2 and XZ2 Compact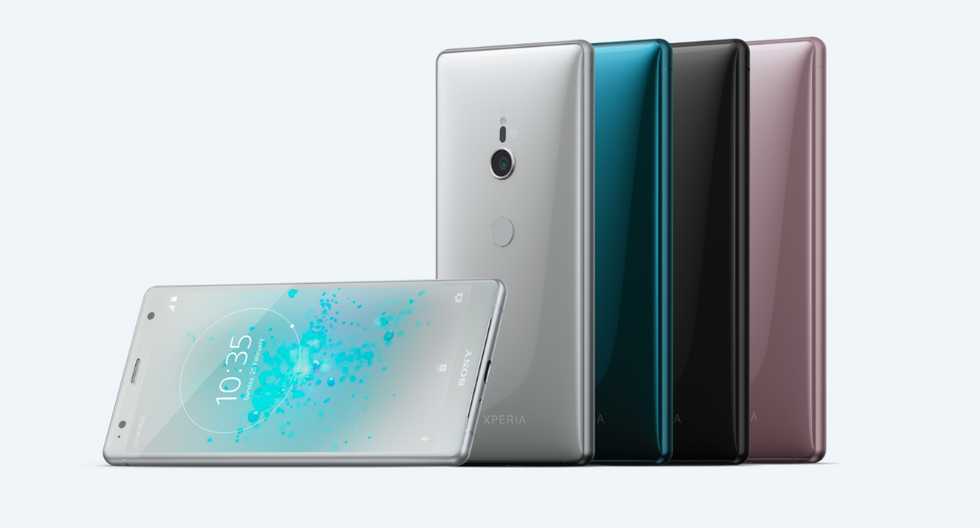 Sony finally updates its smartphone design with the XZ2
These phones are the first in the world to be able to shoot Ultra HD (4K) HDR video. Like the Galaxy S9, then can also shoot super slow-motion video at 960 frames per second - however, where the Samsungs are limited in this mode to a resolution of 720p, the Sony's can manage full 1080p HD - another smartphone first.

Although attractive and with high specs, these are not to be considered flagships for Sony - that phone, currently known as the Xperia XZ Pro, will come later.
The XZ range don't have the bezel-free design of the Samsung Galaxy S9, but Sony has thankfully listened to years of criticism and slimmed down its handsets. We are delighted to see less wasted space above and below the display, while the left and right bezels are similar in thickness to those on the iPhone X. A shift to the popular 18:9 aspect ratio - tall and narrow, in other words - also helps to bring Sony into 2018.
Wireless charging, microSD card support, a large battery and relocated finger print scanner round out what we hope is a breath of fresh air for Sony's stagnant smartphone division.
The XZ2's display measures 5.7 inches, while the XZ2 Compact comes in at 5 inches.
Sony Ear Duo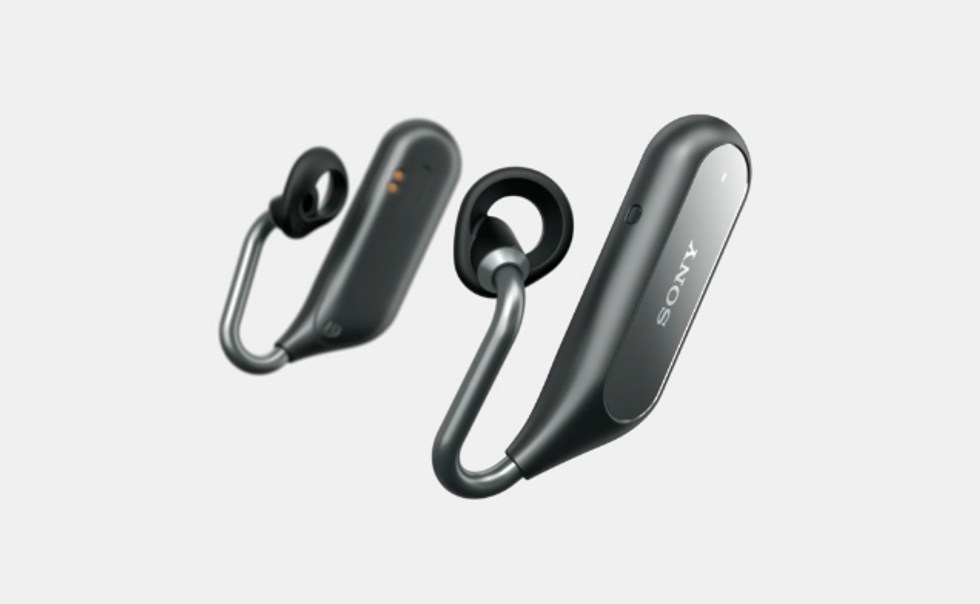 Like a smart assistant in your ears, the Ear Duo goes on sale in MaySony
A $280 pair of wireless headphones, the Xperia Ear Duo use what Sony calls 'spatial acoustic conductor' technology to let you hear ambients sounds around you as well as your music. The device is always listening to sounds around you and will adjust the volume of your music accordingly.
Acting as a sort of assistant, the Ear Duo talks to you during the day - to remind you of calendar events and provide other contextual information. Due on sale in May, the device can be controlled by head movements, touch, or voice commands via Google Assistant and Siri - as they work with both Android and iOS devices.
Nokia 8110 Matrix 'banana phone'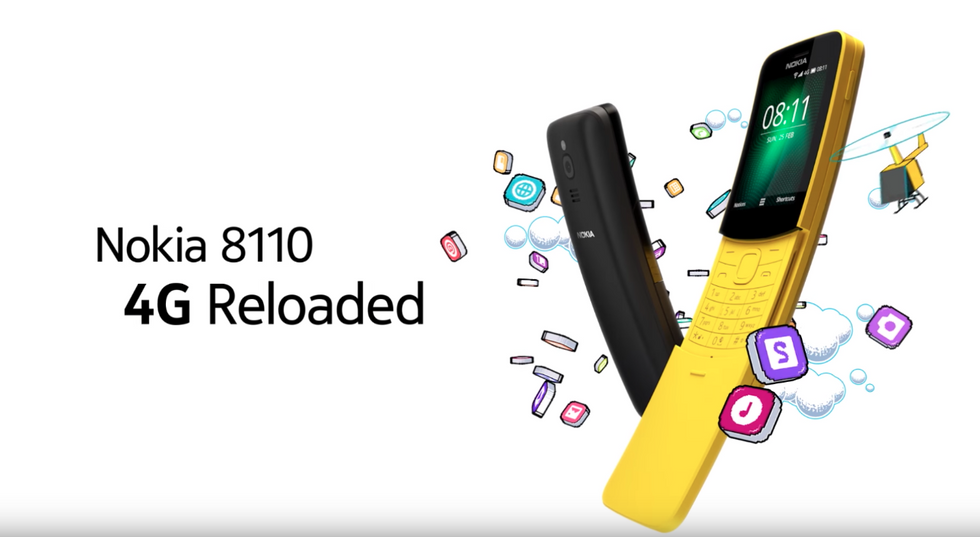 The retro 8110 has a 2.4-inch curved screen and 4GHMD Global
It didn't take long for Nokia parent HMD Global to realize that re-releasing iconic phones from its back catalogue is good for business. First we had the 3310, then 3G and 4G versions quickly followed, and now we have a new version of the 8110 'banana phone' best known for its appearance in The Matrix.
First released in 1996 and appearing the The Matrix three years later, the original 8110 was a high-end handset in its day. For 2018, however, the new 8110 will be priced at under $100. It has a camera, 4G connectivity and the Snake game, plus an upcoming app store will bring access to Facebook, Twitter, Google Maps, an email client, and even a form of Google Assistant.
HMD is pitching the new 8110 as the "perfect weekend phone" in that it gives owners the chance to park the iPhone and disconnect from the hyper-connected Monday-Friday.
Nokia 8 Sirocco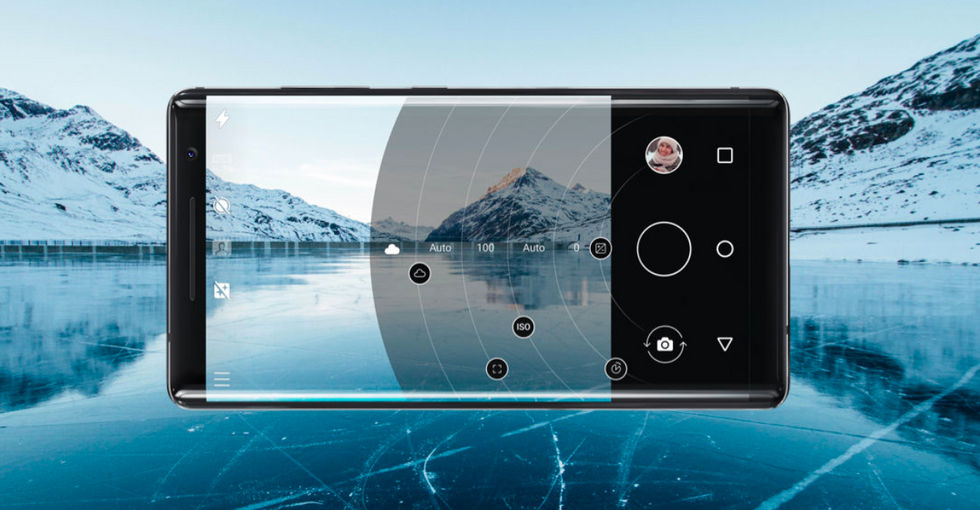 The Nokia 8 has a Carl Zeiss dual-lens rear cameraHMD Global
At the other end of the Nokia spectrum, MWC brought us this - the Nokia 8 Sirocco. The Android handset has a 5.5-inch pOLED display with a resolution of 2650 x 1440 and curved edges. It also packs a Snapdragon 835 processor with a healthy 6GB of RAM, 126GB of storage, wireless charging and a rear camera with two Carl Zeiss lenses. Priced at €749 ($922), the Nokia 8 is expected to cost close to $1,000 in the US, the same as the iPhone X.

Nokia 7 Plus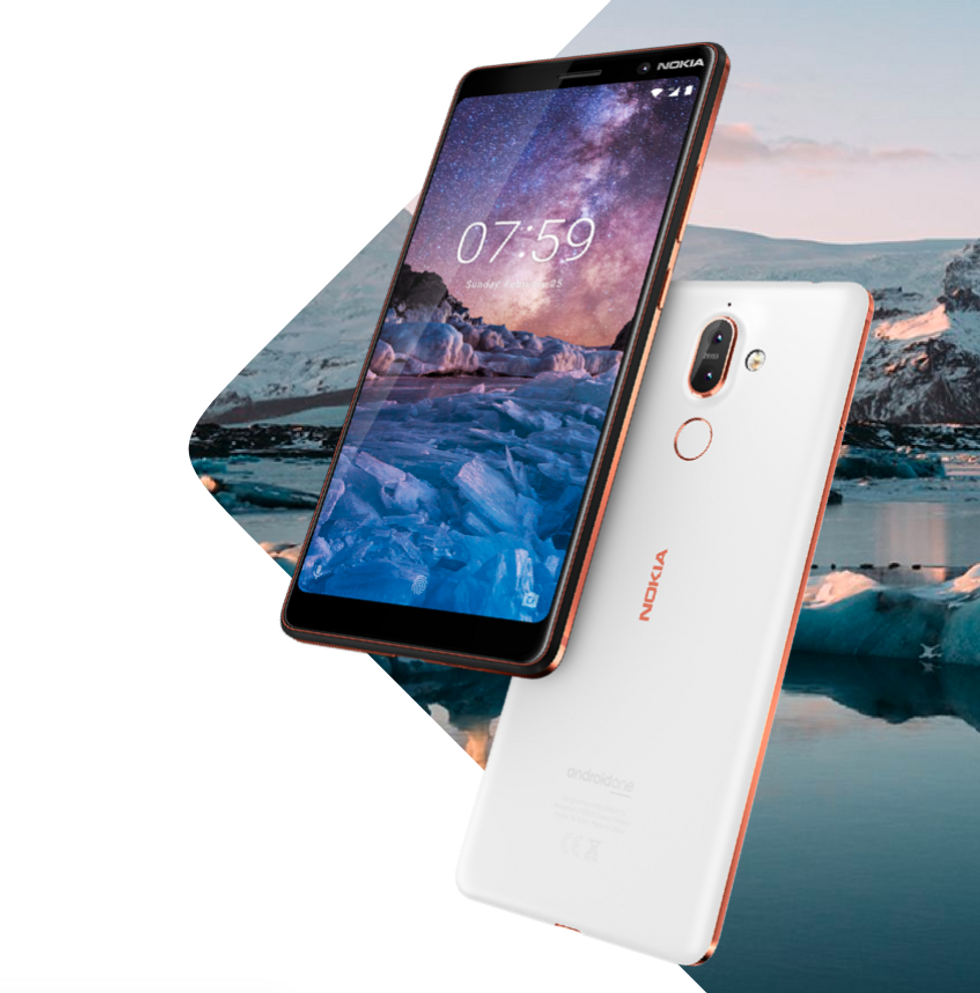 The mid-range Nokia 7 Plus has a large 7-inch screen but is priced at
Fo those who want a larger but more affordable Android handset, Nokia has the equally new 7 Plus. Due in April, the Nokia 7 Plus has a 6-inch LCD display with a 2160 x 1080 resolution, a large battery and a fingerprint scanner.
On the back there is a Zeiss dual-lens setup where one has a 12-megapixel sensor and is intended for regular photo, and a second has a 13-megapixel sensor with 2X zoom for getting closer to the action but without losing any quality. The front of the phone has a 16-megapixel shooter. The 7 Plus is priced at €399, which is approximately $490. US prices are yet to be confirmed.
Huawei MateBook X Pro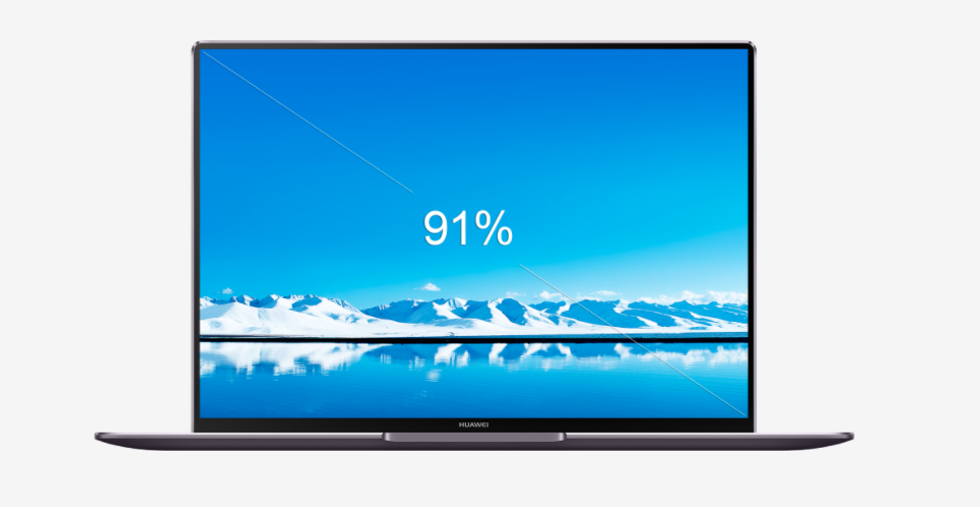 The MateBook X Pro has almost no bezelsHuawei
Stepping away from smartphones, we've had chance to check out the Huawei MateBook X Pro. This laptop is gunning for the Apple MacBook, with its metal unibody design, thin profile, light weight and jaw-dropping looks.
What's most striking is how Huawei has taken the bezel-free design of flagship smartphones and applied it to a laptop; a massive 91 percent of the front of the laptop is occupied by the display.
The bezel around the MateBook X Pro's 14-inch screen is so small that the webcam has been moved to the keyboard, where it resides below a key between the F6 and F7 function buttons; press the button and the camera rotates upwards to greet you. We think this is a seriously smart piece of design which not only looks cool, but in a post-Snowden world it also means there isn't a potentially hackable camera staring at your 24/7.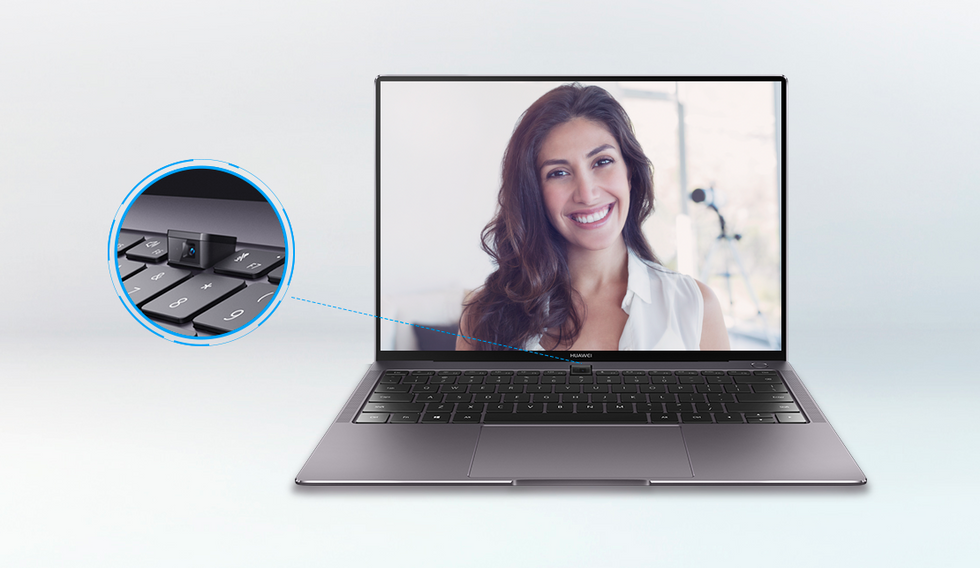 The MateBook's camera flips out from the keyboardHuawei
At 14.66mm, the Huawei is as thin as the MacBook, yet manages to include a full-size USB-A port along with two USB-C ports (one of which is used for power when charging).
Intel Core i5 and i7 processor will be offered, and RAM starts at 8GB. There is Dolby Atmos audio support on board too, and four microphones means Cortana - the digital assistant of Windows 10 - can hear your commands and questions from up to 19 feet away.
The all-important price and release date are yet to be announced.
Like GearBrain on Facebook