Like GearBrain on Facebook
There was much fanfare around Apple's new upgrade to the Apple Music streaming service, bringing lossless and hi-res quality options to subscribers for no extra cost. But accessing the higher-quality music isn't so simple.
As we have explained before, no model of Apple AirPod is capable of producing the hi-res music now streamed by Apple. This is because AirPods use Bluetooth and not a wired connection, so cannot stream at high enough quality to bring all that hi-res goodness to your ears.
Read More:
A good pair of wired headphones is all you need to listen to lossless tracks from Apple Music. But for the step up to hi-res audio you will need extra hardware, known as a digital to analogue converter, or a DAC.
These vary in price, shape and performance, but all perform the function of sending hi-res audio from Apple Music, uncompressed, to compatible wired headphones. As with most technology products, quality increases with price, but it is also true that different DACs produce different types of sound across the price range.
If you can, you should sample a range of different DACs before making your purchase to work out what kind of audio characteristics you prefer. It is likely that your favorite playlist will sound different on each DAC you try.
Before we highlight some popular DACs, most need to be bought with Apple's Lightning-to-USB adapter. This costs $29 and is a short cable that plugs into the Lightning port of your iPhone, and has a USB socket on the end, ready to be connected to a whole range of devices, including DACs.
You might also need to invest in a USB cable that has USB-A at one end (for connecting to the Apple adapter plugged into your iPhone) and USB-C at the other for attaching to a DAC. Yes, this means a USB-C DAC connected to an iPhone needs both an adapter and a cable.
Fosi Audio HD3 – $70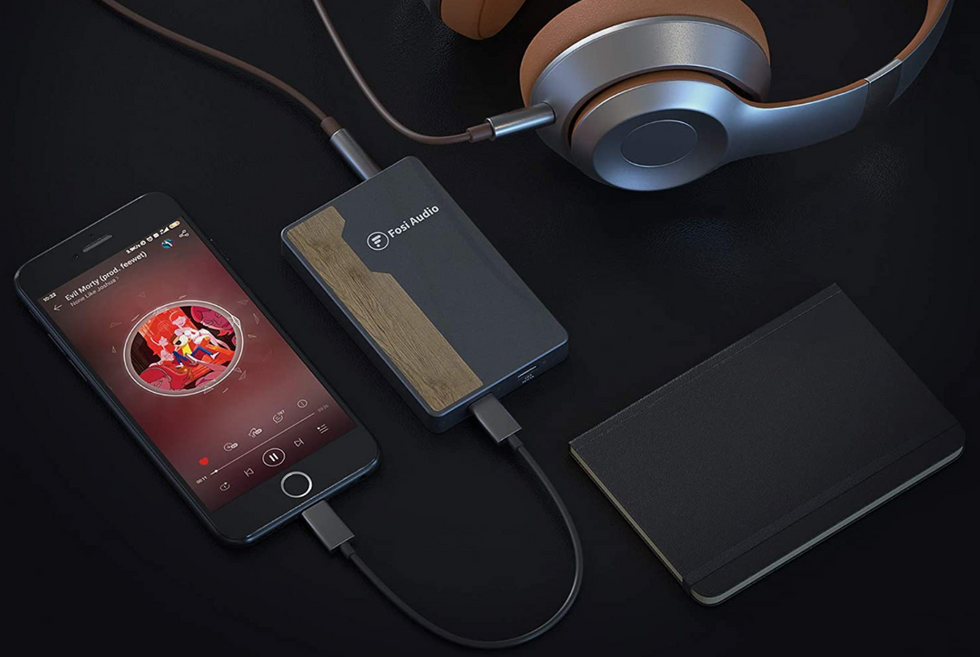 Fosi Audio HD3Fosi Audio
At $70 this DAC by Fosi Audio is reasonably priced and can output audio at 24-bit and 192kHz, which is the highest hi-res audio quality Apple Music is capable of. So, providing your headphones can also handle that quality, this will give you the best audio experience Apple Music has to offer.

The DAC has a USB-C port so you'll need both a Lightning adapter and a USB-A to USB-C cable to hooking up your iPhone. Headphones are connected via either a 3.5mm or 2.5mm jack. ALternatively, the DAC can be connected to the USB-C port of your Mac for hi-res Apple Music there instead. The DAC has a battery life of around seven to eight hours, and is charged via a USB cable.
FiiO Q1 Mark II – $130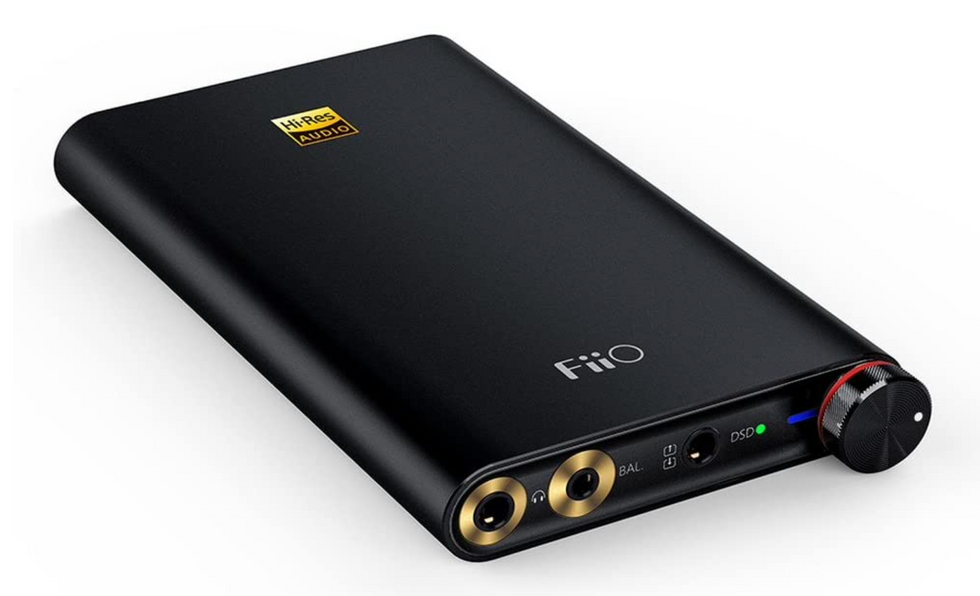 FiiO Q1 Mark II DACFiiO
Stepping things up a gear, this DAC is currently priced at $130 (down from its usual $140) and carries the all-important MFi certification, which stands for Made For iPhone. This means it will work perfectly with your iPhone when connected to the Lightning port and a pair of hi-res wired headphones.

The size of a portable hard drive, the FiiO Q1 Mark II features a full metal exterior and analog volume knob for precise control. A separate switch can be used to fine tune the bass output, and the DAC can handle music with a sample rate of up to 384kHz and 32-bit. The DAC is powered by your iPhone and comes with a Lighting-to-Micro USB cable.
iFi Hip-dac – $150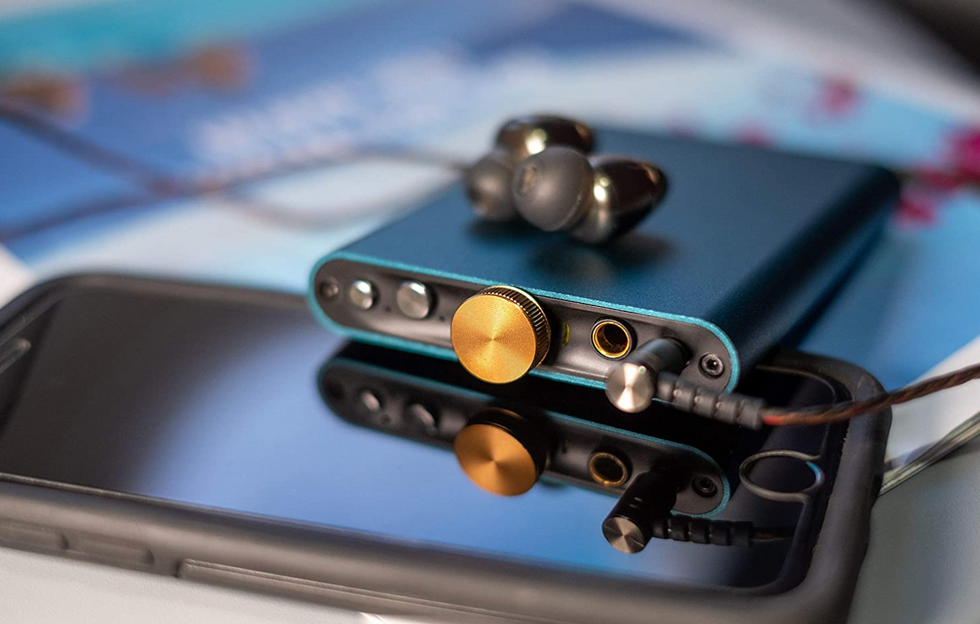 iFi Hip-daciFi
Featuring a portable design and up to six hours of battery life, this DAC looks great and has a prominent volume dial, 3.5mm and 4.4mm headphone connections, and adjustable bass. This DAC has a USB-C connection, so you'll need an adapter for your iPhone, but it can attach directly to the USB-C port of an iPad Pro.

At 14mm thick, and with a footprint of 102 x 70mm, this is one of the smaller DACs in this price range, making it ideal for hi-res music on the go. Larger DACs can often be more powerful, but are best suited for listening to music at home.
Audioquest Dragonfly – $330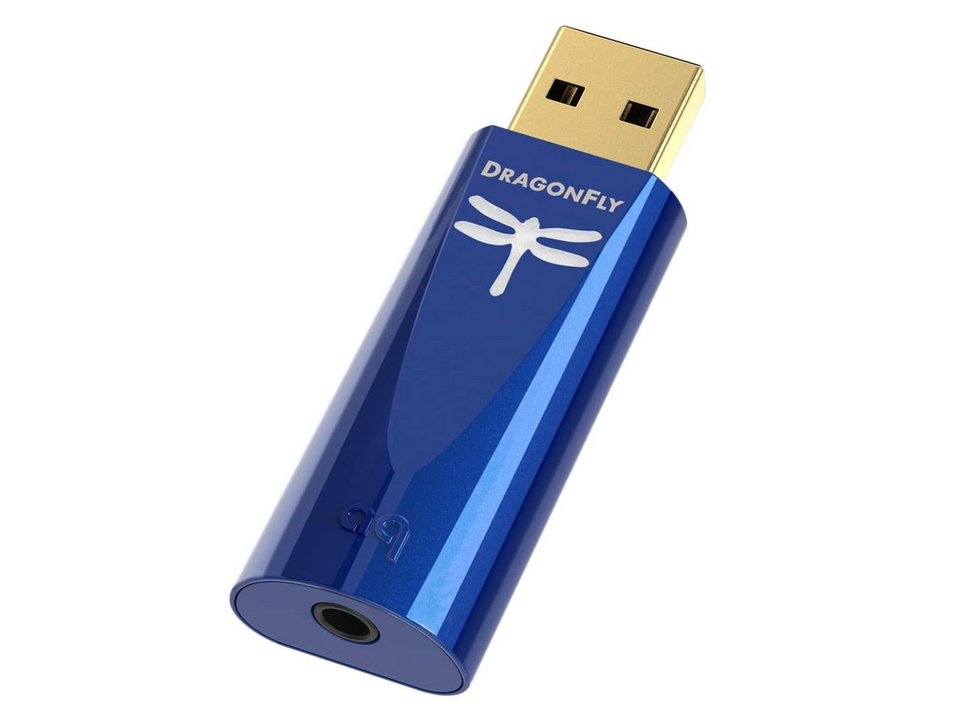 Audioquest DragonflyAudioquest
Not all DACs have to fill your pocket, although the Audioquest Dragonfly will empty your wallet instead. This remarkably compact DAC has a USB-A connection at one end (so you'll need your trusty Lightning dongle for an iPhone) and a headphone jack on the other.
A little down on the specifications of its larger rivals, this compact DAC can output 24-bit hi-res audio at 96kHz to compatible wired headphones and it is powered through its USB connection. It lacks a volume control and buttons for adjusting the bass, but if you want plug-and-play simplicity it's hard to go wrong.
Focusrite Scarlett Solo (3rd gen) – $120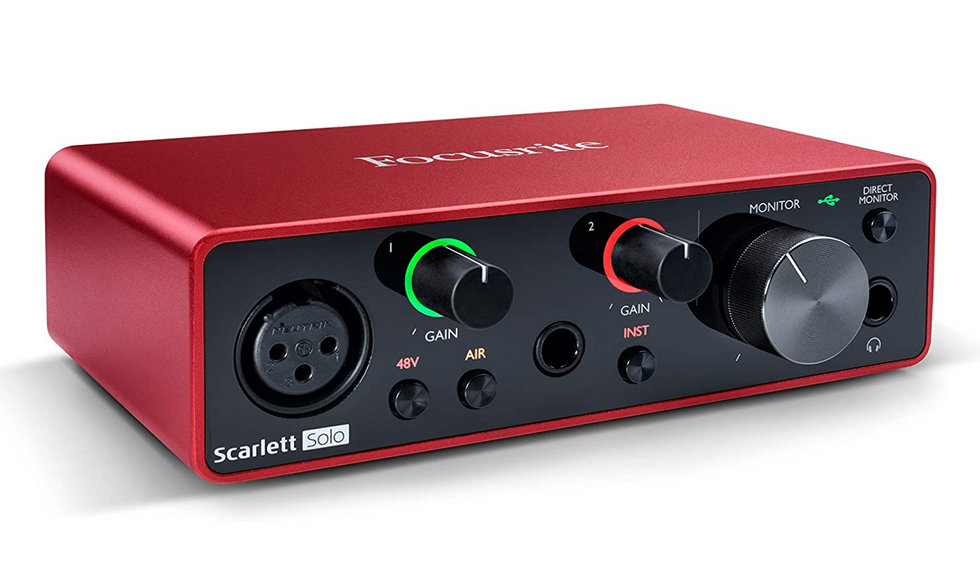 Focusrite Scarlett Solo (3rd gen)Focusrite
Lastly, a DAC for your Mac. This device from Focusrite is currently marked down from $150 to $120 and is designed to live on your desk and receive power from a wall outlet or USB-C port. It can handle hi-res audio at 24-bit and 192kHz, which is the maximum resolution offered by Apple Music.

Although designed for hooking up a microphone or instrument, like an electric guitar, to your computer, the Focusrite Scarlett also acts as a DAC, taking the lossless or hi-res audio from a streaming app on your computer and outputting it in full resolution to a pair of compatible wired headphones.
Focusrite Scarlett Solo (3rd Gen) USB Audio Interface with Pro Tools | First
From Your Site Articles
Related Articles Around the Web
Like GearBrain on Facebook