Like GearBrain on Facebook
Apple recently announced that high-quality lossless audio and Dolby Atmos will be coming to the Apple Music streaming service in June, free of charge for all subscribers. But, while a pleasant surprise, the news left a lot of questions unanswered.
For a start, it was quickly revealed that Apple's own AirPods and HomePod products, even the $549 AirPods Max , are not compatible with the highest quality of lossless audio, and would instead only benefit from Dolby Atmos music, thanks to Apple's spatial audio technology .
Read More:
Now though, Apple has published a support document to shed a little more light on the situation. But only a little.
First spotted by 9to5Mac , the document recognizes how the HomePod and HomePod mini smart speakers currently use the AAC music standard, but adds vaguely: "Support for lossless is coming in a future software update."
The situation is similarly murky when it comes to Apple's AirPods and Beats headphones , too. The company states: "AirPods, AirPods Pro, AirPods Max, and Beats wireless headphones use Apple's AAC Bluetooth Codec to ensure excellent audio quality. Bluetooth connections don't support lossless audio."
However, Apple goes on to explain that lossless audio can be listened to through the company's Lighting-to-3.5mm headphone jack adapter. The dongle contains a digital-to-analog converter that supports up to 24-bit/48kHz lossless audio. This isn't the highest quality of lossless audio to be offered by Apple Music, but it should sound better than AAC streamed over Bluetooth.
The issue here is that the Wi-Fi connections of the HomePod speakers have a higher bandwidth than the Bluetooth connections of AirPods. However, while we expect the original HomePod to sound better with lossless audio, we doubt there will be much of a difference with the significantly smaller HomePod mini. After all, no matter how good the source material, there is only so much you can do with the physics of a smaller speaker.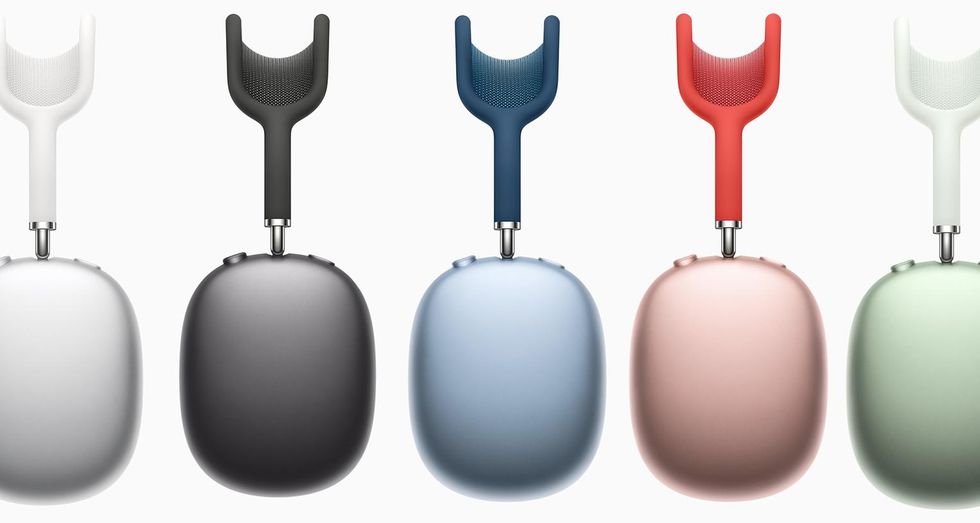 AirPods Max cannot produce true lossless audio Apple
As for Apple's flagship headphones, the company says how the AirPods Max can use its Lightning-to-3.5mm audio cable to connect to devices playing lossless and hi-res lossless audio. However, Apple adds: "Given the analog to digital conversion in the cable, the playback will not be completely lossless."

Apple also adds that broadcast radio, live and on-demand content from Apple Music 1, Apple Music Hits and Apple Music Country, and music videos will not be offered with lossless audio.
Finally, the Apple TV 4K can produce lossless audio through its HDMI connection, providing the sound system you connect it to can also accept and produce lossless sound. There is a limit here too though, as the Apple TV 4K does not support sample rates greater than 48 kHz, so cannot output hi-res lossless audio.
Ultimately, we feel that lossless audio (and especially hi-res lossless audio) will only make a real difference for audiophiles who play their music through very high-end sound systems. For the rest of us, Dolby Atmos through Apple's spatial audio technology will be the bigger draw.
New Apple AirPods Max - Space Gray
From Your Site Articles
Related Articles Around the Web
Like GearBrain on Facebook