Like GearBrain on Facebook
Starting June 2021, Apple Music subscribers will gain access to lossless audio, high-resolution audio (or hi-res), and music tracks with Dolby Atmos delivered using the iPhone maker's Spatial Audio technology. But, while Apple is using its own lossless audio codec, and Spatial Audio is unique to Apple Music, rival streaming services like Tidal and Amazon Music already have catalogs of lossless music.
Unlike the music currently streamed by Apple Music (and Spotify), lossless tracks have certain hardware requirements. This article will explain what lossless audio is and how to get it.
Read More: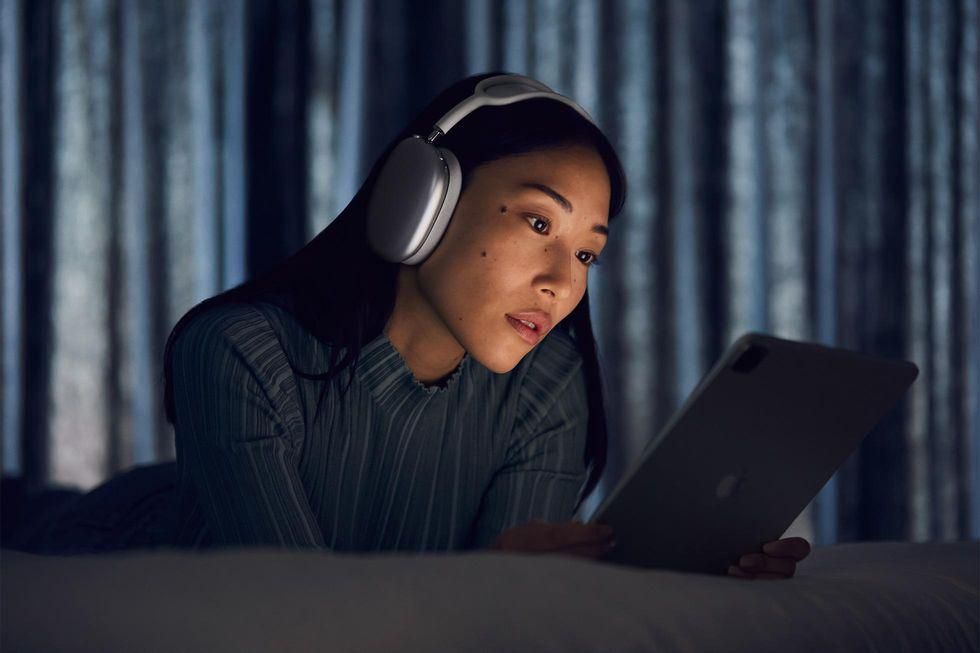 Apple Music is to gain lossless audio at no extra cost Apple
What is lossless audio?

When an artist creates a music track in a recording studio, the resulting digital file is much larger than those streamed online, and even those stored on a CD (remember those?). Like how movies are compressed to fit onto a Blu-ray disc or easily streamed over a broadband connection, music files are also shrunk to make them easier to stream and transfer digitally.
In both cases, compression lowers the bitrate of the digital file, which refers to the amount of data sent per second from the file to the device you are playing it on (a smartphone, for example). A higher bitrate means less compression and a higher quality viewing or listening experience, but at the expense of file size and transfer time.
A digital file that hasn't been compressed is known as lossless. The job of a lossless track is, Apple says, "to preserve every single bit of the original audio file."
But in the previous eras of 3G and 4G cellular networks, and prohibitive monthly data caps, streaming large lossless files didn't make sense, especially when subscribers listening through cheaper earphones are unlikely to tell the difference between compressed and uncompressed music.
Now though, as unlimited monthly data plans with 5G download speeds are becoming more common (and more affordable), and home Wi-Fi is better able to cope with streaming large files, there is more bandwidth and demand for lossless audio.
As an example of how the size of a lossless music track compares to one that has been compressed to sub-CD quality by a streaming service, a three-minute streamed music track uses around 5MB of data, while in lossless quality it would be closer to 35MB. A hi-resolution audio track would be much larger still, at over 100MB.
For another comparison, a high-quality MP3 has a bitrate of 320kbps (kilobits per second), while a CD is 1,411kbps and a high-res lossless track encoded at 24-bit and 192kHz has a bitrate of 9,216kbps – that's almost 30 times the data transferred per second than an MP3.
The industry-standard lossless audio file type is called FLAC (as opposed to the lesser MP3), which stands for free lossless audio codec. Apple is using its own lossless file type, called ALAP, or Apple lossless audio codec.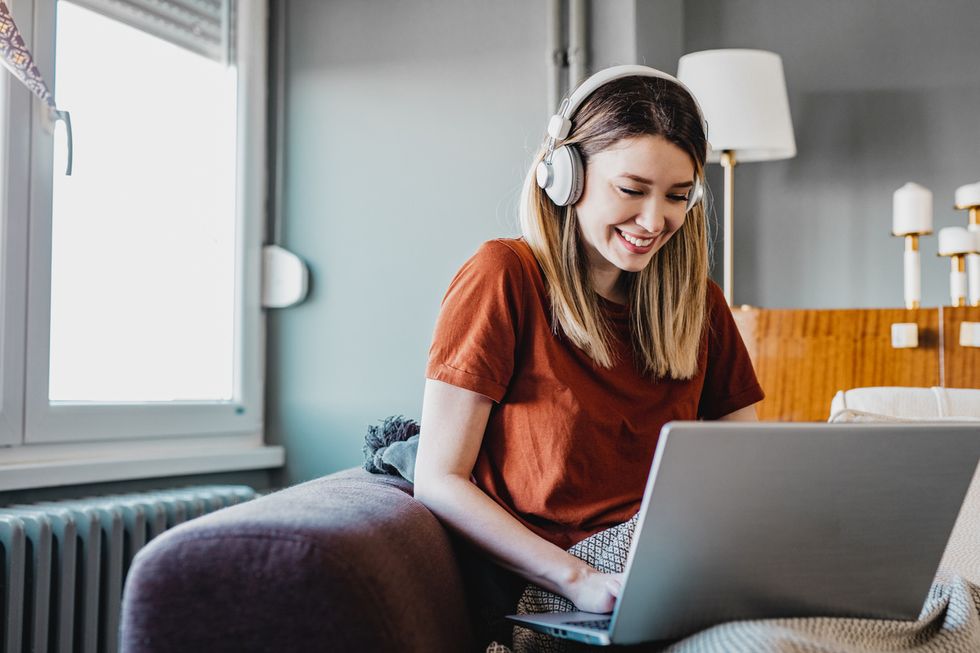 Lossless music is available from Amazon and Tidal too, with Spotify coming soon iStock
Streaming services with lossless audio

Apple isn't the only company to offer lossless streaming. Amazon Music HD launched in 2019 and now has over 70 million lossless tracks in its streaming library. These are delivered at CD quality, which is 16-bit and 44.1kHz, while a smaller collection of seven million Ultra HD tracks are encoded in 24-bit and 48kHz, 96kHz and even 192kHz.
Amazon's Ultra HD offering is the same as Apple's hi-resolution lossless tracks (as opposed to its regular lossless songs), and these require additional audio equipment to play at the full resolution. This extra hardware includes a USB digital-to-analogue converter (DAC), and some top-end headphones or speakers capable of reproducing 24-bit sound.
Apple's lossless and hi-resolution tracks will be included in the regular $9.99 Apple Music subscription. Amazon previously charged extra for its higher-quality service, up from $9.99 to $14.99 (or $7.99 to $12.99 for Prime members). Now, Amazon has scrapped the inflated prices and is including lossless tracks with a regular Amazon Music Unlimited subscription. Amazon announced the price cut moments before Apple announced its lossless service on May 17.
Tidal also offers lossless streaming, but for a $10 premium over its $9.99 standard-quality service. The premium tier includes lossless audio, plus Dolby Atmos music, which Apple is also including in its single $9.99 plan.
Spotify announced plans for lossless streaming earlier in 2021. Called Spotify HiFi, the service will launch later in the year but the price hasn't yet been revealed.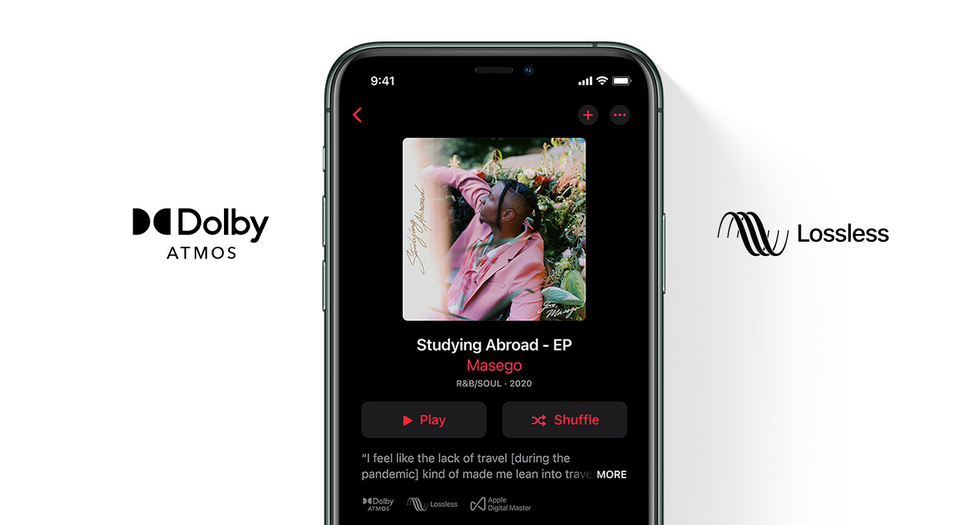 Dolby Atmos and lossless audio comes to Apple Music June 2021Apple
Hardware needed to listen to lossless and hi-res audio

This is where things can get complicated, because while it is easy to pay the premium and cue up a lossless album, whether you actually hear the higher quality depends on your speakers or headphones.
When it comes to the highest bitrate high-res audio, it also depends on the device playing the music, not just the speakers producing the sound. Apple says its Dolby Atmos Music will play automatically on AirPods or Beats headphones with a W1 or H1 chip, but that hi-res requires a third-party DAC plugged into your computer's USB port. These can cost hundreds of dollars.
Strangely, Apple has also confirmed that its own AirPods Pro and AirPods Max – a $549 pair of headphones, don't forget – cannot and will not play lossless tracks from Apple Music in their native quality. This is because they are wireless headphones that support the AAC codec, which is below CD quality. The irony here is that other headphones – wired options from other manufacturers – will support lossless audio from Apple Music when it arrives in June. Apple has also confirmed that its own HomePod and HomePod mini cannot support lossless audio either.
Outside of the Apple ecosystem, you will need to check that your headphones are Hi-Res Certified, or can at least play lossless audio. These are increasingly common, but typically also cost hundreds of dollars, like the $350 Sony WH-1000XM4.
So, while lossless and hi-res audio are slightly more commonplace (and affordable) than ever before, they depend on you already owning compatible hardware. Prices of such hardware will fall, as is always the case in the consumer technology industry, but for now lossless music remains the pursuit of true audiophiles.
Apple AirPods Pro
From Your Site Articles
Related Articles Around the Web
Like GearBrain on Facebook