Like GearBrain on Facebook
DJI is adding a new feature called AirSense, to its upcoming consumer drones, which will alert pilots to the location of all nearby airplanes and helicopters.
Standard to all new drones that weigh more than 250 grams and are released after January 1, 2020 , the feature uses the industry-standard ADS-B (automatic independent surveillance broadcast) technology, which all private and commercial aircraft use to see other their location, and those of others, on a map.
Read More:
DJI drone pilots will be alerted to nearby aircraft, with their location and direction of travel appearing on the map of the DJI smartphone and tablet app that is flying the drone. AirSense will warn drone pilots if they are on a collision course with nearby aircraft, giving them time to get out of the way.
DJI says this move will be the largest single deployment of ADS-B collision awareness technology to date, and "sets a new standard by putting professional-grade aviation safety technology in drones available to everyone."
Until now, AirSense only featured on commercial drones sold by DJI, including the Matrice 200 Series and Mavic 2 Enterprise. Through 2020 and beyond, the system will be installed on all new consumer DJI drones, those that weigh more than 250 grams.
DJI says AirSense will alert drone pilots about aircraft which are several miles away and cannot be seen or heard, giving them ample time to fly out of their way. This joins existing geofencing tools which prevent DJI drones from taking off and flying in restricted airspace, such as that around airports and their runways.
Although it is unlikely that well-meaning drone pilots will ever accidentally stray into the flight path of an airliner coming into land, they may obstruct a low-flying agricultural plane without realizing. According to DJI, there are over 3,500 pilots of planes used for agricultural purposes in the U.S., where they can fly as low as 10 feet off the ground and at over 100 mph.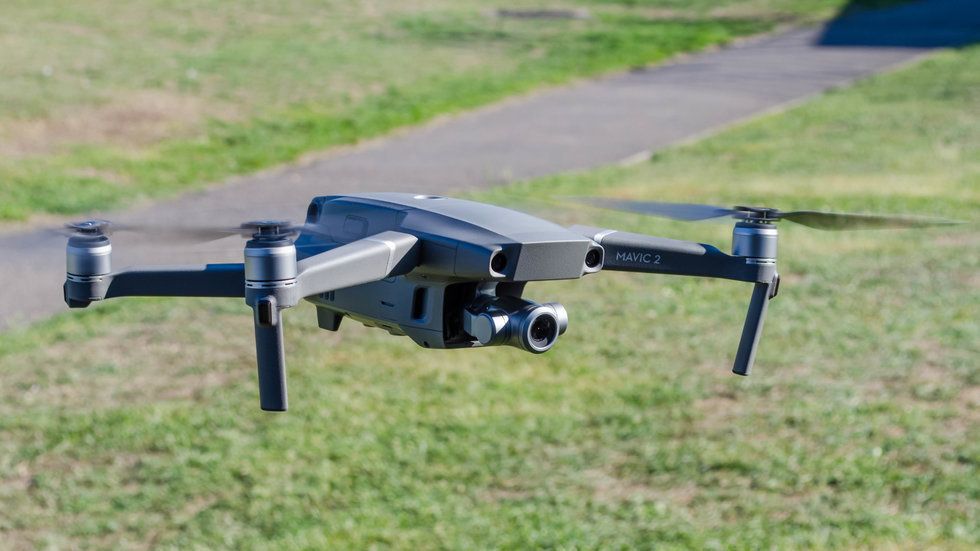 All new DJI drones from 2020 onwards, and weighing more than 250g, will include AirSense technologyGearBrain
"Studies show that small drones are nearly impossible for our pilots to see, let alone track. An ideal drone system for manned agricultural pilots is one that has an ADS-B tracking system that can sense and avoid agricultural and other manned aircraft," said Andrew Moore, executive director at the National Agricultural Aviation Association.

The safety announcement comes a day after the US Department of Homeland Security alerted U.S. businesses about the potential dangers of using Chinese-made drones. Although not specifically naming Shenzhen-based DJI, the alert claimed data gathered by Chinese drones, from their GPS chips, sensors and cameras, could potentially be accessed by the Chinese government.
This warning comes in the wake of the Trump administration preventing U.S. companies from working with Chinese smartphone maker Huawei, putting the U.S. presence of the world's second-largest smartphone maker in doubt.
AirSense is one of 10 points which make up DJI's 'Elevating Safety' plan for improving drone safety. Other points include developing new automatic warning systems to alert pilots when their drones are far away, and the establishment of an internal Safety Standards Group to meet regulatory and customer expectations.

DJI also asks that all drone makers install geofencing and remote identifications systems, preventing drones from flying in restricted airspace, and allowing the authorities to identify a drone and its owner if it flouts the rules.
In the wake of several incidents which saw the temporary closure of airports due to nearby drone activity, DJI wants governments to allow local authorities to "respond to drone threats that are clear and serious."
Like GearBrain on Facebook