Like GearBrain on Facebook
The first airline license to operate a drone aircraft — something big enough to carry more than your lunch — is expected to get the nod from the Federal Aviation Administration (FAA) in the coming month.
Currently, the only request for such a license with the FAA is Wing, Alphabet's drone delivery program. The news comes from Reuters, quoting an FAA official at a conference in Singapore.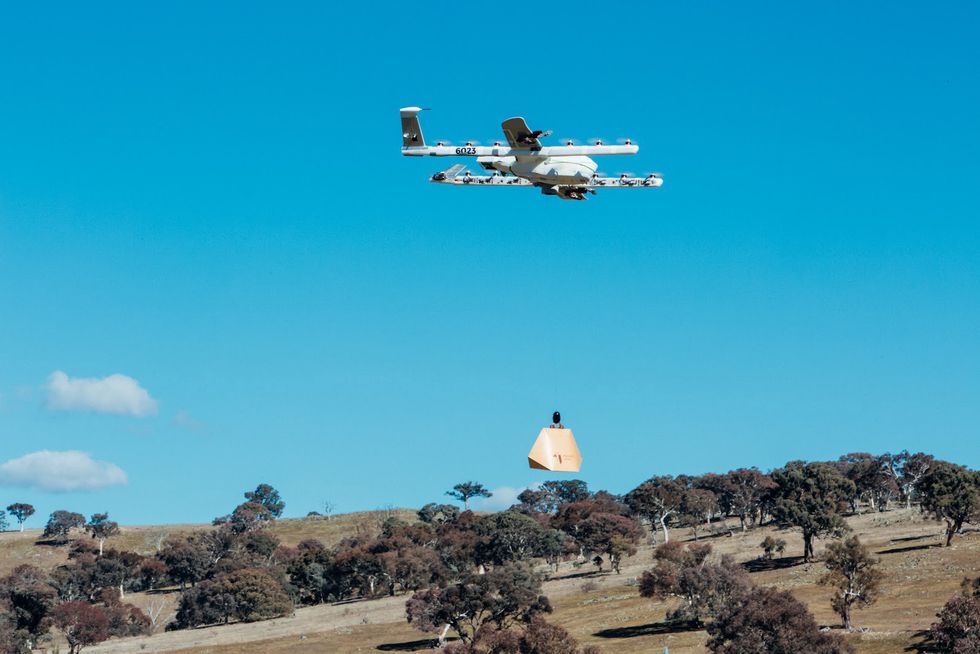 Alphabet's Wing has started drone deliveries in Australia assets.rbl.ms
Read More:

Wing just earned approval to begin wide use of its drone delivery program in the suburbs around Canberra, Australia this week. The company has been testing its drones for transporting small packages over the past two years, notably with one of the first burrito deliveries by drone in 2017.
Wing, however, is hardly the only company looking to put drones to use in delivering things to people. Amazon and Walmart are just two of the bigger brands testing drones in how they could help move products to people — and even within their own stores.
Drones are typically small, and while they clearly fly without a pilot inside, there are rules governed by the FAA, including requirements typically that pilots keep drones within eyesight while they're in the air.
Piloting a commercial drone aircraft would likely allow an operator to fly the drone without having a person inside as well.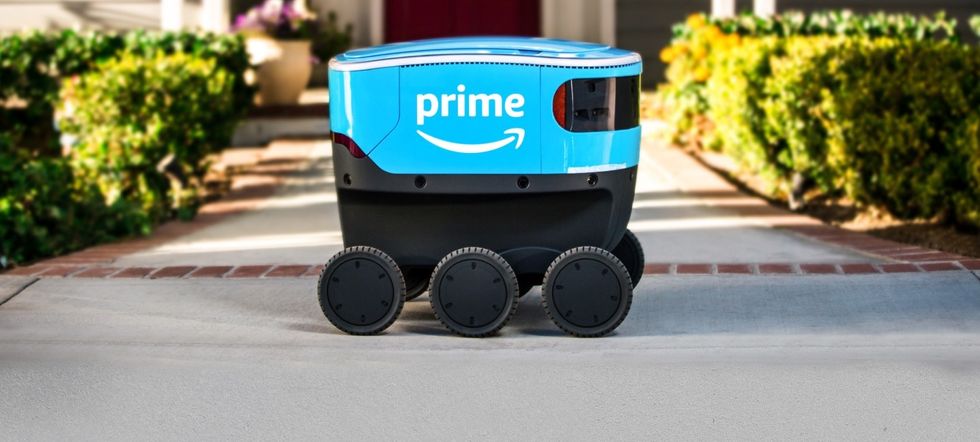 Amazon launched an autonomous robot delivery service in beta this year assets.rbl.ms
Ground delivery

The air is not the only space where companies are eager to put autonomous vehicles to work making deliveries.
Starship Technologies just hit the 50,000 mark on deliveries made by autonomous rolling robots. These cooler-sized vehicles — they can carry up to 20 pounds — are operating on college campuses and other sites, delivering small items including groceries and lunch orders.
Amazon has started small deliveries as well through its autonomous robots Scout. These pushes — to deliver items short distances, sometimes called the last mile from a store to a consumer, is expected to grow the autonomous robot delivery market to $34 billion by 2024, according to Research and Markets.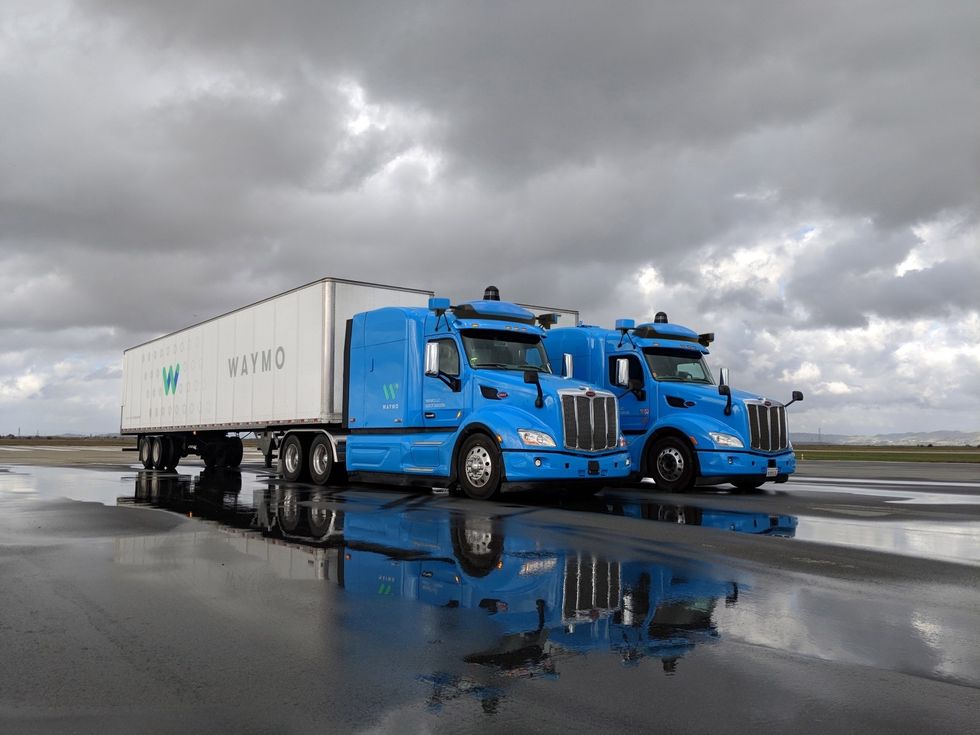 Waymo is working on an autonomous truck service assets.rbl.ms
Tesla, Waymo, Uber and Volvo are also working on autonomous fleets, semi-trucks that will run on their own to drive cargo along highways. McKinsey & Company has estimated that these autonomous fleets alone could save the U.S. trucking market between $85 to $125 billion a year. It's understandable, then, why companies are eager to find ways to get goods to people faster, and more cost efficiently.

Ground-based deliveries have had time to grow in use, as vehicles to transport goods by air have not had wide-spread approval yet by federal regulators. With the FAA now looking to say yes in the coming month, that may change the market, the way consumers get goods delivered to their door, and even how our skies start to look in the future.
From Your Site Articles
Related Articles Around the Web
Like GearBrain on Facebook