The latest robot vacuum from Ecovacs is one that can both vacuum and mop floors, and read its environment. Inside the device is a technology called TrueMapping, which uses laser to read a space, helping it navigate from room to room.

The artificial intelligence is also able to understand obstacles in its path, whether that's a sock, chair or even a cable — that means instead of finding the vacuum with a power cord, for example stuck in its brushes, the Deebot Ozmo T8 AIVI has a 60 percent greater change of not getting tangled compared to earlier models, said the company. After cleaning — and avoiding those areas — the robot will alert people to these areas that were missed.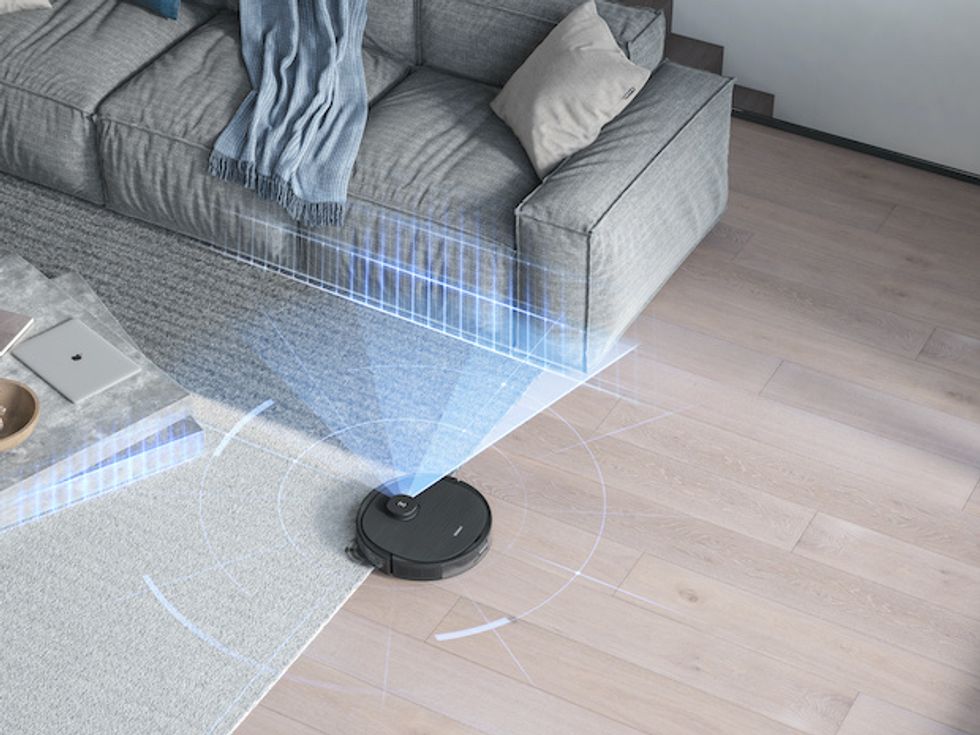 The new Ecovacs Deebot Ozmo T8 AIVI can detect obstacles in its path, avoiding them and preventing it from getting stuckEcovacs
The technology also helps the vacuum know to avoid carpet when the robot is in mopping mode. But when it shifts to vacuuming, as it transitions on to carpeted areas, the vacuum automatically doubles its suction power. More keenly, Ecovacs said its new vacuum can pull up to 99.26 percent of bacteria from the areas it cleans.

This is an expensive new launch for Ecovacs, with the Deebot Ozmo T8 AIVI priced at $799.99. Previous robot vacuums from the company include the Deebot Ozmo 920 and the budget priced Ecovacs Deebot 500, which debuted at $279.99. Ecovacs is actually changing the name of one of its older models, the Deebot Ozmo 950 to the Deebot Osmo T5, adopting the new "T" name going forward.
Inside the new Deebot Ozmo T8 AIVI is a 240 ml water tank — which means it can cover more than 100 minutes of mopping time and 2,000 square feet of space. The 5300mAH Lithium Ion battery keeps the vacuum running for more than three hours — and across more than 3,000 square feet. There's also a live video stream that people can tap into from the vacuum in the Ecovacs home app, so they can keep an eye, remotely, on pets or on any area they want of their home, while using the robot just by sending it from room to room.
The Deebot Ozmo T8 AIVI can be purchased today on Ecovac's own web site as well as other retail outlets.
Ecovacs Deebot Ozmo T8 AIVI Robot Vacuum Cleaner & Mop with Smart Objection Recognition, Advanced Laser Mapping, Custom Clean Programming Options, High Efficiency Filter, 3+ Hours of Runtime