Like GearBrain on Facebook
Ecovacs makes solid robot vacuums priced at the higher end of the market, which makes them competitors to iRobot's Roomba as well as Roborock's line of robot vacuums. Both the T8 and the T8 AIVI look very similar to each other, and share a number similar features including the ability to map your home in the Ecovacs app, and also avoid obstacles in the path.
There are a couple of big differences between the two, including the price, which clues you in to a reason one of the Ecovacs stands out and may be more attractive to many people. Here's how to tell which robot vacuum you should pick for your specific needs.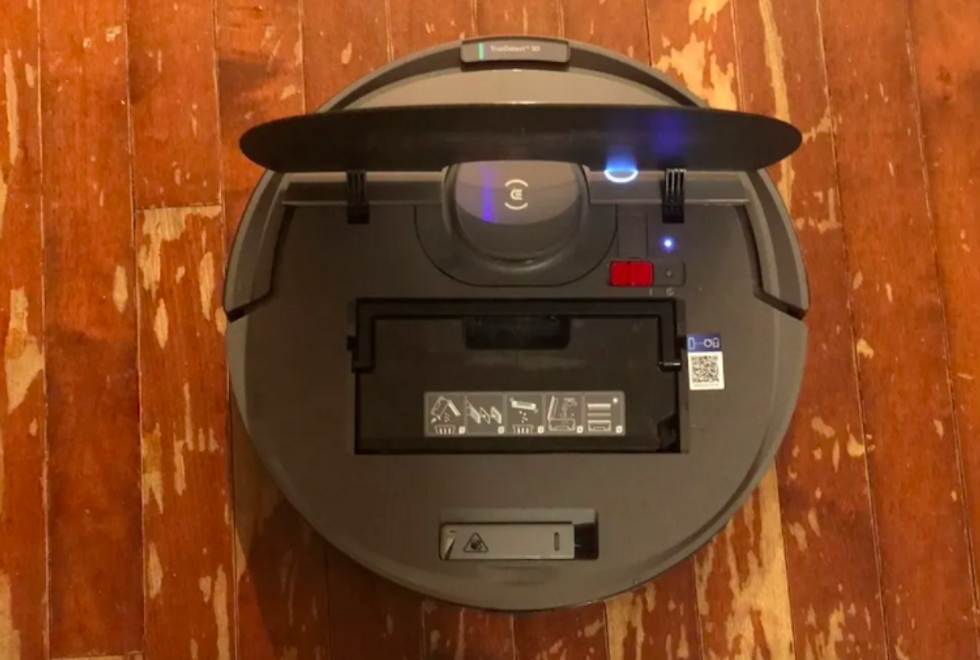 The Ecovacs Deebot T8 empties from the top, just the T8 AIVIGearBrain
Ecovacs T8

The $599.99 Ecovacs T8, which GearBrain reviewed, is a fairly standard looking robot vacuum — almost identical in many ways to the T8 AIVI. You have a 5200 mAh battery, a dust bin that empties from the top, and a 240ml water tank that can cover about 2,000 square feet — identical to what the T8 AIVI offers as well.
With the Ecovacs app, you can have the robot map your entire space, and also, with 3D technology, identify and mark off areas to avoid whether that's your couch or a collection of cables. The robot performed exceptionally well in our tests in avoiding these obstacles, and even more keenly, did not bump into them repeatedly, nor get tangled or caught.
The T8 also automatically identifies when it's on carpeting and wood floors, amping up the suction power when it moves on to rugs or carpets, to clean deeper in to fibers. And you can adjust the suction power as well in the app.
As for mopping, the T8 did a decent job, although you can also adjust the water level you want sent out through the mopping plate so the reusable pad can pick up extra dust and dirt.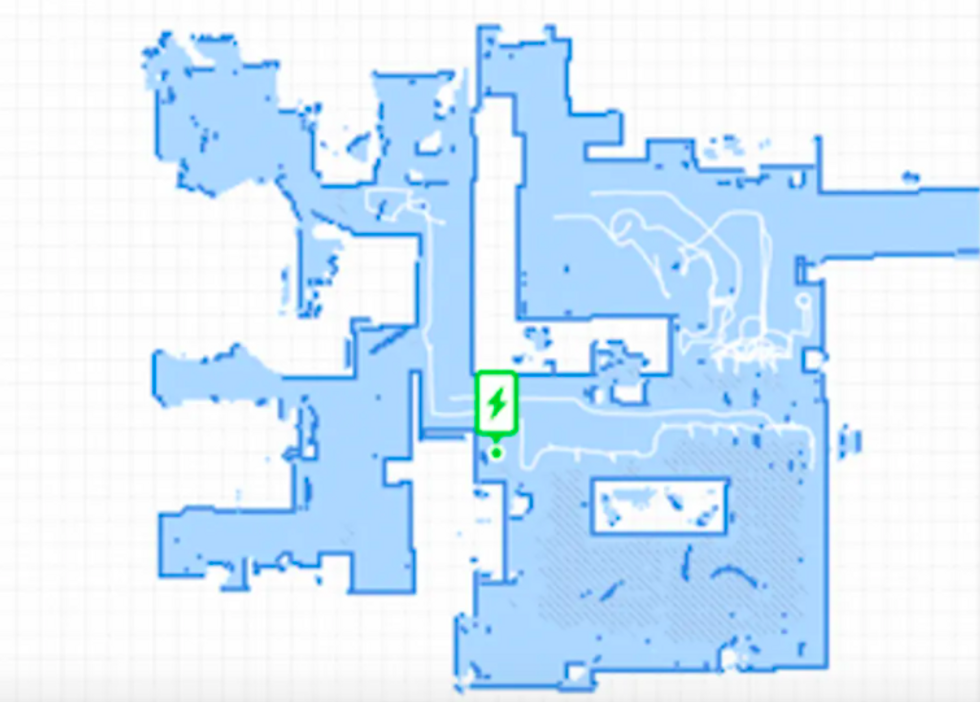 Both the T8 and the T8 AIVI can map your space and avoid obstacles including your couch and cablesGearBrain
Ecovacs T8 AIVI

The $799.99 Ecovacs T8 AIVI, which GearBrain also reviewed, shares almost of these elements as the T8 — save one substantial addition: you get a built in camera on the front of the robot vacuum that feeds a live view of your space through the app.
That camera is placed on the front of robot, and it's actually not obvious unless you're looking for it. But it's present and in use when you activate the video feed. The camera lets you look around — from the robot — at your living space, or wherever the vacuum is placed. This is a camera that's aimed very low, and it doesn't exactly tilt up. You can turn it side to side, but you're only able to do that by turning the actual robot at the same time. In other words, in some ways you're not going to get as wide a view as you would with a security camera on the wall.
You can't actually tell when the camera is working, but you can see live images as things move around a home. In addition to viewing live video, you can capture still images, and talk from the robot through a speaker attachment.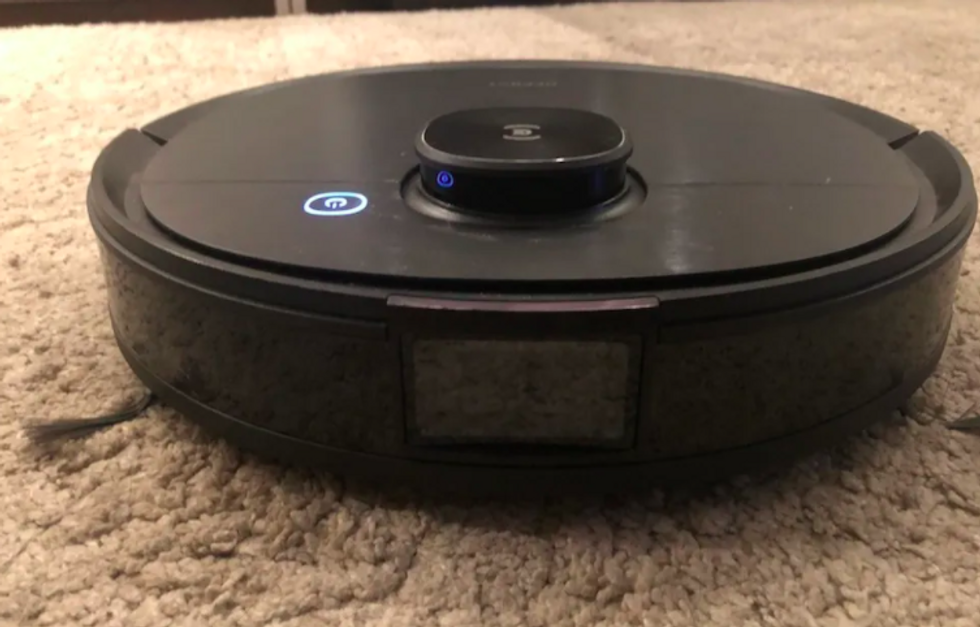 The big clue to the difference between the T8 and the T8 AIVI is on the front of the AIVIGearBrain
Which one should you buy?

Which one of the Ecovacs should you buy? It honestly depends on your needs and what you're looking to add into your smart home. If you want a robot vacuum that's excellent at navigating your space, avoiding tangles and doing a decent job at mopping as well, the $599.99 Deebot T8 is a solid choice.
If you want to add a bit more to what a robot vacuum can provide, and like the idea of adding an extra security feature to you space with a moving security camera, the $799.99 Deebot T8 AIVI is a worthwhile investment.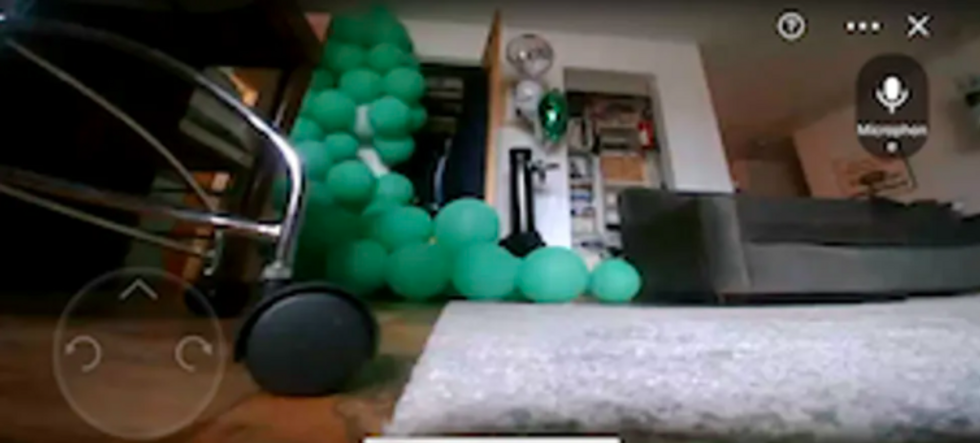 The camera view lets you get a sneak peek into your home through the appGearBrain
In addition to sharing many features, the two robots can also be updated with two accessory kits, the Auto-Empty Station, which we reviewed, which allows both vacuums to not only gain a charge when they return to the dock, but also automatically empty their dust bins. There's also an Ozmo Pro Mopping Kit, which we also tested, which enhances the robots' ability to mop — and we found very effective at tough to clean spaces, even able to pick up more than a traditional mop, such as dog hair.

We do think it's worth noting that neither robot vacuum was excellent at linking to the two major smart assistants, Amazon Alexa or Google Assistant. We were able to get both connected to Google Home, but that was through an old connection. We would not recommend you assume you'll be able to operate either robot through these voice assistants.
That said, as robot vacuums, we think both are good at what they do — cleaning floors and carpets in a space. If you're willing to spend a bit more, and want an added security feature, the T8 AIVI might be a great choice. But for $200 less, you're still going to get a solid robot vacuum with the T8 as well.
Like GearBrain on Facebook