Like GearBrain on Facebook
The Google Maps app for iOS and Android now shows the location of electric car chargers in the US, UK, Australia and New Zealand.
As well as their location, the mapping app also states what type of ports are available, how powerful they are, their pricing, and includes reviews and ratings left by electric vehicle (EV) drivers.
Read More:
Global charging networks by Tesla and Chargepoint are shown on the maps, along with chargers offered by EVgo, Blink and SemaConnect in the US, Chargemaster and Pod Point in the UK, and Chargefox in Australia and New Zealand.
All electric car drivers need to do is search with phrases like "EV charging" or "EV charging station", and Google Maps will serve up the nearest options.
"To help you make a quick decision about which station to use, we'll show you information about the business where the station is located, the types of ports available, charging speeds, and how many ports there are," said Andrew Foster, group project manager at Google Maps. He added: "You'll also see information about the station from drivers including photos, ratings, reviews and questions."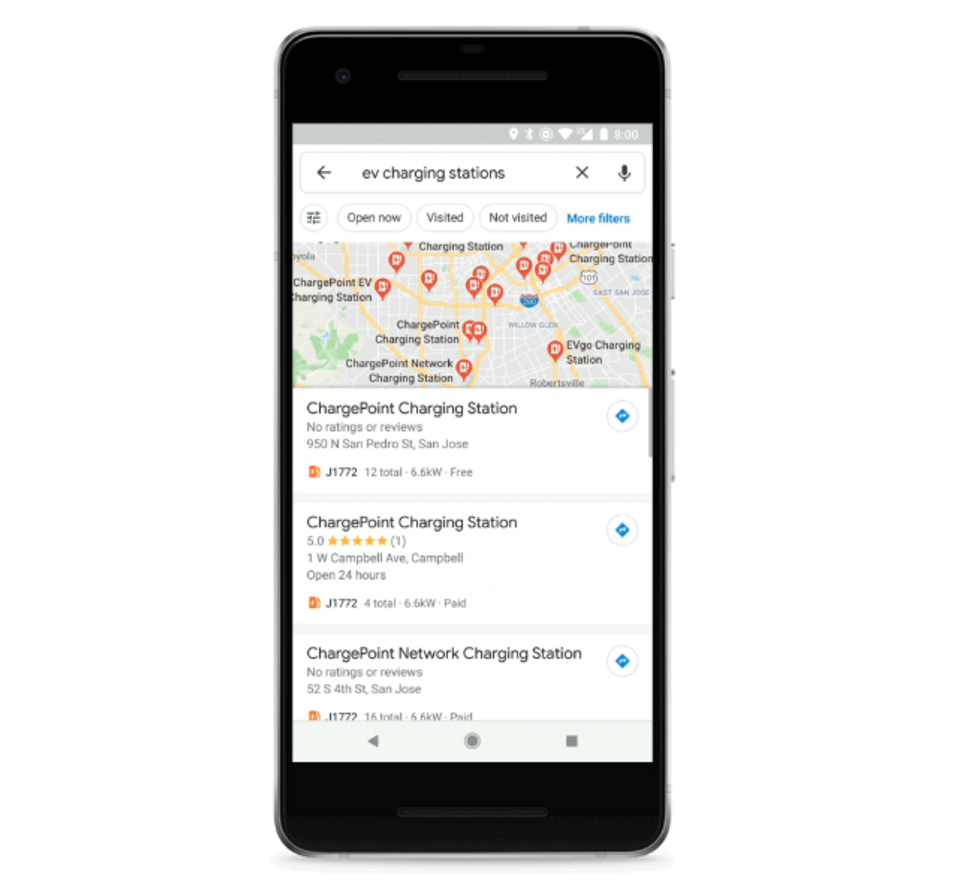 Google
While the infotainment systems of electric cars already usually show where chargers are located, having them all in Google Maps will be useful for drivers who prefer to use the app instead of their car's own navigation system.

The reviews and ratings section will also serve as an important tool for EV drivers, as chargers sometimes go offline, or are located in places which aren't immediately clear - such as at the very back of a parking lot, or in the staff parking area of a service station.
Reviews should also help flag up when EV-only parking restrictions are flouted, and when parking lot staff are unwilling to let electric car drivers in - such as those who don't want EV owners topping up their batteries at the chargers of a business park they don't work at.
One thing missing from Google Maps - at least for now - is a way of seeing which chargers are in use and which are free. As such, there is no way of knowing if a charger will be available when you arrive; some EVs, like Teslas, show in real-time which chargers are available.
From Your Site Articles
Related Articles Around the Web
Like GearBrain on Facebook