Like GearBrain on Facebook
Some Apple users have noticed that Trends in its Fitness app had disappeared after an update to iOS 14.3 Fixes suggested by some have been detailed from what we'd call draconian options — like resetting your iPhone — to just updating to the newest iOS. Neither worked for us. Nor did unpairing the Apple Watch, nor updating to watchOS 7.2.
But one simple step did work, and it was hidden in our Health app — not the one for the Apple Watch. Apple has been collecting health data on users for some time. The Apple Watch, after all, tracks everything it can about someone from their average heart rate to their physical activity. You can even store whether you'd like to be an organ donor in the Health app, and track the medication that you take. Apple may not be your doctor — but it may know almost as much about you as your primary care physician.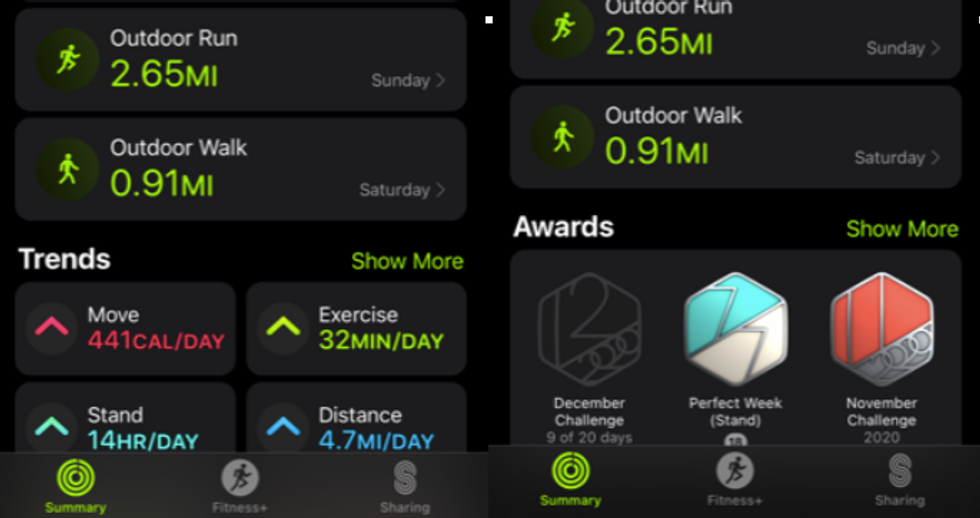 Trends appearing on the left, but missing on the right in the Apple Fitness appGearBrain
One piece of information they also request is your birth date. And after you've told them the details of your menstrual cycle, giving them the day you were born hardly seems invasive. But if you tinker regularly with your iOS and other device privacy settings, as some of us do, you may have deleted that one detail — your birth date — which is interestingly linked to more than just the Apple Watch knowing your age.

About a couple of weeks ago, in one of my regular privacy tinkering sessions, I decided to delete that piece of information, and then promptly forgot. I also didn't check my Trends in the Fitness app for several days, and then I updated both my Apple Watch 5 and iPhone X. It took several more days until I decided to tap into the Trends section of my Apple Watch, to see if I was still holding those arrows up on my end.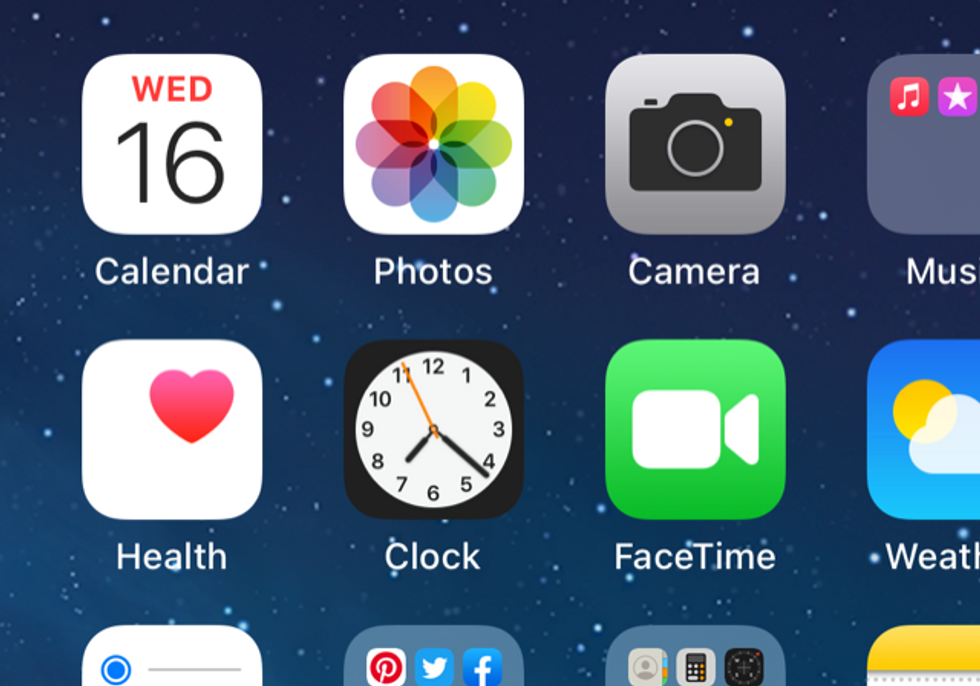 The fix is found in the Apple Health appGearBrain
That's when I discovered Trends were missing from my Fitness app — along with a lot of Health data as well. There are many experiencing this issue, and many suggestions online on how to fix it from resetting the iPhone, which is the main tether for the Apple Watch, to resetting the watch itself. Resetting of course means scraping the iPhone or Apple Watch back to its infancy stage and then reloading everything back from iCloud. Yes, it's hours. And yes, I did it. And no, it did not work.

Here's what did — and how you can check yourself to see if this data is missing as well.
Open the Health app on your iPhone.
Click on the icon of yourself, the image at the top.
Click on Health Details.
Look at the "Date of Birth" field. If blank, fill that in.
Open the Fitness app on your iPhone.
Click on Trends to see if they're back.
I tested this twice — removing the birth date, finding Trends missing, then re-entering the birth date and having Trends return. A simple fix, at least we suspect for some, for a confounding problem. And hopefully just in time for your New Year's Trends resolutions.
New Apple Watch SE (GPS, 40mm) - Space Gray Aluminum Case with Black Sport Band
How to Setup an Apple Watch www.youtube.com
Like GearBrain on Facebook