Like GearBrain on Facebook
Just like 2017 and 2018, we're expecting big things for the smart home in 2019, as what was once a niche sector of the consumer technology market goes increasingly mainstream.
In 219 we expect to see upgrades to some of the best-selling smart speakers, like the Amazon Echo and Google Home. But beyond this, 2019 will be a year where other smart home devices gain new features and abilities; it could even become a pivotal year, where smart home early adopters are now already considering trading in some of their kit for upgrades.
Read More:
Predicting future smart home devices isn't as easy as it is with smartphones. Where the latter sticks closely to an annual upgrade cycle, the former is less regular for now and trickier to forecast.

Here then, is a quick guide discussing the current state of the smart home landscape, and whether we think 2019 is the year for you to stick or upgrade.
Smart home hub
The rise of smart speakers like the Amazon Echo and smart displays like the Google Home Hub feels like it has cast the smart home hub aside. But not everyone wants to use Alexa or the Google Assistant to control their home, and others still want the extra functions and flexibility of a home hub, like the Samsung SmartThings Hub or the Wink Hub 2.
We predict smart home hub sales will fall in 2019, as Echo and Google Home demand increases, thanks to consumers looking for simplicity over functionality. If you already own a device like the Wink Hub 2 then you're actually in a better position than those who rely only a smart speaker. (Check out The GearBrain, our smart home compatibility checker to see the other compatible products that work with Google Home and Home Mini as well as Alexa enabled devices.)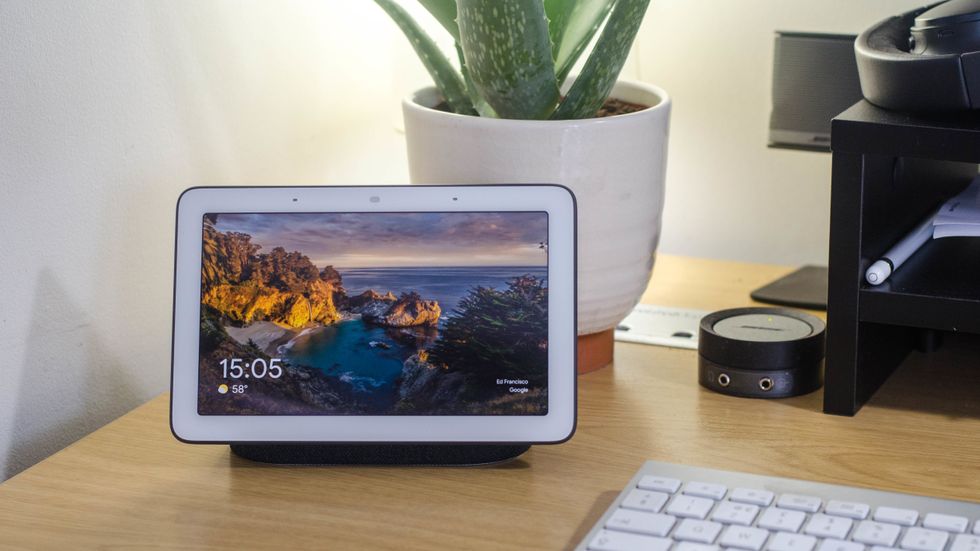 GearBrain
Smart speakers and displays

This is where we can begin to take more educated guesses about what is to come in 2019. It is likely that Amazon will launch a new Echo in 2019, with improved audio quality and an upgraded design.
It is also likely that Google will update its Home smart speaker, which has remained untouched since it first went on sale in the fall of 2016. The Home Mini may also see an update in 2019, while we expect the newer Home Hub to remain as it currently is until 2020.
If you own an original Google Home, then an upgrade to the Home Hub in 2019 could be a good idea. The Hub's touch screen gives a lot of new functionality and makes it far simpler to control your smart home. You can still speak to the assistant, but using the touch screen feels more natural, and makes you feel more in control of all your connected devices.
Lighting
Smart lighting systems are a slow-burn sector of the smart home market, and that's a good thing. It means you can slowly build up with smart light collection, fitting bulbs gradually to every room in your home without worrying that one day a new hub will launch and not be compatible with your older bulbs.
For 2019, we suggest readers continue buying smart lights - whether you have a Philips or Lifx system, or something else. New models will surely arrive in 2019 - like the outdoors light strips Philips launched in 2018 - but backwards compatibility should not be a problem. This means your new purchases will work with your existing system.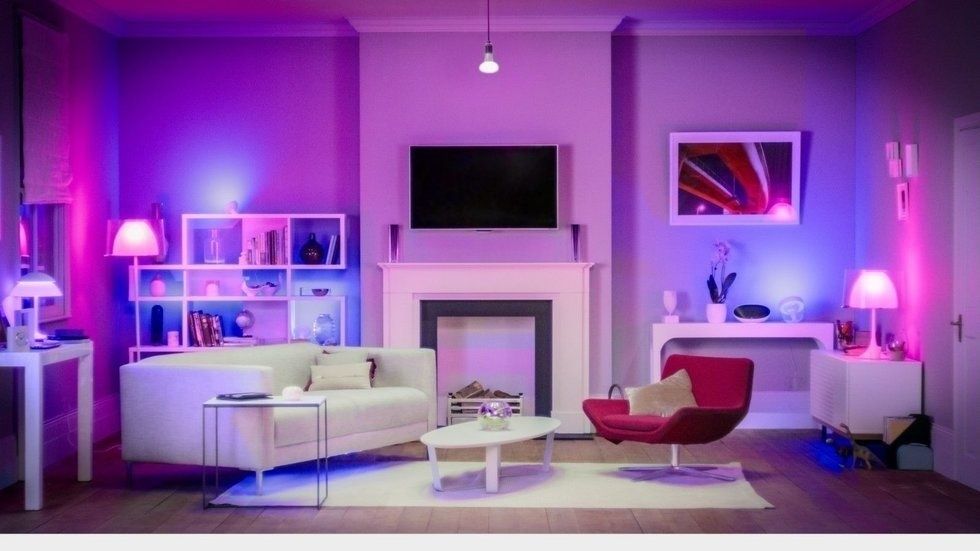 Philips
Smart plugs

This is another easy one; smart plugs are such simple devices, that your current devices will continue to work just fine in 2019. We predict there will be an increase in the popularity of smart wall outlets, where the socket itself is smart and connected, removing the need for fitting a smart plug.
Prices will surely stay low and smart plugs with multiple outlets will become the norm, as consumers demand smartness from every powered device in the home. Because of their simplicity, older smart plugs you already own will continue to work just fine through 2019 and beyond.
Video doorbell
There should be no need to throw out a smart video doorbell you already own, like those by Ring, in 2019. But we suspect newer models will arrive through the year to tempt you into upgrading nonetheless. Improved video quality is of course a worthwhile reason to upgrade, along with useful features provided by the companion smartphone app.
However, we wonder if the video doorbell market will suffer from 'feature creep' in 2019, where manufacturers eager for buyers to upgrade fit new features which aren't always entirely necessary. We predict to see video doorbells shrink in size and become more subtle, as today's models still stand out somewhat.
The bottom line is, yes, there will likely be new models launched in 2019 to make you want to upgrade. However, if your existing video doorbell already records in good quality and reliably alerts you to visitors and trespassers alike, it could be worth sticking for another year.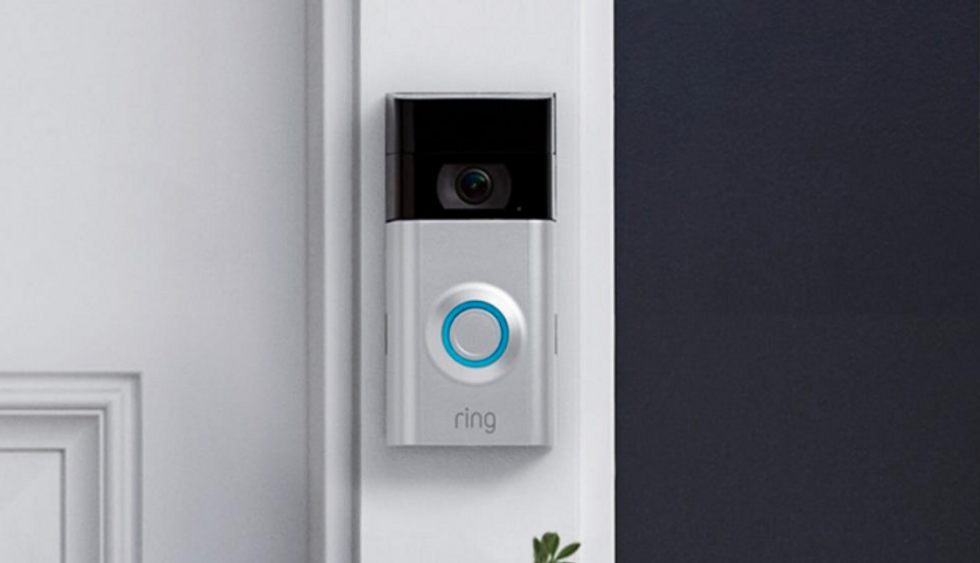 Ring
Thermostat

It would require a major update to tempt us into swapping out our smart thermostat for a new model. It's the kind of device which, once installed, set-up, and running just so, it can be left alone and rarely interacted with. As such, if you already have a Nest, Ecobee or similarly smart thermostat, then 2019 is a year to stick.
If you are yet to jump on the smart thermostat bandwagon, however, then don't delay - use 2019 as the year you take control of your home's heating and cooling, and save money on the energy bills.
Garden tech
Upgrading to a new smart irrigation system is something no one is going to do on an annual basis. In fact, we suspect most owners will fail to upgrade when a new model comes along, such is the complexity of these systems. If you already own a smart irrigation controller, like the Rachio, then we recommend sticking with what you have.
However, if you are yet to bring some smartness to your garden, 2019 is the year to do it. These devices are upgraded slowly, so one you buy now is unlikely to be immediately usurped by a hugely updated replacement.
The same applies to robotic lawn mowers, which are on an equally slow update cycle, so if you want one in 2019, go ahead. You could also apply this theory to robotic vacuum cleaners like the Roomba range from iRobot. Yes, a new model will probably arrive in 2019, but if yours works fine today, it shouldn't feel too outdated when a successor arrives.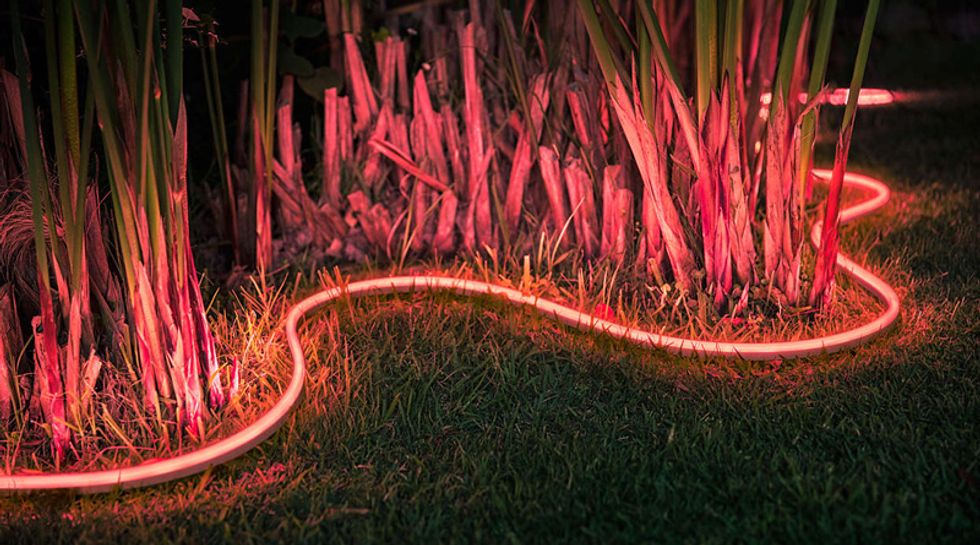 Philips
Window blinds

Rumor has it, Ikea will launch a range of smart blinds in 2019, These are motorized window blinds which connect to your smart home system and can be controlled by voice or a smartphone app.
This should bring low-cost alternatives to a market which is generally quite expensive, and perhaps even inspire fresh competition from existing smart blind companies like Lutron and Somfy.
Our advice for 2019 would be, stick with a smart blind system if you already have one - it was probably expensive and custom-made. But, if you are interested in buying a system for the first time, wait until Ikea's arrives before making your purchase.
Welcome to GearBrain TV , Home to Videos on IoT, Smart Home, Wearables and any Connected Device www.youtube.com
From Your Site Articles
Related Articles Around the Web
Like GearBrain on Facebook