Google's voice A.I. is set for a breakout year — embedding into cars, TVs and headphones and putting the squeeze on Amazon's smart assistant. The number of ways people will be able control their devices, and access Google's own apps, through Google Assistant will grow exponentially in 2018.
A slew of well-known consumers brands are making a big bet on Google's AI including Lenovo and LG. Whether that's accessing Google Photos through LG's new line of TV sets, or checking a morning commute on Lenovo's Smart Display, more consumers will run their home and car by voice through Google Assistant this year.
The gloves are clearly off between Google and Amazon. While other smart assistants include Cortana and Siri, neither of these are embedded in anywhere near the number of devices as Alexa and Google Assistant. More importantly, outside brands aren't welcoming space inside their devices to other voice assistants.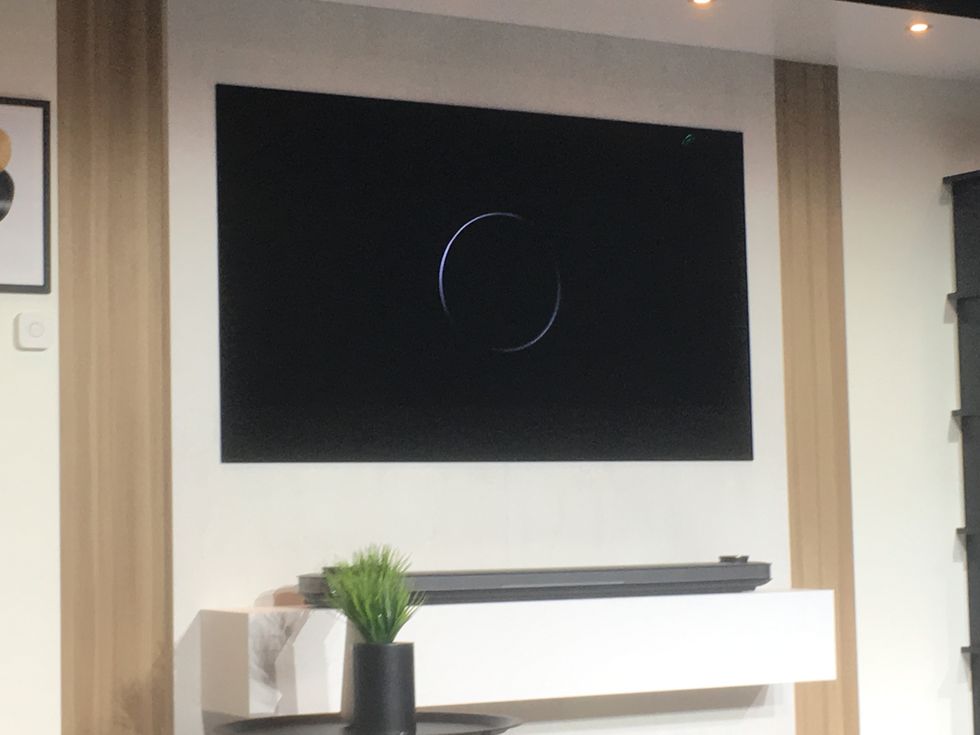 Google Assistant is coming to LG new ThinQ AI TVs GearBrain
While Amazon and Google both boast of the number of their own smart speakers sold (Google says it's sold more than one Google Home device every second since October) — adoption into third-party devices is crucial. Whether that's TVs, smart displays, washing machines and even cars — for Alexa and Google Assistant to be so ubiquitous that you just use it without thinking, they have to follow you everywhere. Google is making that play this year.

To start, Google Assistant will be embedded into 13 voice-activated speakers — outside of Google Home and Google Home Mini — from LG, Bang & Olufsen and JBL to just name a few. Prefer a smart screen rather than speaker? Google has inked deals for those as well to bring Google Assistant to smart displays to make video calls over Google Duo, showcase photos from their Google Photo stream and even get suggestions for their morning commute.
Google Assistant already works with more than 1,500 devices, says Google. Consumers will be able to connect to even more smart products this year including those from Abode, Insteon and Kohler and other brands — letting you check on the laundry, turn the heat up and lock up for the night.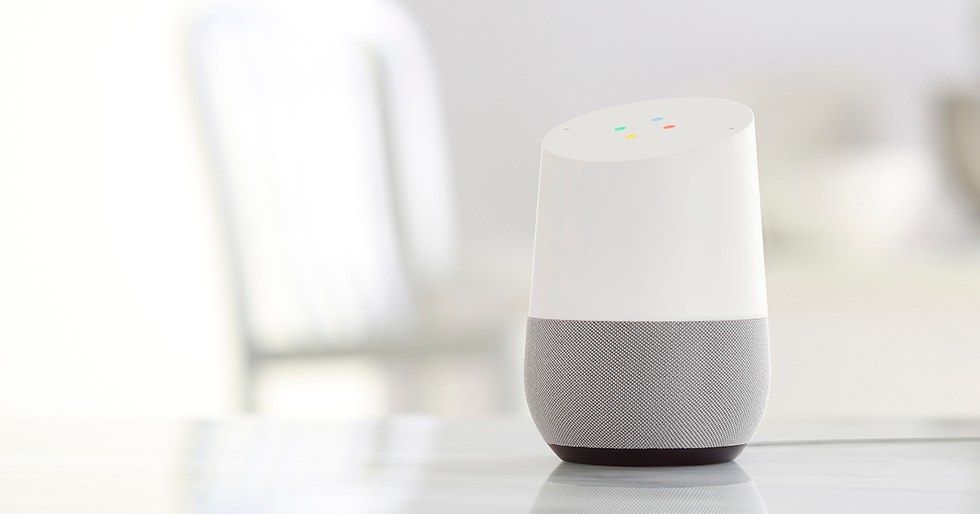 Google says it's sold more than one Google Home every second since OctoberGoogle
TVs are also a next big bet. LG, known for their flat-screen TVs, believes customers want to do much more than watch the Golden Globes, for example, on their sets. With Google Assistant inside, you can check the weather, play music and even control other smart home devices right from the TV. And Google Assistant will be chatting in your ear through headphones from Sony and Jaybird, among others.
While many consumers are aware of how a smart assistant can help them in the home — voice command in the car is still a new idea. Both Google and Amazon are pushing to bring conversational control into your vehicle whether that's Byton's futuristic concept car with Alexa inside, or getting updated information about your Tesla through Google Assistant.
Now Google is stitching its Assistant into Android Auto, which already lets drivers listen to playlists from Spotify, find directions through Waze, and send messages via WhatsApp. While you'll need your smartphone at first, Google says its working with carmakers to eventually put Google Assistant directly into vehicles.
A smart A.I. that follows you wherever you are — home, during the commute, during a morning run or while traveling — gets us much closer to the J.A.R.V.I.S. of "Iron Man" stories. The question is still which artificial assistant will consumers choose — even as Google Assistant and Alexa are pushing hard to be the only voice they can hear.
(You can visit GearBrain's Here's everything that works with Google Assistant and Amazon Alexa to learn more about what works with Google Home and Google Home Mini.)