Google has several new Nest security devices, some of which include updates to existing products. Two, the Google Nest Doorbell and the Google Nest Cam, both battery-powered, will be available later this month — and can be installed anywhere someone wants in their home as they don't need a wired connection.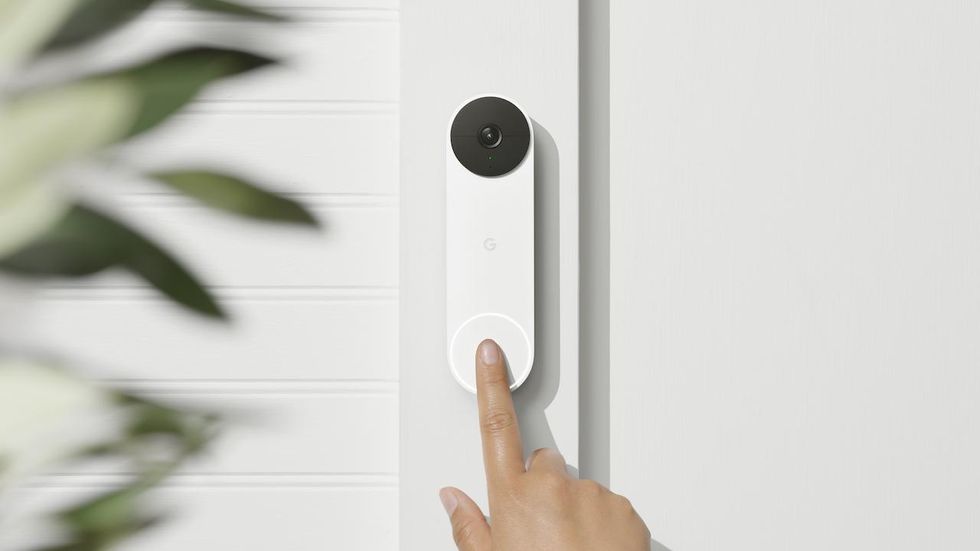 The new Google Nest Doorbell is battery-poweredGoogle
Google Nest Doorbell

The new Google Nest Doorbell is a battery-powered security device, which has three hours of event video history, and four kinds of alerts: packages, people, animals and car.
Everything needed to install this smart doorbell is in the box, including a 20-degree wedge, and a chime can be played through a Nest speaker or Nest display.
You can grab live views through the Google Home app, create custom activity zones there as well, and also launch two-way talk.
Through the camera, people will be able to see both the ceiling and floor, as well as packages 8-inches away. And the device will continue to record even if the power or internet is down — up to one hour of local video can also be stored, translating into one week's worth of events. When the power is back on, or an Internet connection detected, the footage will then upload through an encryption process.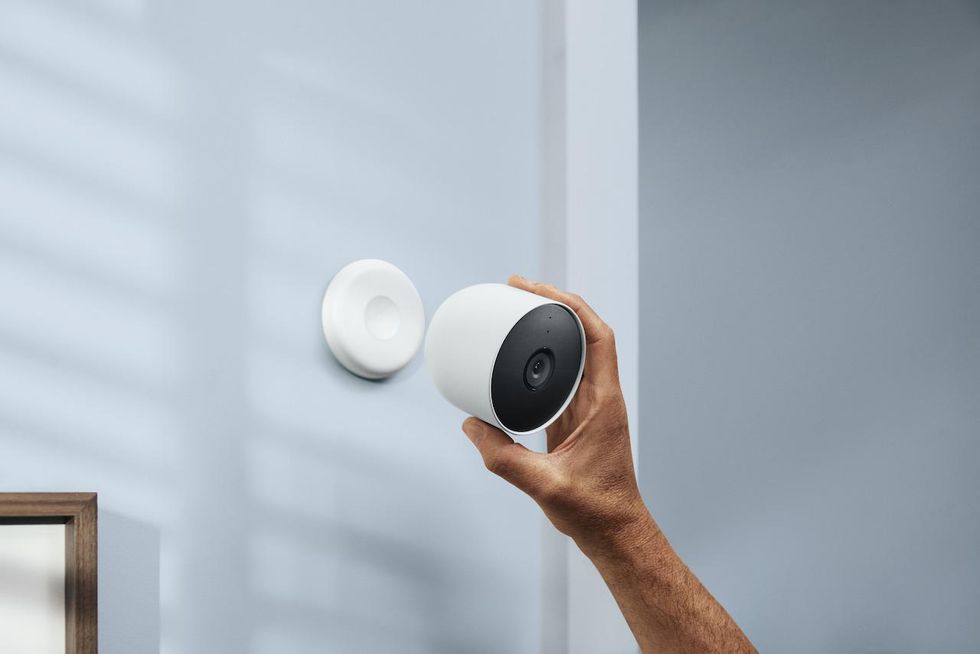 The battery-powered Google Nest Cam has a built-in rechargeable batteryGoogle
Google Nest Cam

The new Google Nest Cam is also battery-powered, with a built-in rechargeable battery. The device can be used both indoors and outdoors as well.
The battery read out, in other words how much time is left, will also be more sensibly displayed, allowing people to know how many days, weeks or months are left — not just the percentage. Additionally, a battery saver will kick in when the device detects it's running low.
Additionally, there will be three types of alerts, one for people, cars and animals. And people can tap into the view from the camera from the Google Home app, where they can pick up three hours of video history. (A Nest Aware subscription can expand that to 30 days, with other plans expanding that as well.)
The camera will also let people know when the device is sending video back to Google via an LED status light — and like the Google Nest Doorbell, it can record about an hour's worth of events as well when not connected to power of the internet.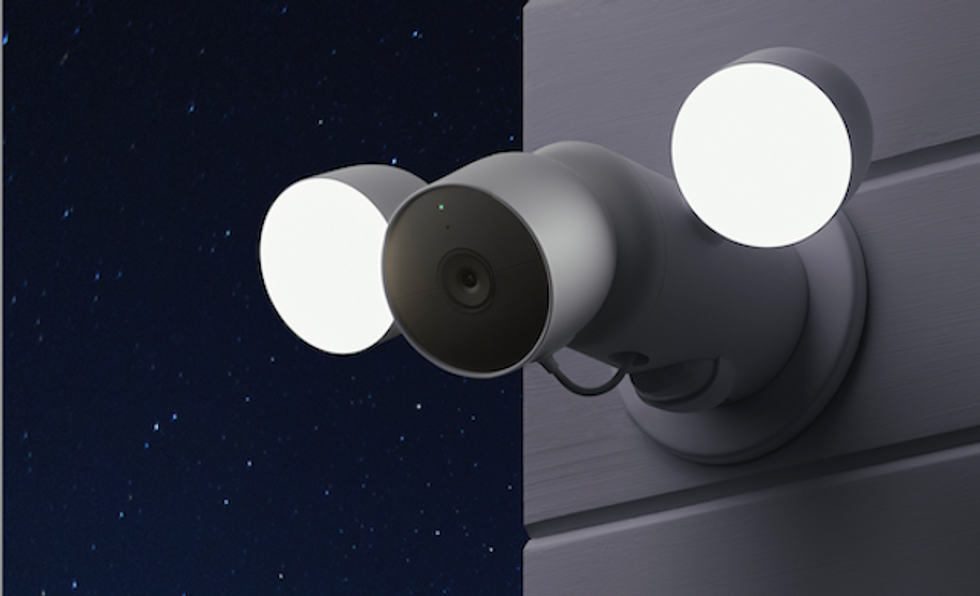 Google Nest Cam with Floodlight will be priced at $279.99Google
Other Nest devices

Google is also launching a Google Nest Cam with floodlight, the company's first connected floodlight camera, which will tap into on-device machine learning and won't just react to any movement, but specific motion. For example, a dog walking at night will alert the floodlight, but not a car passing by. That will be priced at $279.99. It too can record about an hour's worth of movement when not online or connected to power.
There's also a Google Nest Cam that is wired, designed for the indoors, and is the most affordable Nest Cam from the company, priced at $99.99. This device will also record if the WI-Fi is down.
The battery-powered Google Nest Cam will be available August 24 at Target, Best Buy, Walmart and the Google Store plus other retailers for $179.99.
The Google Nest Doorbell will also be available starting August 24 at the same retailers and also for $179.99, in colors including snow, ivy, linen and ash.
Check out The GearBrain, our smart home compatibility find engine to see the other compatible products that work with Google Assistant enabled devices.
The GearBrain, First Compatibility Find Engine for Smart Devices www.youtube.com