Like GearBrain on Facebook
Google's new Seamless Setup makes it much quicker and easier to add compatible new devices to your smart home.
It builds on the existing ' Works With Google' system, which you may have seen carried on the boxes of many smart home devices , and makes things even simpler.
Read More:
What Seamless Setup does is bypass the process of first setting up a new smart home device using the companion app created by its manufacturer, before then adding it to your Google Home system.
Without the need to install the companion app first, you can simply plug in the new device, power it up for the first time and add it directly to your Google setup using the Google Home app.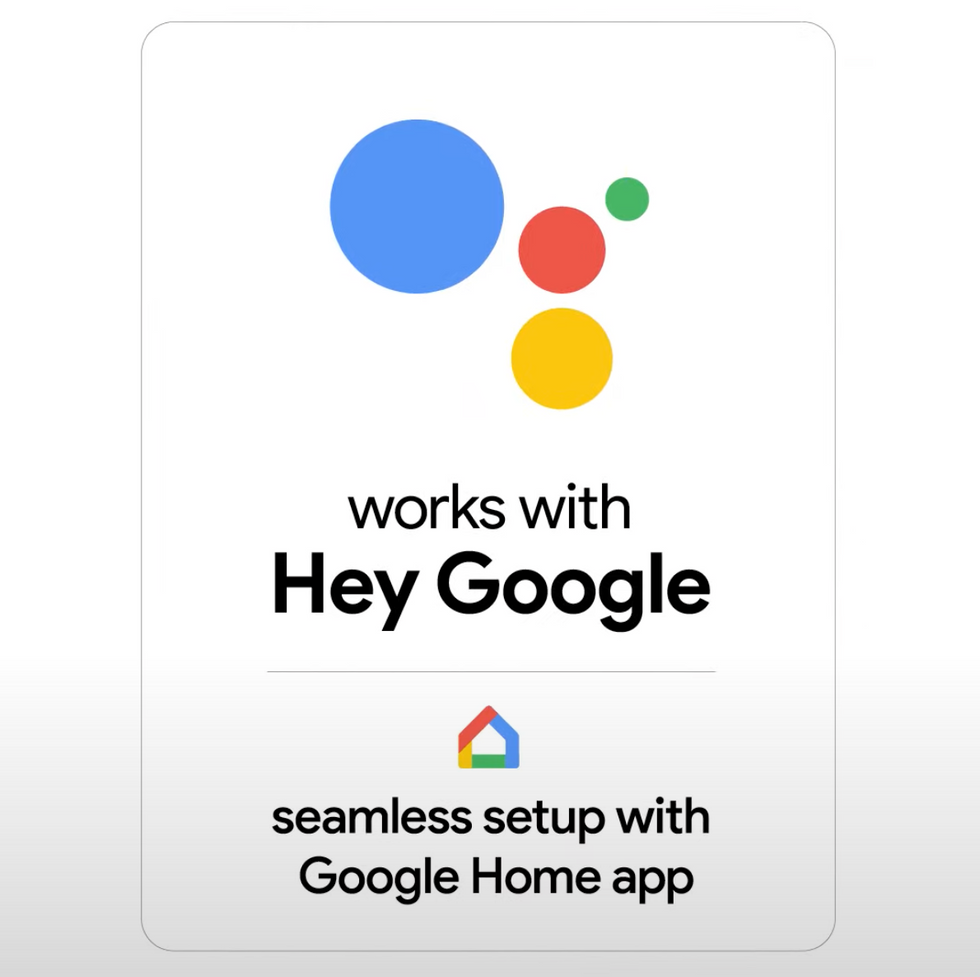 For now, only smart lights work with Google Seamless Setup Google
This can save a fair bit of time, but also removes a lot of complexity, since without Seamless Setup smart home builders often had to jump between Google and third party apps multiple times to set up each device. If the device you are installing has Seamless Setup, there's no need to even download the manufacturer's own app.

You also don't need to worry about connecting the device to a hub or bridge, as it connects directly to your Google or Nest smart speaker or display , like the Nest Hub, Google Home Mini, or Nest Audio .
How to set up a device using Google Seamless Setup
All you have to do is switch your new device on, then follow these simple instructions:
Open the Google Home smartphone app
Tap on the + in the top left corner
Tap on Set Up New Device, then New Devices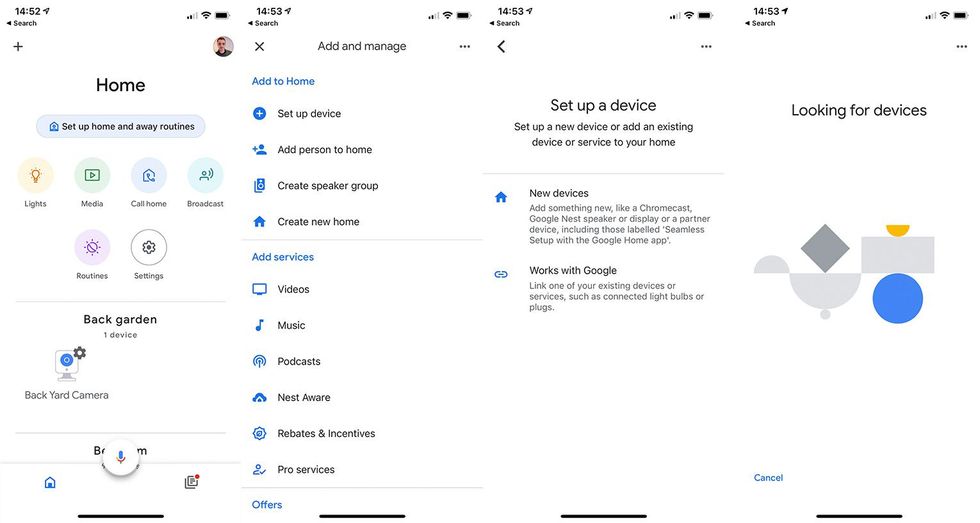 Google Seamless Setup instructions GearBrain
You might need to confirm the home in which the device is being installed, then tap Next and wait for the Google Home app to search for the new device waiting to be set up. Now tap on the device, assign it to a room, give it a name, and you are done.
The new device now works with the Google Home app and Google Assistant just like any other, but without the need to interact with its manufacturer's own home or smart home system.
Which devices support Google Seamless Setup?
The answer to this is, not many – at least for now. As of January 2021 you are mostly limited to smart lights , including Cync (formerly called C by GE), Sylvania Smart+, Philips Hue Bluetooth, Nanoleaf, and the Smart LED Bulb M2 by Yeelight.
You can see the full list of devices that work with Seamless Setup on Google's support pages here .
Check out The GearBrain, our smart home compatibility checker to see the other compatible products that work with Google Assistant enabled devices.
Introduction of The GearBrain, The First Compatibility Find Engine for Smart Devices www.youtube.com
Like GearBrain on Facebook