Like GearBrain on Facebook
A faulty software update has been breaking Google Home smart speakers for the past two weeks.
Reports of the buggy update began circling on Twitter, Reddit and Google's support forums earlier in October, but only today has Google said a fix is being worked on.
Read More:
A common symptom is that the speaker becomes completely unresponsive, but with its white status lights constantly illuminated.
The issue appears to only affect the Home and Home Mini, not the larger Home Max or the Hub smart displays by Google and its Nest smart home division.
Google said in a statement emailed to GearBrain: "We are aware of an issue in which a firmware update is causing a small number of Google Home and Google Home Mini devices to no longer function. We're working on a fix and are replacing devices in the meantime."
An issue here is how the Home smart speakers receive software updates invisibly and often without the user's knowledge. This can lead to the issues Google customers are seeing here, where their device has updated without their knowledge or permission, then become unusable as a result.
Some users suffering from the problem found turning their Google Home speaker off and on again fixed then, while others had to resort to performing a factory reset.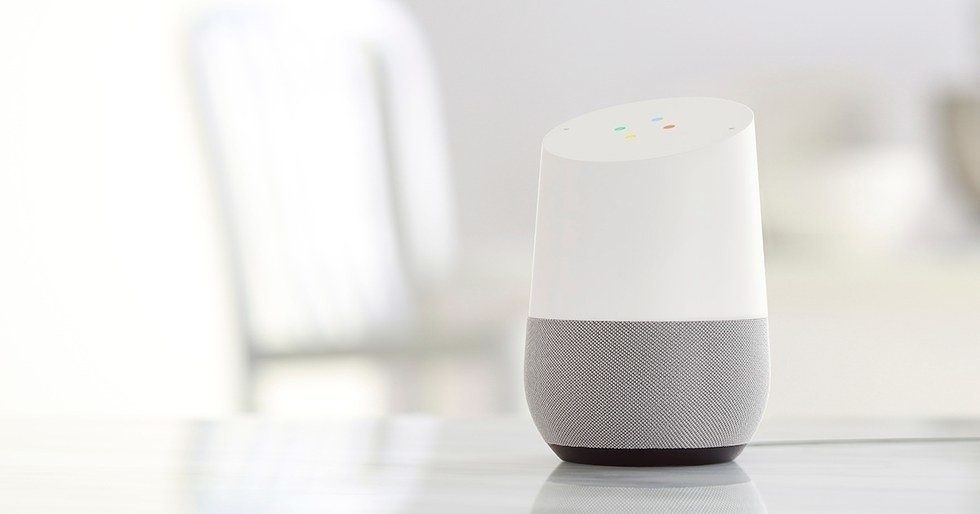 Google is trying to fix a problem that has left some speakers completely dead Google
However, some Google Home speaker users haven't been so lucky, and their devices are no longer working no matter what they try. At first, Google told customers it would only replace faulty speakers still covered by the one-year warranty. Older devices would not be replaced, customers were told, despite it seeming to be Google's software update which broke them.

Numerous posts on Reddit and Google's support forum report how both the Google Home and Home Mini smart speakers are having problems, with some speculation that the touch-sensitive volume buttons on the top of each device could be to blame. Some owners claimed using a different power cable fixed the problem and made the firmware update install correctly.
Many others, however, say their Google Home speakers are dead and completely unresponsive.
Google acknowledged the issue in late-September, posting to its support forum: "The team is working on this issue and checking the root cause since not all Google Home devices are affected."
In the early hours of October 23, Google employee Rachel Chambers posted on the support forum saying: "The team is aware of these specific issues...and we're actively working on a fix."
Chambers added: "It has been very difficult for our team to diagnose this issue and we understand why many of you have been frustrated with this ongoing process."
Google will now be sending private messages to customers who have posted to
this support thread
about the problem.
Check out The GearBrain, our smart home compatibility checker to see the other compatible products that work with Google Home and Home Mini

Unboxing in 10 Seconds - Lenovo Smart Display with Google Assistant www.youtube.com
From Your Site Articles
Related Articles Around the Web
Like GearBrain on Facebook