Like GearBrain on Facebook
Google caused a stir this summer when it transitioned away from the Works With Nest platform to a new system called Works With Google Assistant. Primary concerns were centered on services like IFTTT no longer working with the new platform.
First, the company offered a compromise to keep IFTTT users happy (and in control of their smart home automation), and now, Google Nest has shed more light on what will come next.
Read More:
Announced in a blog post after the company's hardware launch this week, Google Nest explained how tighter integration with smart home devices and services from third parties will come to the Works With Assistant platform in 2020.
There are three sections to Google Nest's plans. The first is called Device Access, and is where "qualified partners" will be able to request secure access to, and control of, your Nest devices. As an example, Google Nest suggests, if you have a security system with Device Access integration, you'll be able to view and control your Nest cameras and other devices from the app of that security provider.
Companies granted Device Access privileges will be required to pass an annual security assessment run by Google Nest to ensure they meet its data safeguard standards.
The second part is called Home Routines and offers a way for smart home devices to talk with, or give instructions to, Google Nest products. Most specifically, Nest devices will be able to trigger routines. The system sounds similar to IFTTT (If This, Then That), where devices can talk to each other no matter which company produces them.
Michele Turner, director of product and smart home ecosystem at Google Nest, said: "For instance, if your connected smoke alarm identifies an emergency in your home, a Home Routine can flash your connected lights and turn them red to give you a visual clue."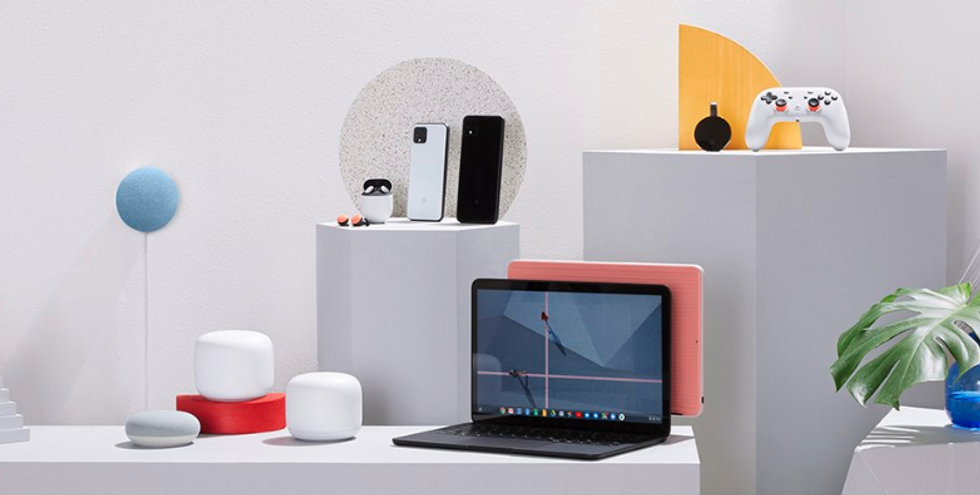 Google wants its products to work more tightly with others in the homeGoogle
Or, Turner continues: "When it's clear there's nobody home, a Home Routine can turn down your thermostat, turn off your lights, and run your smart vacuum."

Google Nest will also let users build their own Routines from scratch, or opt into common ones created by Google Nest or authorized third-party smart home firms — again, this sounds similar to IFTTT and its applets.
The third element to all this is called Device Access for Individuals, which is a sandbox for what Google Nest calls "smart home developer enthusiasts" to participate in. This gives them direct control over their own Nest devices for creating private and more complex integrations and automations. Hopefully this will appease the smart home die-hards who are concerned about their complex IFTTT applets not being compatible with the new Works With Assistant platform.
Unfortunately though, smart home users who want all of this will have to wait. Google Nest says Home Routines will be "coming early next year, with partner-made routines available later in 2020."
Turner added: "We're doing the hard work to make your Nest devices more secure and protect your privacy long into the future. What this means for you is better privacy and data security, and the flexibility to safely work with thousands of products from partners to create your helpful home."
Check out The GearBrain, our smart home compatibility checker to see the other compatible products that work with Google Assistant enabled devices.
Google, RB-YRD540-WV-619, Nest x Yale Lock with Nest Connect, Smart Lock, Satin Nickel
From Your Site Articles
Related Articles Around the Web
Like GearBrain on Facebook