Like GearBrain on Facebook
The launch of the peculiar Amazon Echo Show on May 9 caused alarm bells to ring at Google. The search giant had been secretly working to bring its Android operating system, voice assistant and video services, like Netflix, to more areas of people's lives than before. Perhaps their bedroom, or the kitchen counter.
Codenamed Manhattan, that Google device is, sources within the company say, similar to the Echo Show. Following the surprise debut of Amazon's device, Google pushed its mid-2018 launch date forward to 2017 as pressure ramped up a couple of notches.
Speaking to TechCrunch those anonymous sources say the Manhattan device has a screen similar in size to the 7-inch Echo Show. It will also act as a smart hub, just as the screen-less Google Home does now, and include the company's Google Assistant — a rival to Amazon's Alexa and Apple's Siri.
The two sources say the device will have YouTube, Google Photos and video calling, as well as all of the smart home features of the Google Home — meaning voice commands will see it interact with Nest thermostats, August door locks, Philips Hue light bulbs and more.
Earlier this week, Google blocked the Echo Show from accessing YouTube, saying the device was providing a "broken" user experience.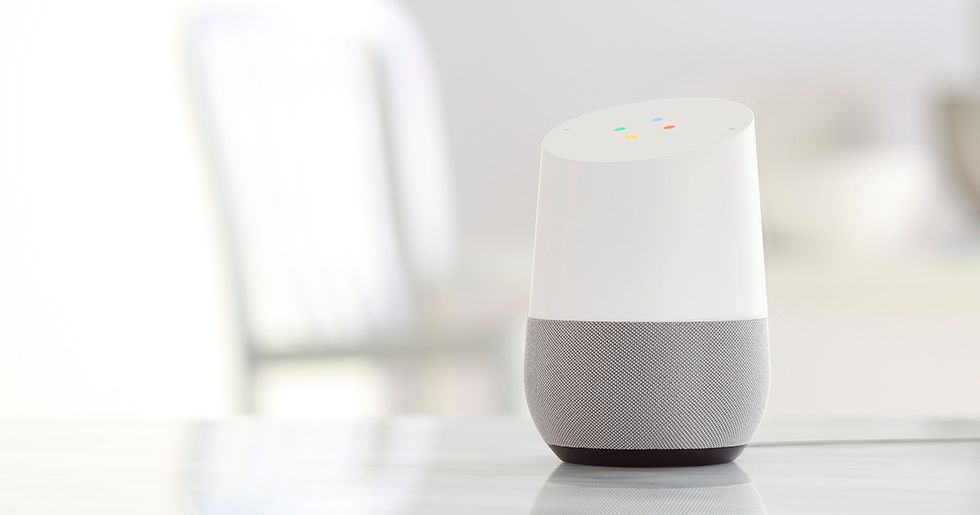 A future version of the Google Home could have a screenGoogle
Claims say Google initially focused on a television-sized device to bring all its aforementioned services into the living room. But with the Chromecast and Google Home already doing that — without the expense of creating a large-screen television — Manhattan pivoted into a new device category, one launched by Amazon, whose Echo Show put stress on bringing the Google product forward to 2017.
TechCrunch's sources say getting Netflix onto the device is an important goal for the Manhattan team. But beyond a screen size somewhere between smartphone and tablet, little is known about what the new product will look like. Google is reportedly talking to Best Buy's Geek Squad and Enjoy for home installation, suggesting the product will not be as portable as the Echo Show. And GearBrain has reached out to Google for more information about the device and its potential launch date.
Although Echo Show sales are unknown, Google's need for such a product is obvious. Amazon revealed a whole host of new Echo products this week, all with Alexa baked in and ready to control a wide range of smart home gadgets. Google has its Google Home, but for now that is it. With Amazon branching out and Apple poised to enter the smart speaker market this December, Google needs to move fast before it loses any more ground.
A product launch event is being held by Google on October 4, but there has been no indication that the Manhattan device will appear there. Instead, we can expect a new Pixel smartphone, a new Chromebook laptop, and Home Mini, a cut-price smart speaker to rival the Amazon Echo Dot.
Like GearBrain on Facebook