Like GearBrain on Facebook
From the Color Factory to Dream Machine, hot spots worthy of an Instagram post have been all the rage lately. The idea is simple — you pay an absurd amount for a ticket, spend around an hour in a warehouse-turned-playhouse and take pictures to stunt on Instagram. Many brands have seen the marketing opportunities in this idea — and Google decided to join.
The Google Hardware store is a cute little spin on a traditional Home Depot or Lowe's — except everything is a minimalist dream and technology-based. Situated in SoHo, participants can come in and try out Google's new products such as the Home, Pixel phones, Nest products and more.
The store itself has wood furnishings and devices disguised as paint cans or other handy tools — the overall vibe is like a pastel DIY dream with exposed brick walls and fresh green plants. Toolboxes line one side of a wall in which you'll find more Google products, including tiny pieces of paper that depict cute drawings of how to use new devices.
The main attraction of the entire place is definitely the treehouse — take a leather card holder hanging on the wall and wait for your number to be called. When you get up there, ring a Nest Doorbell, of course, and enter the rooms where a Google Home device articulates the 'Treehouse Rules' to you. You can play around with the smart hubs by asking it trivia questions, changing the twinkly lights, playing music and much more.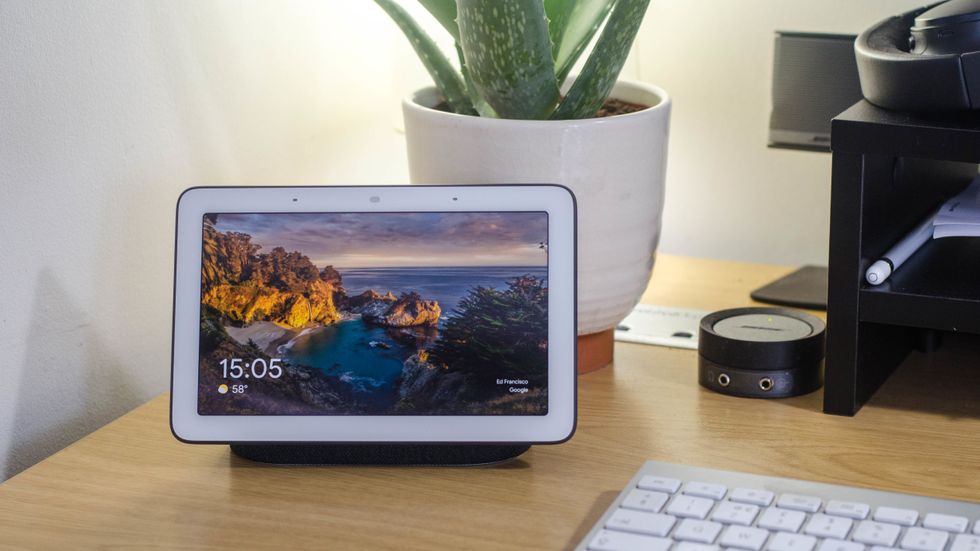 Get hands on tie with Google products at the new pop up in NYCGoogle
For the selfie-inclined, come onto the Google Treehouse balcony and say "Hey Google, take a selfie" to the Pixel 3. And guess what it does? You're absolutely right — the phone takes a selfie for you, which you'll receive in a mailbox by the exit.
This also isn't the first time Google has had a pop up in NYC — last year, they hosted a promotional pop up in partnership with "Stranger Things" to show off the Pixel phone's new AR sticker function, host a VR game corner and allow visitors to test out Google smart home hubs in tiny rooms.

The Google Hardware pop up is located at 131 Green Street between Houston and Prince Streets. The store is open from 11AM to 8PM every day until New Year's Eve — so you definitely have time to get some last minute holiday gifts. The store even has a gift wrapping station in case you're really pressed for time.
Check out The GearBrain, our smart home compatibility checker to see the other compatible products that work with Google Home and Home Mini.
Like GearBrain on Facebook