You can splurge at the holidays without sinking your budget, and these 10 ideas are perfect to tap for anyone on your list. Whether you have a child you want to surprise, or a friend who needs a little tech upgrade in their life, these are some of the best — budget — tech presents you can gift today. Your recipients will be just as thankful, and you'll likely have some dough leftover for a little something for yourself.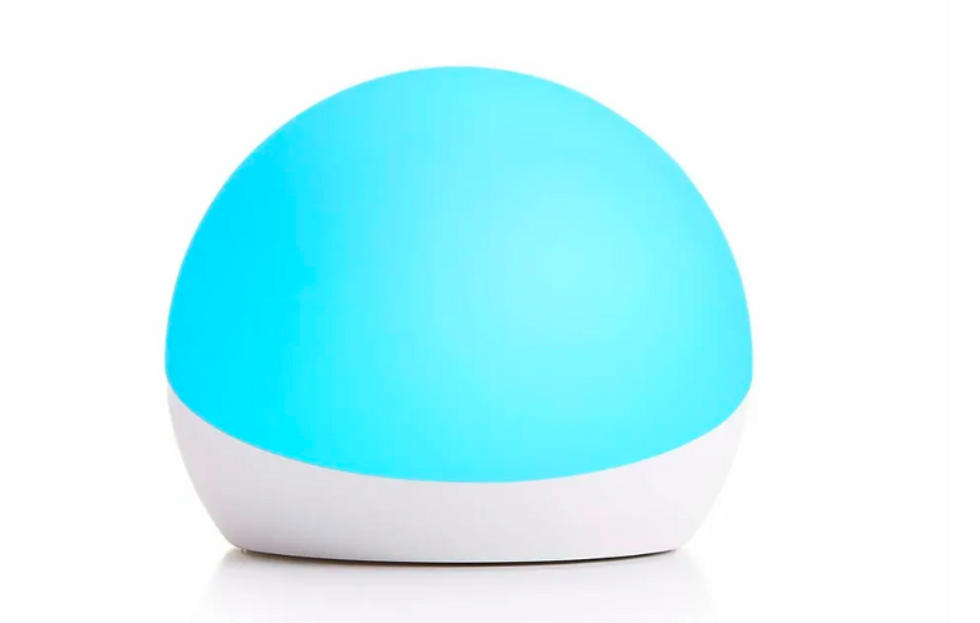 The Amazon Echo Glow changes colors and tones.Amazon
Echo Glow

Light up any space with a cute and creative light ball that changes colors and shifts tones. Amazon's $29.99 Echo Glow, one of the newest launches this year, adds a touch of whimsy to a desktop or night table. There's a Rainbow Timer, which changes colors as the time ticks down — plus the price is perfect for a pretty cool product. (Available Nov. 20)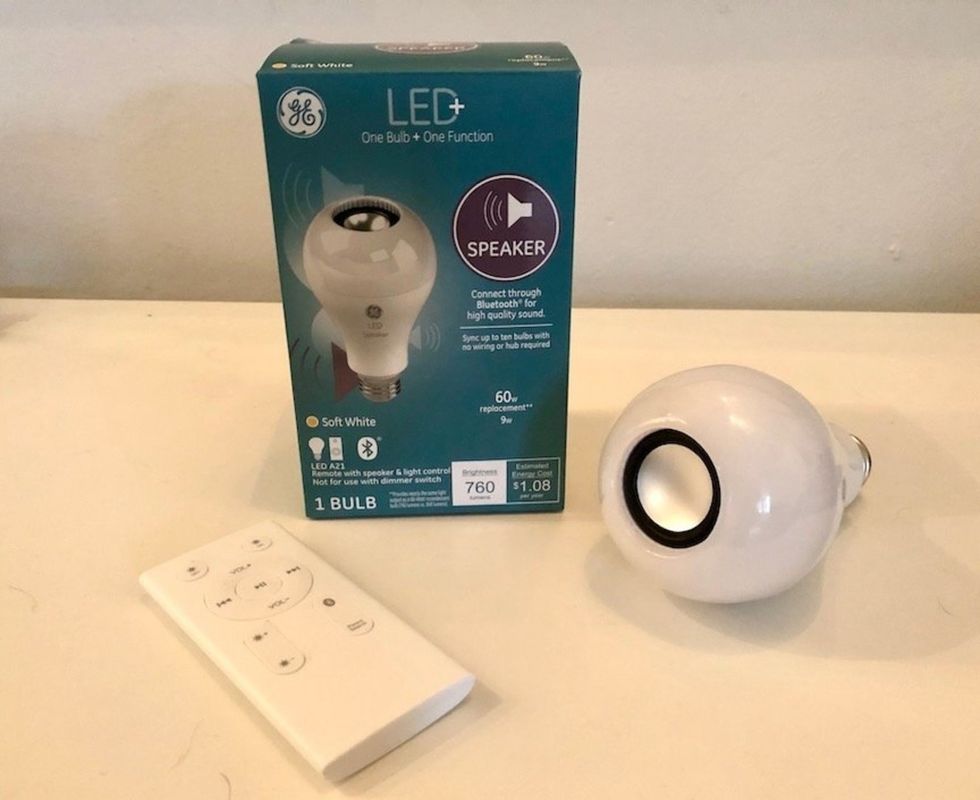 The GE LED+ Speaker Bulb pairs with a Bluetooth-compatible deviceGearBrain
GE LED+ Speaker Bulb

GE lighting is already top-notch, and by adding a speaker to their soft white light, the combo is too tempting to pass up. The $29.99 GE LED+ Speaker provides perfect lighting, superior sound, and convenience everyone will enjoy. Pair it up with a Bluetooth-compatible device and let the sound come through. You can even sync multiple bulbs for a wireless surround sound scenario.
GE Lighting 93100352 LED+ Speaker Indoor A21 Light Bulb, Bluetooth Enabled, Link up to 10 Units 60-Watt Replacement A-Line, Soft White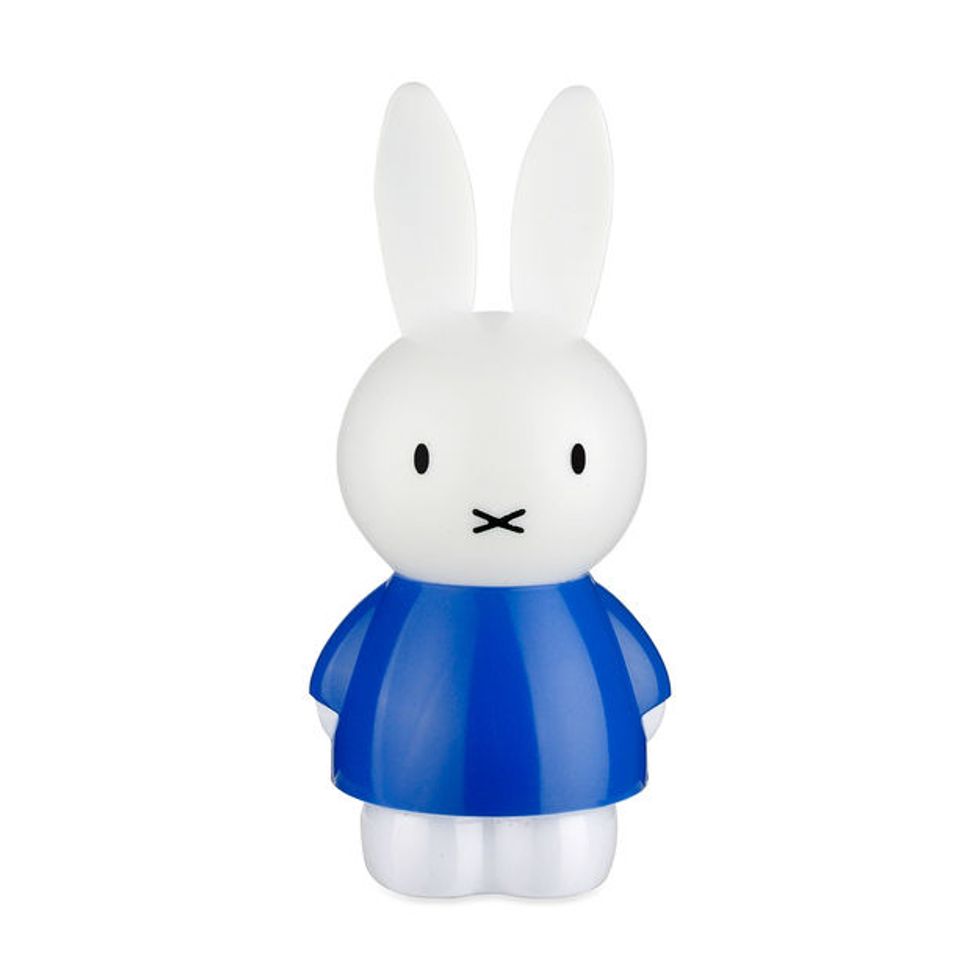 The MIffy Night Light and USB Charger comes in blue, yellow and orangeMiffy
Miffy Night Light and USB Charger

For an adorable gift that's fun and functional, the Miffy Night Light and USB Charger is one of those gifts you just have to get. The glowing LED light is just right for bedtime, and the dual USB charger is always useful. The night light switches on and off, if it detects that light is coming into the room, and has thousands of hours of life. Pick up the device for about $20, and in blue, yellow or orange.
Miffy Yellow Dimmable Night Lamp and Dual USB Night Light Bundle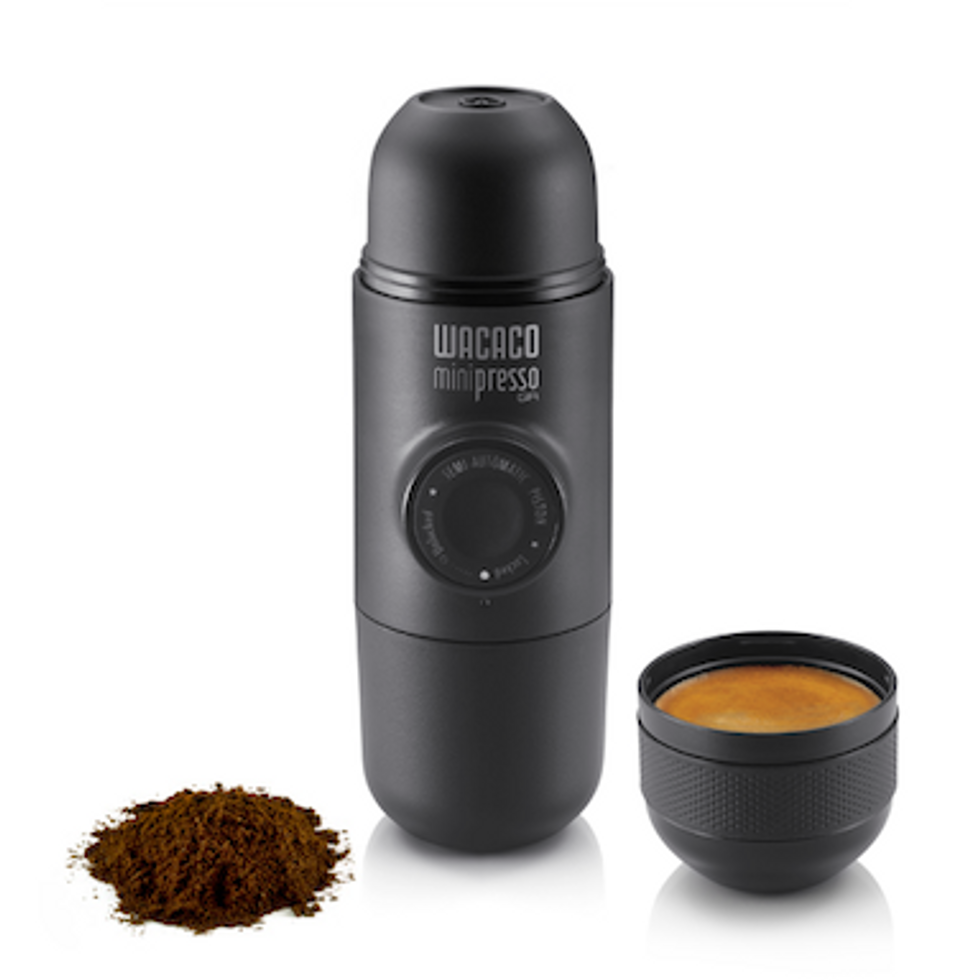 The Wacaco Minipresso brews coffee from grounds in this one simple deviceWacaco
Wacaco Minipresso GR

For a personal-sized pick-me-up that's tasty and travel-friendly, the $49.90 Wacaco Minispresso GR brews a smooth espresso from ground beans. Coffee-lovers who crave the finest and freshest flavor will warm up as they perk up, with a simple device that they never realized they couldn't live without.
Wacaco Minipresso GR, Portable Espresso Machine, Compatible Ground Coffee, Small Travel Coffee Maker, Manually Operated from Piston Action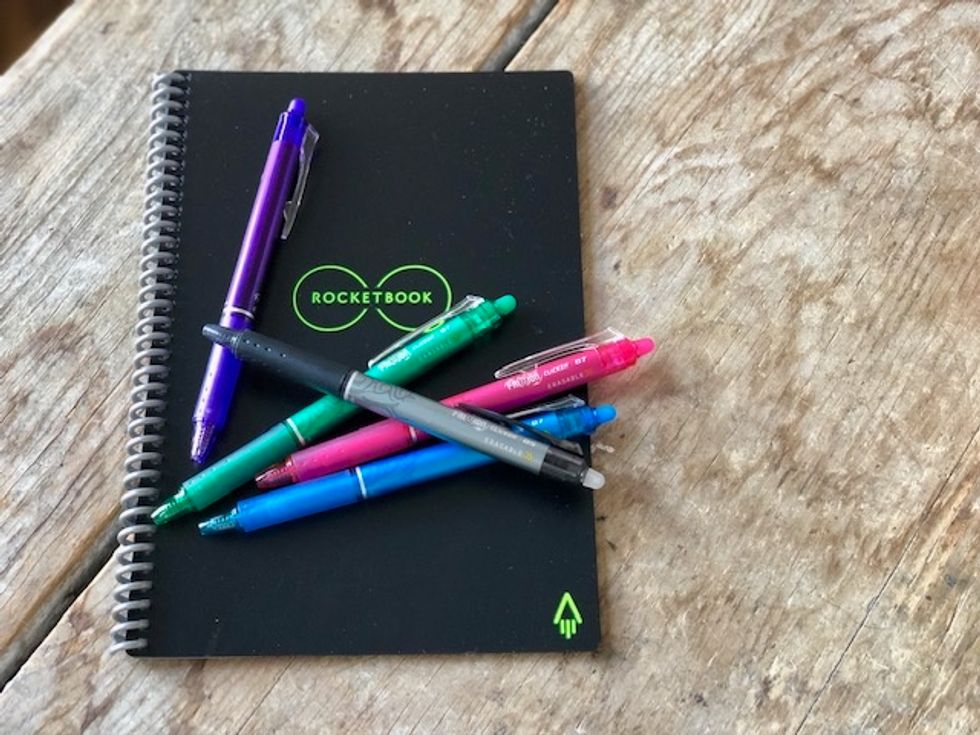 The Rocketbook Everlast notebook can be reused after uploading notes digitally GearBrain
Rocketbook Everlast (plus pens)

Combine the art of "old-fashioned" note taking with the modern marvels of today's technology with Rocketbook Everlast. Jot your info onto the $32 device, upload and store digitally, and swipe clean to start fresh. The item requires special writing implements, and when used properly, the pen-and-paper vibe translates smoothly onto a computer screen. For the person who still relies on handwriting but likes the idea of innovation, this gift's a great choice.
Rocketbook Everlast Fusion - Letter Size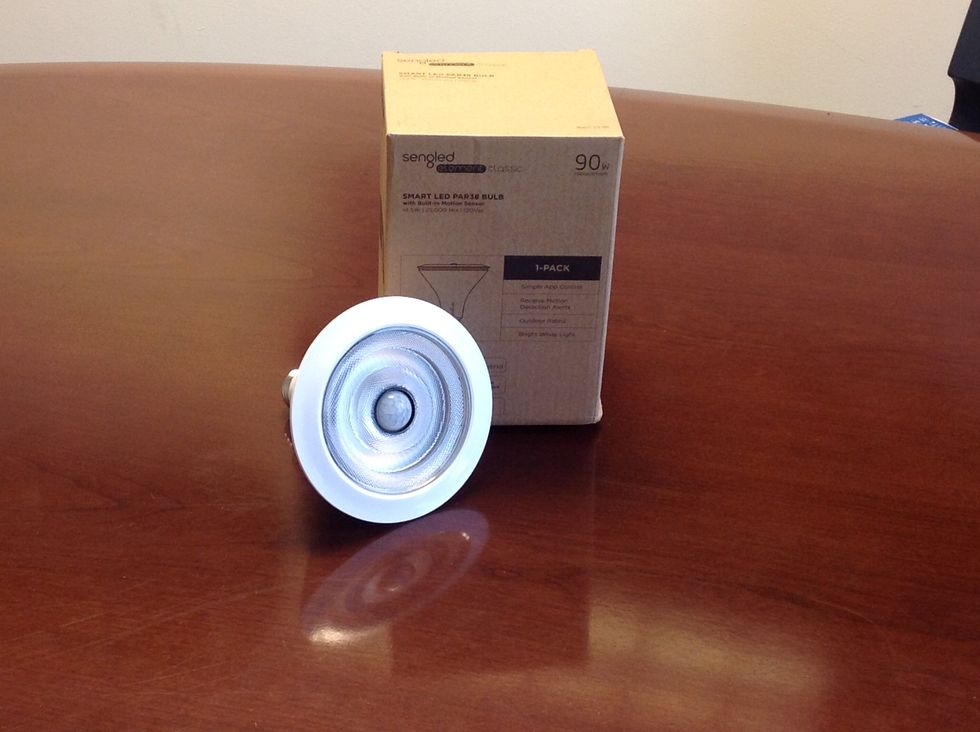 The Sengled Smart LED light bulb has motion sensingGearBrain
Sengled Smart LED with Motion Sensor PAR38 Outdoor LED

Home protection is a piece of cake with the $29.99 Sengled Smart LED with Motion Sensor. The small LED lights illuminate the property, they're durable to fight damage, and the connected app allows the user to check on motion and otherwise manage with anytime convenience. For homes with Wi-Fi or Zigbee compatible connections, this light/sensor combo is a smart solution.
Sengled Smart LED with Motion Sensor, Hub Required, 3000K PAR38 Floodlight & Daylight Sensor, Works with Alexa, Google Assistant & SmartThings, 1 Pack

The Tile Slim tracker has three years of battery lifeTile
Tile Slim

Losing personal belongings is always an aggravation, but with the $29.99 Tile Slim, items are searchable and right back where they belong. This newer item from Tile is square-shaped and about as slim as a credit card, so it can slip into a wallet or luggage tag for whenever its needed. With a 200-foot range and three years of battery life, Tile Slim covers more ground and provides peace of mind for those who could be absent-minded. Pair with the Tile app and finding lost things is a snap.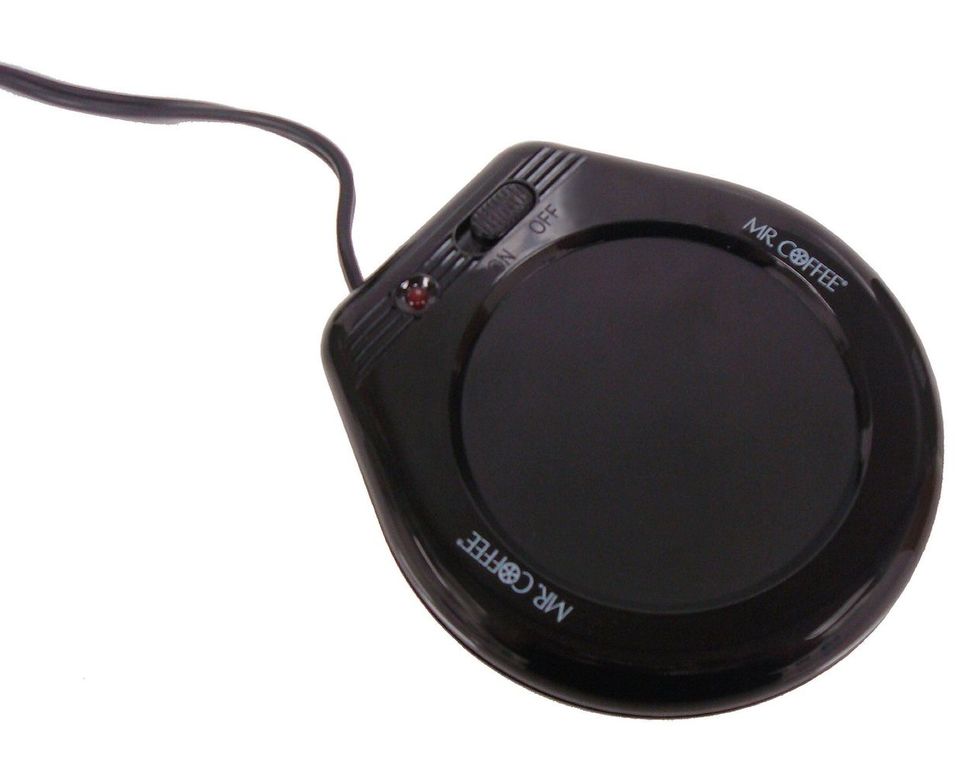 The Mr. Coffee mug warmer keeps your drink warm and toastyMr. Coffee
Mr. Coffee Mug Warmer

Too-cold coffee is never appealing, so keep that cuppa Joe nice and toasty even after it's been left out too long. Mr. Coffee Mug Warmer is a simple, affordable and convenient way to not waste coffee and sip 'till the last drop is gone. No more microwaving to reheat when the temperature stays steamy with this tech gadget which you can pick up for around $10.
Mr. Coffee Mug Warmer, Home, Office, Black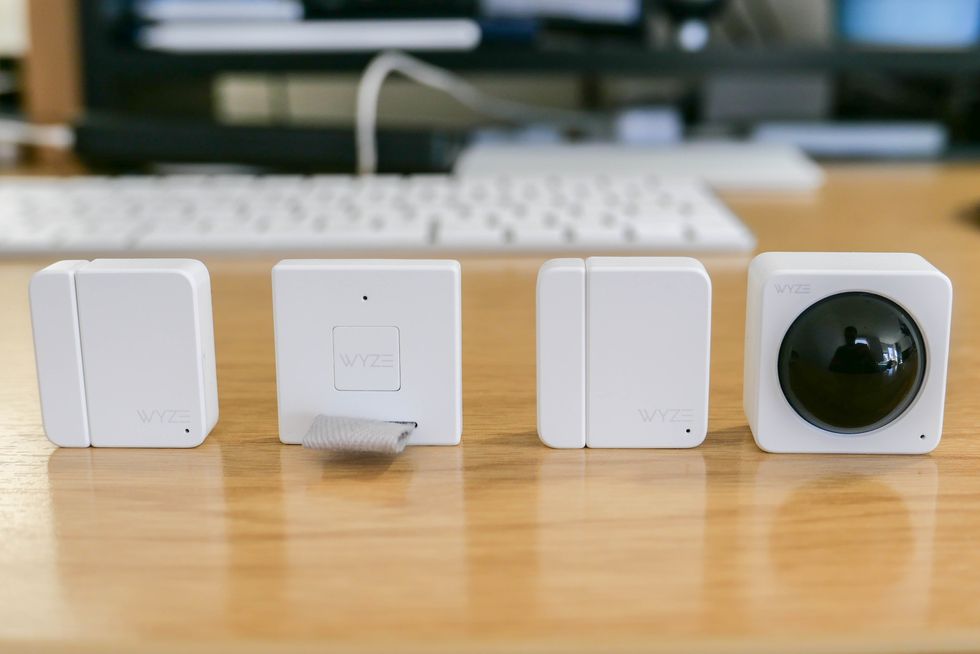 The Wyze Cam connects wirelessly and has video recordingGearBrain
Wyze Sense Starter Kit

Four parts to protection makes the $19.99 Wyze Sense make sense. The package comes with two door or window sensors, an infrared motion sensor, and a bridge to wirelessly connect those to the Wyze Cam. Set-up is simple and inconspicuous, and the connected app alerts users to any action or movement. There's video recording too for backup. The battery should last about a year, so there's no worry when your home or away. Protect a person you care about, and their season will be safer.
Wyze Cam V2 1080P Indoor Smart Home Camera with Wyze Sense Starter Kit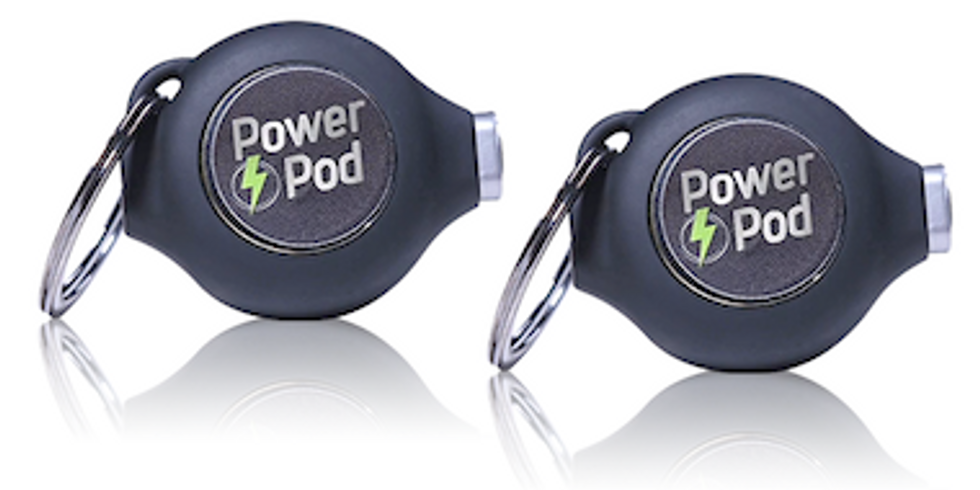 The Power Pod can add a couple of hours of juice to your Apple and Android devicesPower Pod
Power Pod

For emergency or on-the-go recharging for smartphones, tablets, and the like, Power Pod is a cool keychain that will juice up both Android and Apple gear so they'll last another two full hours. Nearly everyone's been stuck with a "dead" device, and Power Pod is a simple solution to stay connected. Get two for $19.99.
(In case you want to know what was on last year's list, visit our Holiday Tech Gift Ideas under $50 for 2018.)
What You Need To Know About Smart Speaker Assistants www.youtube.com