One part of the holiday season that can be both enjoyable and sometimes a bit stressful is gift giving. It's wonderful to find gifts that a loved one and friend will appreciate, but making sure you stick to a budget can be wonderful too. Every one of these ideas come in at under $50 — some far more affordable than that — and we're sure one of these will be perfect for someone on your holiday list.
VisionTek VTWC20 Premium Full HD 1080p Webcam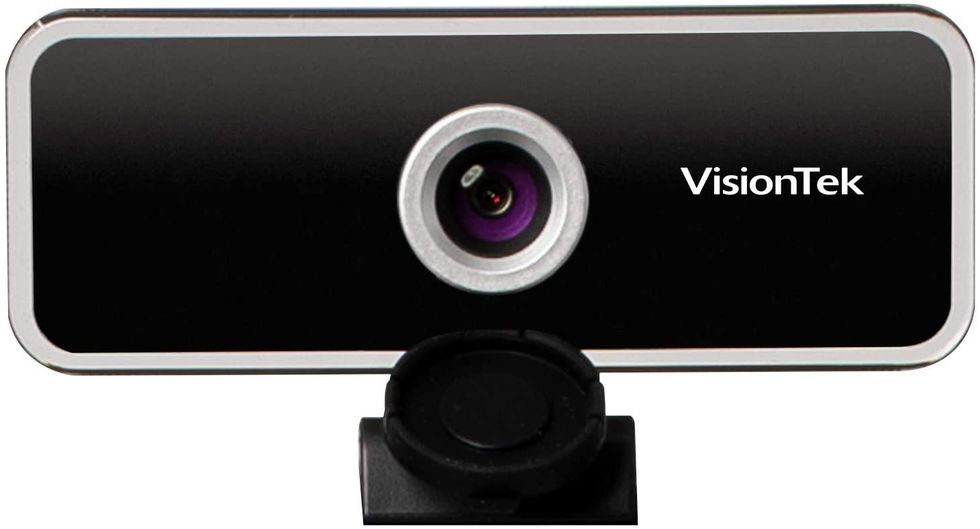 VisionTek VTWC20 Premium Full HD 1080p WebcamAmazon
If there's one item that almost everyone has grown more comfortable using, it's a webcam. And the $50 VisionTek VTWC20 Premium Full HD 1080p Webcam is one of our favorites. It has a small field of view (77 degrees), but when you're checking in with grandparents or friends who are still some distance away, the webcam does a great job of keeping you or your loved ones in the frame, which is the most important element. You also get dual built-in digital microphone ensure crystal clear audio, a tripod mount, privacy cover keeps your lens protected and assures you peace of mind against spyware and other hacking tools, and — compatible with most video conferencing software including MS Teams, Zoom, Skype, Cisco Webex, Google Meet, Facebook Messenger and more.Lenovo Smart Clock Essential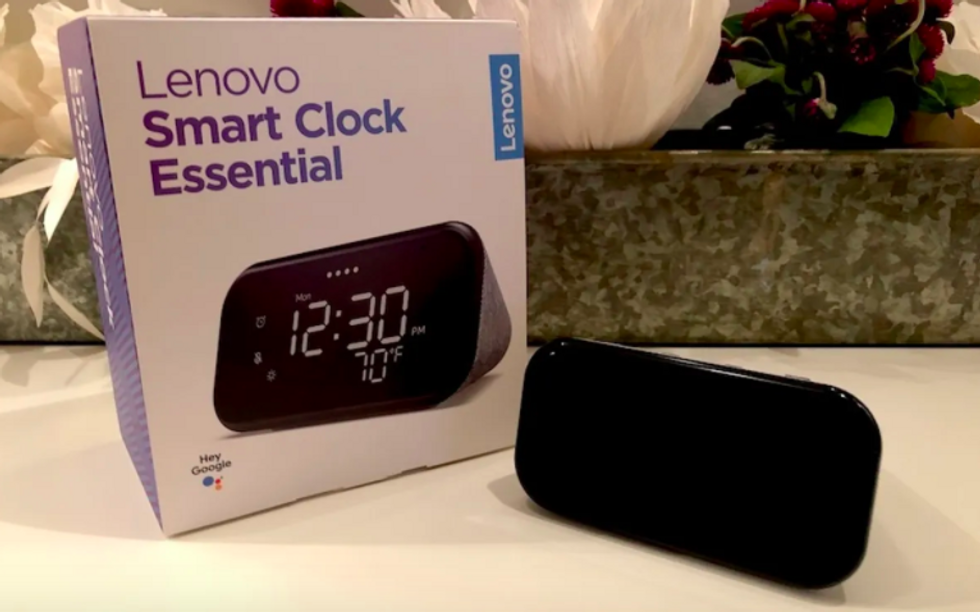 Lenovo Smart Clock Essential is just $49.99, and works with Google Assistant GearBrain
As a basic device, the $34.99 Lenovo Smart Clock Essential just works, a walk back in time, and return to simple bedside devices that divulged basic details in square, blocked-off LED numbers. They're easy to read, and deliver just enough information to get you out of bed in the morning. You can certainly set an alarm on your smartphone, and access Google Assistant from that handheld as well. But the Lenovo Smart Clock Essential brings up Google Assistant on request, and also doubles as a USB charger, small speaker and nice little alarm clock too. It's covered in gray fabric, giving it a nice home-like feel too.

Skullcandy Jib True Wireless Earbuds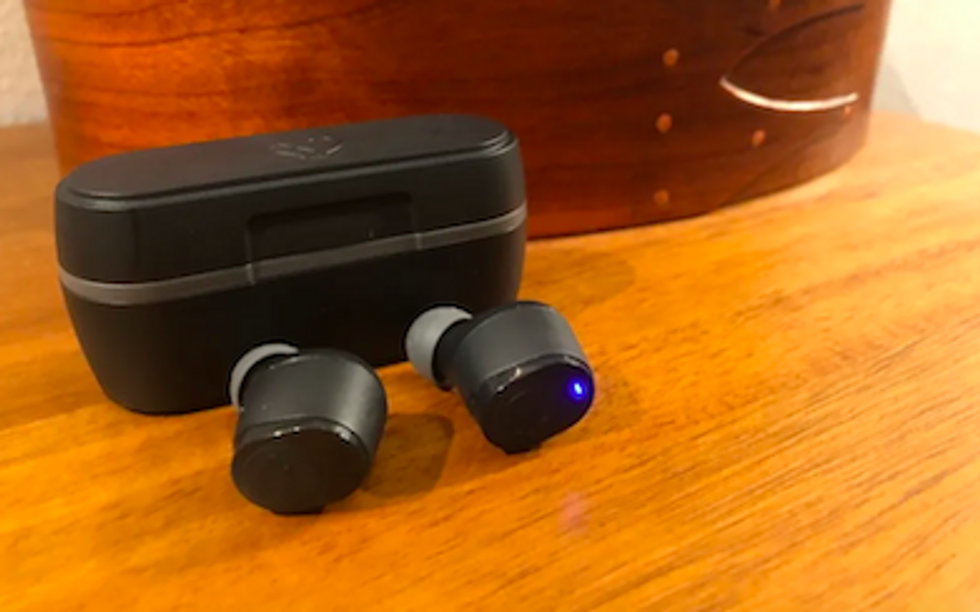 Skullcandy Jib True Wireless EarbudsGearBrain
These $30 earbuds from Skullcandy are going to impress, and they're certainly going to make you look like a big shot even while staying on budget. Calls on the Skullcandy Jibe True Wireless Earbuds are crystal clear, sound is solid while listening to music, and these have a snug fit, staying in place amid running and working out. These wireless earbuds are the budget buy of the year.

Rocketbook Think Board X2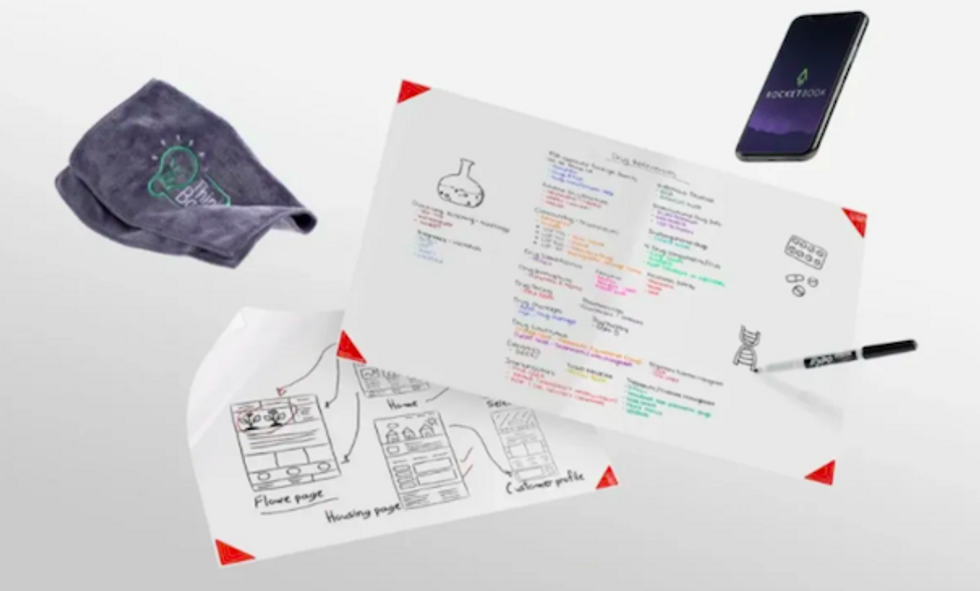 Create an instant white board surface with the Rocketbook Think Board X2Rocketbook
Who doesn't like to write on the wall? That's the idea behind the Rocketbook Think Board X2, a slim sticker that is a white board-like surface allowing you to use dry erase markers, and wipe the board clean each time. With a reusable backing, you can install the rectangular sheet in seconds and also reposition it where you want. (That also means you can orient it anyway you want as well.) With Rocketbook Beacons embedded on the Think Board X2, you can also send the image to multiple locations and people at the same time — and even broadcast it live during a meeting or class. And all this starting at just $12 for an 8 x 11-inch sheet and $40 for a 2 x 3-foot option.
Amazon Echo Dot (4th Gen)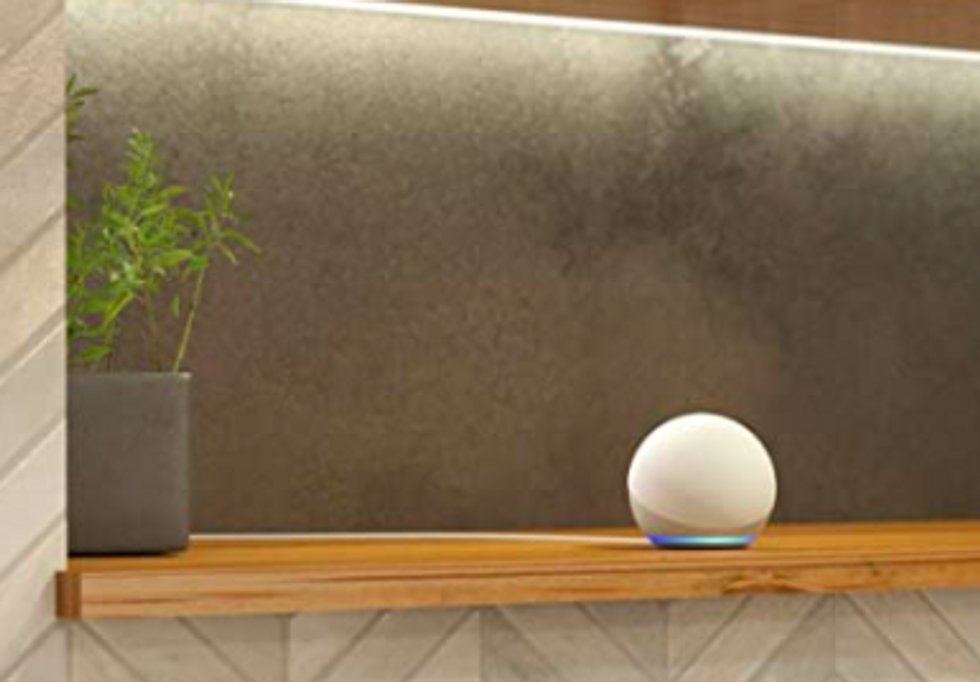 The Amazon Echo Dot (4th Gen) Amazon
Amazon updated their entire line of Alexa-enabled Echo smart speakers last year with cool new designs, including the Amazon Echo Dot (4th Gen). The rounded, globe shape is great for sound, and you can stream music from a slew of popular services including Spotify, SiriusXM, Amazon Music and even Apple Music. Plus, of course, you can call up Alexa for assistance when needed from the $34.99 smart speaker, and still tap into all the regular features you can expect including the ability to mute the microphone when you just want some privacy.

Echo Dot (4th Gen, 2020 release) | Smart speaker with Alexa | Charcoal
Flashlight Powerbank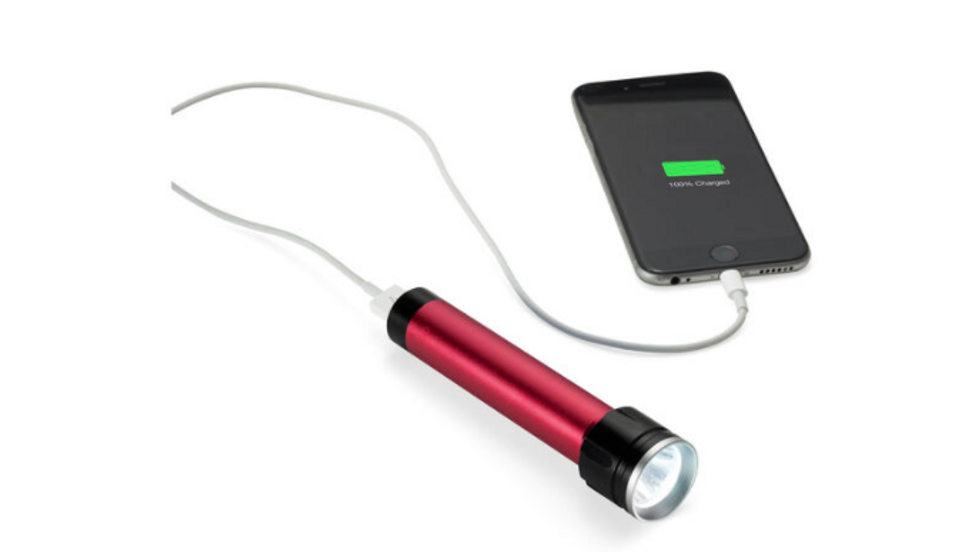 A flashlight and a power bank all in oneMOMA
This cute, red Flashlight Powerbank is a diminutive device — but it also doubles as a power bank for your mobile phone. On the bottom is a USB port that connects to the smartphone via a cable — and that's also how you can recharge this flashlight battery as well. Just 5.25 x 1.25-inches in size, this is small enough to toss into a bag or even a pocket. Even better? It's on sale for just $9.95.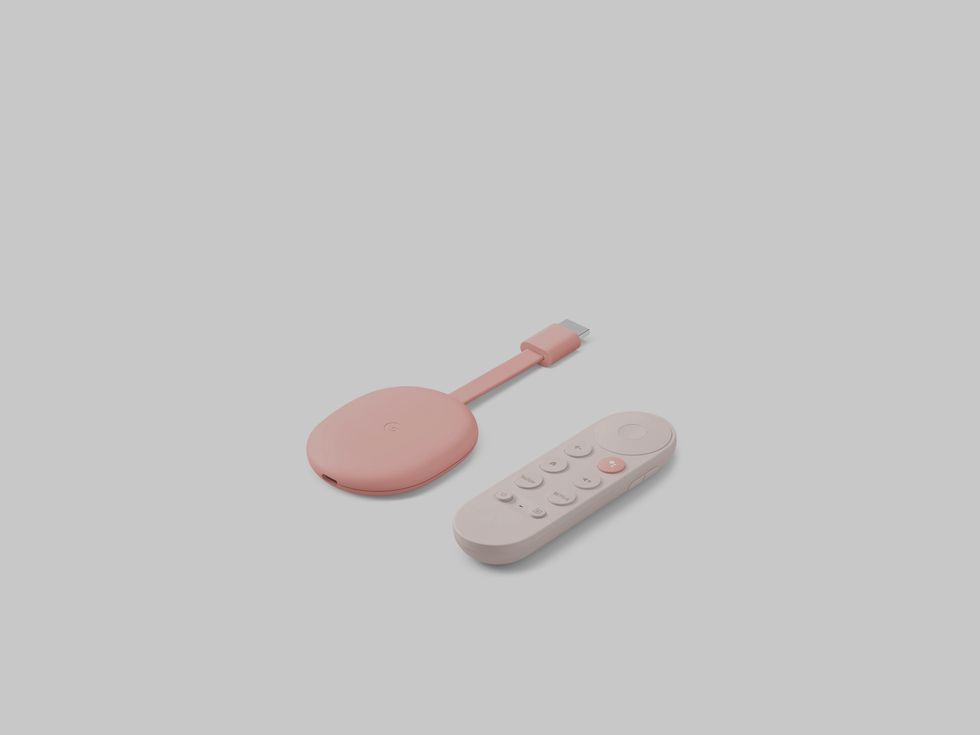 Google pushed out a new Chromecast this year with a remote for the first timeGoogle
The new Chromecast immediately connects to most streaming services, from YouTube (owned by Google), Netflix and HBO Max, to Disney+ and more. It plugs into your TV's HDMI port, and sports HDMI pass-through of Dolby audio content. It's the first entry device to show off Google TV, a new system that is designed to help organize the way you search and find content to watch.

New to Chromecast is also a remote control, with a dedicated button for Google Assistant meaning you can pull up shows and search via voice. And of course since you have access to the voice assistant you can use it to access other information, including devices you have installed in your home. The remote also has a dedicated button for YouTube and Netflix as well. The new Chromecast comes in three colors including snow, sky and sunrise, a deep pink, all for $49.99.
C by GE WireFree Dimmer and Color Control Smart Switch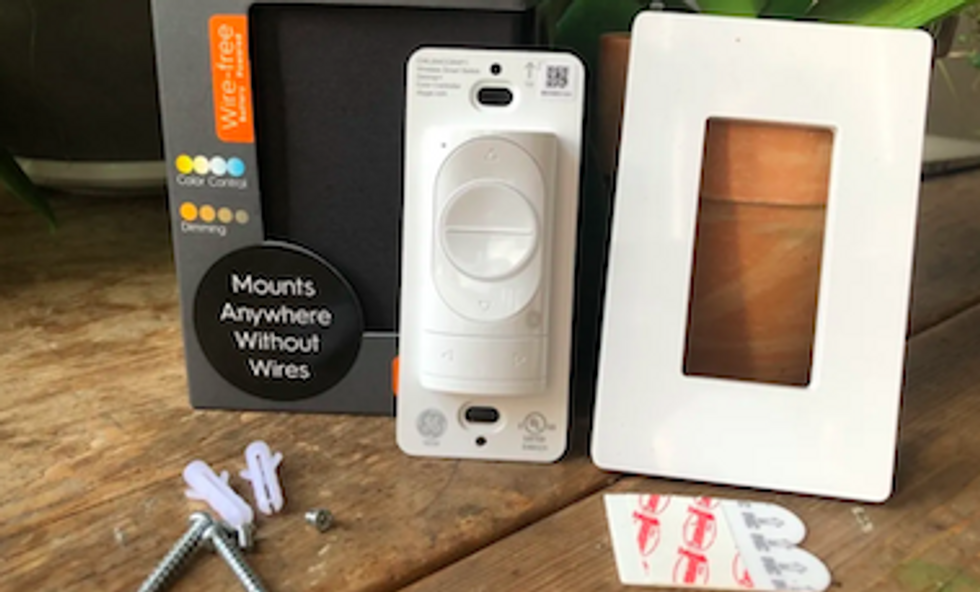 Add a dimmer and light switch anywhere in your home with this C by GE deviceGearBrain
The C by GE Wire-Free Dimmer + Color Control Smart Switch has a number of cool features. The device, about $23, can turn the light on and off, it can dim and brighten lights, and it can also shift the color temperature from warmer tones to cooler ones, all from the switch and the app. You can also control lights from outside of a room.

But of course the main feature is you can add a smart switch and dimmer without having to re-wire. This solves a massive pain point that has been a hinderance for many who want to add smart switches to their homes. It's a great device that creates option to put a switch anywhere they want in someone's home, a great option for any friend.
Karaoke Microphone Speaker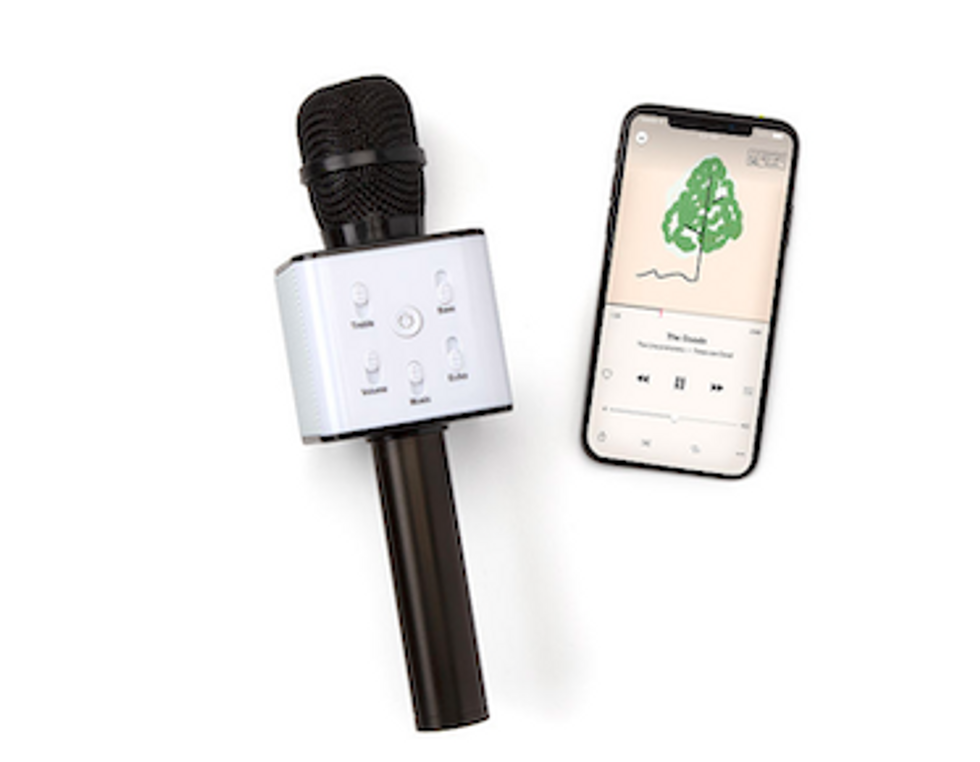 This Karaoke microphone connects to your smartphone via BluetoothUncommon Goods
Sometimes you just need to belt out a song or two wherever you are. That's where the Karaoke Microphone Speaker comes into play, which connects to your music app or library via a Bluetooth connection, so the microphone can amplify your voice, and also act as a speaker. Plus you can recharge this $50 Karaoke device, which holds 8 hours of charge, with a USB charging cable.
X-Cap Light Up Hat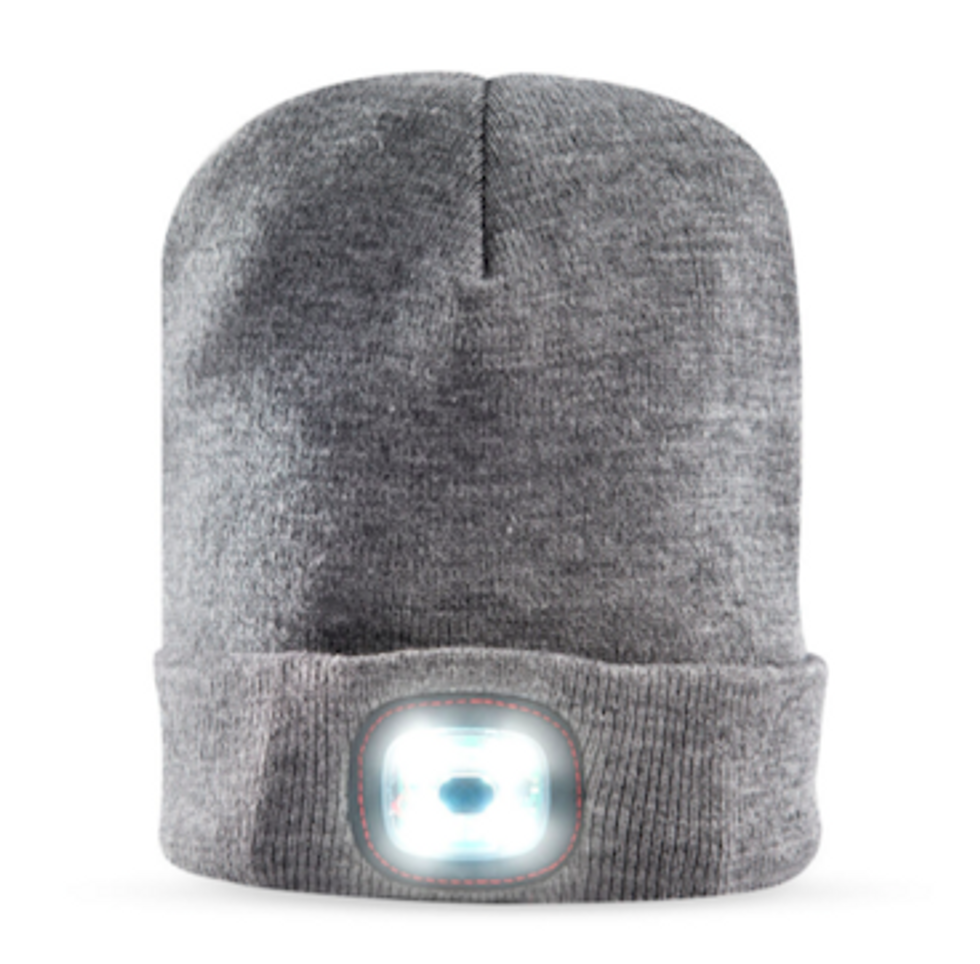 A cap that lights up for late night walks during the winterMOMA
The holidays typically come, for many us, during the colder weather months. And the X-Cap Light Up Hat is a great accessory that's both practical, with a tech edge. The $35 acrylic cap lights up, and this 120-lumen light pops out from the hat, meaning you can wash the hat. Plus this makes it easy to recharge the light itself through a USB port, giving it about four hours of use per charge.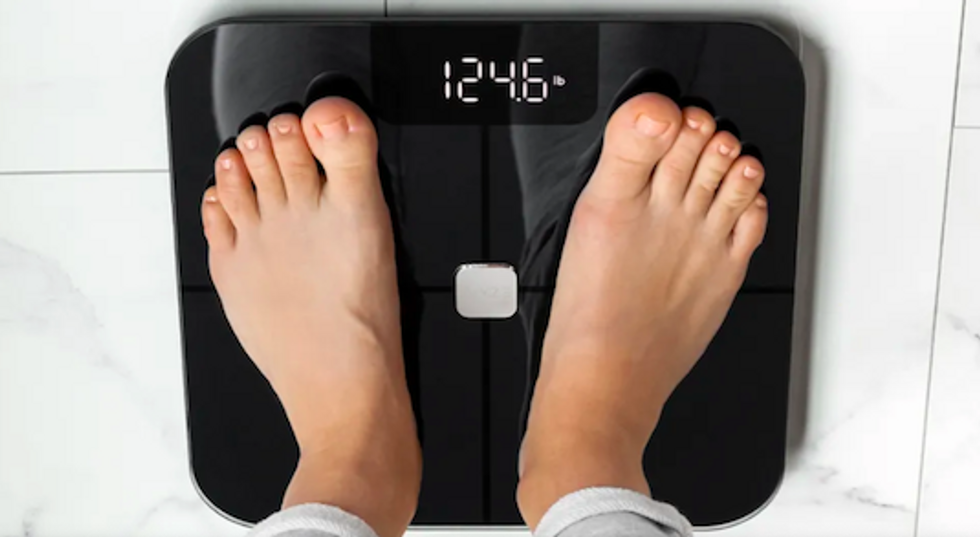 The Wyze Scale works with Apple Health and Google FitWyze
This stylish scale reads nine metrics and integrates with Apple Health and Google Fit. The Wyze Scale has a digital display for showing the basics, then connects to a smartphone over Bluetooth, where the Wyze apps give a more detailed look at body composition. The Scale is also attractive and feels well-made, is easy to set up and use — and it's just $20, making it one of the most affordable gifts we can recommend this year.
Automatic Illuminator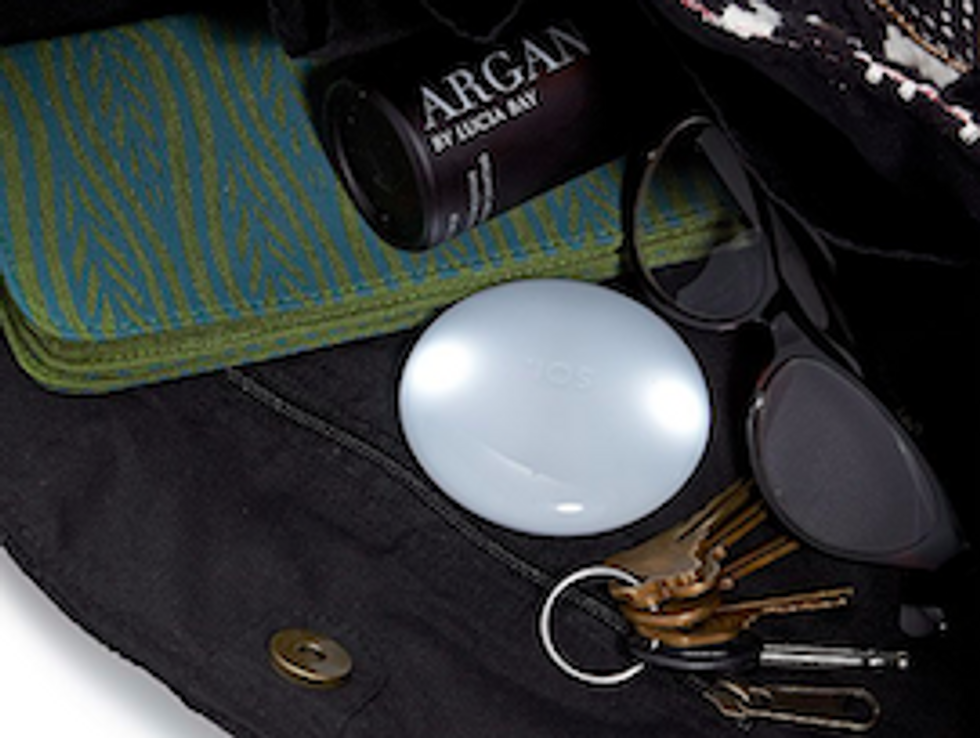 This small light turns on when it senses motion around itUncommon Goods
The Automatic Illuminator is one of those devices that everyone has needed at least once in their life — a light in their backpack, luggage, bag or purse. The $30 LED light turns on by touching it or just by sensing motion around it. And the Automatic Illuminator doesn't stay on for a long time, but just for a few moments, long enough to find what you're seeing inside your bag, and not so long that it drains the battery — and should work 6,000 times before needing to replace the two AAA batteries.

myCharge Portable Charger for iPhone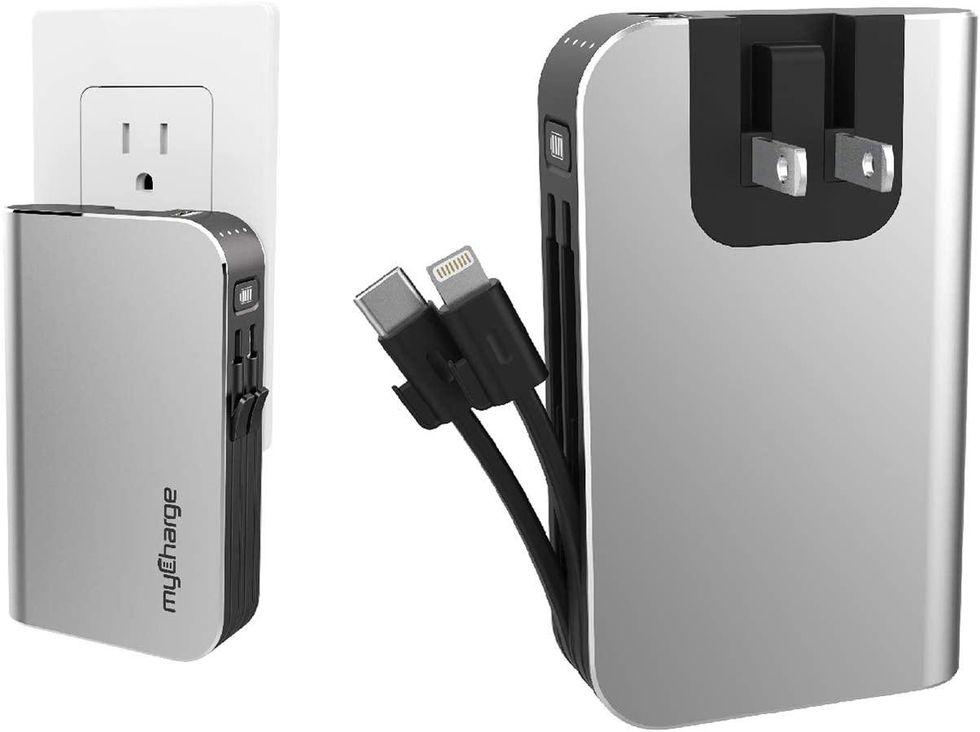 myCharge Portable Charger for iPhone – Hub Wall Plug Built in Cables (Lightning, Type C)Amazon
A heavy duty power bank is never a bad idea, especially one that can recharge not only your smartphone but also several others. (Who doesn't like to share?) The one-pound myCharge Portable Charger for iPhone – Hub Wall Plug Built in Cables (Lightning, Type C) can actually recharge a smartphone up to three times on one charge, and it has iPhone Charger Lightning Cable & USB Type C Cables which are case compatible and work with most devices. The myCharge has foldable wall plug functions as a wall charger adapter and also recharges the powerbank simultaneously. It's the perfect gift of power. Why not share a cord with family, friends, coworkers, or even a stranger for just $50.
And if you're looking for more ideas, check out our 2019 Holiday Tech Gift Ideas Under $50 with ideas that are still available this year and at discount prices.
Check out The GearBrain, our smart home compatibility checker to see the other compatible products that work with smart devices and are less than $50.

How to Find Products in The GearBrain, Our Compatibility Find Engine for Smart Devices www.youtube.com