Like GearBrain on Facebook
From security and efficiency, to convenience and privacy, there are many facets to the smart home, and one we are going to explore today is the house party.
Yes, we know you can make smart lights from Philips Hue and LIFX flash and strobe in time to the music, but this isn't new, and can border on the tacky if set up on a whim. Instead, we want to dig a little deeper and take a more creative approach to pulling off the perfect house party with the latest consumer technology.
Read More:
Pongbot: For when you want to step beer pong up a gear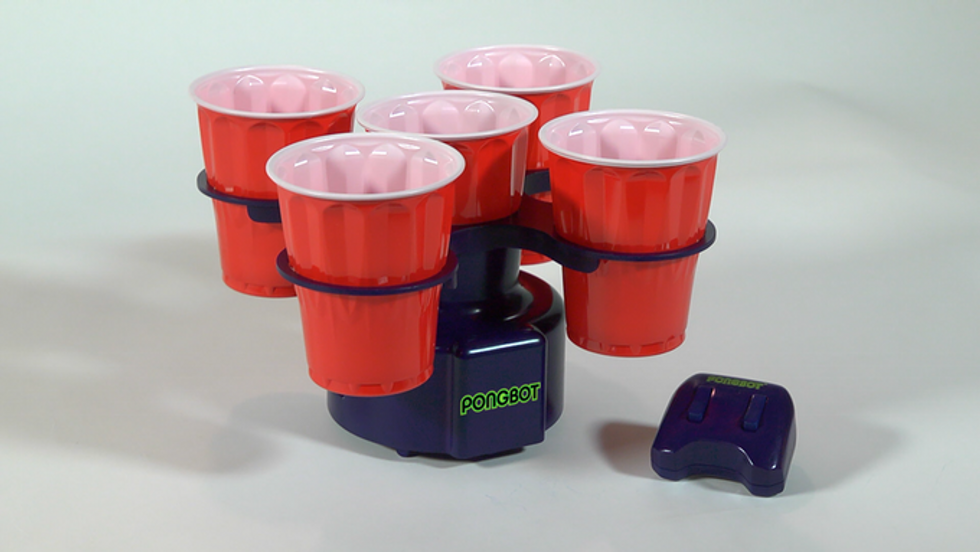 No need to use a Roomba anymorePongbot
No house party is complete without a round or two of beer pong, but how about we turn the tech up a notch and put the red plastic beer cups on a moving robot?

Inspired by viral videos feature a pair of Roomba robotic vacuum cleaners, the Pongbot moves in a similar way, but doesn't clean your table and doesn't make anywhere near as much noise. But it still moves your cups around in a random way, making them a tricky target for your competitors to hit with their ping pong ball.
Each Pongbot costs $40 and holds five large cups. You can either buy one and all play against the robot, or buy two (their sold with different colored lights for each team) and have yourselves a proper beer pong competition.
Of course, if money is no object and you really want this to be a smart home party, then you can always put two Roombas on a table — or try the iRobot Braava, which will mop up spilt beer as you play.
Drone: No party is complete without selfies taken from 20 feet in the air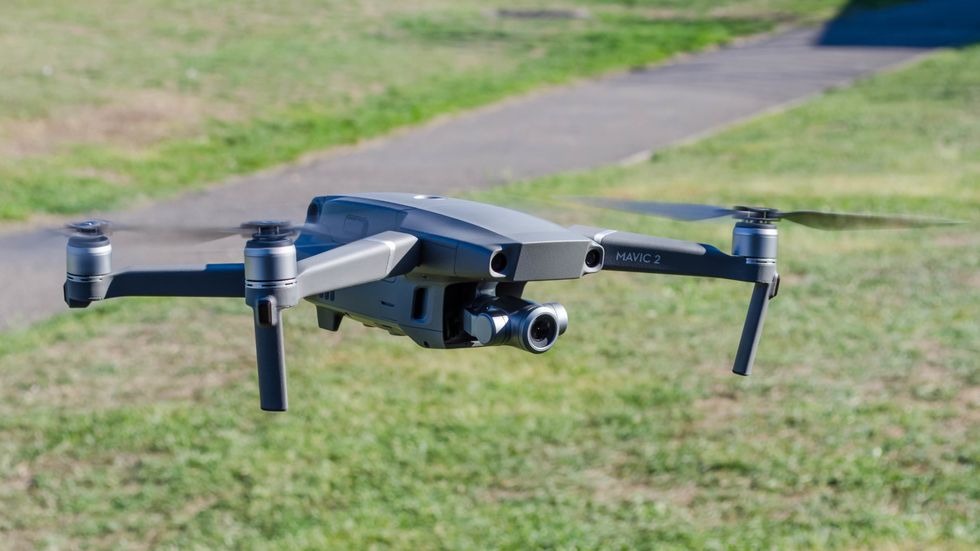 Up your selfie game with a droneGearBrain
Another somewhat extravagant suggestion, but one which can pull off some incredible results (as long as it's flown before that game of beer pong, naturally).

Most drones of all shapes and sizes come with a camera for taking photos and recording video, so if you've the space you can try taking some fun party photos with the drone.
More expensive options from DJI also comes with a range of automatic shooting options to create videos with movie-style effects. Just take off, gather everyone around, pick the effect you want, and the drone will figure out the rest, then edit it into the perfect video clip (or gif) to sum up your celebrations.
It should go without saying, but please do not operate a drone after you have been drinking alcohol.

Smart speakers: Network them all together for house- and garden-filling sound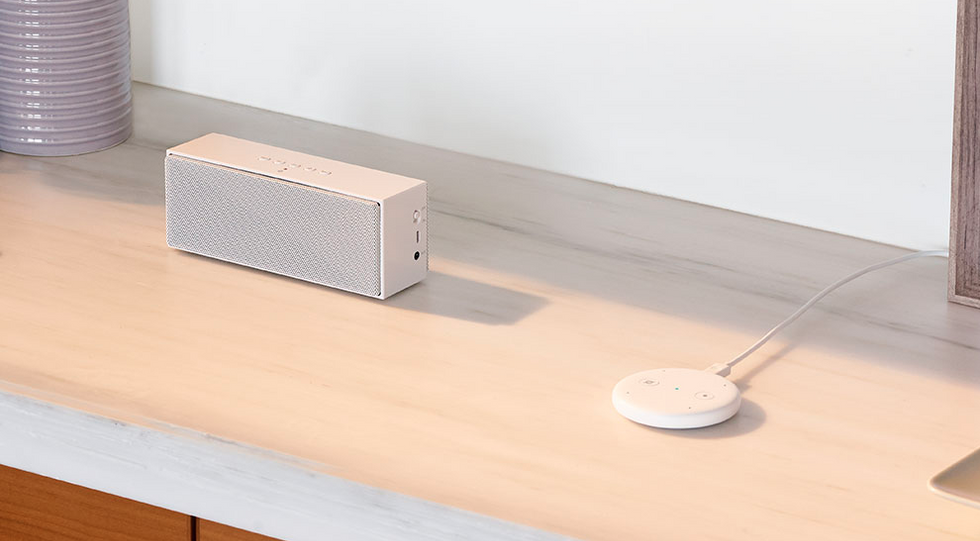 The Echo Input costs just $20 and gives Alexa to any speakerAmazon
A house part of course needs good music, and networked music throughout your home and garden is even better.

The cheapest option here is to pick up a couple of Amazon Echo Inputs for $20 each, then attach these to speakers you already own and place them throughout the house. Once set up and paired to the same Alexa or Google Home account, you can play music in every room at once. You could even put one outside and have music everywhere.
If you use Spotify, it's then easy to have friends add songs to the ongoing playlist - or, as is more likely, hijack the playlist and put something else on.
If your budget can stretch further, then try out the larger Amazon Echo speakers, which can be synced up into stereo pairs and even hooked up to an Echo subwoofer for party-filling bass. An even more premium option is to invest in a Sonos system, where you can play different music in each room, or have the same track play everywhere — even in the garden with the company's new weather-resistant speakers.
If you're planning a pool party, then try the Ultimate Ears Blast, a Bluetooth speaker which has Alexa and is water resistant, so won't be damaged if it falls in the water. Spotify Connect compatibility means it's easy to control from your smartphone, tablet, watch, smart speaker or computer.
Smart doorbell: Don't miss your guests arriving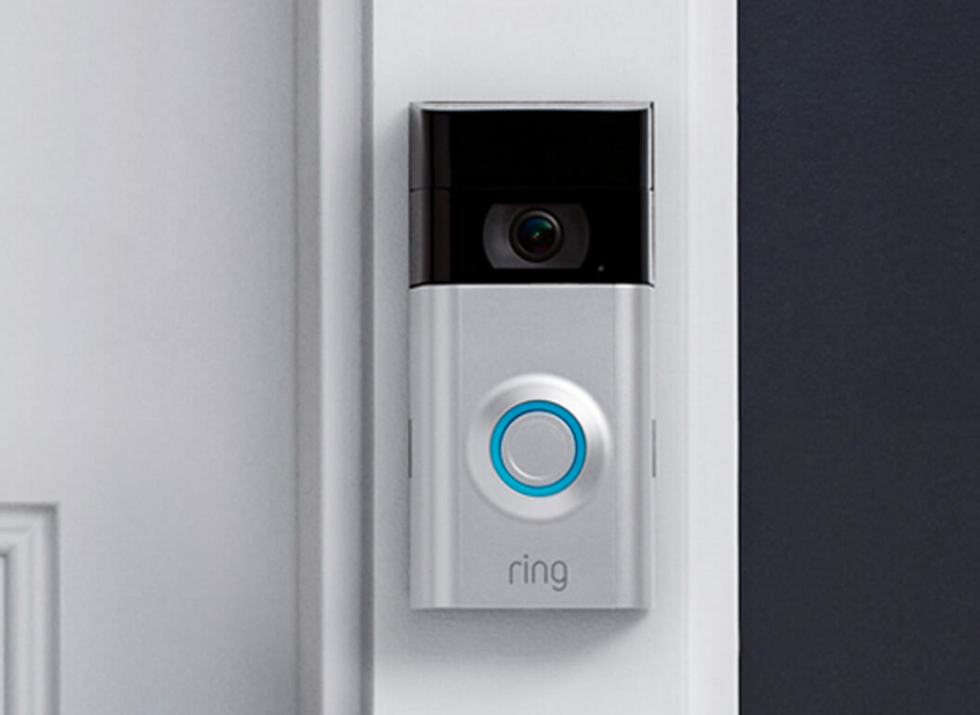 Smart doorbells alert you via your phone, speakers and smart lightsRing
A smart doorbell might not be the most exciting gadget to install before a big party, but how else are you going to hear your friends' arrival over the music? Where a regular ell would probably be drowned out - or not heard at all if you're in the back garden - smart doorbells buzz your smartphone.

Produces of smart doorbells include Ring, Nest, August and Skybell. For more, check out our guide to the top six smart doorbells of 2019.
Those which are compatible with Amazon Alexa and/or Google Assistant can also announce someone's arrival through your smart speakers, lowering the music for a moment to alert you.
A video doorbell also lets you answer while away from home. So if anyone turns up early and you're still at the store picking up supplies, you can let them know you won't be long — and remind them of the social perils of being first to a party.
We said we wouldn't address smart lights in this article, but we're going to make a quick exception because they can be configured to flash a certain color when the doorbell is pressed. That way, even if you're away from your phone and the chime, the lights will indicate you have visitors — or that the pizza delivery is here.
Amazon Echo Buttons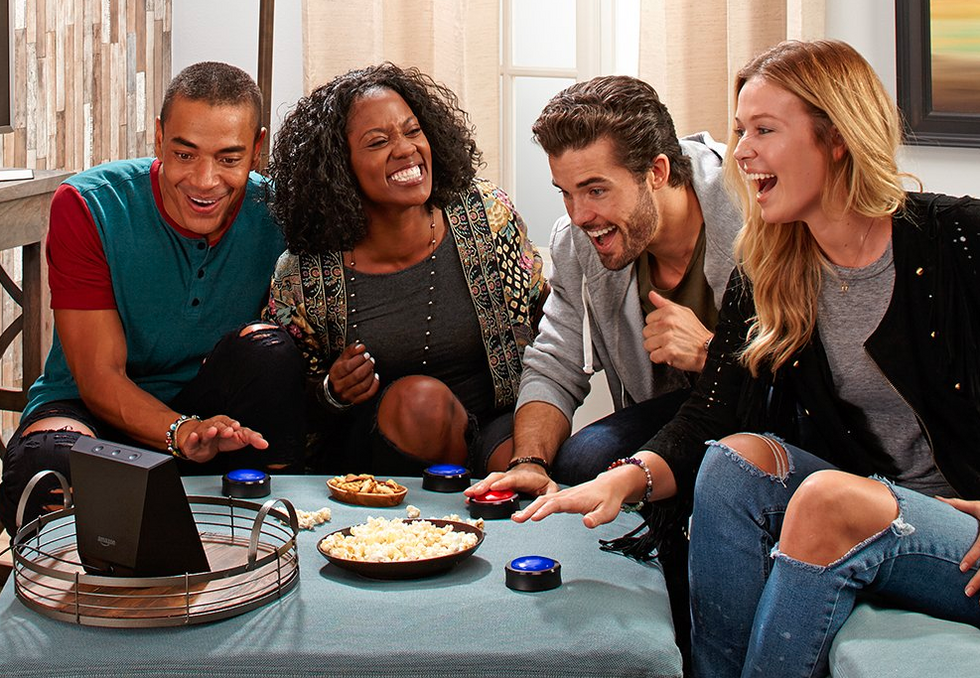 Echo Buttons are sold in packs of two for $20Amazon
If your house party is a more civilized affair — or if you're managed to create a break-out space in a back room - then Amazon Alexa offers a range of party games to try out. Their entertainment value will likely depend on how unsuccessful you were at beer pong earlier, but we reckon there's an opportunity at most parties to crack out a set of Echo Buttons and play bomb defusing game Don't Cut That Wire, rapid-answer game Alpha Buzz, or Trivial Pursuit Tap.

iPad cocktail app Highball, Cocktail Flow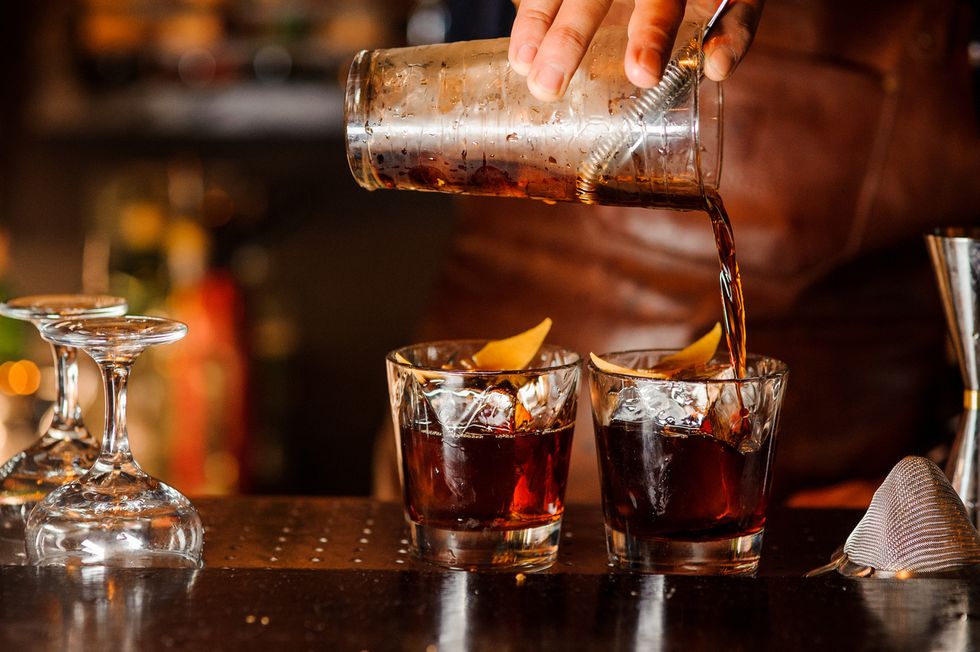 Become a cocktail master with these iPad apps iStock
Another idea for a quieter house party, but one which will no doubt impress your friends. The iPad's size makes it the perfect device for planning a cocktail, and apps like Highball and Cocktail Flow are simple but feature-filled ways to create the perfect drink.

We like the classy design of Highball, but have been especially impressed by Cocktail Flow. You start by telling the app everything you have in stock — spirits, mixers, fruit, bitters, liqueurs, spices and condiments. Then give it your drink preferences and it'll list exactly what can be served up with what you have in stock.
LG HomeBrew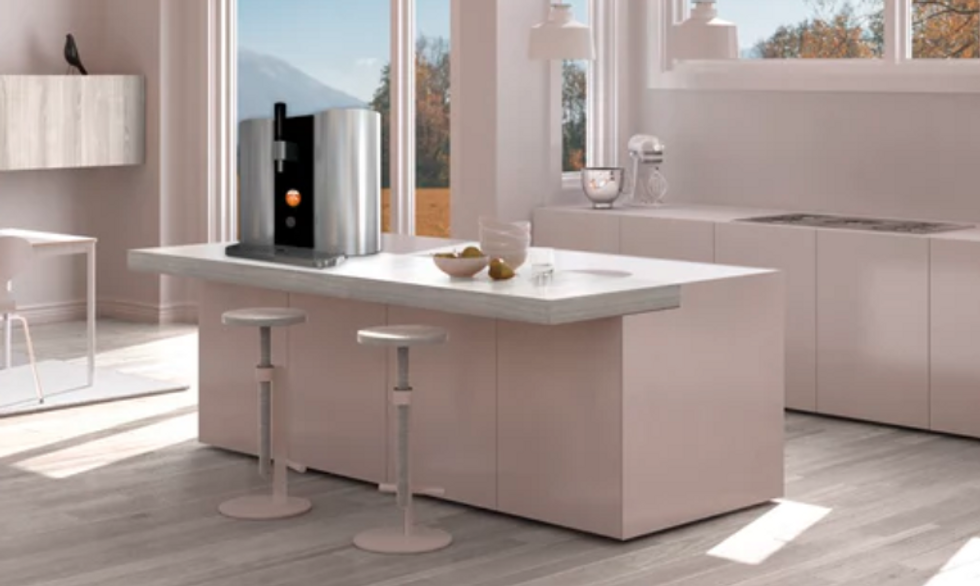 The brewing process takes two weeks and produces five litersLG
Finally, we have a smart home beer brewer. Announced at the end of 2018, the HomeBrew by LG uses a capsule system similar to popular coffee machines. But instead of serving up a piping hot coffee in a couple of minutes, the HomeBrew takes roughly two weeks to turn a set of capsules into five liters of beer.

Choices for the type of beer you want include American IPA, American Pale Ale, English Stout, Belgian Witbier, and Czech Pilsner.
Naturally, this being a 'smart' device, there is a smartphone application to keep an eye on the brewing process, and it'll notify you when your beer is ready to drink — and serve up at your next house party.
Unfortunately, LG is yet to announce a price and release date for the HomeBrew, so you might have to stick with your local drinks store for now.
From Your Site Articles
Related Articles Around the Web
Like GearBrain on Facebook