Like GearBrain on Facebook
When research smart home alarm systems, it is easy to assume you will need to spend hundreds of dollars on a comprehensive solution with cameras, sensors, floodlights, key fobs, and a connection to a 24-hour monitoring service who can call the emergency services on your behalf.
While yes, such a system will provide you with the best protection, you don't need to spend a fortune to add some basic protection to your property.
Read More:
From simple door and window sensors, to motion sensors, sub-$50 security cameras, the Amazon Echo, and video doorbells, there are plenty of smart, connected options which increase the security of your home and deter burglars, without costing you a fortune.

1. The video doorbell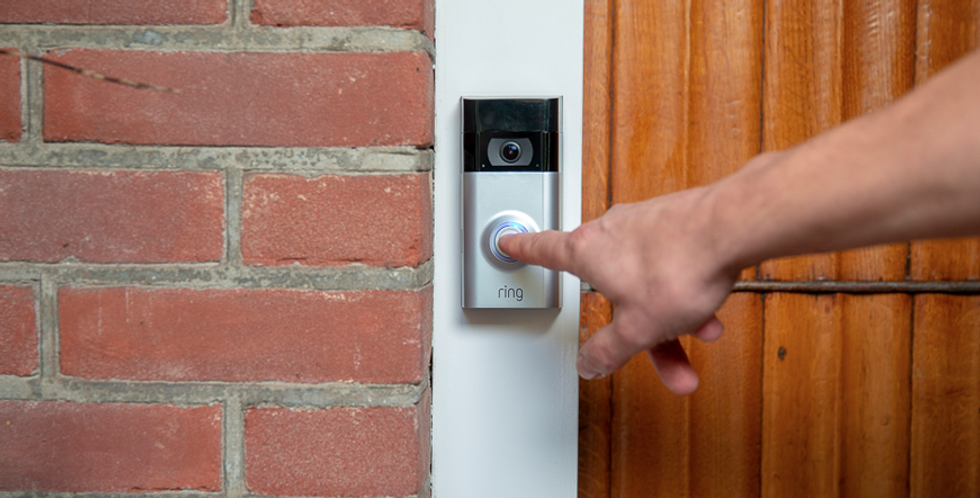 Video doorbells double of motion detectors and security camerasRing
Devices like the Ring Video Doorbell 2, August Doorbell Cam Pro, Nest Hello, and Skybell Trim Plus are all classed as smart doorbells.

But, while they were of course alert you when someone presses the button (both via a chime in the home, but also on your smartphone), their cameras, microphones and motion detectors can be used to boost security too.
They can be set to alert you when movement is detected nearby, so you can quickly view a live video feed from the camera when there's movement on your doorstep but no one has rung the bell - a sign of someone loitering outside the door.
You can then ask what they want through the doorbell speaker, at which point they will likely go away if they were planning anything untoward.
Smart doorbells also offer subscription services to store video recordings online, giving you a chance to view and download them after the incident has taken place.
If you come home to find the front door is open and you've been burgled, you can log into the doorbell app and check to see if its motion sensors were triggered by the burglar, causing video of them to be recorded and saved to the cloud.
These decides start at under $100, giving you a security camera, motion detectors, intercom and doorbell for less than three figures. Options from Ring and Nest can be integrated into the company's respective smart home systems, and most also work with Amazon Alexa and Google Assistant.
Read More:
2. Wyze Sense and Wyze Cam

This smart home security kit costs just $20Wyze
Wyze is a relatively new smart home company, with the aim of offering low-price equipment that almost anyone can afford. The company's Wyze Cam costs just $20, yet records video in Full HD, has night vision and two-way audio, and works with Alexa, Google Assistant and IFTTT (If This, Then That).

The wired camera is designed for indoor use only, but this means you can still keep an eye on the outside of your property by placing it by a window, or looking at the inside of your front or back door.
What makes this camera particularly good value for money is that Wyze offers 14 days of free cloud storage, meaning anything footage the camera records is available online for two week, without charge. The camera automatically records 12 seconds of footage whenever it detects motion.
You can also insert an SD card to record footage continuously to that. Wyze says a 32GB card will have space for two days of HD footage (which is automatically overwritten when full), or seven to eight days in standard definition.
A new addition to the Wyze family is Sense, a $20 kit which includes two contact sensors (for alerting you when a door or window is opened unexpectedly), one motion sensor, and the Sensor Bridge to connect everything to your Wi-Fi network. The system requires a Wyze Cam.
For $40, you can have a system which includes a security camera, motion sensor, and two door or window sensors; we think this is excellent value for money, especially given the aforementioned connectivity options.
3. Kangaroo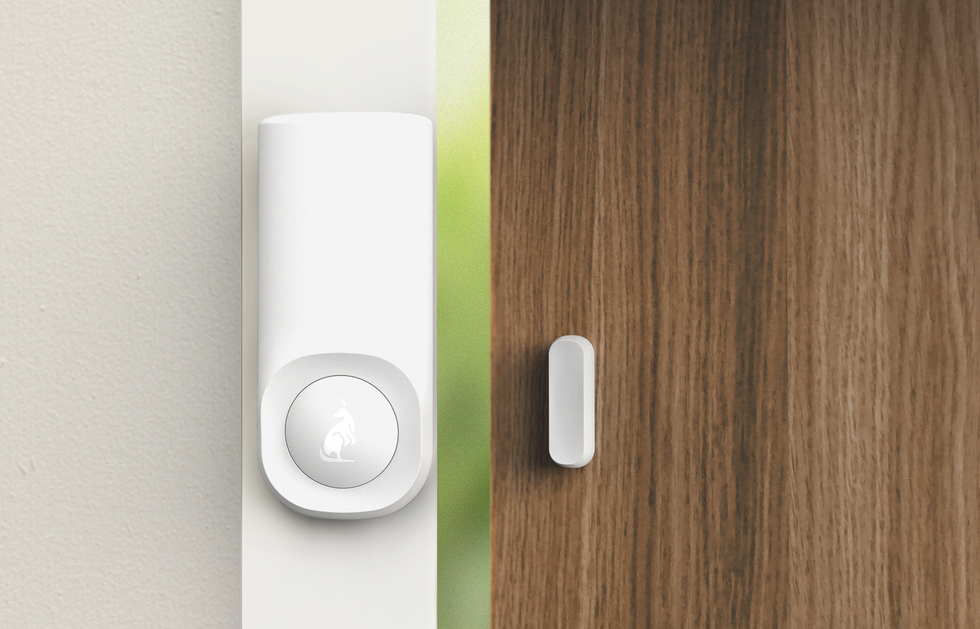 Motion and door sensors from Kangaroo start from $15Kangaroo
Similar to Wyze, Kangaroo is another new smart home company which aims to offer simple security on a budget. The firm began by offering a $15 motion sensor, which we reviewed in 2018, and in early 2019 added door and window sensors, a climate sensor, and a siren with keypad to its portfolio.

All of these devices connect via the Kangaroo iOS and Android smartphone app, and connect directly to your Wi-Fi network without the need for a hub or bridge. The new motion and door/window sensor kit costs $30, the climate sensor (which alerts you to water, damp and extreme temperature changes) is $30, and the siren, which blares when any of the sensors are triggered and you are away from home, is $90.
Kangaroo's basic notification system is free, while a $9 a month package includes professional 24/7 monitoring by companies which are able to call the emergency services on your half, and Alexa integration.
Read More:
4. Alexa Guard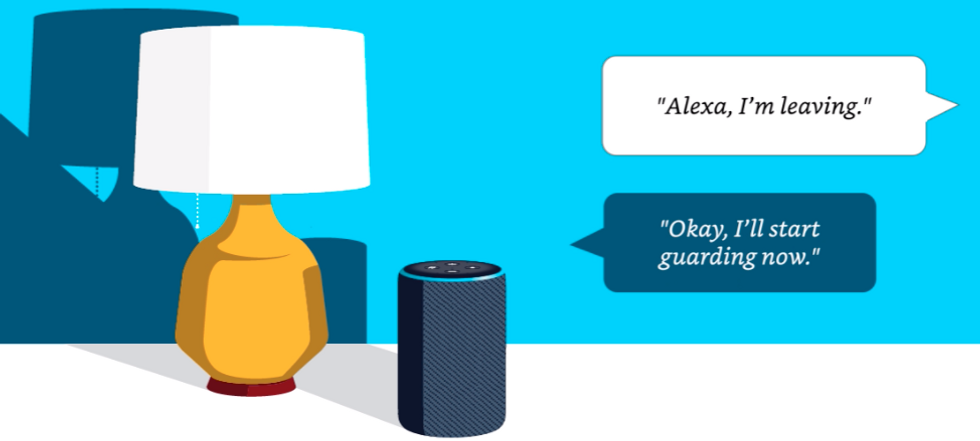 Alexa Guard alerts you to alarms and the sound of broken glassAmazon
Amazon recently added a free new security feature to its Echo smart speakers called Alexa Guard. Armed by speaking to the Alexa assistant, Guard will alert you via the Alexa smartphone application if the Echo's microphone hears the sound of broken glass (like a window being smashed) or a smoke alarm.

From the Alexa app, you can then use the Drop In feature to listen through the Echo's microphone, and shout at potential burglars (or tell them they are being recorded, which should hopefully cause them to flee).
Additionally, if you are a subscriber to a compatible alarm system, such as those by ADT and Ring, Alexa will notify your home monitoring service when potential trouble has been heard. However, Alexa cannot make a 911 call for you.
Another feature of Alexa Guard is how you can set the app to switch your smart lights on and off while you're away. If you've gone away on vacation for a week or two, this should hopefully deter any potential burglars, who will see the active lights as a sign that someone is home.

Alexa Guard works with all Echo smart speakers, from the $50 Dot up to the Echo Plus. But if you only have one Echo speaker and want to use Alexa Guard, you should place it where a break-in is most likely to occur, such as the front or back door. The more Echoes you have, the more of your house will fall within the collective hearing range of their microphones.
For more on using your smart home devices to deter burglars, read our guide here.
From Your Site Articles
Related Articles Around the Web
Like GearBrain on Facebook