Like GearBrain on Facebook
IFTTT — once known as If This Then That — just took in $24 million of funding to broaden its reach, hire more "top talent," the company says and create more ways to control the products and data we have flowing through our lives.
What started as a group of recipe hacks has now grown into a platform where 14 million people take advantage of what IFTTT now calls Applets — tiny programs that link more than 600 devices and apps together.
Based in San Francisco, CA., IFTTT opened up its Applet-making platform in 2017 to let people not only build these programs for themselves, but make them available to anyone in the community. At the time, the company said it wanted "to be the PayPal for access."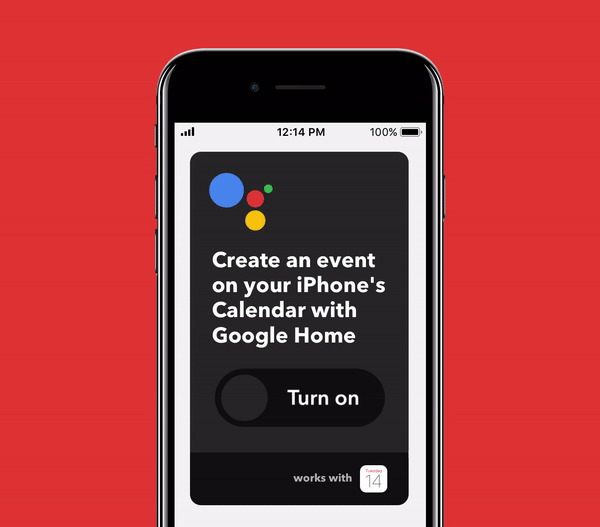 There are nearly 150 services in IFTTT just for smart home devicesIFTTT
The beauty of IFTTT is that anyone can create one of their Applets in a way that makes coding seem simple — particularly for those people who are intimidated by a line of HTML and can't imagine writing a Python program of their own. There are more than 140,000 people are building new Applets on IFTTT, says the company to date.
In the smart home space alone, there are 146 different services with Applets focused on security and monitoring, to those that work with smart speakers including Alexa and Cortana.
Want to turn off your Hue lights with Cortana? You can do that. Or turn off your Echo Dot when you come into a room? Yes, that's possible too.
The randomness of Applets also mean you can use them to get a phone call when there's a birthday on your Google Calendar or even send you an email each time the President of the United States signs a bill into law.

Applets can be found on IFTTT's web site, but they can also be created and then embedded directly into a product or on a company's web site.
This $24 million in funding is coming from four groups: Salesforce Ventures led the round, with IBM Ventures, Chamberlain Group and Fenox Venture Capital also involved.
Since founded in 2010, IFTTT has raised $63 million in funding from firms including Andreessen Horowitz, Chamberlain Group and SV Angel.
And don't forget to visit The GearBrain see what other connected devices work with Google Home or Amazon Alexa enabled device.
From Your Site Articles
Related Articles Around the Web
Like GearBrain on Facebook