As millions of iPhone users will know, Apple's Face ID facial recognition system doesn't work when wearing a face mask. As a result, iPhone owners are tasked with entering their PIN or passcode to gain access.
Now though, while rival smartphones from Samaung and others benefit from their in-display fingerprint readers, Apple has come up with a solution. With the upcoming iOS 14.5 software update, a feature called Unlock With Apple Watch will be added to the iPhone.
Read More:
The system requires an iPhone with Face ID running iOS 14.5 and an Apple Watch running watchOS 7.4. Both of these are available as a beta for developers now, and should roll out to the general public in the coming weeks.
Mac users may already be familiar with this feature, which automatically unlocks a Mac when the owner's Apple Watch is nearby, on their wrist, unlocked, and protected with a passcode.
On the iPhone, the system will first recognize when the user is wearing a face mask – something it has done for many months now. It will then check if the owner's Apple Watch is nearby (using Bluetooth), on the owner's wrist (by detecting a heartbeat), and unlocked. Finally, the Watch needs to be protected by a passcode.
If all of these criteria are met, the iPhone will unlock without the need for a passcode, PIN, or authentication via Face ID.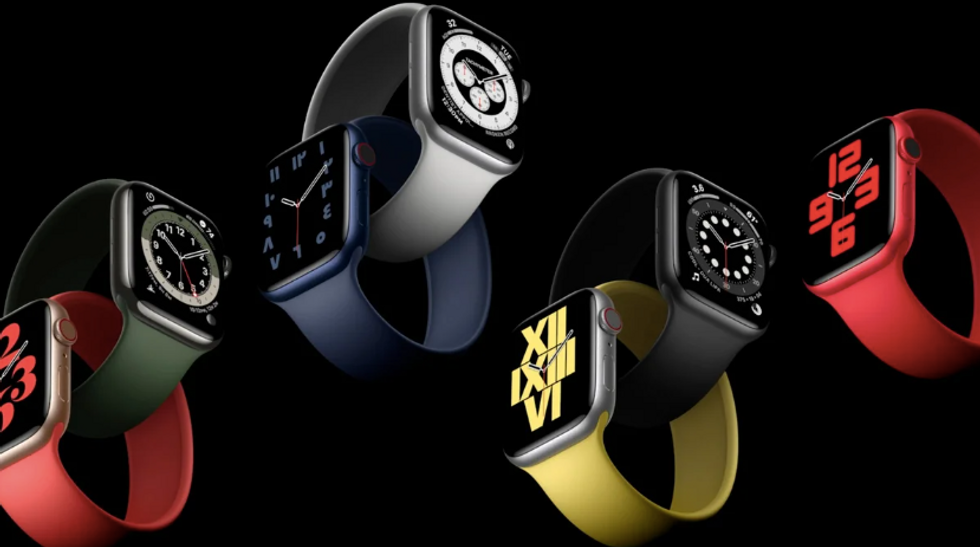 The Apple Watch needs to be worn, unlocked and protected by a passcode Apple
The system is secure because when an Apple Watch secured by a passcode can no longer detect a heartbeat, it locks and cannot be used again until the passcode is entered. As such, a stolen iPhone could only be unlocked if it was kept close to the owner, and the owner is still wearing a mask as well as their unlocked Apple Watch.

When the iPhone is unlocked, the owner receives a haptic notification on the Apple Watch. Additionally, a button appears on the watch screen that can be used to quickly lock the iPhone again if it was accessed by someone else.
Unlike on the Mac, the system does not work when using Apple Pay on the iPhone. So to make a payment in a store while wearing a mask, you'll still need to enter your PIN or passcode.
Although there are still limitations, like being unable to use Apple Pay, this update will be good news to the millions of people who are struggling to use their iPhones in public during the pandemic. It's quicker, and also means owners don't have to enter their passcode in a way that a potential thief might see and use to steal their iPhone.
We hope to see Apple take the convenience even further later this year, with the rumored arrival of an in-display fingerprint reader and the return of Touch ID (as well as Face ID) for the iPhone 13, due in September.