iRobot has brought its smart cleaners one step closer to a Jetson's era Rosey, with new features that postpone cleaning until someone's off a Zoom call, for example, to learning to avoid cords that have consistently tangled them in the past.
The features are part of a new platform update, one that iRobot's chief product officer Keith Hartsfield is very excited about as it turns the Roomba robot vacuums and Braava jet robots into better cleaning assistants, particularly into today's work-from-home world. He notes that iRobot's ability to gather 230,400 data points per second, dovetailed with signals they've picked up on from consumers, is that people want robots that aren't just autonomous — but can partner with them.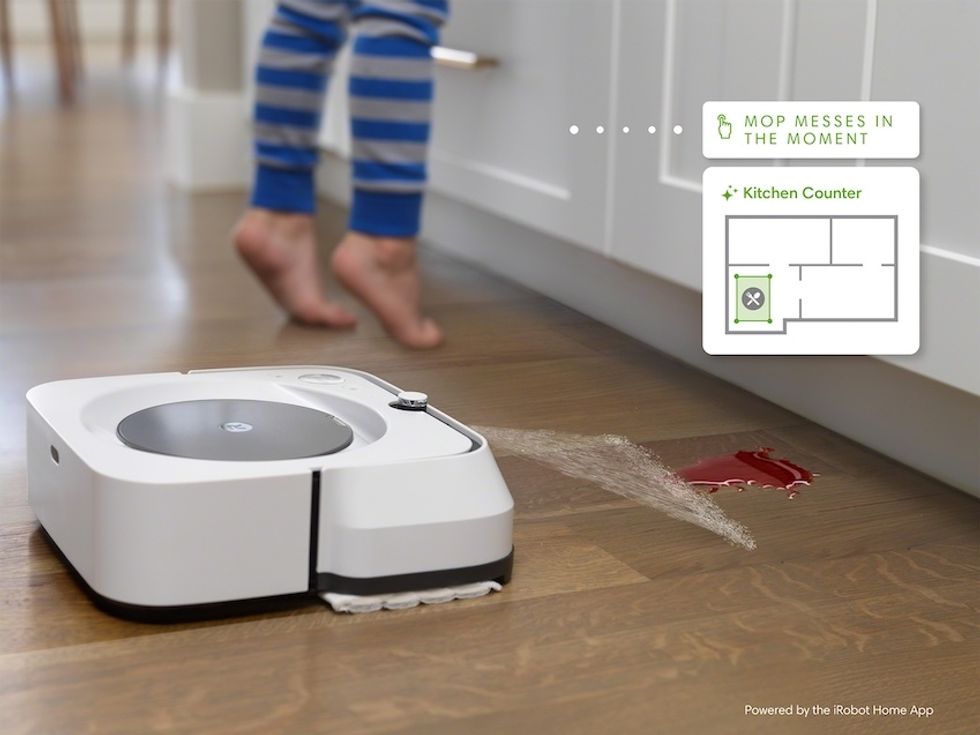 The new updates will work across iRobot's line including the Braava devicesiRobot
"We can deliver on that promise of being a good partner," he said during a recent call with GearBrain.

Working via a newly redesigned iRobot app, as well as voice assistants Alexa and Google Assistant, the new platform, called iRobot Genius Home Intelligence, will create more flexibility for people now spending a significant amount of time at home. That includes targeted Clean Zones, where the devices can run a short, quick clean under a table or in front of a couch. Another is Keep Out Zones, which the robot vacuums will actually suggest to users, areas where it sees it gets stuck repeatedly and knows it might want to avoid. While the iRobot app already allowed people to set up zones for the robots to avoid, this update now has the cleaner alerting users with the suggestion.
The new platform aligns hardware, from sensors, with software updates so the robots can make on the minute shifts in their behavior. Sensors can pick up on someone being in the same room with the iRobot devices. Someone could be in the living room on a Zoom call, and even if a clean is scheduled for that time, the vacuum could know to stay out. That shift — from working off pre-scheduled set of commands, to one that's more flexible, is likely preferable given the way people are working today.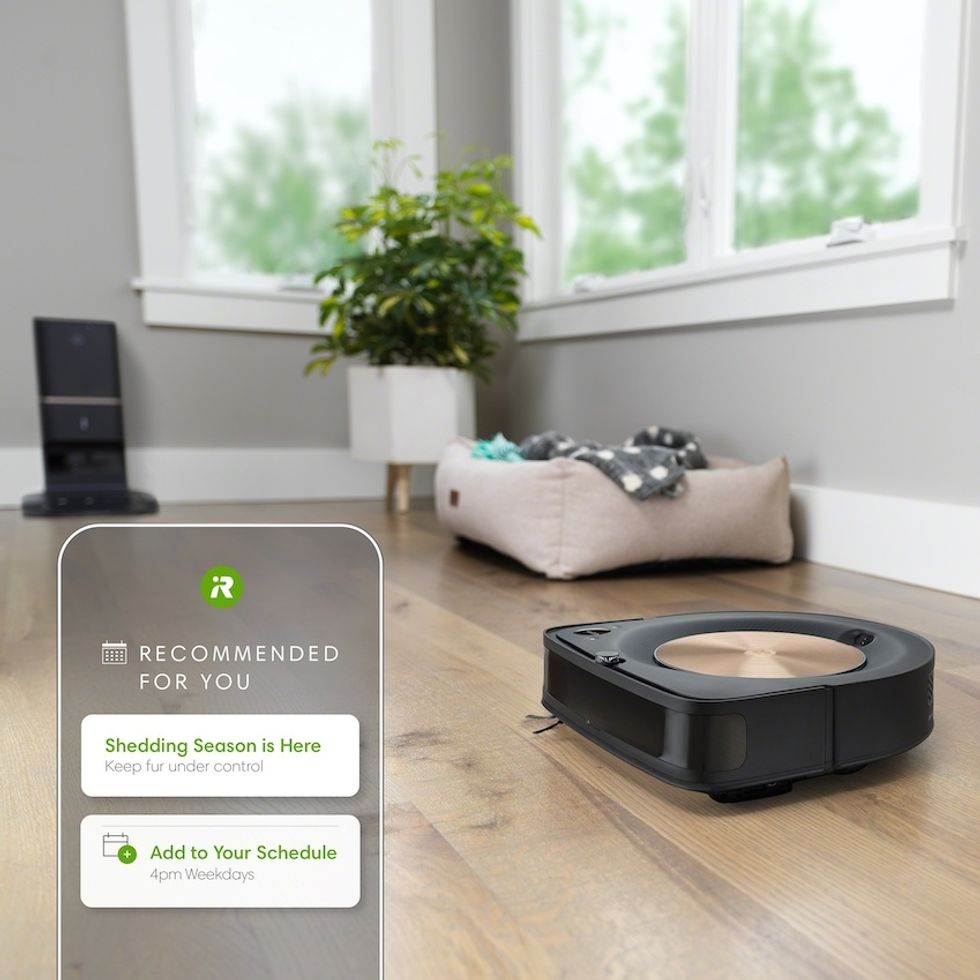 New features include suggestions on cleaning more during shedding and allergy seasonsiRobot
"In Covid, a time-based schedule is challenging, so an event-based one may be better," said Hartfield.

When leaving home, for example, the iRobot platform can connect to other smart devices including Ecobee sensors and the app Life360, for example, noting when you've actually left, and start cleaning then. Other features include recommended schedules, and suggestions to clean more often during allergy or shedding seasons for favorite pets. And the cleaners will also be able to continuously learn — so if a room had been previous closed off to the smart device, and that room is now open, the robots will go in, and add that to their maps.
The update is free, and is being pushed out to everyone today, August 25.