Like GearBrain on Facebook
Spring break is a time to let loose and decompress for a few days before getting back to the grind. Traveling can sometimes bring a bit of the unknown into our lives which can be wonderful, and sometimes a little unnerving. Since it's never a bad idea to be prepared in the case of an emergency, these seven smart devices can help keep you safe while traveling, and even at home, plus have the added bonus of getting through airport security.
Katana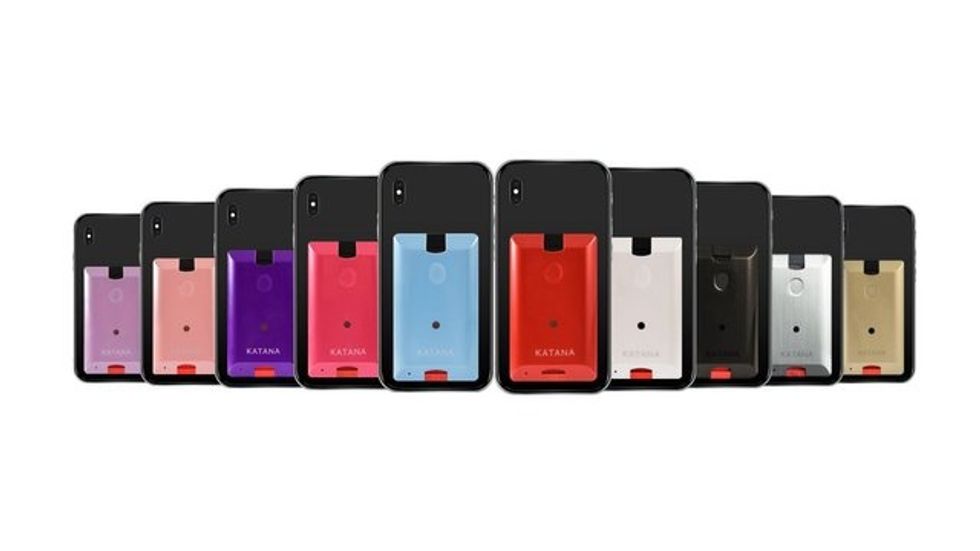 You can trigger an alert with Katana three different ways
Katana
Katana looks just like a cardholder, except this handy safety device has three ways to trigger an alert and notify the authorities. Attached to the back of your phone, you can either pull the red tab on the device, or wear the $149 Katana from your wrist, with your phone attached, and drop the entire device to trigger an audible alarm and notify the police. The third option is to push a silent alert button three times, or hold it down for three seconds, to discreetly notify a 24/7 response center. We recently reviewed Katana, and tested the multiple ways the device alerts your contacts.
Available in ten different colors, Katana will definitely blend in with your phone and not draw too much attention.
Lotus by SEAM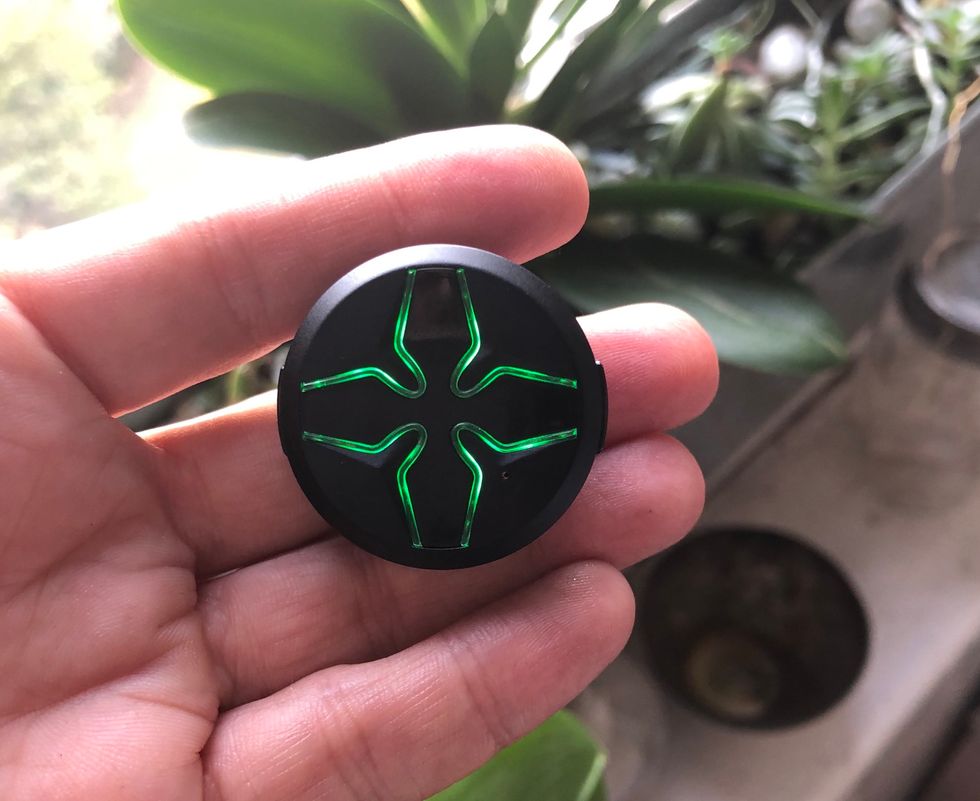 You can clip Lotus on to your clothes, and access contacts with one or two taps
GearBrain
This little button-shaped device connects directly to your phone without having to bypass a pesky lock screen. You can record or share your location, stream audio with emergency contacts or use your voice assistant from one or two taps of the $129.95 Lotus, which GearBrain recently reviewed. Its discreet design and neutral colors also make it undetectable in dangerous situations.
Tile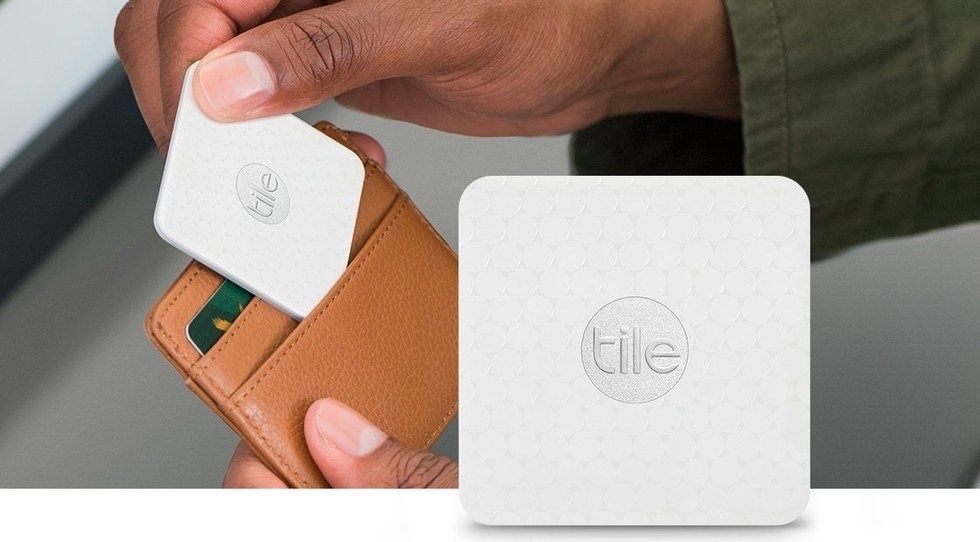 Tuck one of Tile's Slim device into luggage, wallets or anything you want to track while traveling
Tile
For me, Tile is a must-have and the $30 Slim model, which GearBrain recently reviewed, is a thinner, more discrete version of the original look — perfect for sticking in thin wallets or sleek laptops. With the Tile app, one tap of your smartphone will let you know the location of all of your expensive devices for you to keep them safer whether you're in a hotel or even in an Airbnb abroad.
Life360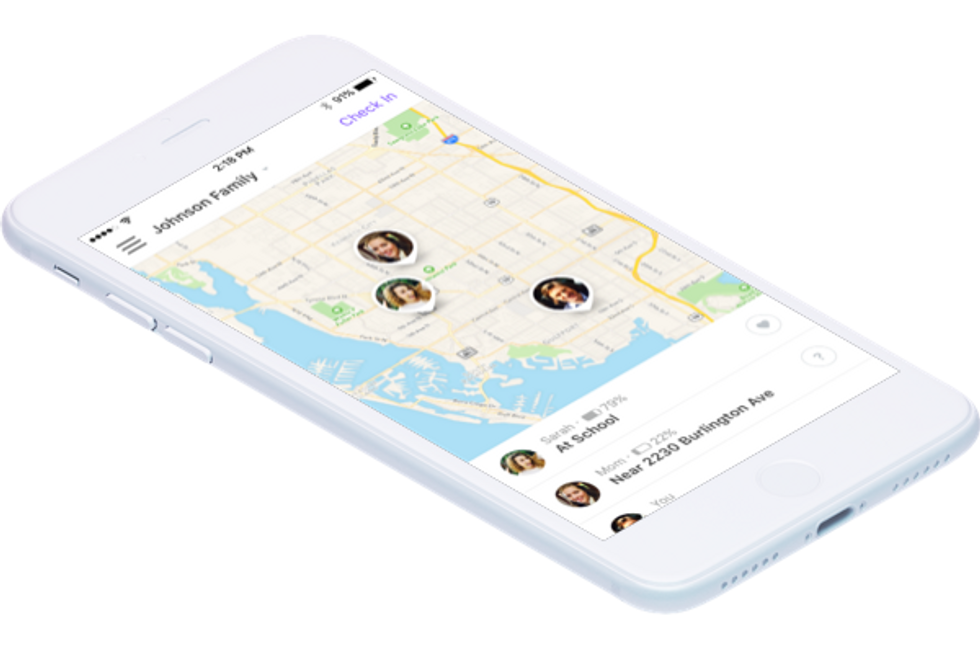 Life360 works over Wi-Fi, so you can track someone through the app even out of the U.S.
Life360
Letting your family know that you're safe too is never a bad move. Life360 is an iOS and Android smartphone app that allows families to keep track of each other in case of emergencies — and it works overseas, tapping into any Wi-Fi connections and pinging the last known location. Your parents can see your location with the Life360 app instead of texting you every hour, and they can even instantly message you or a group chat to make sure you're okay. There's a free version, which allows you to input two known locations, so you know if someone has arrived home, and a premium version for $7.99 a month or $69.99 a year which lets you set up unlimited places in the app.
Apple Watch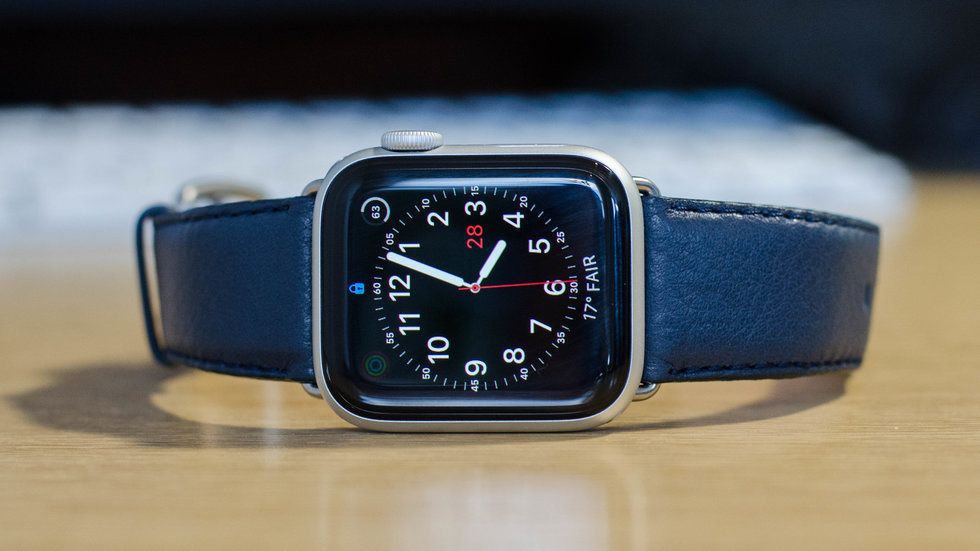 Apple Watch will call local emergency services, even if you're traveling abroad.
GearBrain
The Apple Watch may be a staple in your everyday life, but did you know that the gadget also has emergency services? With an accelerometer and a gyroscope, the Apple Watch, which starts at $399, can detect a fall and ask you whether or not you need emergency services. If you're unresponsive after a minute, the call will be automatically placed and your emergency contacts are notified.
Similarly, the Emergency SOS can also be triggered on the Apple Watch — 911 will be called, emergency contacts notified and your Medical ID badge will be displayed on screen.
Athena Empowerment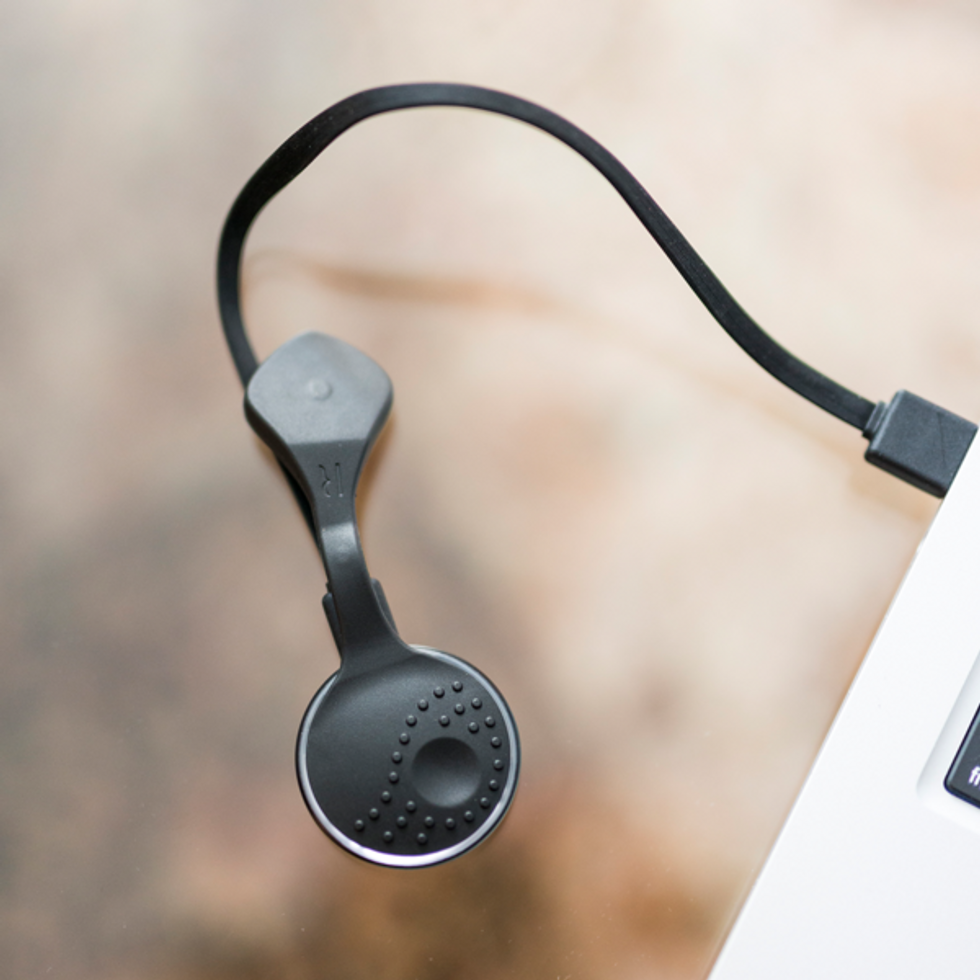 Athena will send your location to contacts, and follow you as you move
Roar
This smart device lets you send your location or a distress signal to trusted contacts in times of trouble through Bluetooth and the ROAR Personal Safety app. The $70 Athena gadget also has more than two weeks of battery life, two audible alarms and a splash proof exterior — not to mention, a portion of the proceeds will go to empathy and education programs to reduce violence.
Nest Aware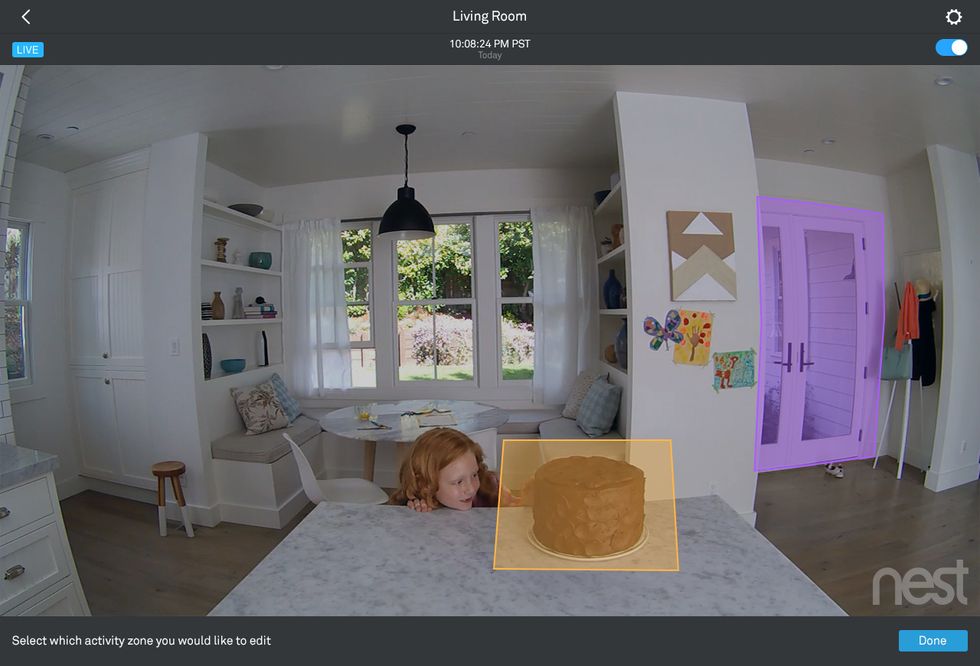 Nest Aware is a service which lets you access video footage of your home for up to 30 days
Nest
Finally, never forget to consider security at home while you're traveling. Nest Aware records from your Nest cameras 24/7 for up to 30 days so you won't miss what's happening at home. Get alerts for familiar or unfamiliar faces and be able to scan through your entire history, rather than just a few short clips. You can even highlight important areas to immediately get notifications for in case something goes wrong. Nest Aware is a subscription service, and starts at $5 a month for five-day video history, up to $30 a month to access a full 30 days of video.
Having a plan if something goes wrong can help bring peace of mind while traveling — for you and loved ones. After all, spring break is about unwinding and not having to worry about a billion things at once.
From Your Site Articles
Related Articles Around the Web
Like GearBrain on Facebook