Like GearBrain on Facebook
Since the pandemic, everyone's work lives have shifted, and we have learned to be productive no matter where we worked. But it hasn't been easy. The technology we have been using wasn't designed for remote working. We had to adjust and get our equipment to adapt to the new hybrid work life. Today, Jabra announced the launch of their next-gen speakerphone, Speak2 Range , that are designed for our new hybrid work environments.

Hybrid work has shifted the way we meet, with 80% of all meetings now being either fully remote or hybrid. The new Speak2 range is engineered specifically to meet the need for an intelligent speaker that is built to handle anything a busy hybrid working day throws at you – from conference meetings and direct calls to streaming media, presentations, and more.
Jabra has been a longstanding leader in the speakerphone market and has sold more than 9 million speakerphones worldwide. Now, giving more power to the speaker than ever, the Speak2 range offers mobile and futureproof professional sound so all voices can be heard, wherever they may come from.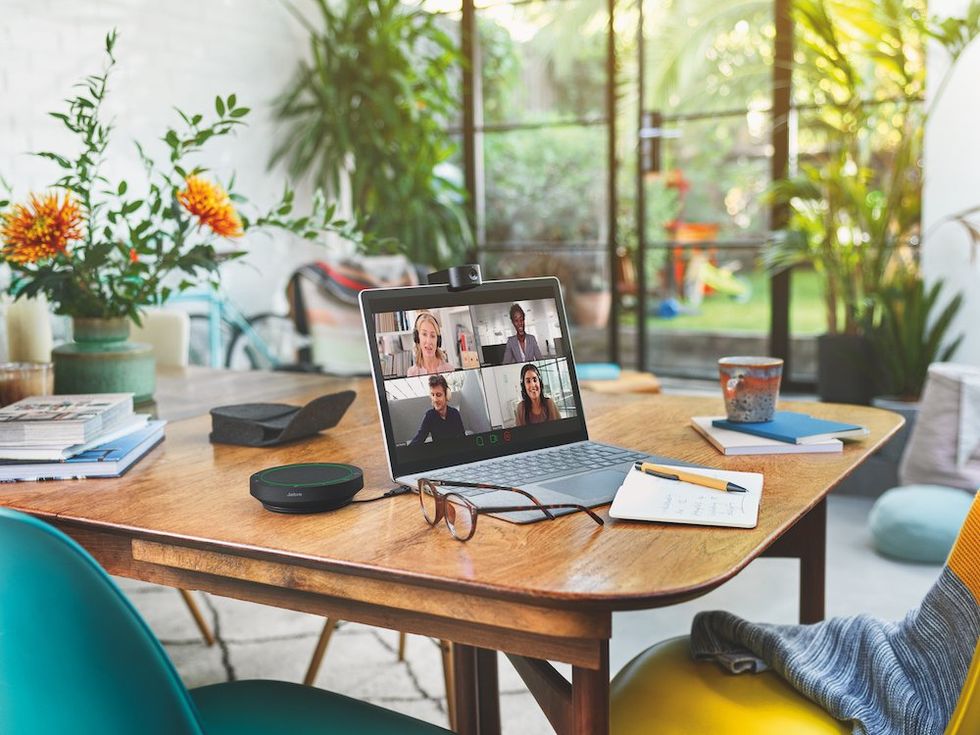 Jabra Speak2 speakerphone work with all conference calling services. Jabra
Next-generation engineering for every voice
For all meeting participants to not only feel heard but also listened to, the Speak2 range is engineered to go beyond standard speakerphone performance, providing full duplex audio. This speakerphone allows users who are talking simultaneously to conduct much more natural two-way dialogues, as though each speaker was there in person, without disrupting the conversation flow.
42% say they can't hear what is being said in meetings*. With the Speak2 75, Speak2 55, and Speak2 40, gone are the days of raised voices straining to be picked up by poor-quality speakerphones. Every speaker in this new range features cutting-edge Voice Level Normalization technology and state-of-the-art beamforming microphones that eliminate background noise for superb voice pick-up.
Built with versatility in mind, the Speak2 range ultimately offers, professional, pocketable, and portable devices packed with the latest technology. All packaged up in a stylish, contemporary design with premium materials including 100% sustainable fabric for the speaker. When in a call mode, the subtle user interface ring lights up and brings use functions with relevant icons to life.
Advanced professional speakerphone with superior audio
Jabra Speak2 75 is the only speakerphone in this range to feature a custom-designed Microphone Quality Indicator. The 360-degree light ring shows users how well their voice is being picked up by the microphones, reassuring users of true professionalism from wherever they may be working.
In addition, this speakerphone includes an advanced full-range 65mm speaker, offering a dramatically more powerful audio experience and ultimately resulting in much more efficient and productive meetings.
Compact speakerphones full of productivity-boosting tech
With the Jabra Speak2 range, users can rely on seamless plug-and-play connectivity to focus on what matters most; hosting professional and reliable meetings. For those who like choice, use the USB cable for a direct line with the Speak2 40 or go wireless with the Speak2 75 or Speak2 55.
Finally, each Speak2 product is designed to work with all leading virtual meeting platforms, meaning users can participate confidently in calls and meetings from any location without worrying about poor audio quality or connectivity issues. All of Jabra's Speak2 products feature IP64-rated protection from dust and water, keeping durability at the forefront.
Aurangzeb Khan, SVP for Collaboration Solutions at Jabra says, "Sound clarity is fundamental when looking to ensure all employees feel included in hybrid meetings. Therefore, Jabra decided to take on the challenge of re-engineering the world-leading Jabra Speak series for better performance and optimized experiences. Engineered for the hybrid worker who wants to hear and be heard most productively, the new Speak2 range demonstrates to those working flexibly between home and office, that their voice matters too. So, get ready to speak up."
Key shared features of the Speak2 range:
Jabra Speak2 55 Speakerphone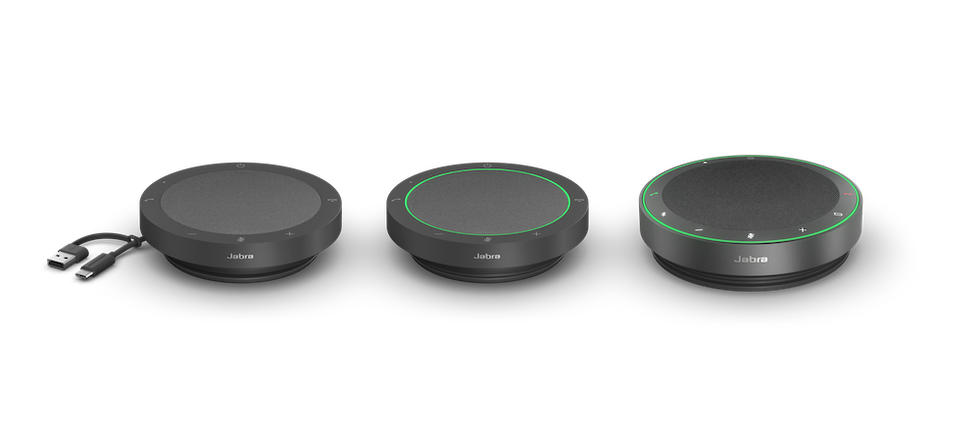 Jabra Speak2 Range Speakerphones Jabra
Four beamforming noise-canceling microphones with innovative background noise reduction technology
Advanced full duplex audio
Voice Level Normalization technology
Designed to work with all leading virtual meeting platforms, like Microsoft Teams, Google Meet, and Zoom
IP64-rated protection from dust and water
Speak2 75 only: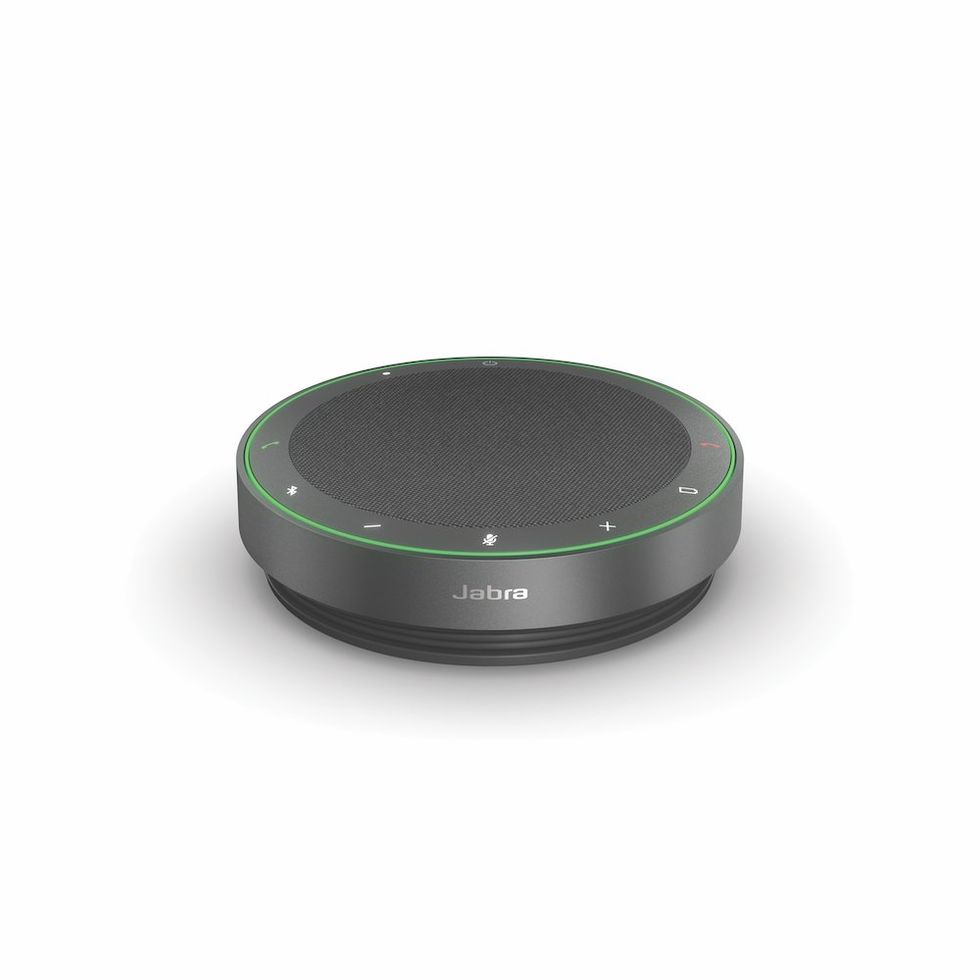 Jabra Speak2 75 Speakerphone Jabra
Super-wideband audio and full-range 65mm speaker
Microphone Quality Indicator
Up to 33% sustainable materials (from mechanical parts)
Easy connection with Microsoft Swift Pair
Plug-and-play straight out of the box
Up to 32 hours of wireless battery life
Microsoft Teams Rooms and Zoom Rooms
Speak2 55 and Speak 40: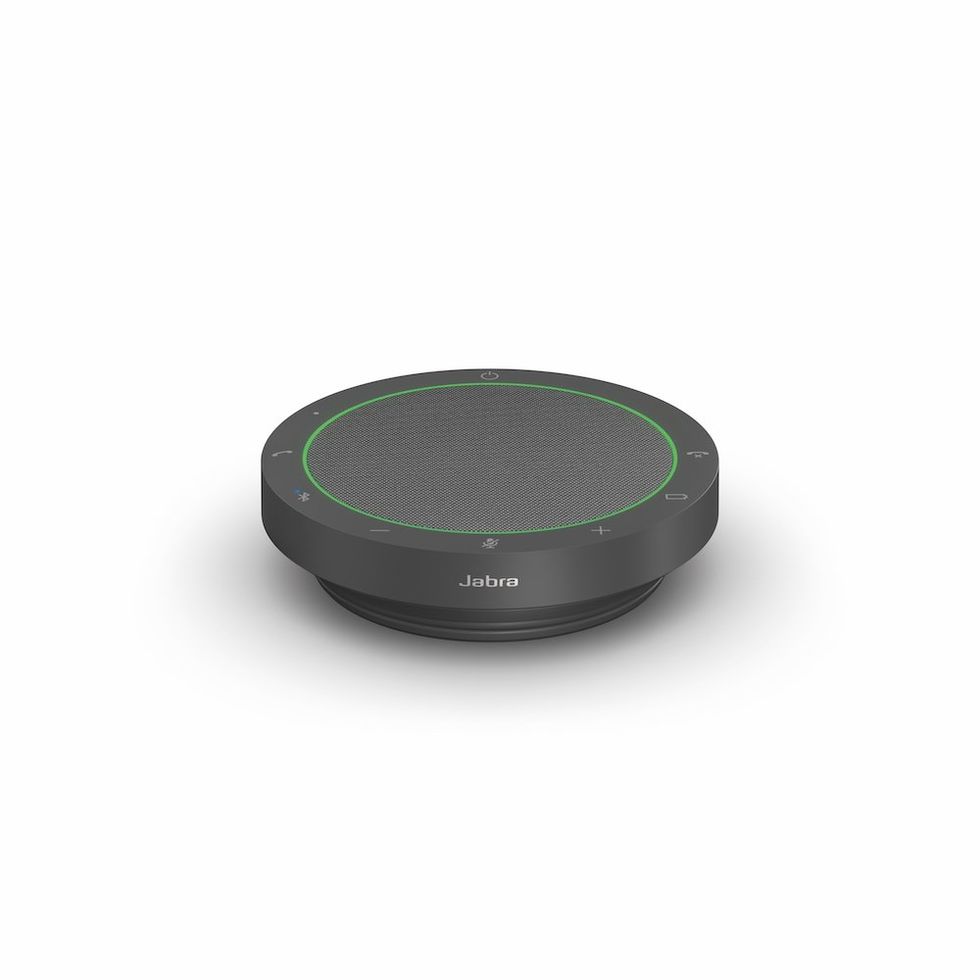 Jabra Speak2 55 Speakerphone Jabra
Plug-and-play for ease of use, with Jabra Speak2 55 boasting up to 12 hours of wireless battery life
Contains more than 50% sustainable materials (from mechanical parts)
Speak2 will be available from the end of March 2023. And the speakers will cost:
Speak2 75 MSRP $369
Speak2 55 MSRP $189
Speak2 40 MSRP $169
To learn more about the Jabra Speak2 range, visit the company site .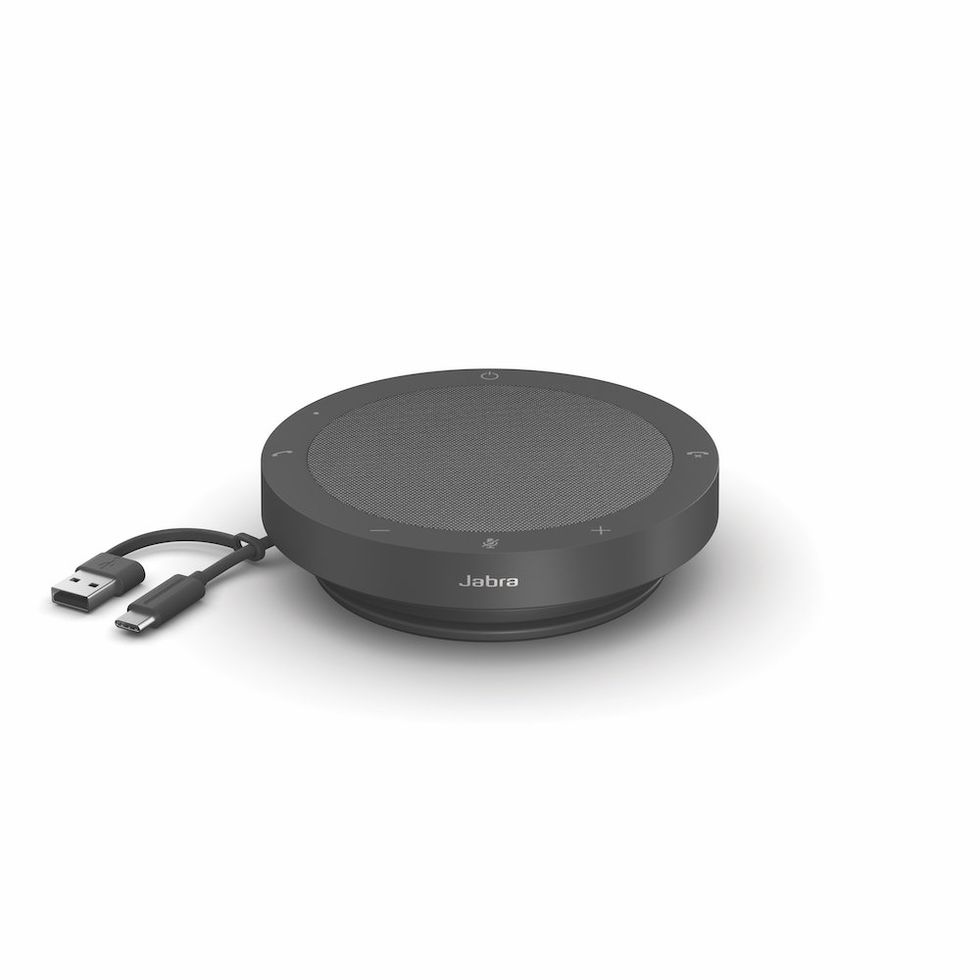 Jabra Speak2 40 Speakerphone Jabra
It's good to see manufacturers start to market devices to help users adapt to the way we live and work today. We look forward to testing the new Jabra Speak2 speakerphones and reporting back on their performance. But from what we have seen so far, it looks like these next-gen speakerphones will help all parties improve the hybrid workplace experience.
If need help finding other smart devices , don't forget to use our product find engine . It will help you find, buy and connect any smart device, including ones compatible with any Jabra products.
How to Ask Questions on The GearBrain, the Compatibility Find Engine for Smart Devices. GearBrain helps simplify the Internet of Things (IoT) or new connected devices for consumers. Many of today's new smart devices ...
Like GearBrain on Facebook