Unless you're fortunate enough to have a dedicated work computer, you're probably using the same machine for your work and personal lives right now.
That may sound fine for the occasional Friday afternoon of work on the sofa. But as millions of us face the prospect of working from home for the foreseeable future, it will be increasingly important to build a virtual barrier between your digital work and social lives.
Read More:
Doing so helps to limit distractions when you're supposed to be working, but also means you won't accidentally email the wrong person — and, best of all, you can turn either side of your computer into a safe haven away from news about the ongoing coronavirus pandemic.
There are many ways you can go about doing this, and generally speaking you can employ any or all of these measures on the Windows and Mac operating systems.
Let's get started…
How to create multiple desktops on Windows and Mac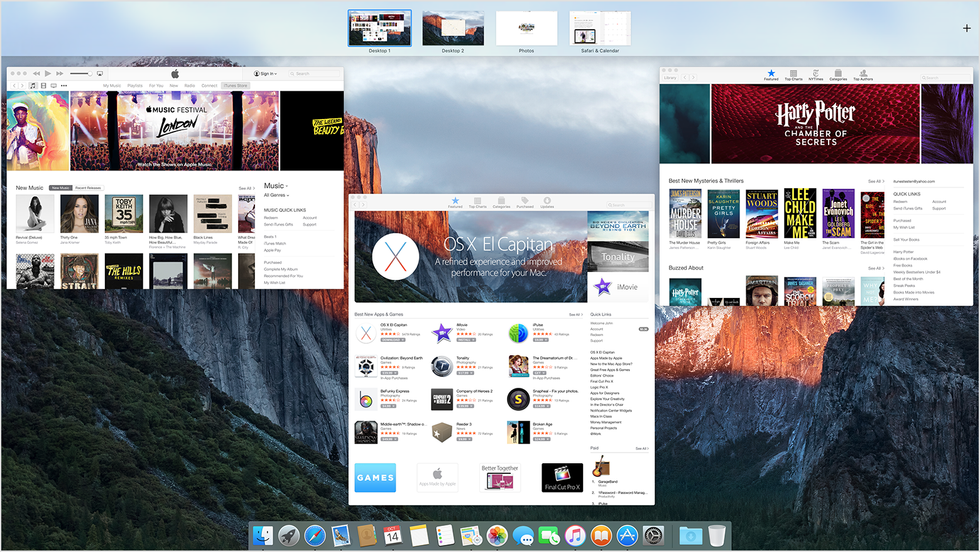 Spaces and Mission Control helps keep your desktops separateApple
The first and easiest way to split your work and personal lives on one computer is to create multiple desktops — or Spaces, as they are called on the Mac.

On a Mac, you can open the Mission Control to view of all your open apps and Spaces by clicking the app, pressing the icon on your keyboard (its location varies by country), swiping upwards with three fingers on the trackpad, or by pressing Ctrl+Up.
You can then navigate left or right between open Spaces, and add new ones by clicking the + icon at the top of the screen. From there, you can drag and drop any open app into a Space, so your work to-do list app can sit next to a web browser for work in one Space, while another is home to your shopping lists and personal calendar.
This system for organizing open apps is also available on Windows, where it is called Multiple Desktops and is accessed by clicking the Task View button to the right of the universal search box.
Create separate accounts on your computer
Another simple way to cordon off your work and private lives on your computer is to set up two accounts. That way, you can use work-specific apps in the work account, then switch to your personal account when you want to look at your photo albums, play games, and organize your personal calendar.
You'll need to set up a new Microsoft or Apple account to fully use your new work profile, but if you want to truly separate the two halves of your life, this can be made to work in your favor. Once everything is set up, you'll have a different account for work, with its own email, online accounts, files and applications.
Run two operating systems at once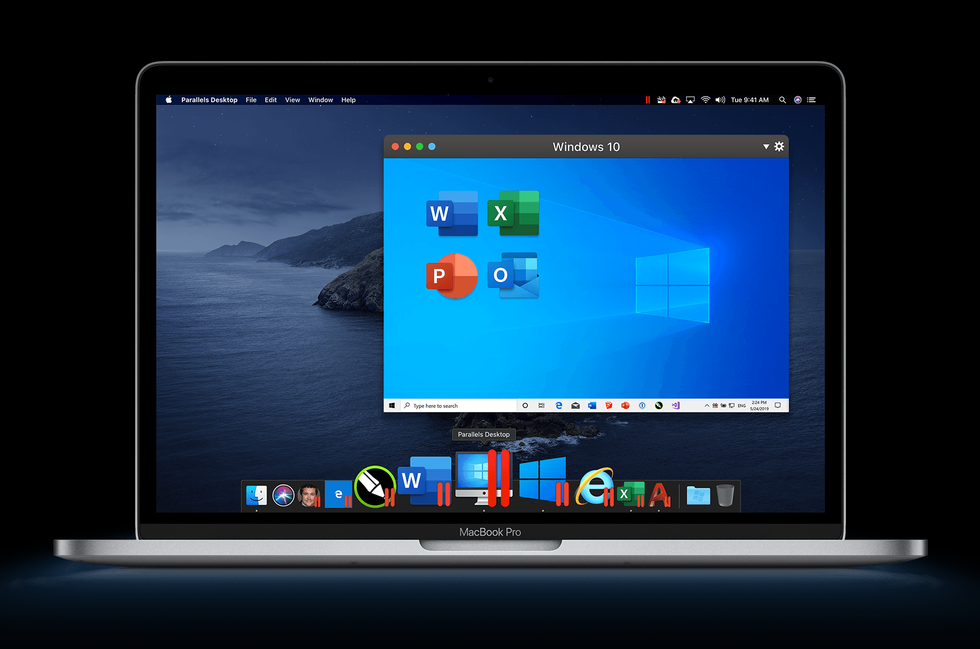 You can run Windows and Mac on your Apple computer at the same timeParallels
Unlike Windows, Mac computers are capable of running two operating systems at once. The most popular way to do this is via the Parallels program. This lets you run Windows 10 in a window of your Mac operating system. You could then put this window in a desktop Space of its own, making it easy to quickly switch from full-screen Mac to full-screen Windows.

If you use Windows at work, this can be a hugely convenient way to run both systems at once, while giving you a clearly defined virtual barrier between the Windows working environment and the personal Mac environment. That way, your Mac can remain your only machine, but with space to serve as a replacement to your Windows office computer while you're stuck working at home.
Going a step further, you can make use of Boot Camp, a utility that comes preinstalled on all new Macs that lets you boot up into Windows or Mac. That way, instead of running Windows 10 on top of Mac, as with Parallels, you restart your computer to switch from one to the other.
This has performance benefits, as the machine isn't trying to run both operating systems at once, and means you can further separate your work and personal lives.
As above, if you normally use Windows at work, you can install Windows 10 on a partition of your Mac hard drive (Boot Camp walks you through how to do this), then when work is done for the day, reboot, pick Mac, and get back to your personal computer with work a distant memory.
Create separate partitions for work and personal
If you have a Windows computer, you can take a similar approach to Boot Camp by partitioning the hard drive, which basically means splitting it in two. That way, you can have Windows running on both, but decide which partition gets your work programs, accounts and documents, and which is for your personal life.
Boot into your work partition in the morning to enjoy a day with zero distractions from your personal apps, then reboot and switch to the personal partition when you want to read your personal emails, check Twitter, play games, and do everything you'd normally do in your evenings.
We ask that readers please fully understand what they are doing before attempting to partition their hard drive. The best approach is to use Microsoft's own Windows Disk Management tool, which is pre-installed on Windows 10.
You can read more on the Disk Management tool on Microsoft's website
here
. We recommend that readers fully understand what partitioning a disk means before taking this route, so not to lose any files.